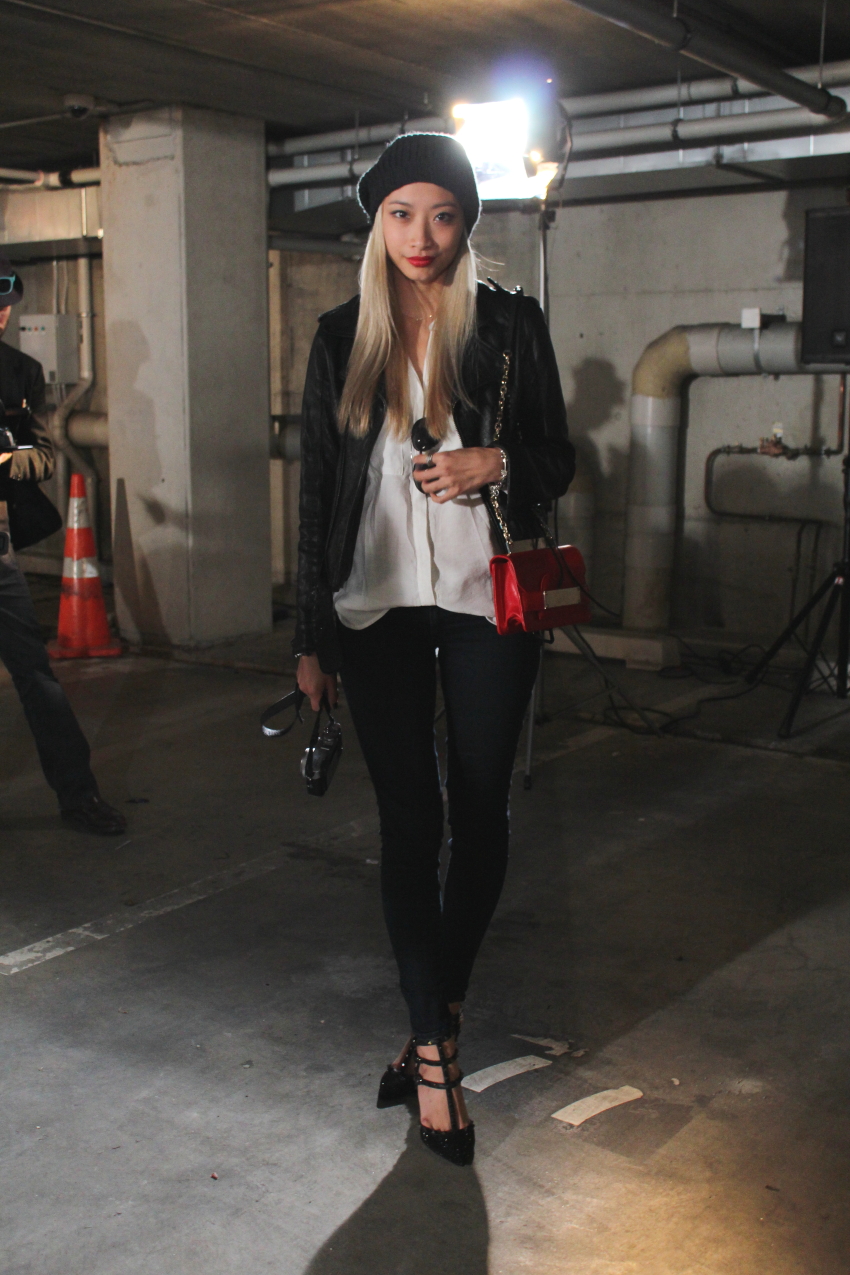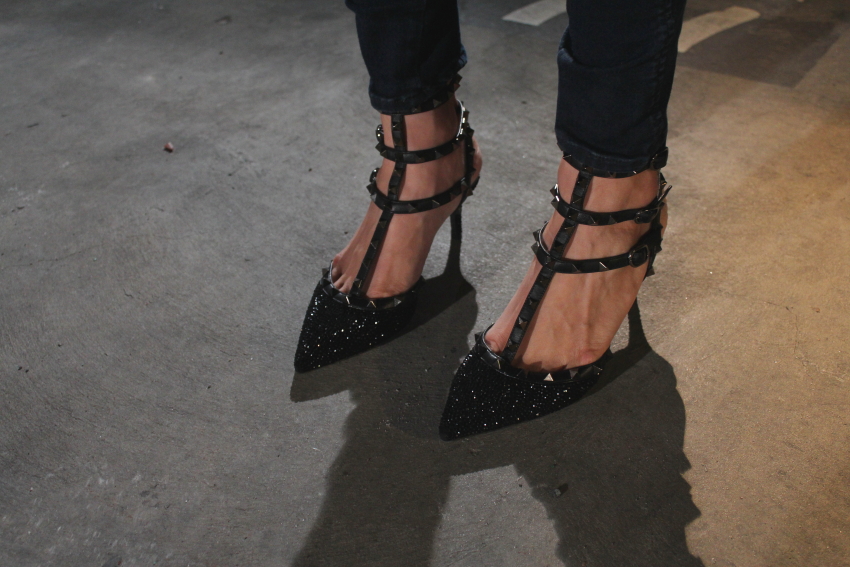 Wearing: True Religion leather jacket, H&M blouse, G Star jeans, No. 21 bag, Valentino rockstud shoes
I spotted Cindy, of Cindiddy.com, in the underground parking lot at Sofitel, the venue for the Company of Strangers AW '14 show. She really seemed to encapsulate that chic model off-duty vibe, which she dressed up with her gorgeous 'caviar' Valentino rockstuds. Her outfit seems to be a culmination of those favourite pieces in your wardrobe, that loose blouse which drapes just so, the perfect skinny jean, buttery soft leather jacket, and some divine heels to match; or, those things that you subconsciously reach for on those mornings when you don't want to think.
Encouraging a bit more Kiwi streetstyle, in a couple of weeks, Stuff NZ will be launching an interactive fashion project showcasing the daily looks of stylish Kiwi guys and girls. Readers will be encouraged to hashtag their instagram outfits with #StuffStyle, which will be featured in a photostream on the Stuff website. The most exciting part? The best look of the week will take home a prize – so keep your eyes peeled!
Get Cindy's look: