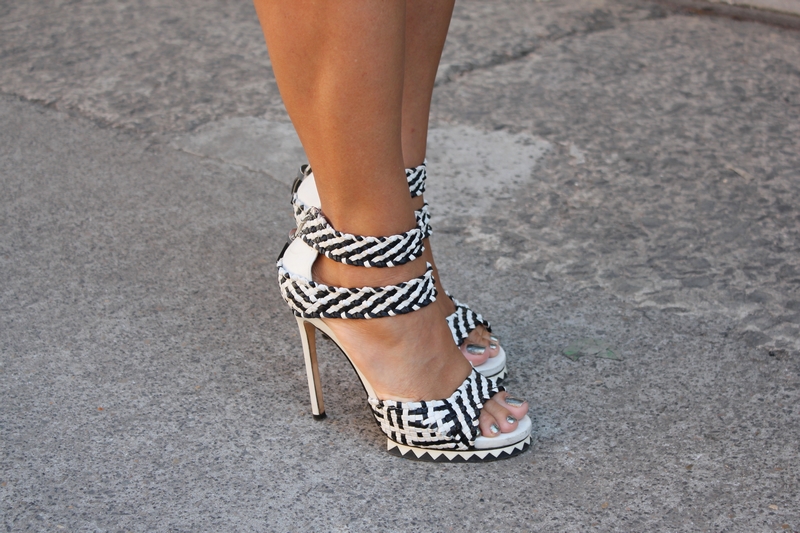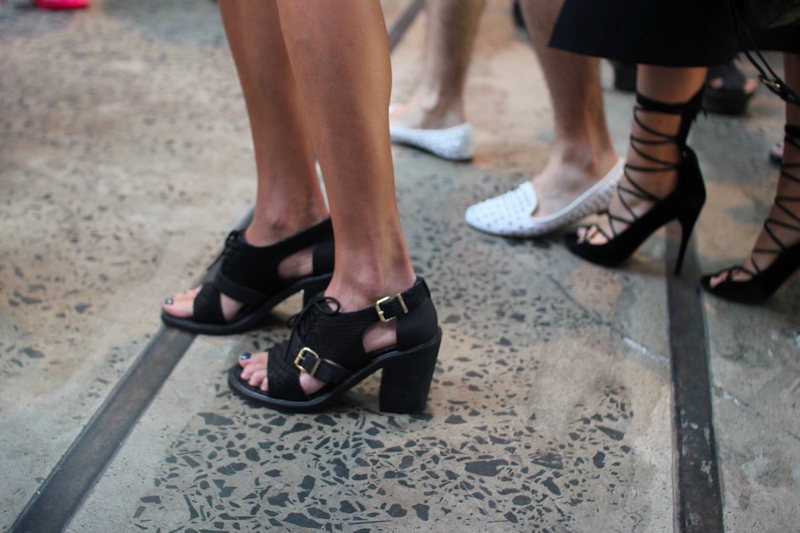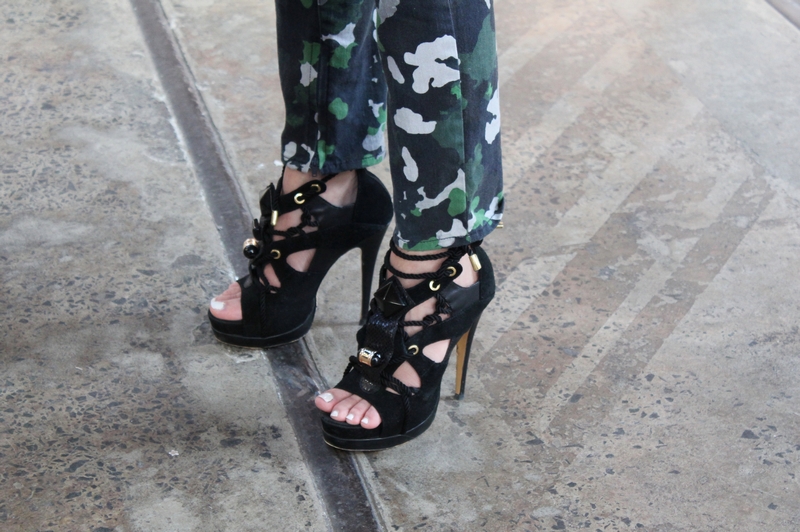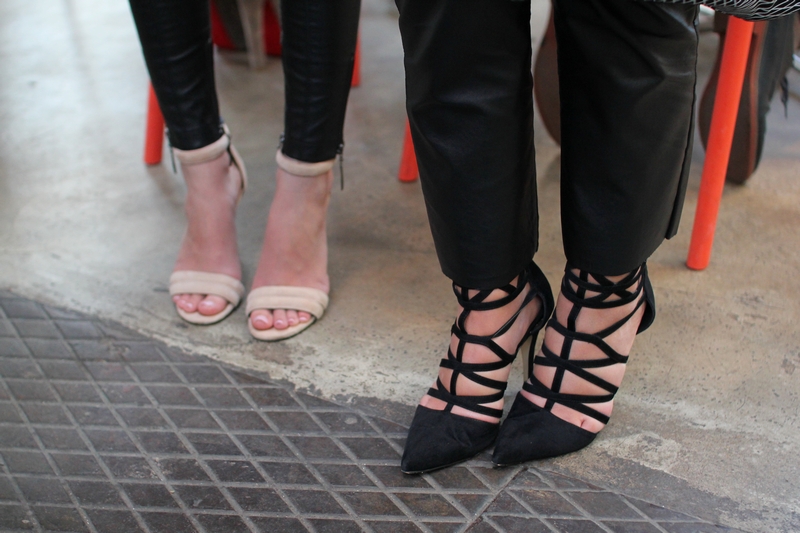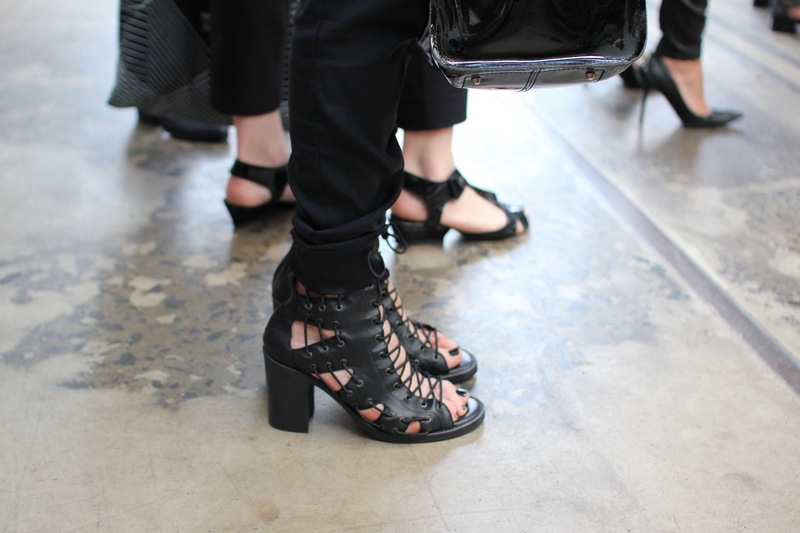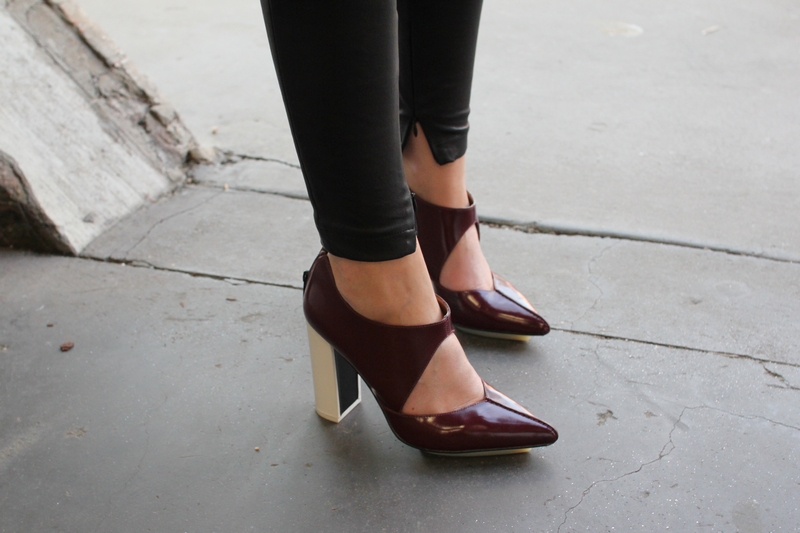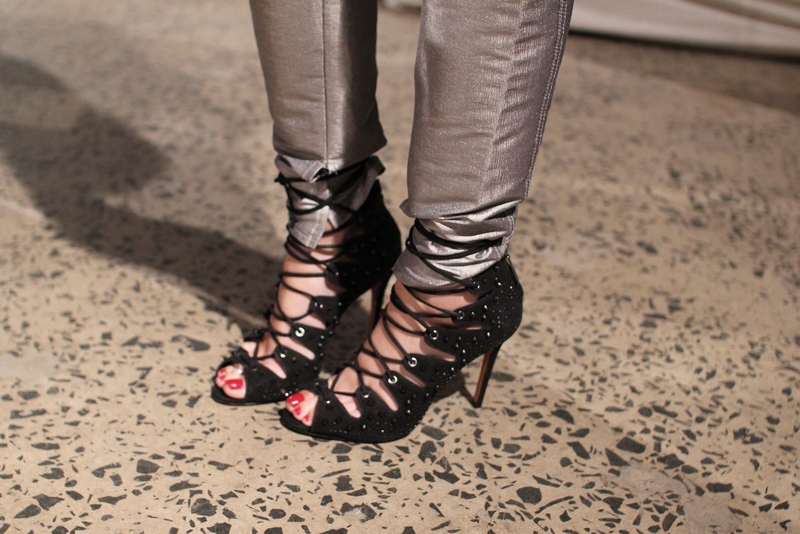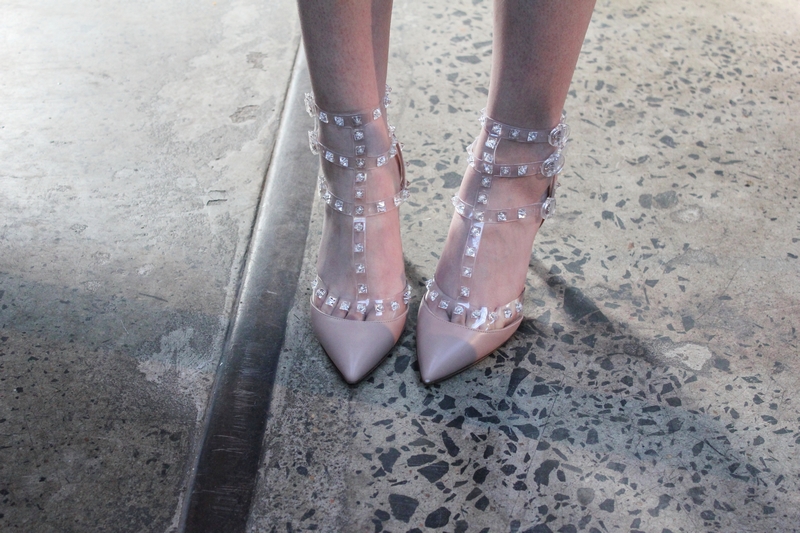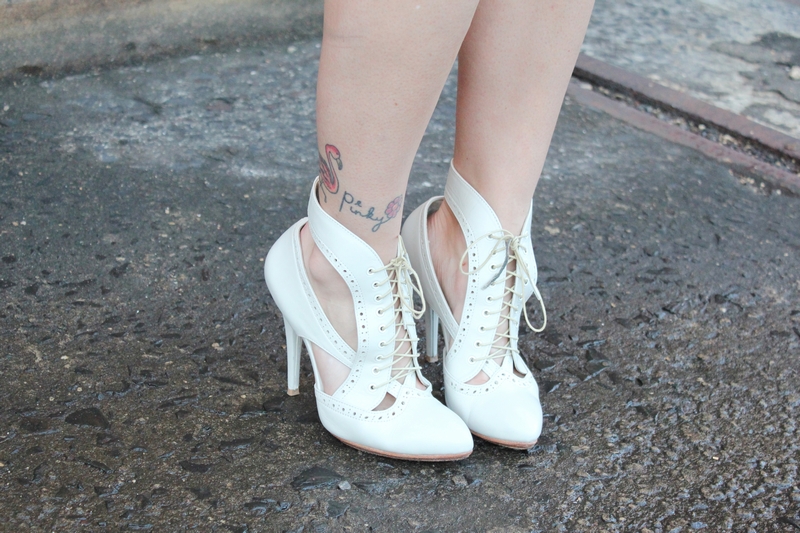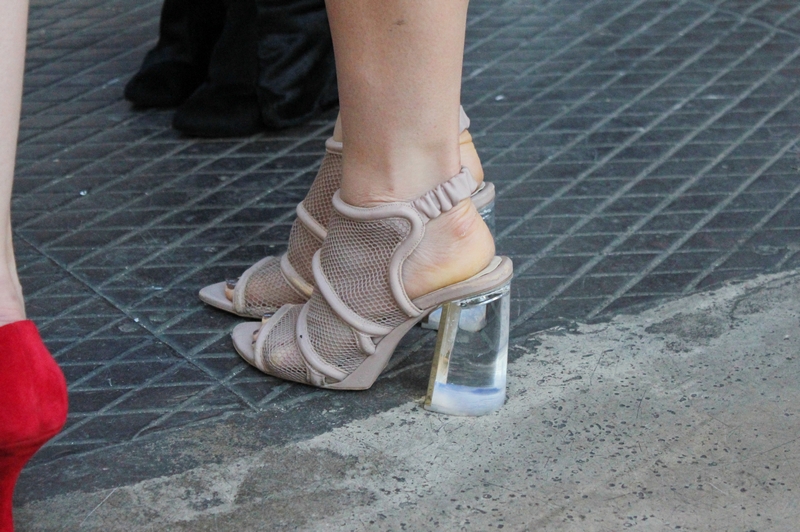 images taken by me
As far as I'm concerned, you can never have too many shoes whereas bags, I could take them or leave them. I think most girls sit in one camp or the other, they either love shoes, or they love handbags, and there's no denying that I'm of the former persuasion.
Taking a cue from my friend Nina, I took some streetstyle snaps of my favourite shoes over the course of the week, which is by no means extensive, as there was certainly no shortage of fashionably dressed men and women at MBFWA.
My pick of the bunch? The Willow black strappy 'work' sandals, which I tried on while shopping in Paddington. Reminiscent of those Ann Demeulemeester lace up heels, and let's not forget the similarly designed Shakuhachi pair, the cut out and grommet detailing seemed to add another element, and my god did they feel good on. It was no surprise that these shoes made several appearances throughout the week, in both the black and the white colourways, and not always on the same feet, a strong indicator of their popularity. Do you have a favourite pair?