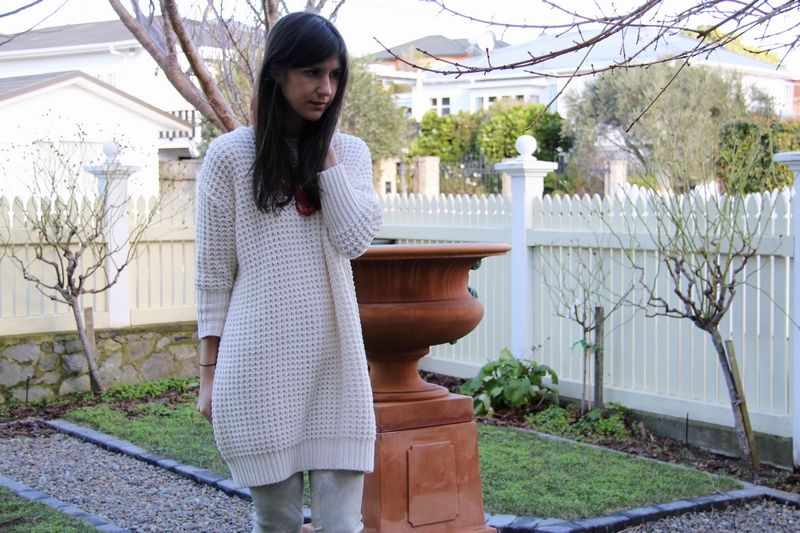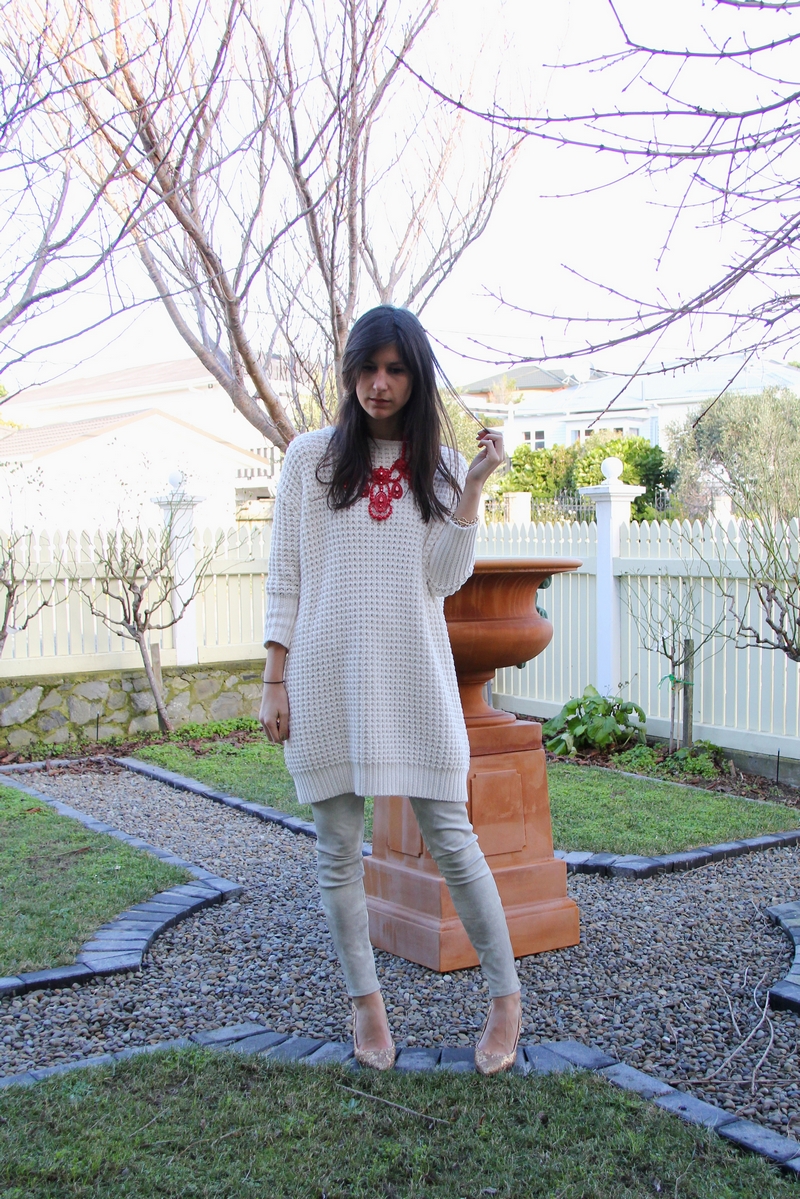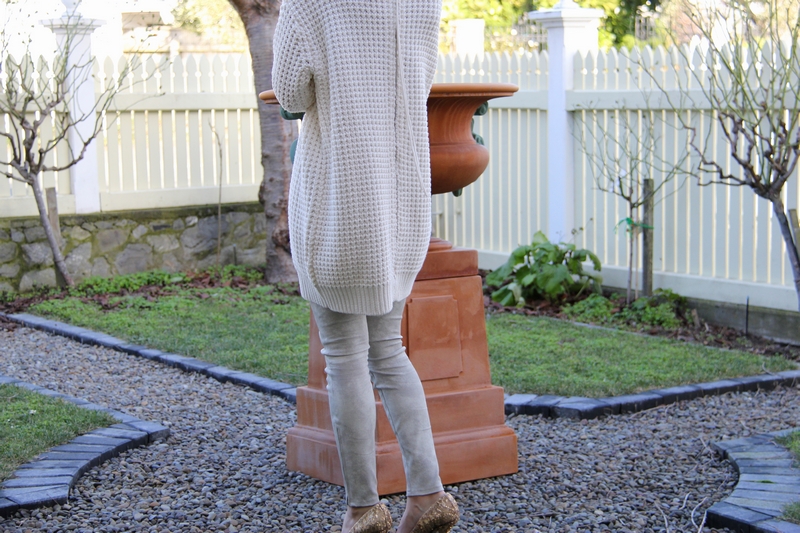 Acne shore knit tunic (in blue or green), J Brand 'cloud' leather pants, Givenchy sequin heels (similar here or here), Lanvin x H&M necklace (similar)
The final of the three posts wearing my leather pants, although don't think that you've seen the last of them yet. Probably one of my favourite ways to wear them, cocooned by the cold in a huge oversized knit sweater. I'm one of those people who never ceases to have cold hands during winter, something I put down to poor circulation, so the added layers bring with them the welcome presence of warmth.
I wore a similar variation yesterday for running errands, swapping out the heels for a pair of boots – one of those fail-safe combinations you set aside for days when dressing mindlessly seems like the least difficult option.