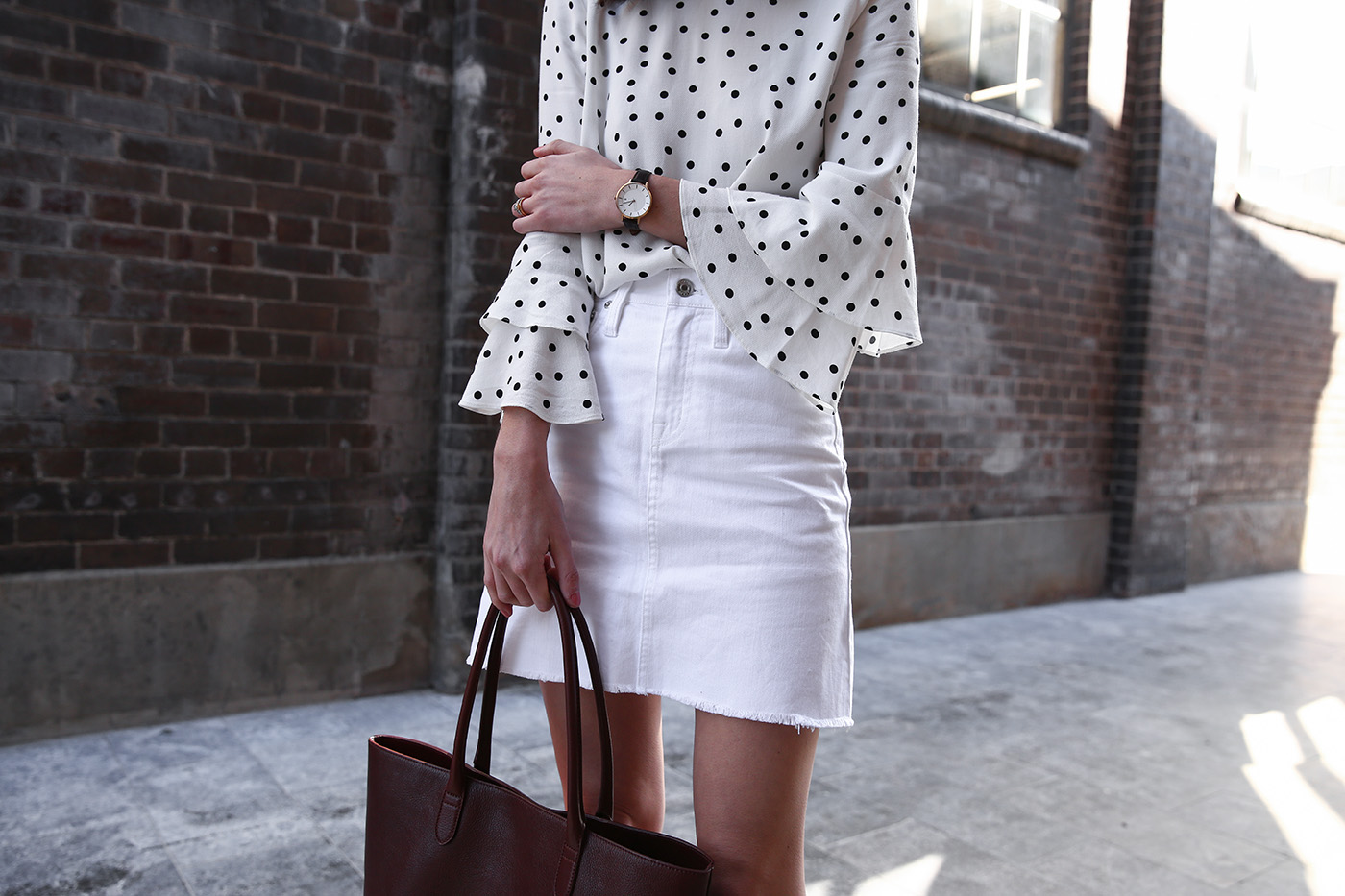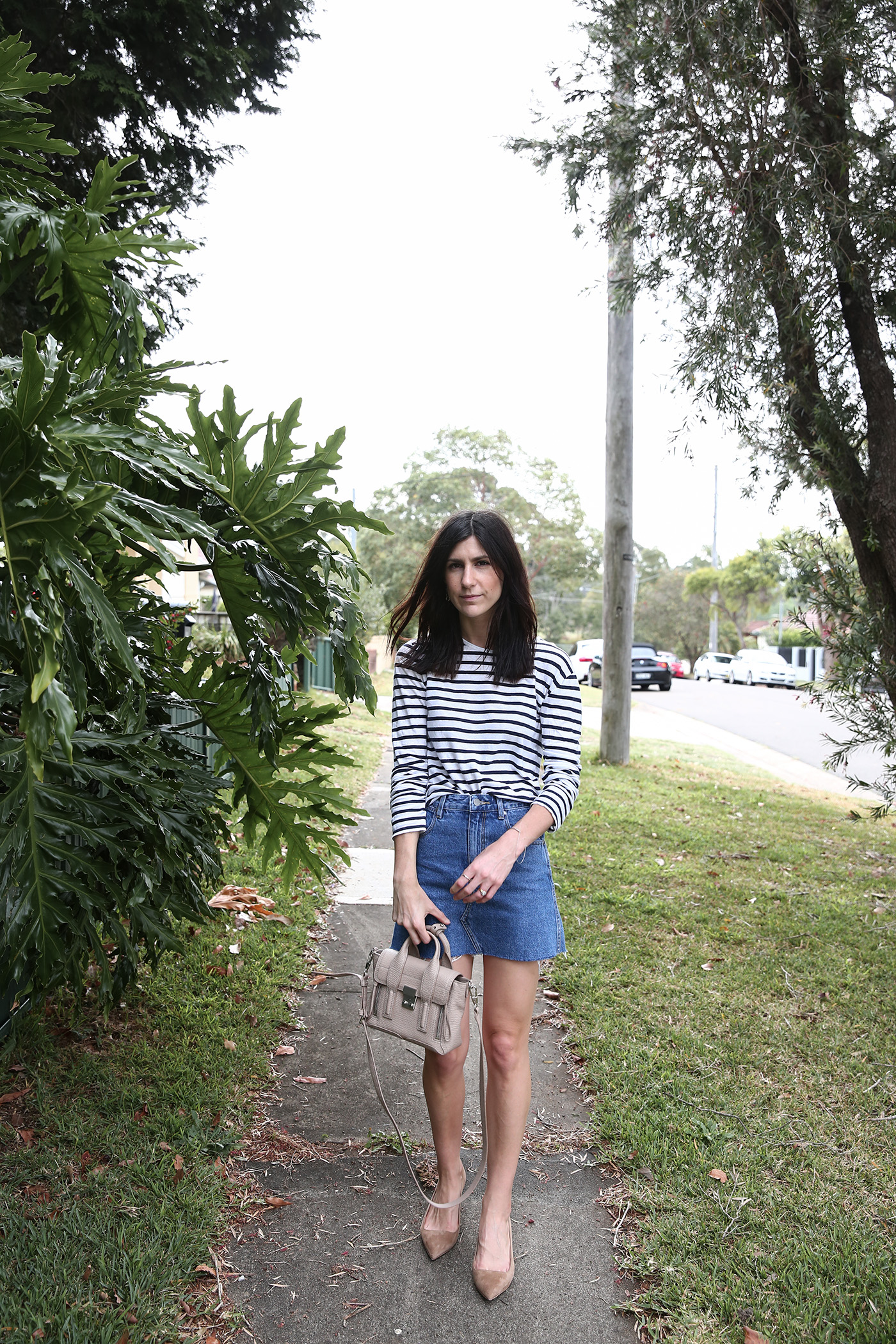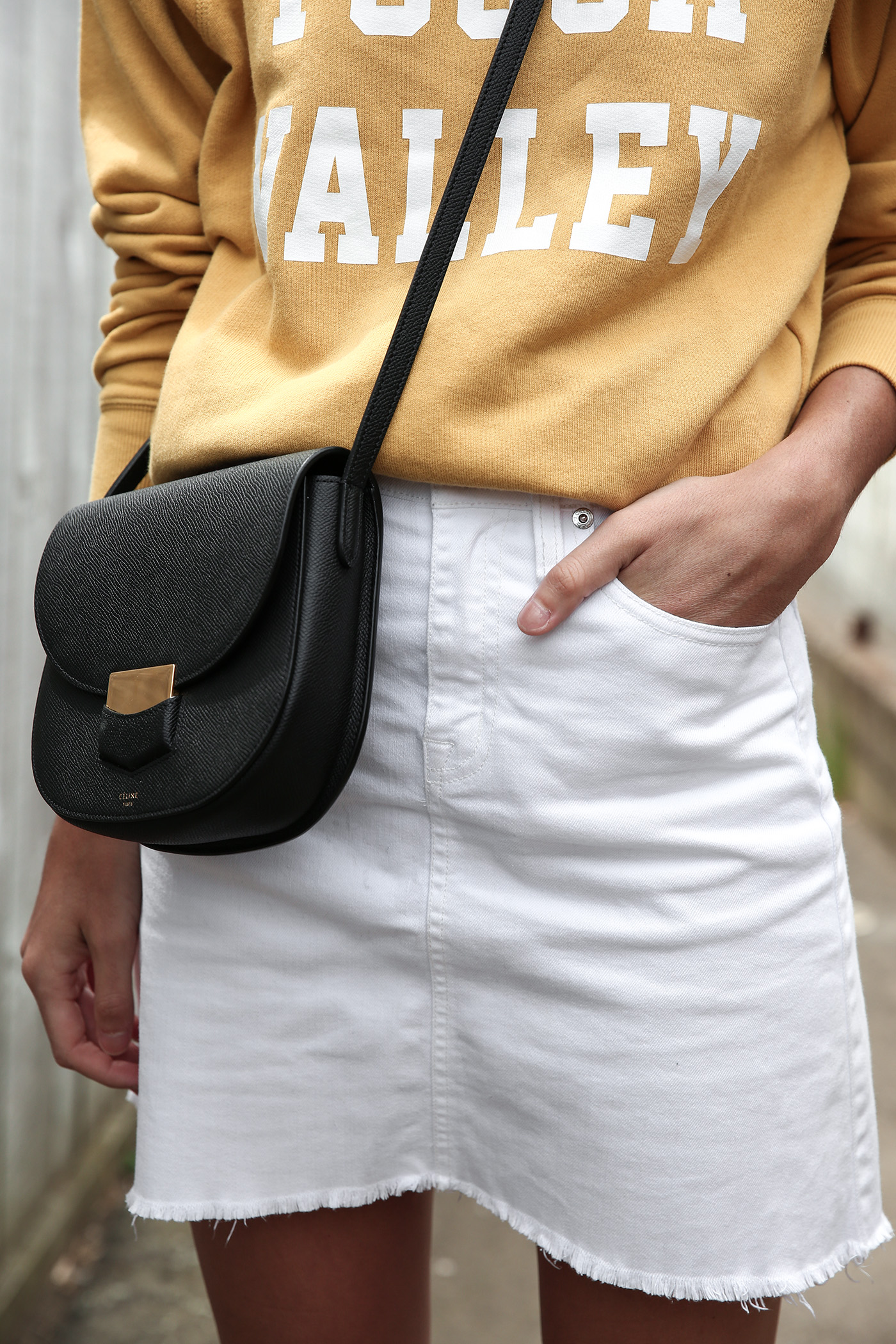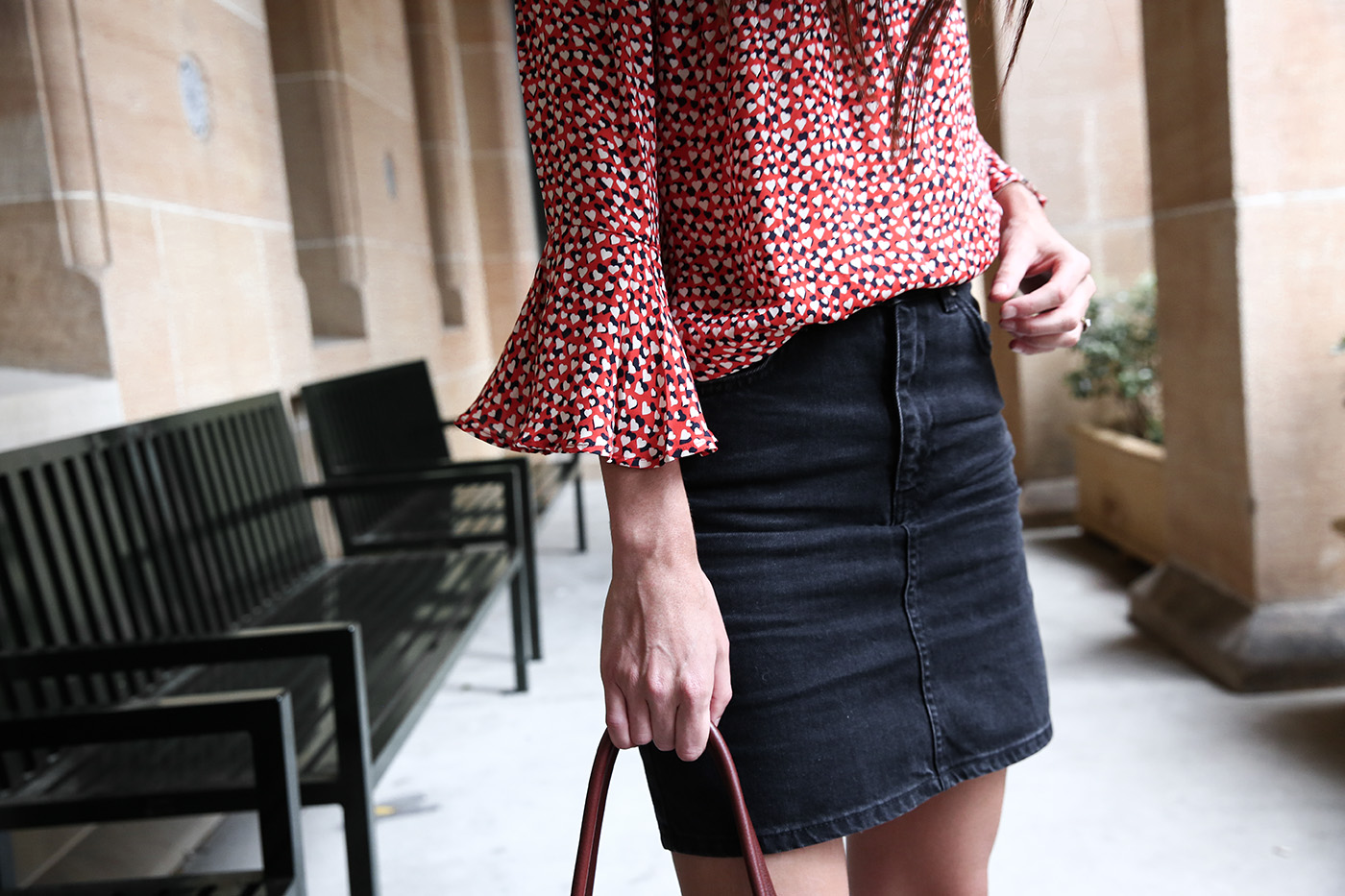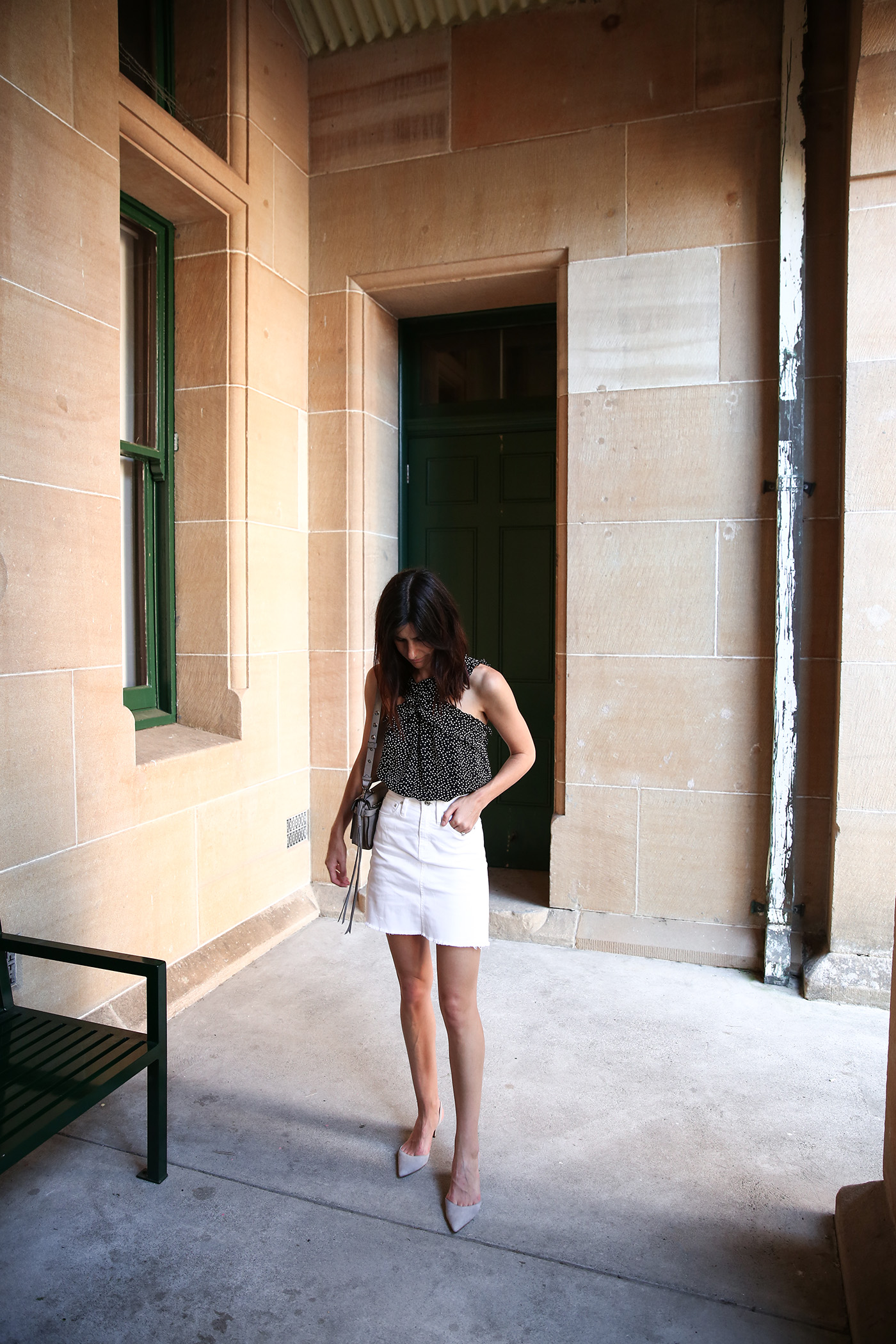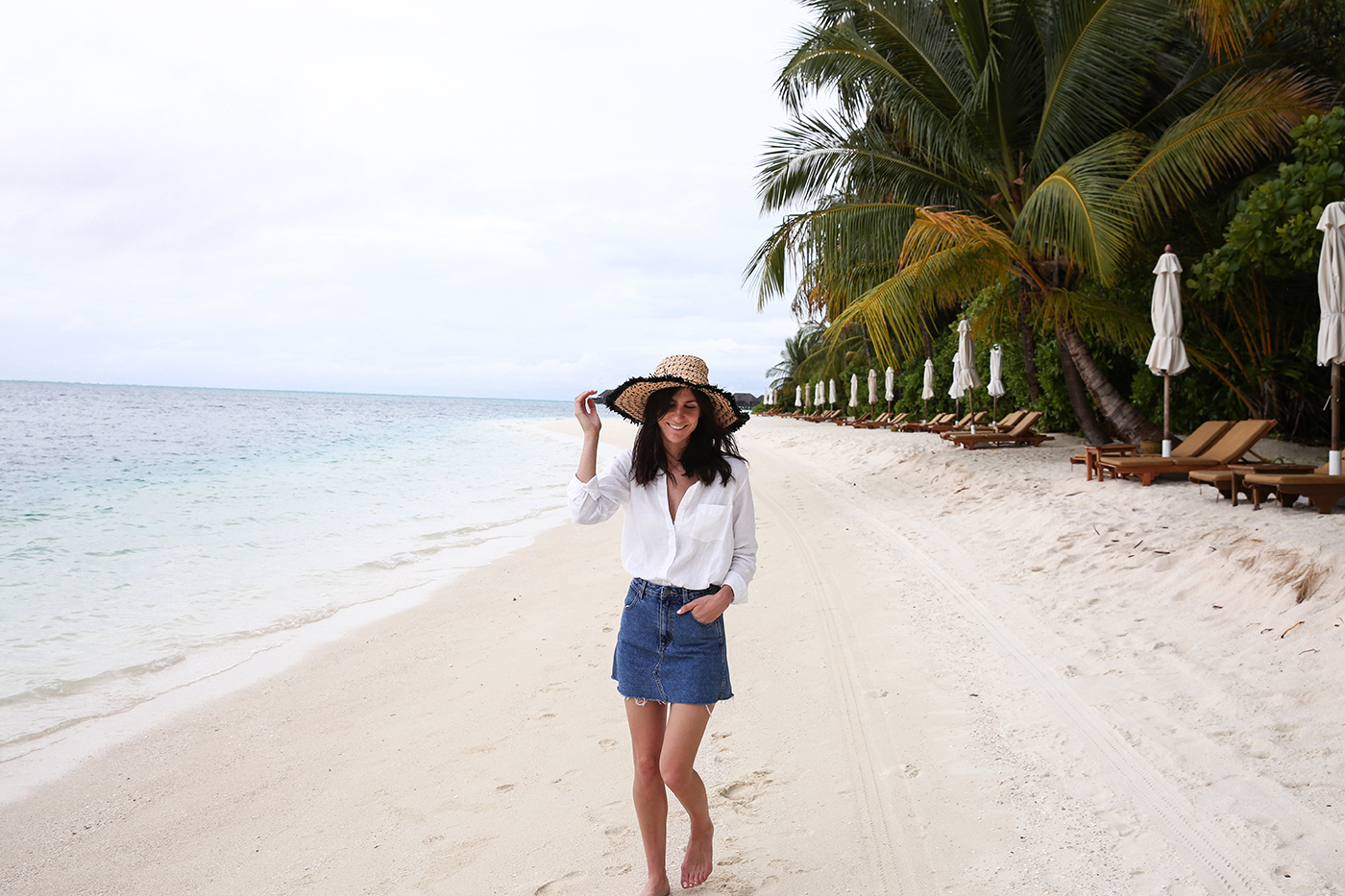 Perhaps just as versatile as my silk cami's, a slim line denim skirt has quite quickly become a wardrobe staple that I find myself reaching for on a weekly – and sometimes even daily – basis. Nine times out of ten, I tend to favour a no frills approach to styling, and a denim skirt is such a great blank canvas for the rest of an outfit, and has become my summer equivalent to a well fitting pair of jeans.
It's only taken me about six months to curate a small but versatile collection of denim skirts, of which my favourite has to be this one from J. Crew. I picked this up when I was in Dallas last year, and it's really the key piece that has encouraged me to branch out and add a couple of additional denim skirt styles to my wardrobe.
I'm always on the lookout for pieces that can do double duty, and because I'm conscious of keeping my closet to a manageable limit, I feel like every item I own needs to work for its place in my wardrobe. I haven't worked in a formal or corporate office setting in years, so for me, this is the type of wardrobe staple that is incredibly versatile. It's a foundation piece for so many of my casual weekend looks (just add a tee and go!), and it's easily dressed up for the office with a silk top or cashmere knit (this is my favourite), and a pair of pointed toe pumps.
While I'll generally try and show some variation in my outfits on the blog and on my YouTube channel, when I find something I like, nothing will stop me from wearing it on repeat. The denim skirt has quite easily been one of the most worn items in my wardrobe over the summer months, and it's a style I know I'll be continuing to reach for as we transition into autumn, paired with slouchy oversized knit sweaters and ankle boots.
I've picked out some of my favourite denim skirts below…