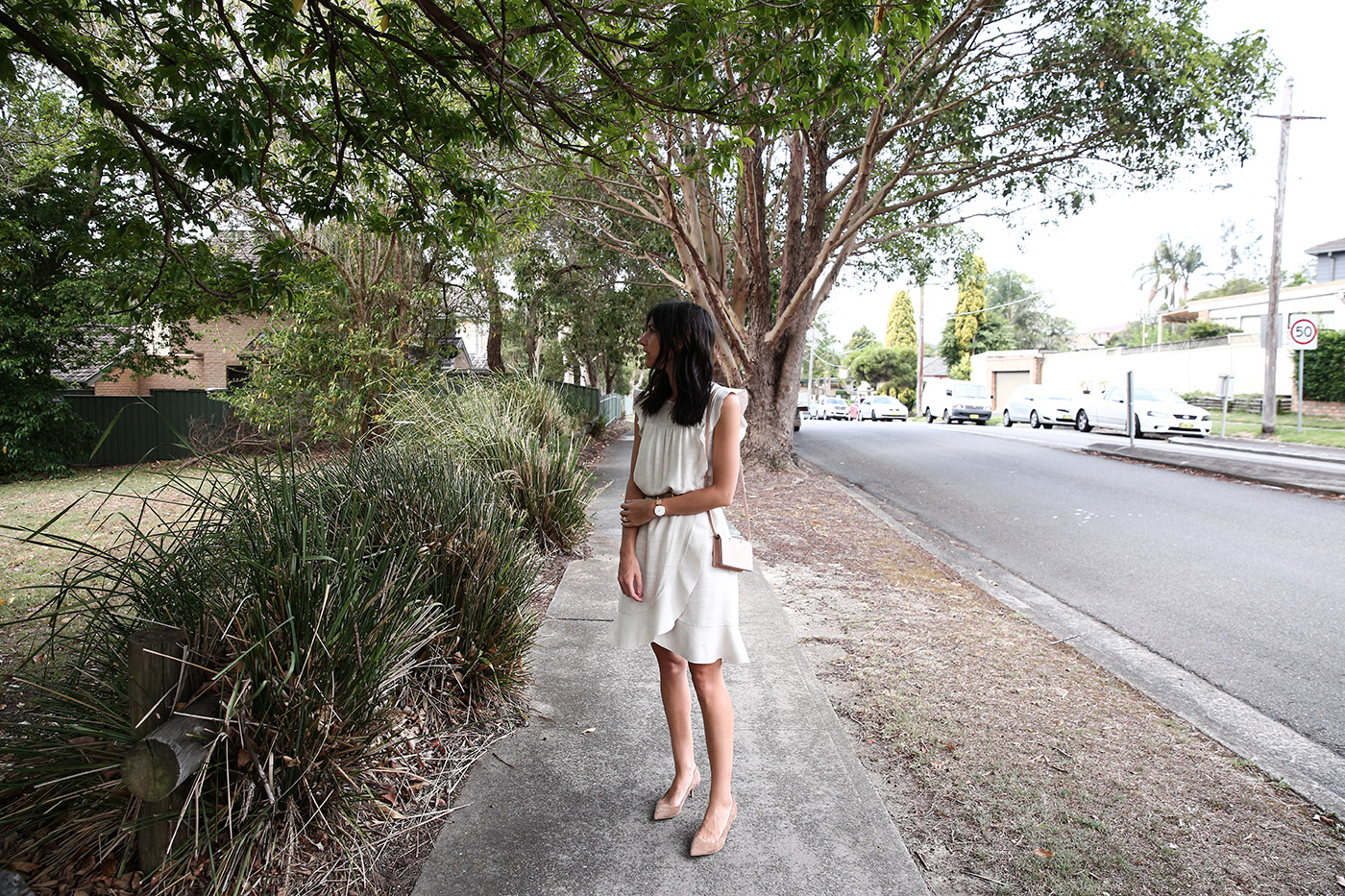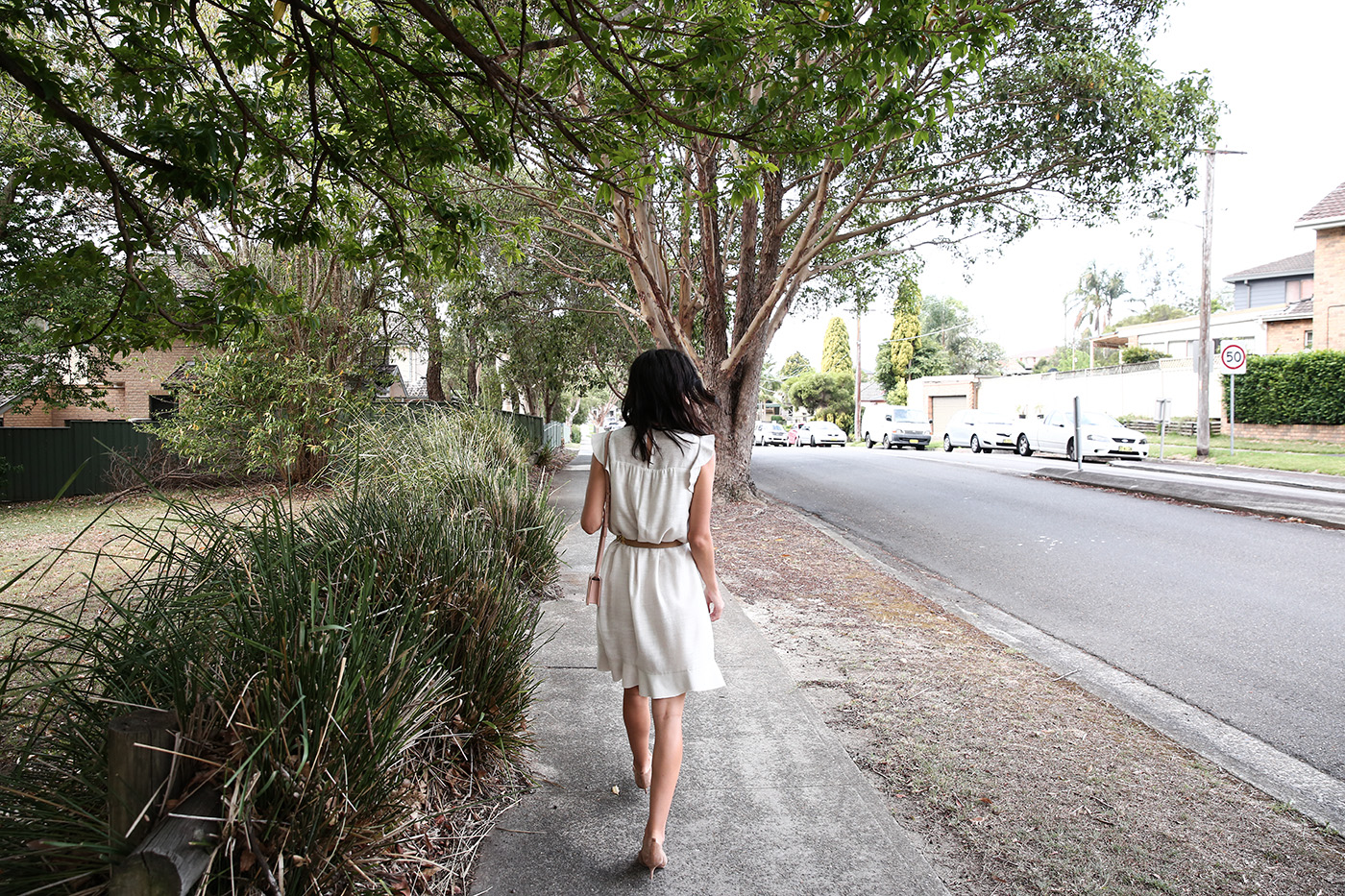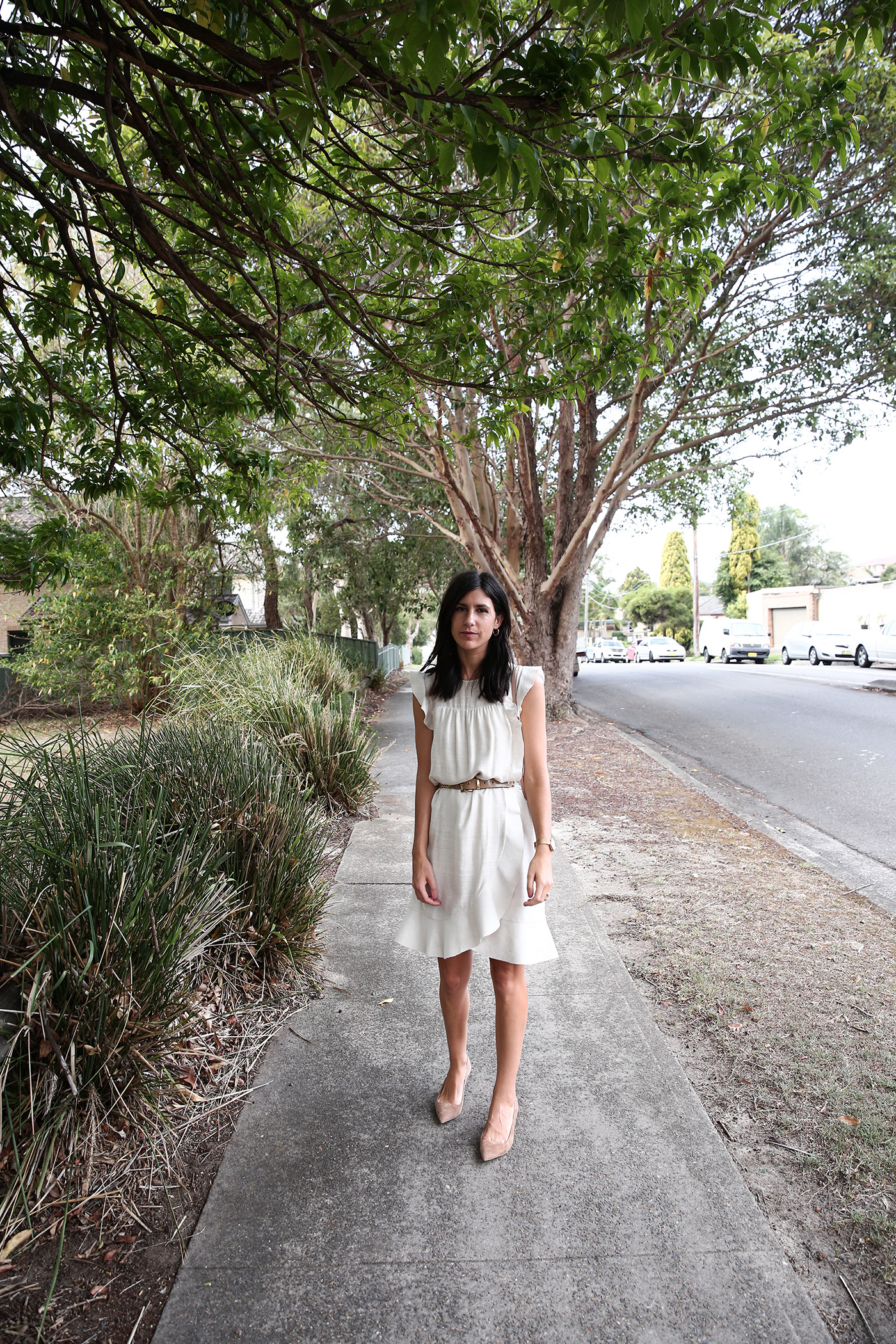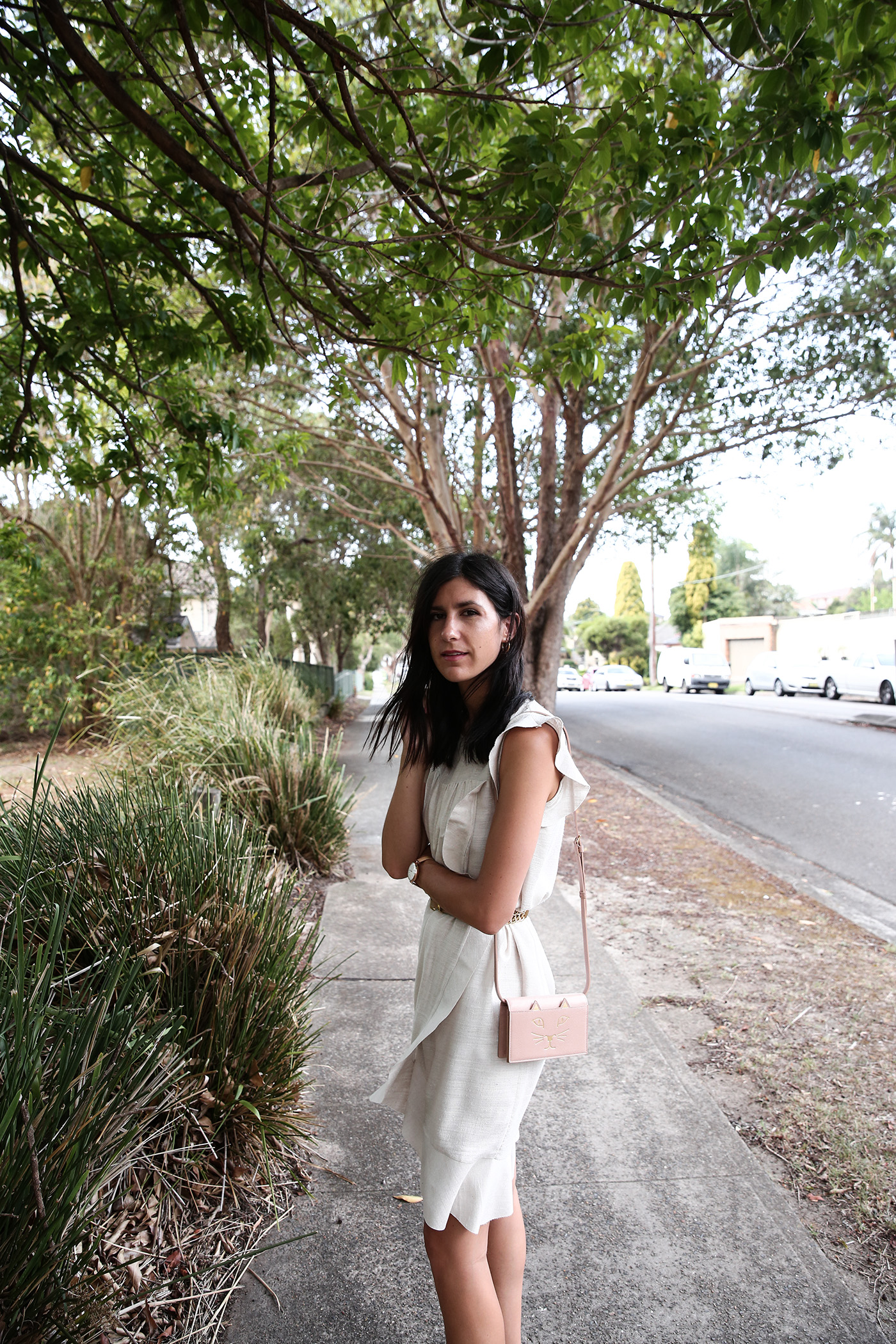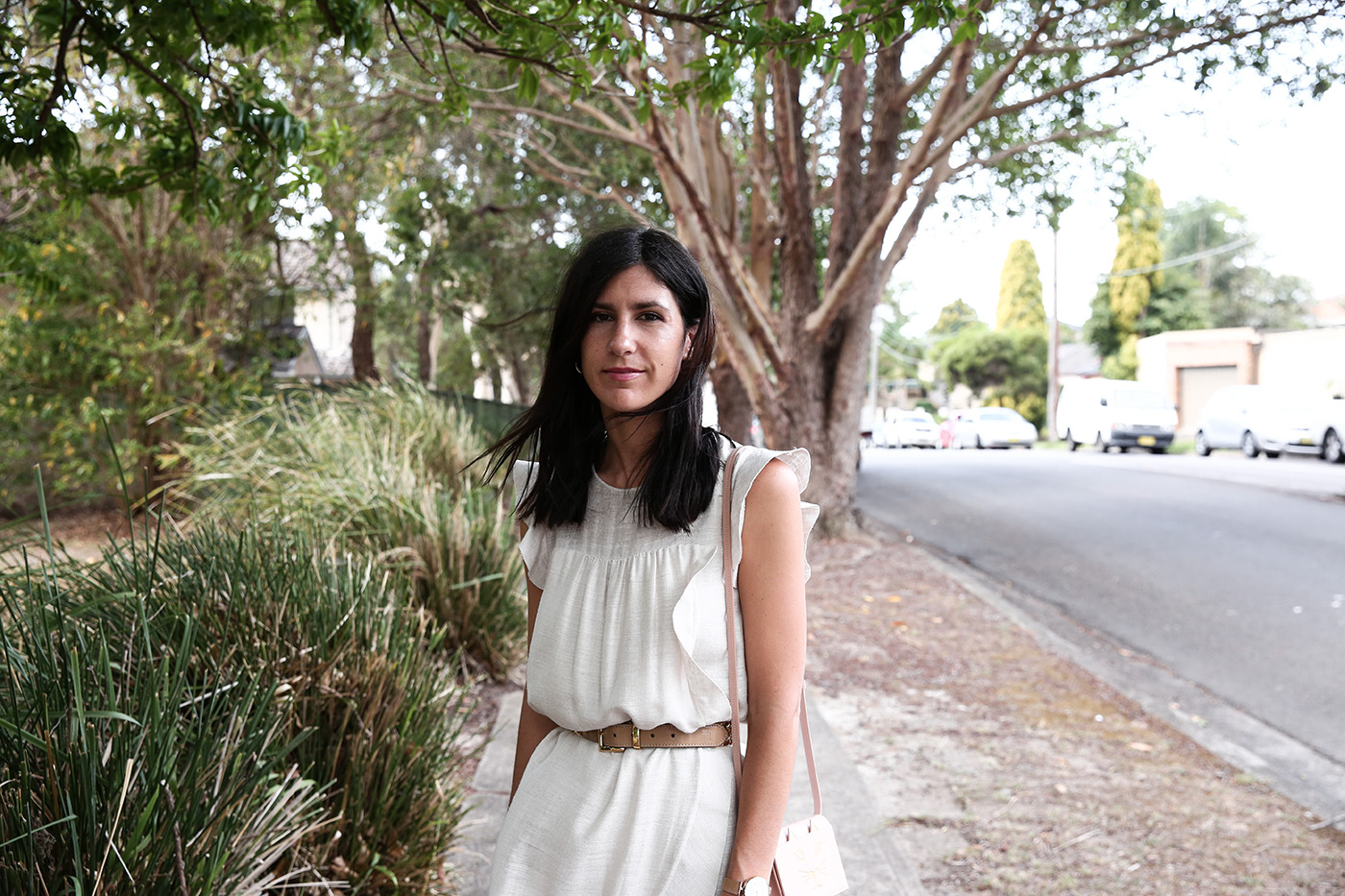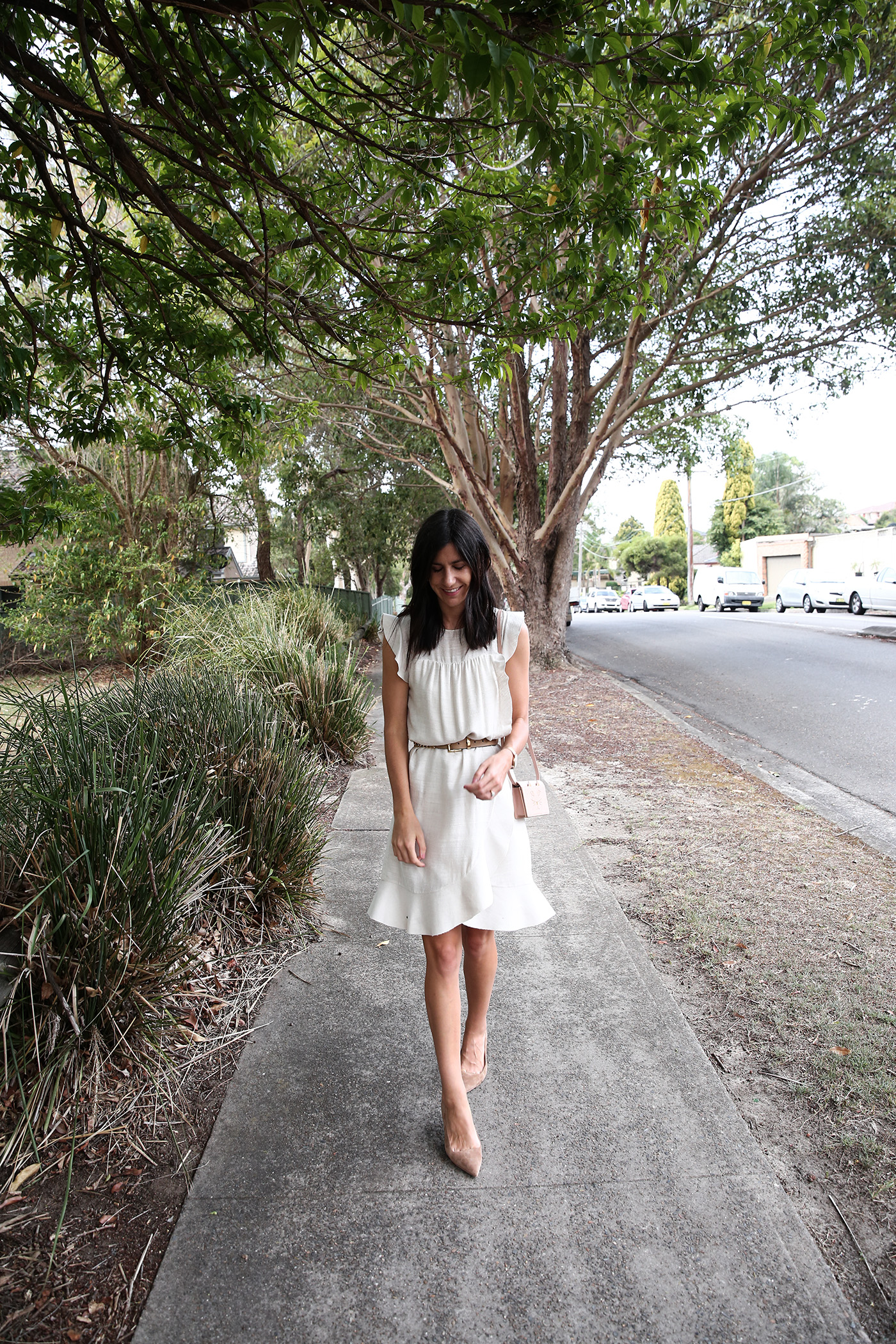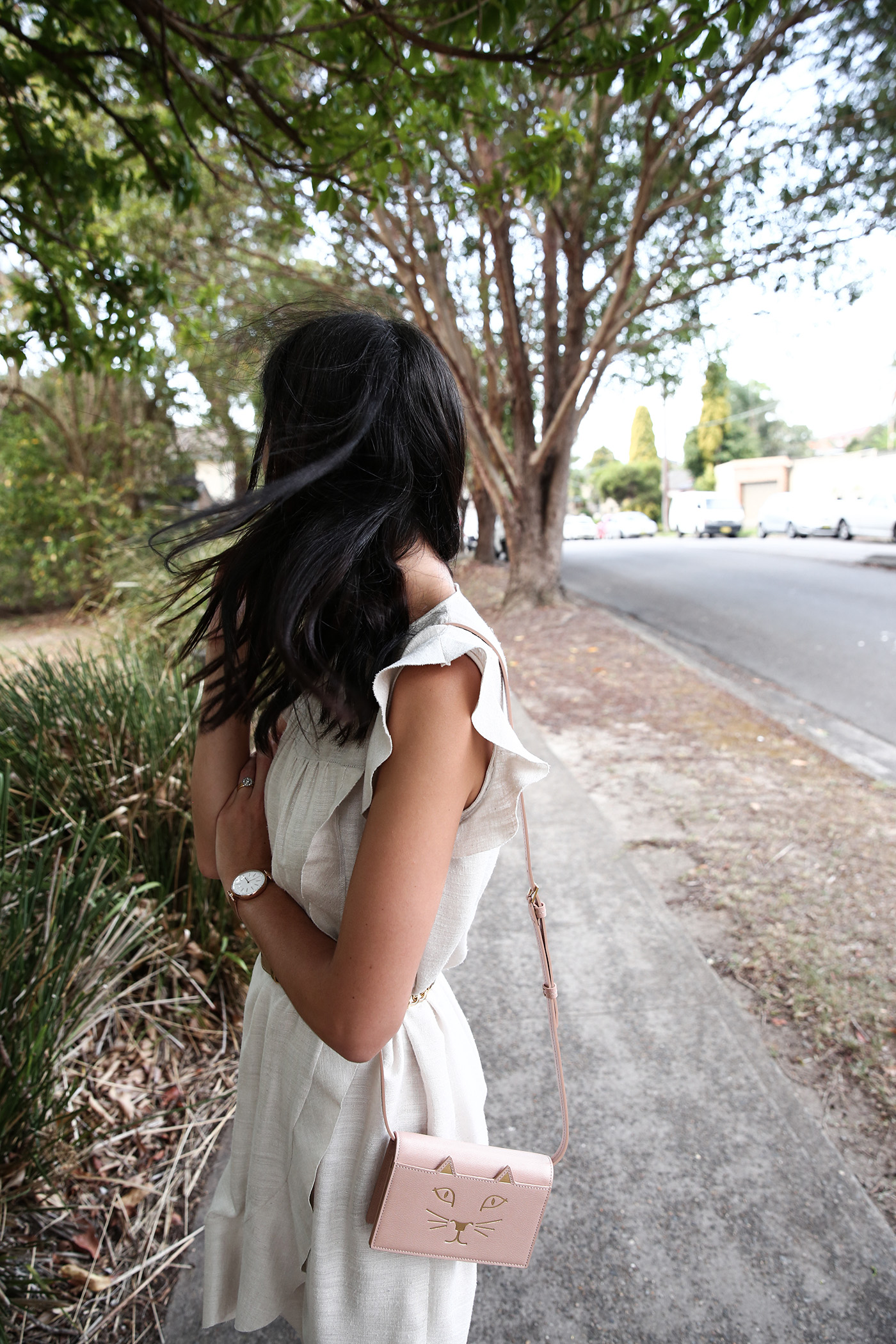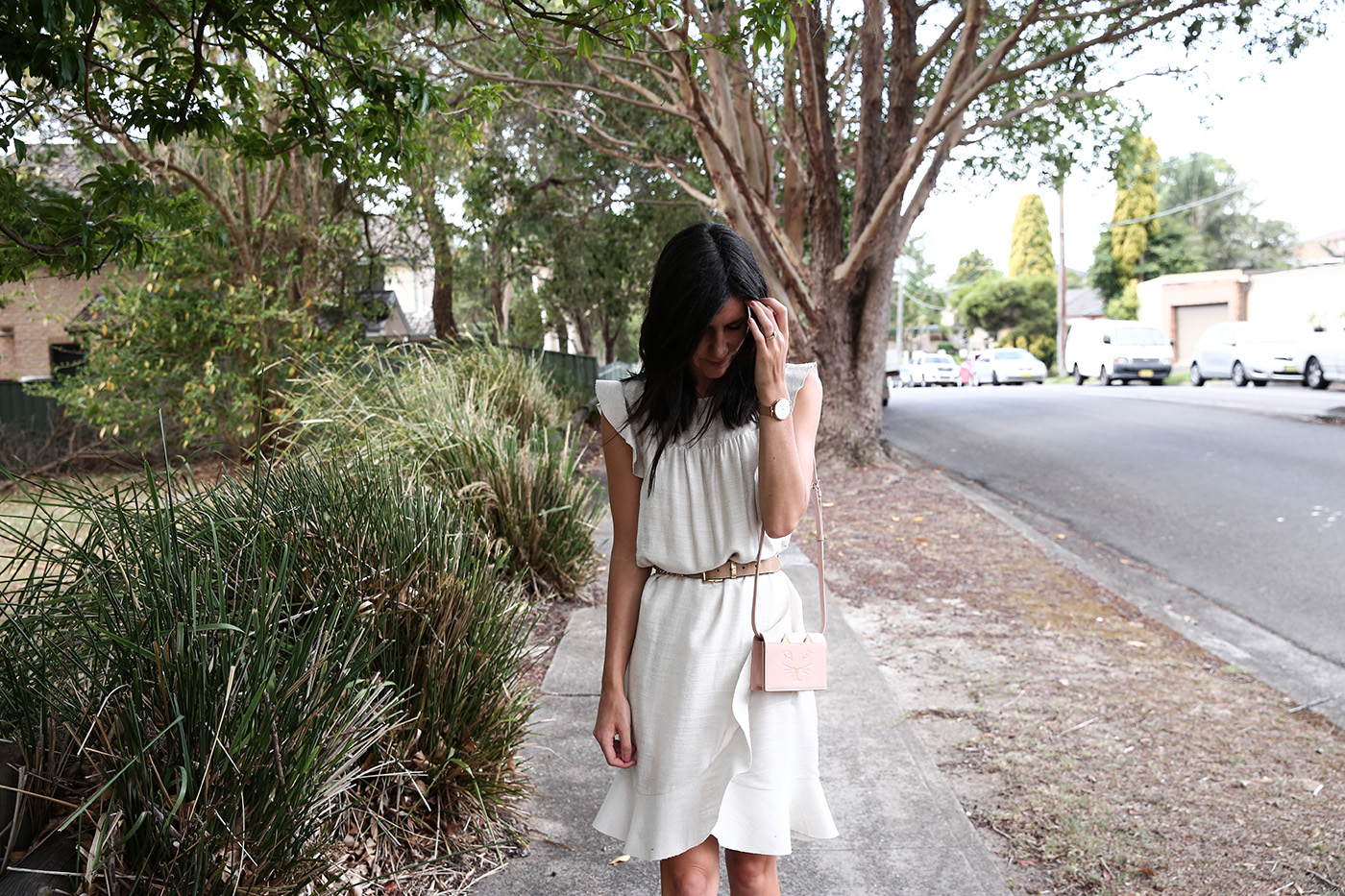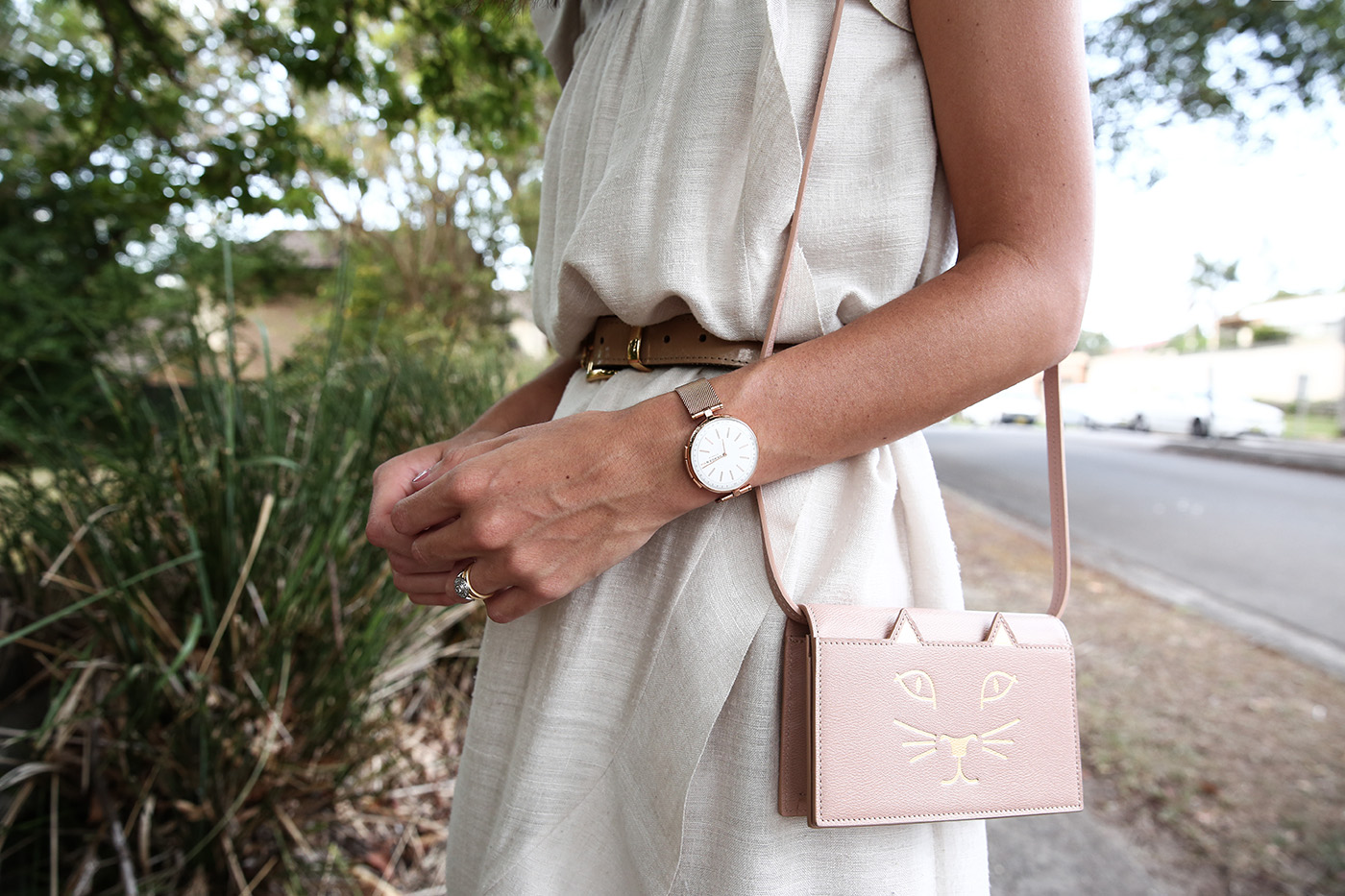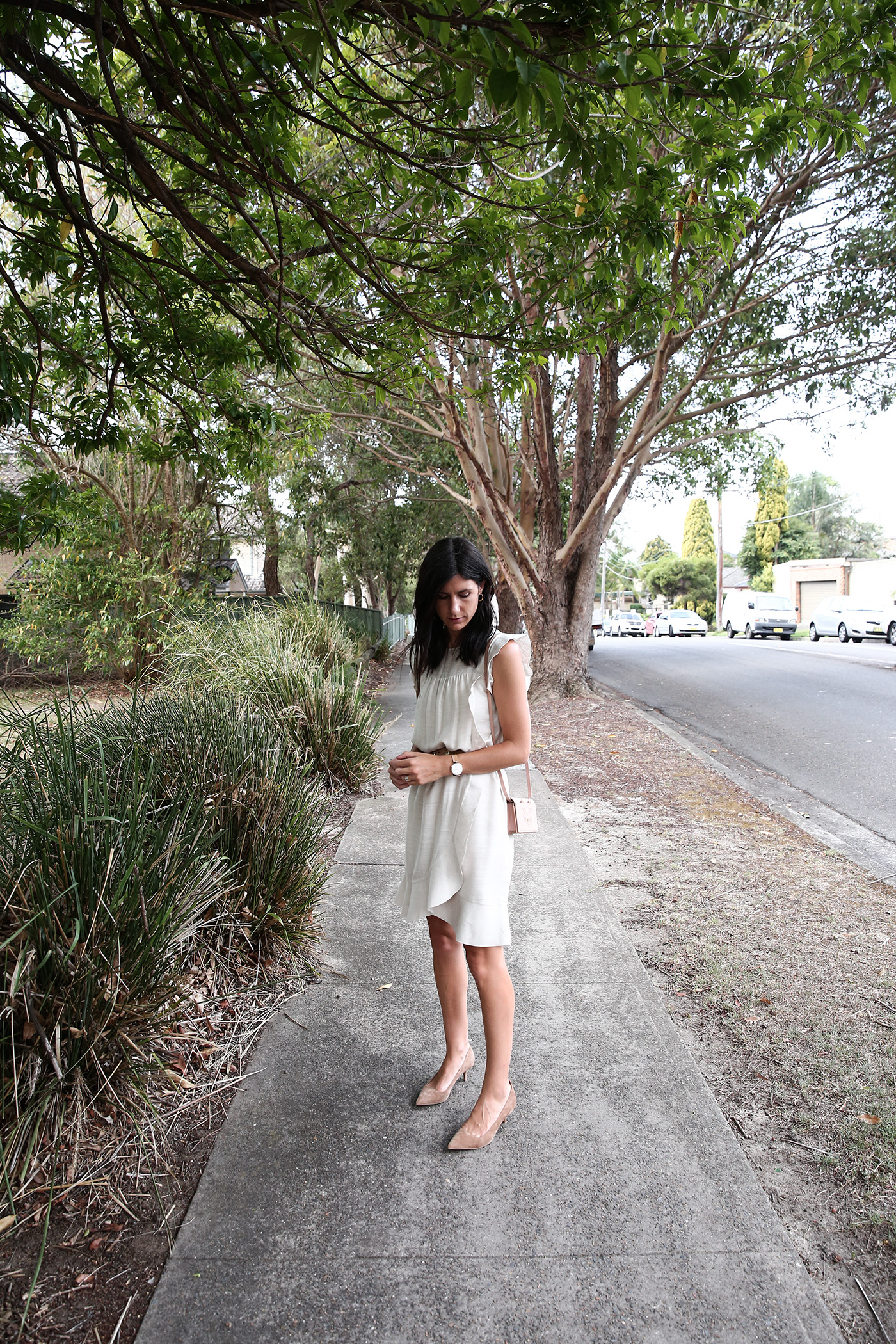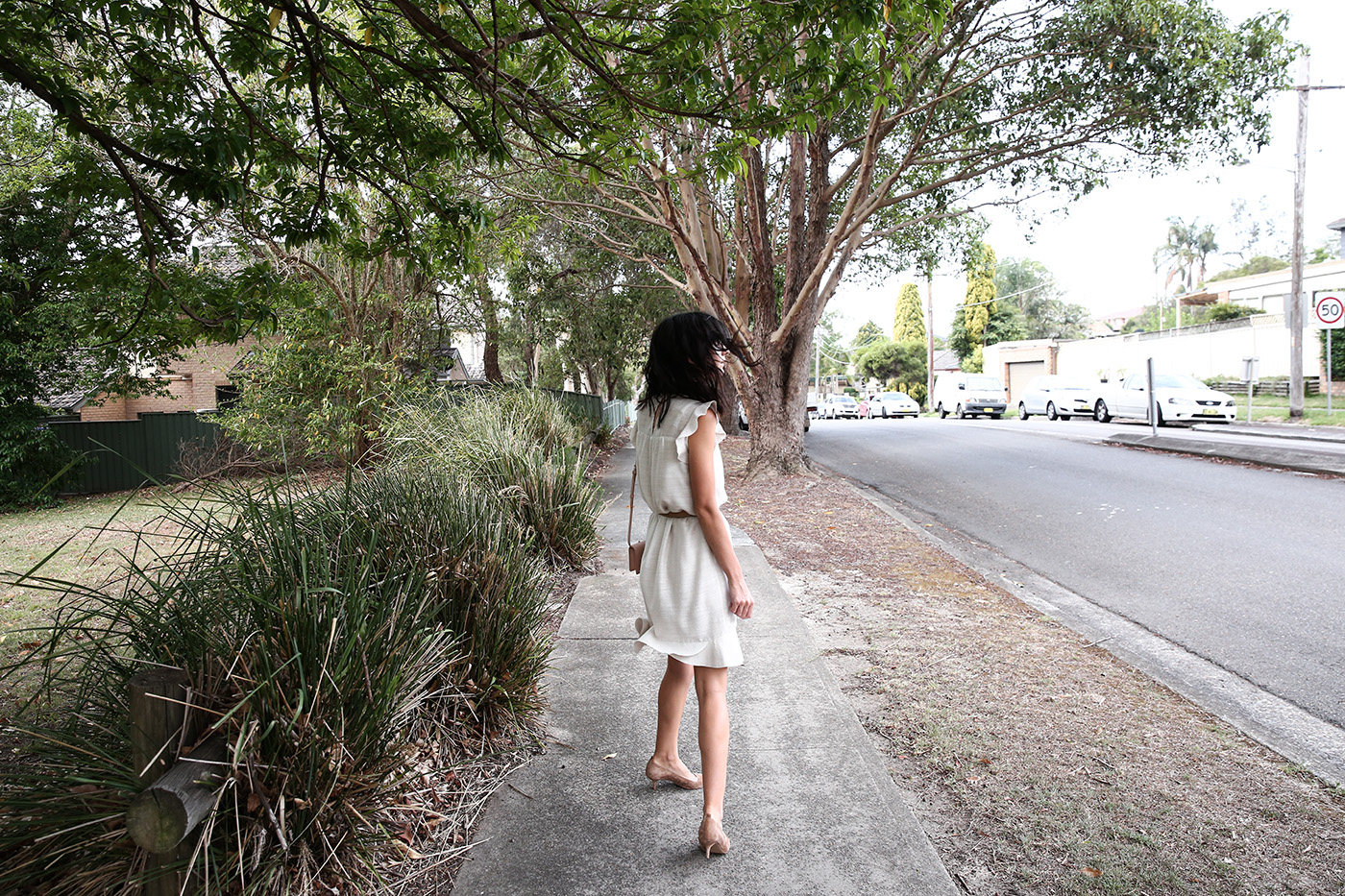 Isabel Marant Etoile dress (I also found it in red!), Everlane heels, Charlotte Olympia bag (also available in red), Karen Walker belt, Mejuri earrings, Skagen watch
We're currently cooling down after a sweltering day that saw the barometer hit 40 degrees celsius, which has had me thinking a little bit about the kinds of outfits to wear, during those hot summer days. As far as I'm concerned, natural fibres are best, and the floatier the better; trust me when I say that the last thing you want when you're already melting in the heat is to have your dress sticking to your body. So, I thought I'd share a summer work outfit that I know is going to be a go-to whenever the temperatures start to skyrocket in Sydney (I have a feeling that's going to be often…).
Before Christmas, I did a sneaky little order on The Real Real, and picked up this gorgeous beige sleeveless ruffle dress from Isabel Marant Etoile, which forms the perfect base for a professional summer work outfit, when paired with some heels. I love the earthy sand-toned hue, its linen appearance (it's actually a woven silk), and the feminine ruffle detail trim along the hemline and at the sleeves.
For this outfit, I've paired it with my camel suede editor heels from Everlane (a favourite of mine for the office), an old beige patent leather belt with gold chain detail from Karen Walker, some classic gold hoops from Mejuri, and a little blush mini bag – though an oversized shopper tote like this one wouldn't go astray for the office.
Do you have a go-to summer work outfit that you reach for?