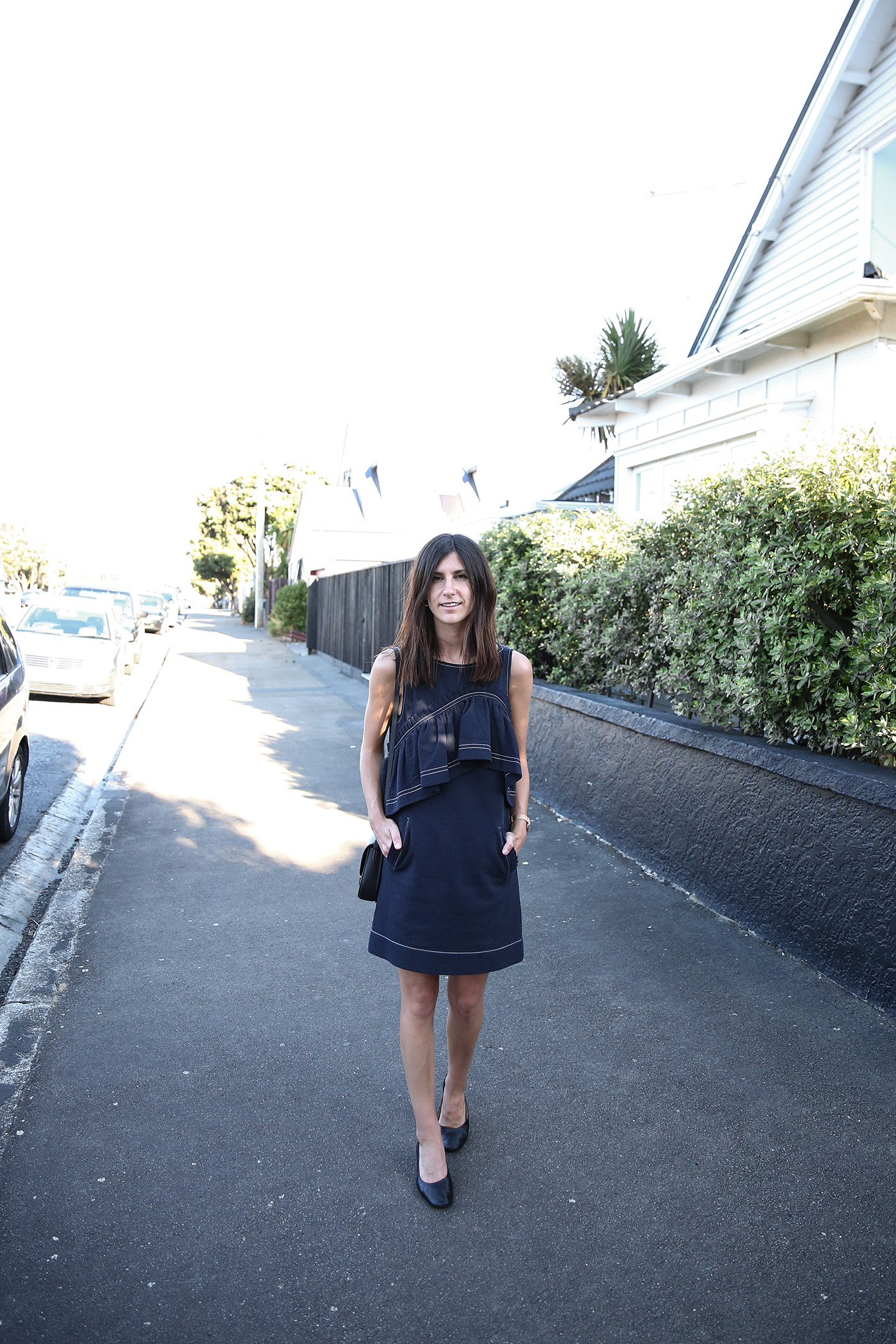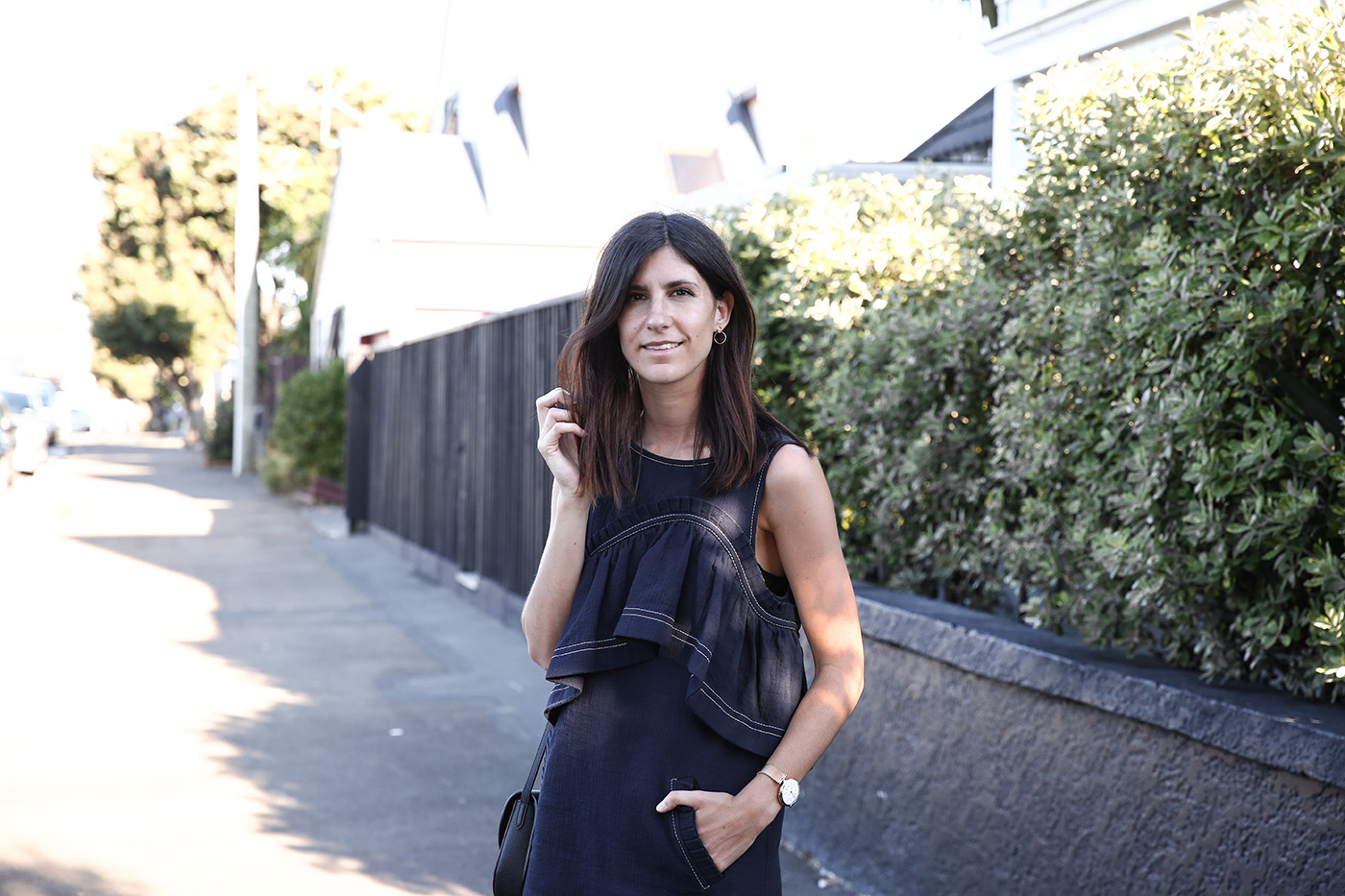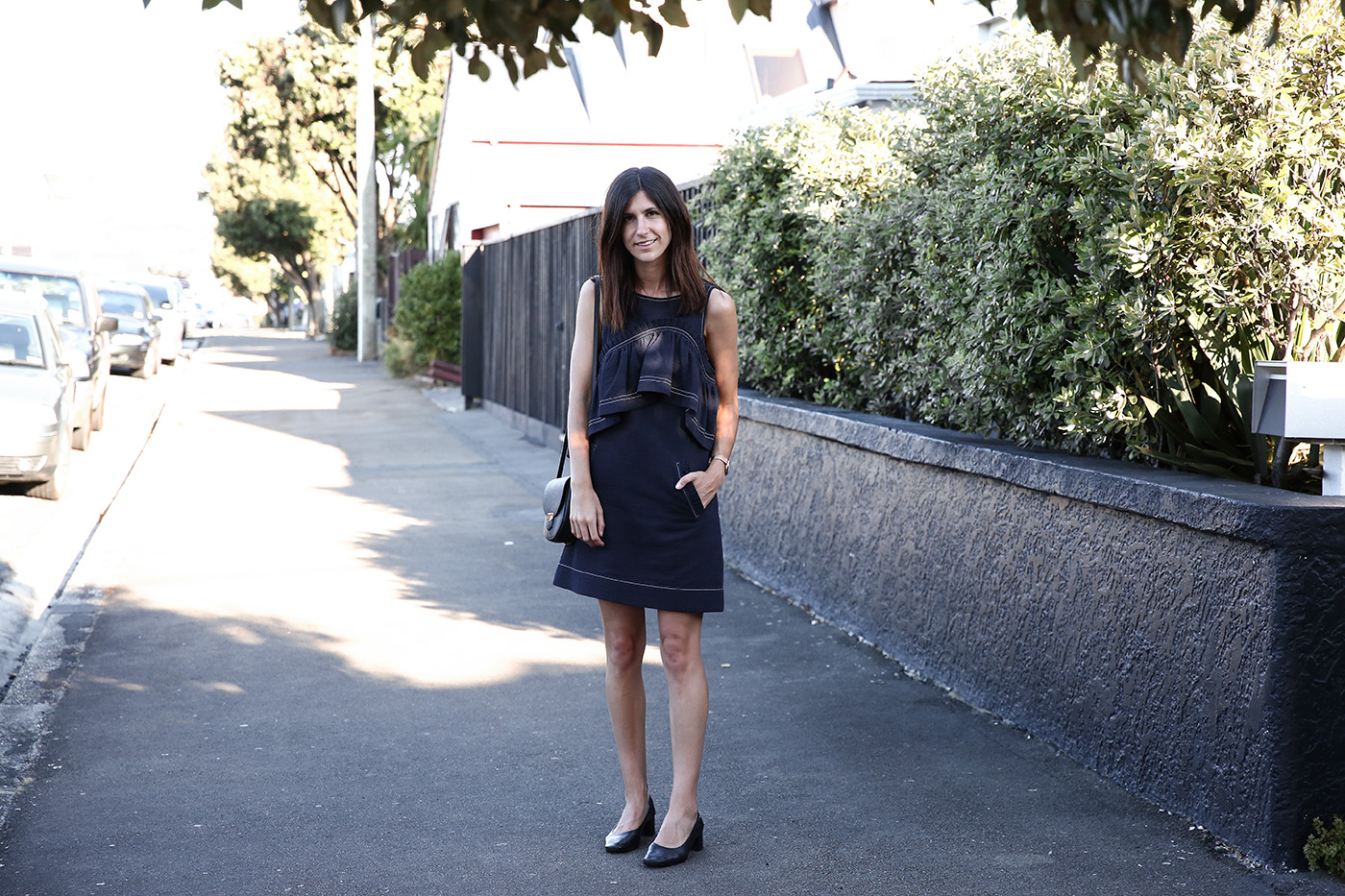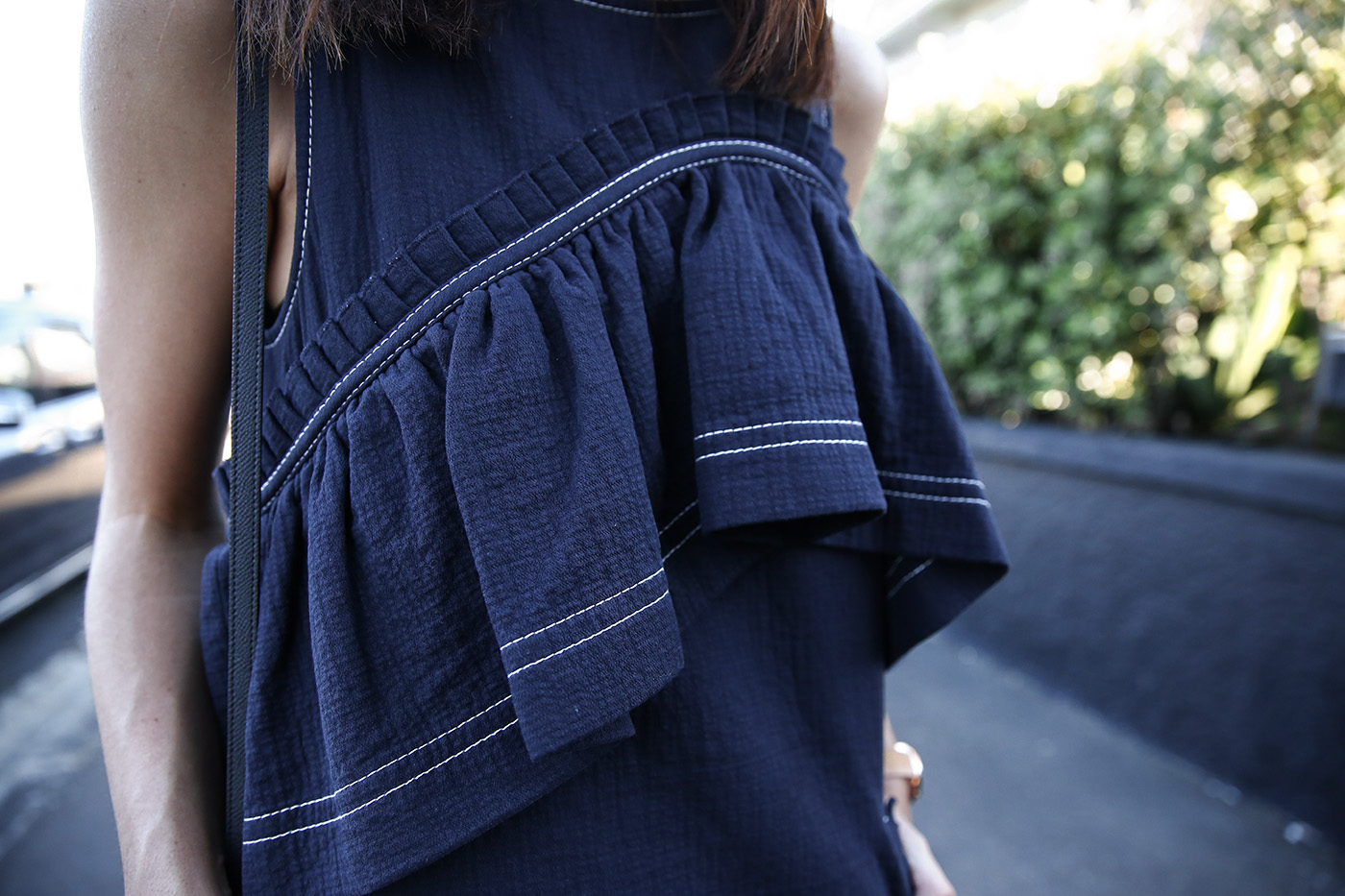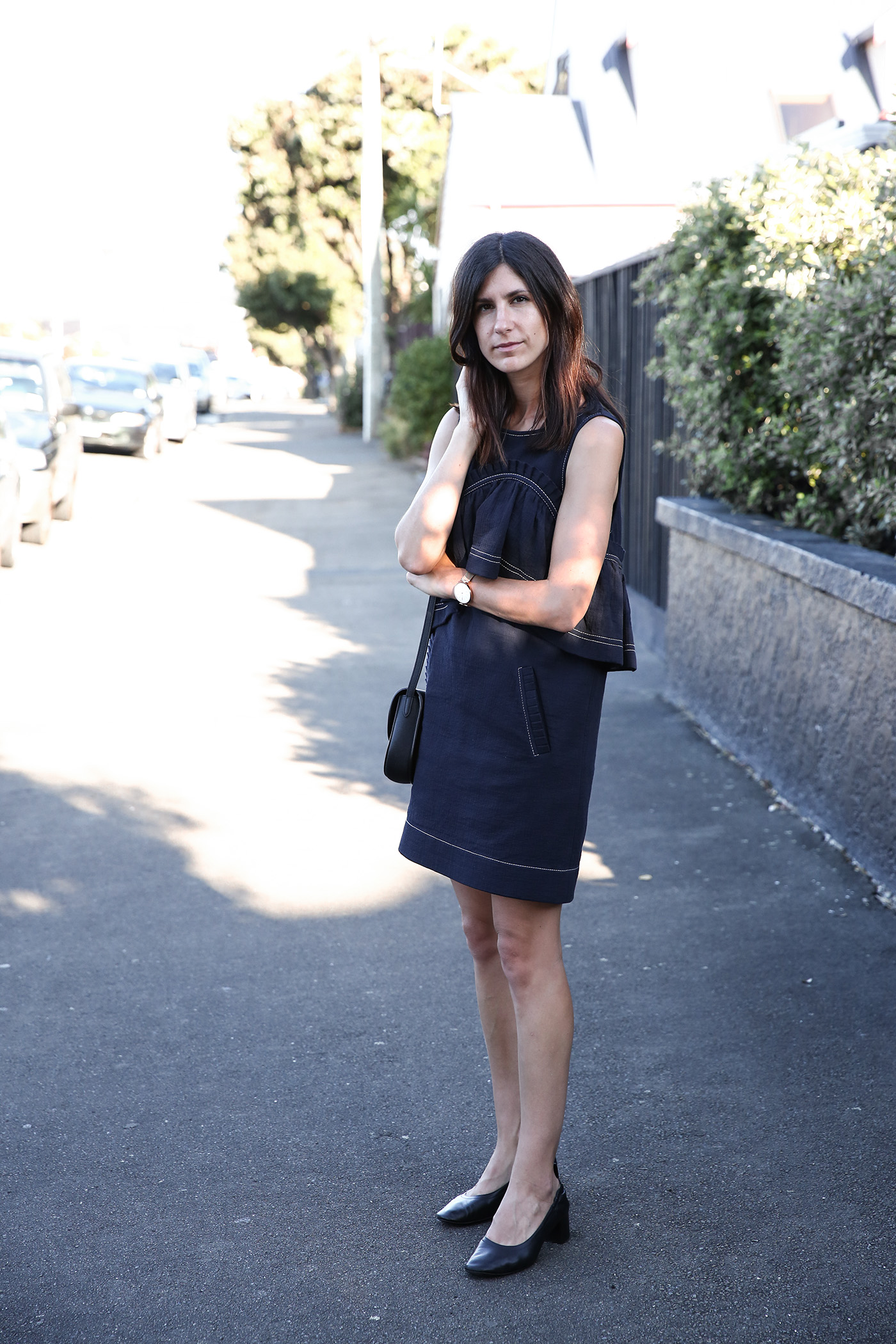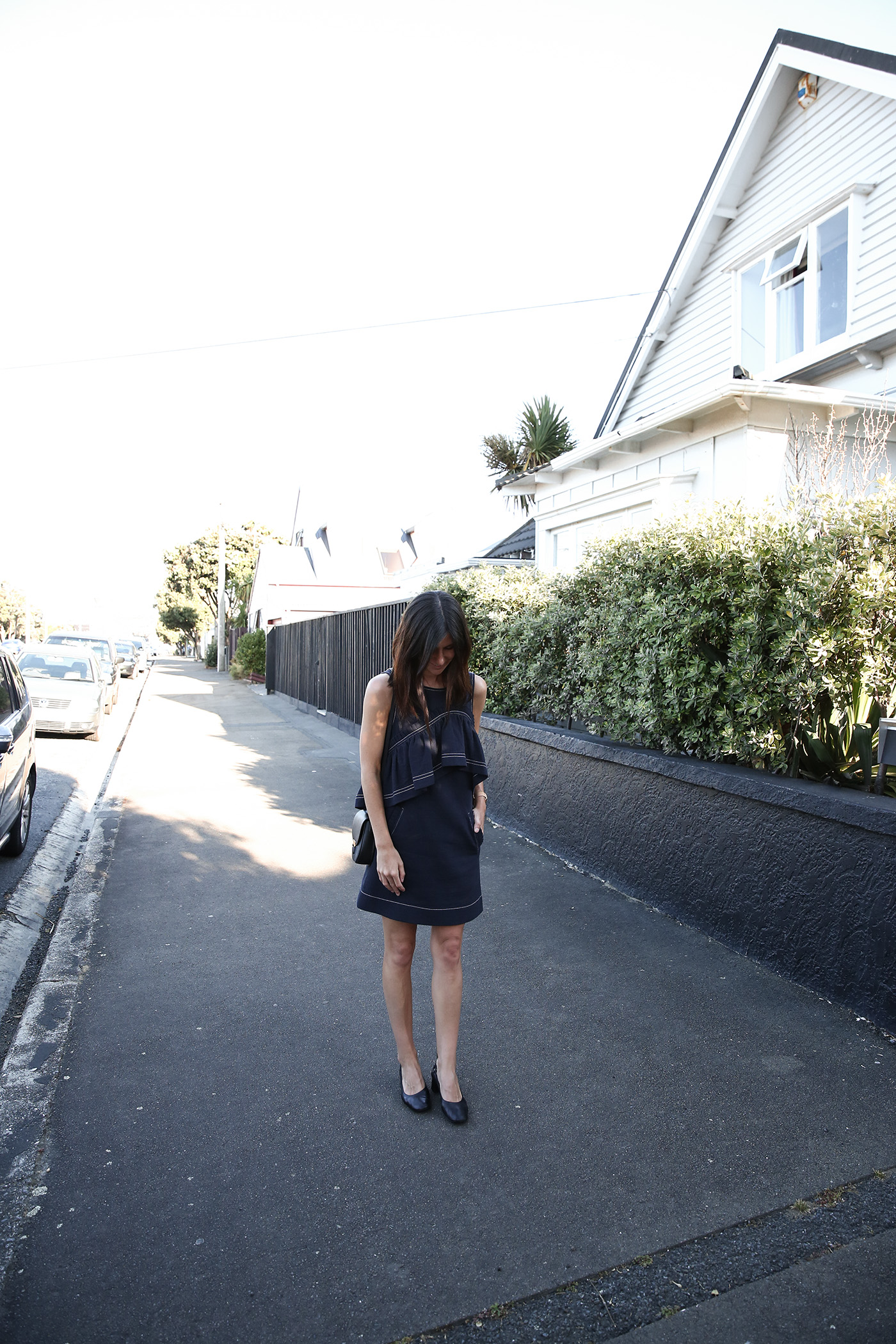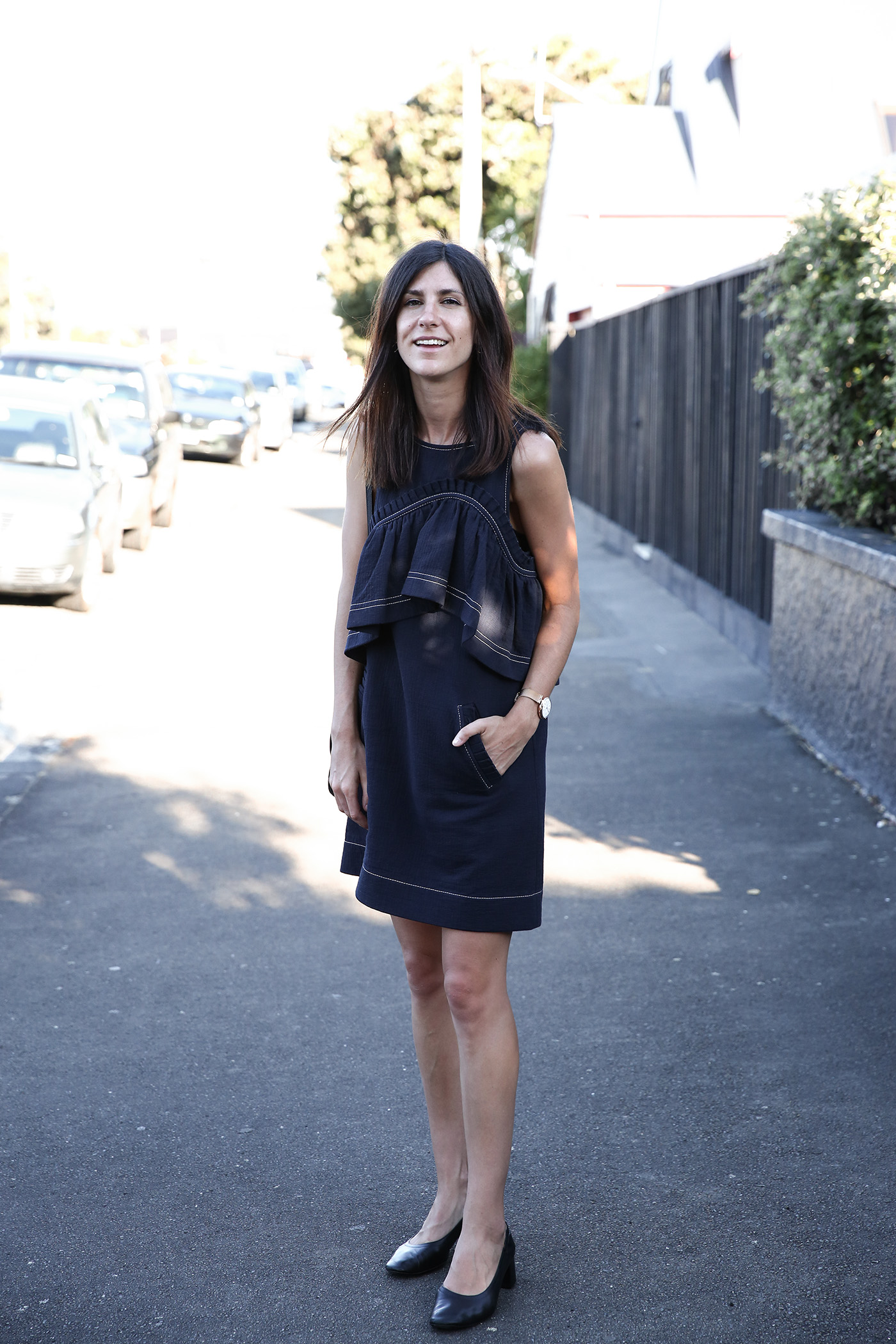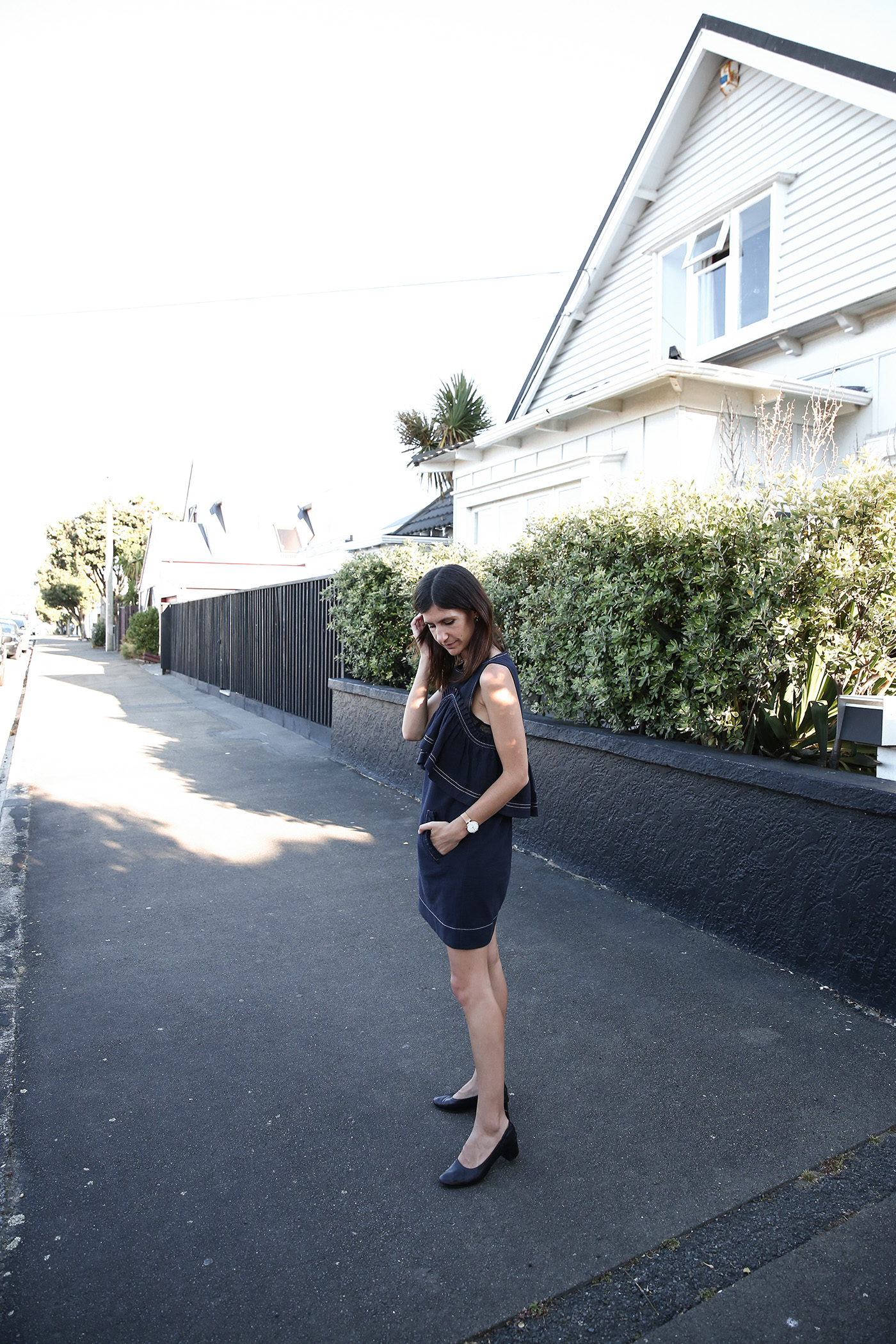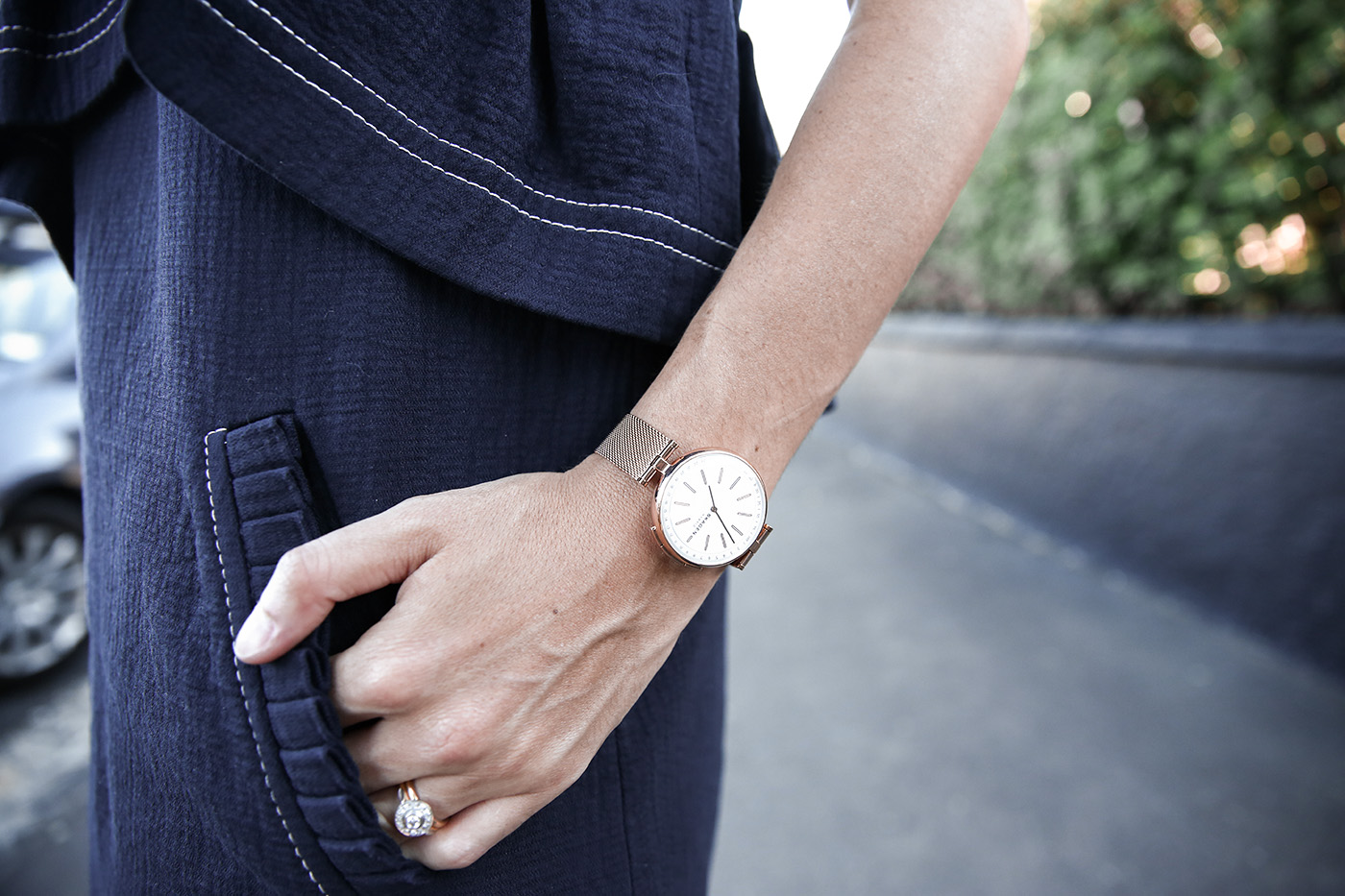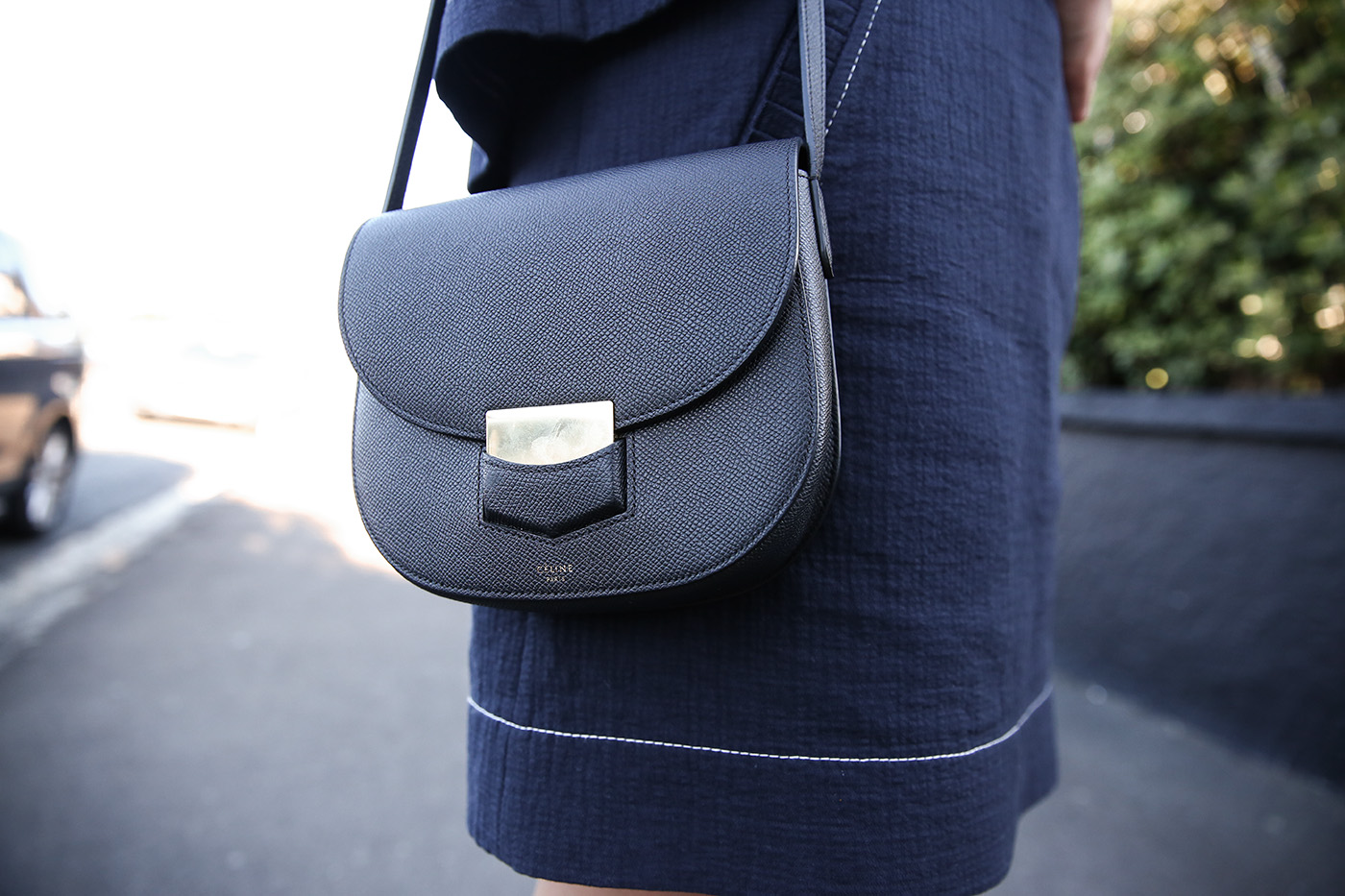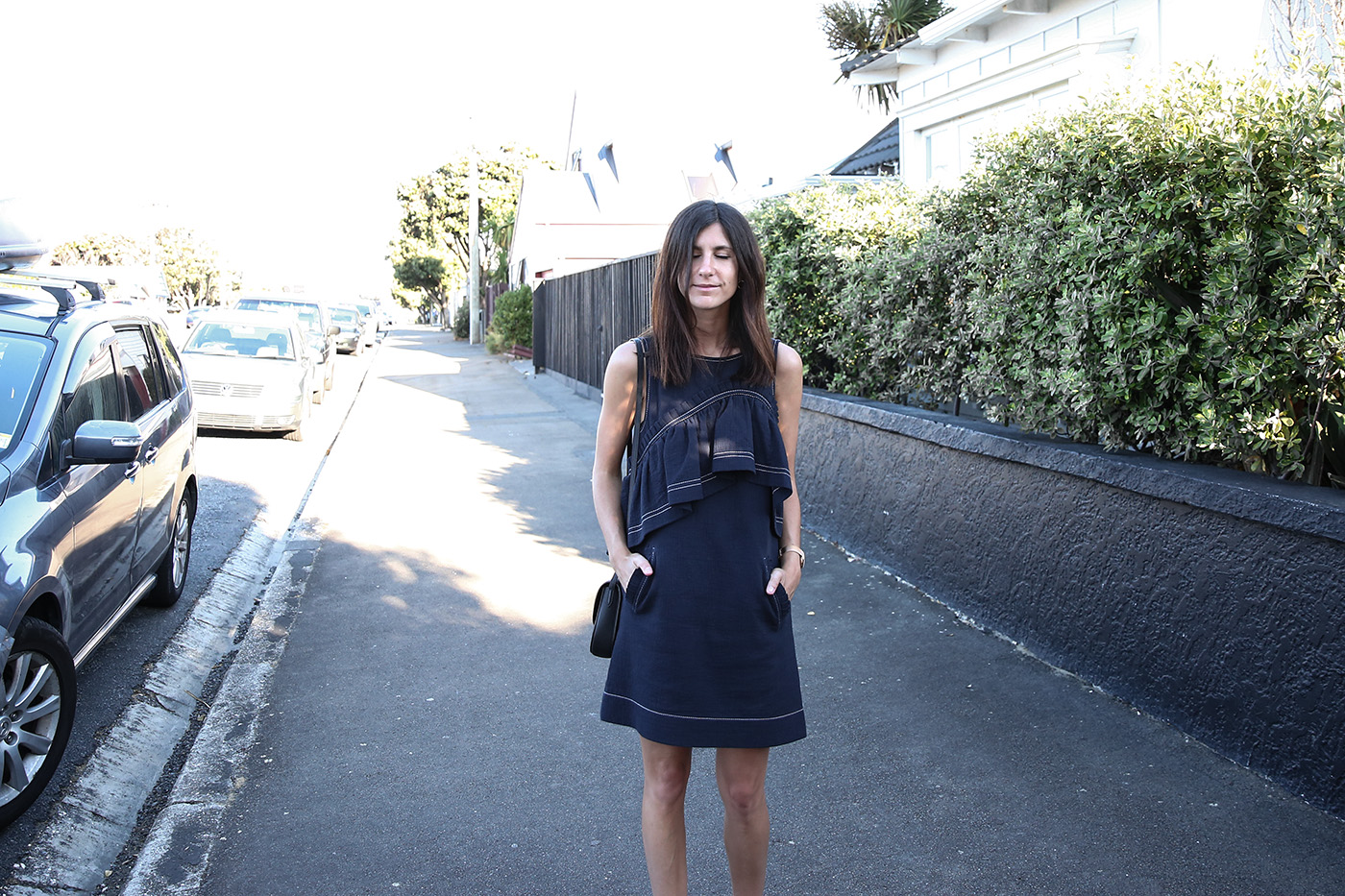 Karen Walker navy ruffle shift dress, Everlane day heels, Mejuri loop earrings, Skagen watch, Celine trotteur bag (more affordable option here)
It's no secret that I love a good ruffle; it's my preferred detail of choice, just as polka dots seem to be the only print I ever manage to reach for. This particular navy ruffle shift dress from Karen Walker was a bit of an eBay find, and as simple as it is, it's another one of those pieces that forms a major part of a 'style recipe' or 'uniform': a stand out summer dress with a pair of classic black pumps, and minimal accessories. For me it's all in the details… there's not much to the cut of the dress, but the exaggerated ruffled that protrudes from the chest, and the more detailed ruffles that edge the pockets make an otherwise simple dress seem a lot more special. As with any uniform, it's probably not surprising that this full outfit – details and all – is one of those looks that I find myself repeating over and over again, and this year truly is going to be the year I start embracing all of my favourite wardrobe staples again, this dress included.
And as the new year has continued, I've found myself reflecting on the underlying tenets of my personal style, and how recent additions over the last 12 months may or may not have taken those style 'cues' into consideration. While I'd like to go into this in a little more detail in my next post, judging by the number of things I've recently decided to part with, it's probably safe to say that I found myself adding in new additions that were a little 'off-kilter'. But, I'd like to think it's all about the journey, as that's how I happened to stumble across this navy ruffle shift dress, which I think we can all agree, is most definitely a winner.