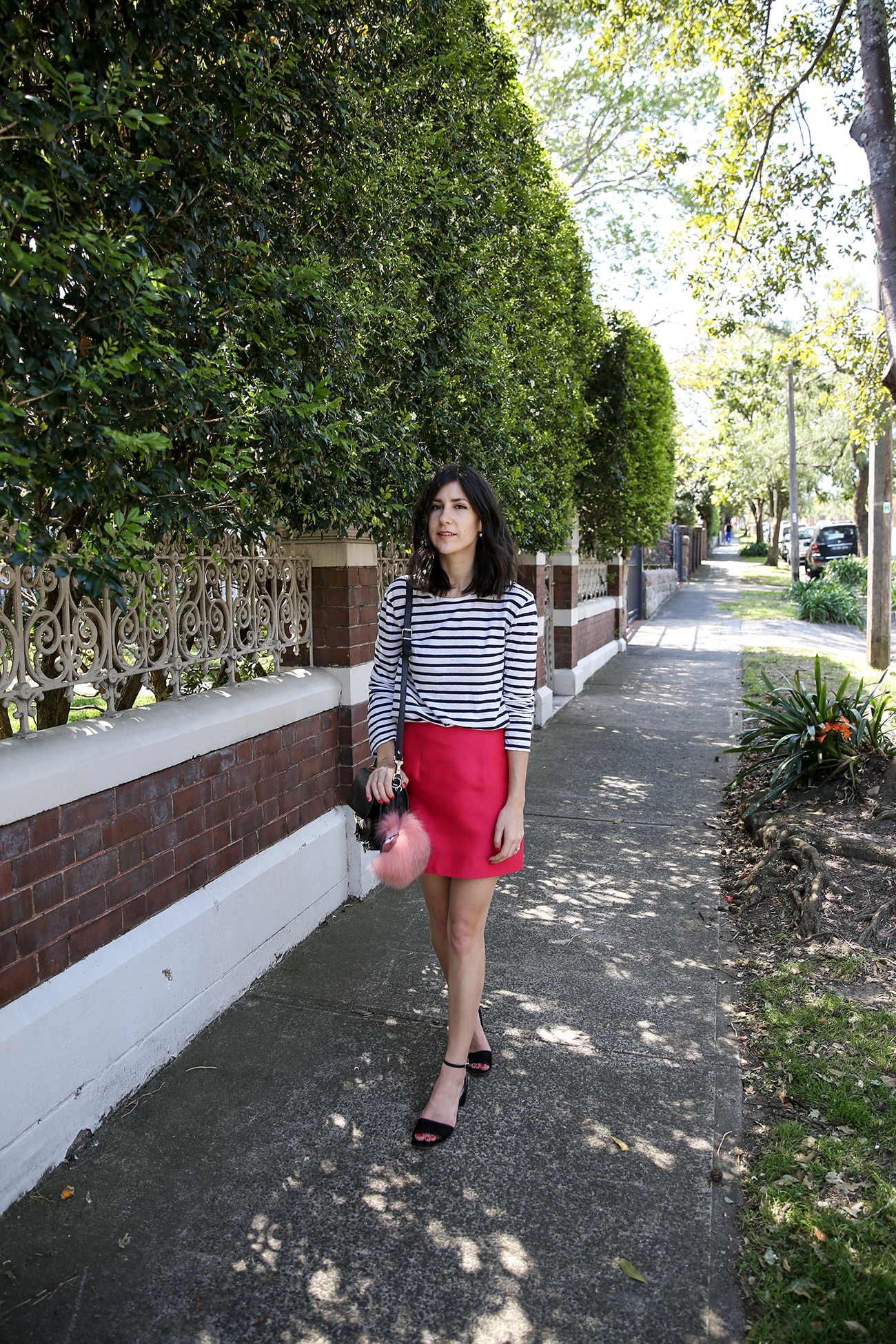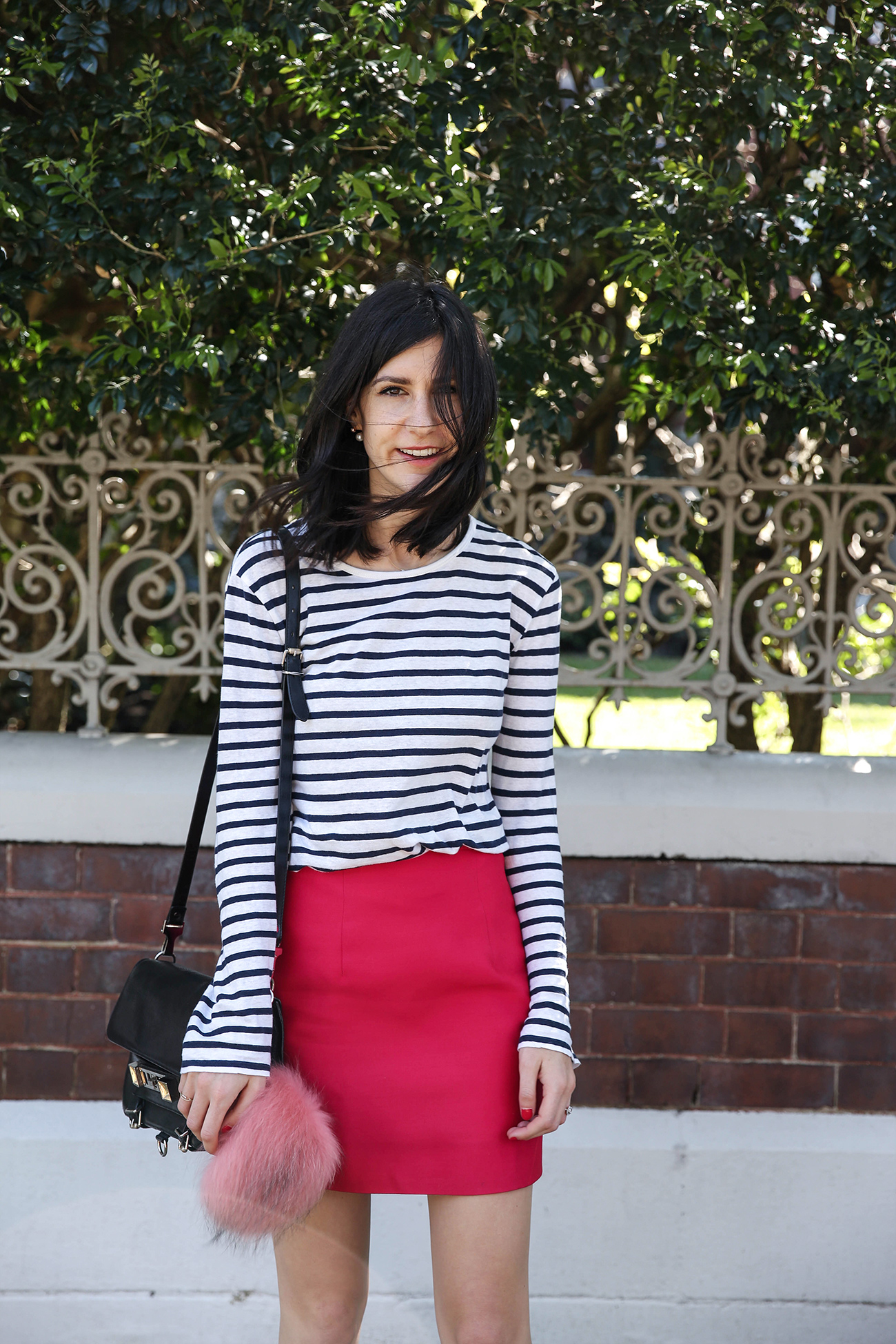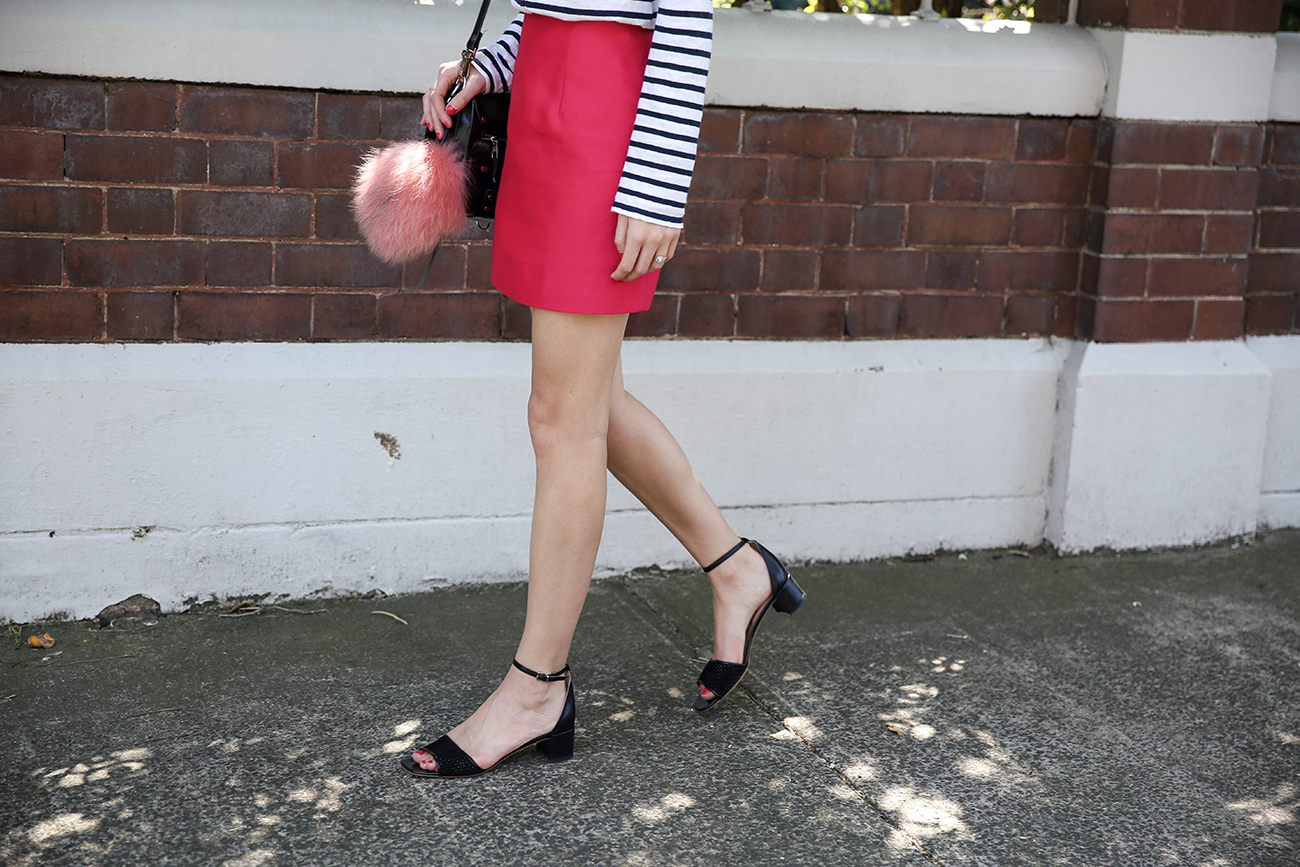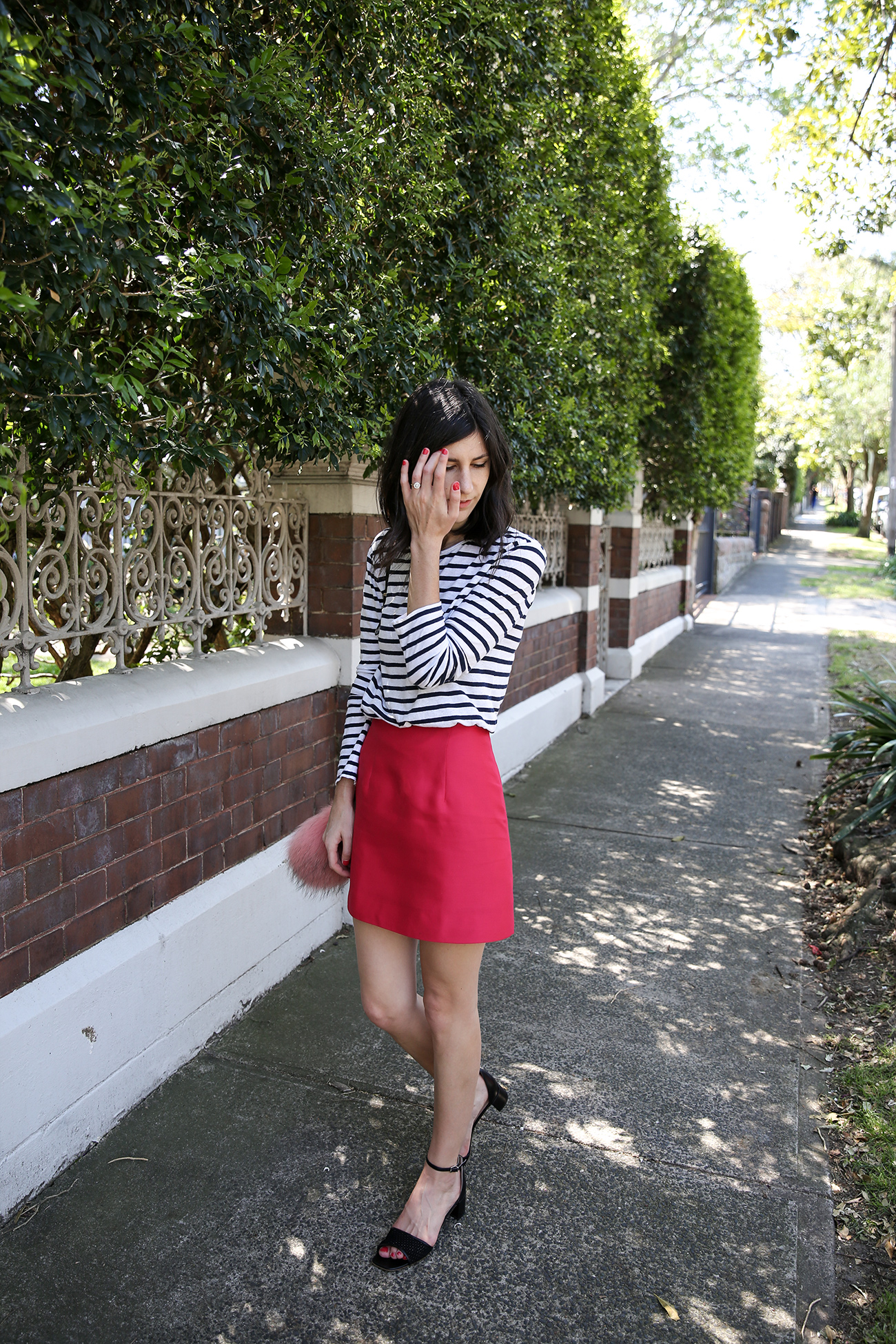 My wardrobe has been in desperate need of an update; monochrome and wardrobe basics will only get you so far. I've been on the lookout for some playful new staples that will be getting more than just a little wear time this Spring, to help inject some life into my wardrobe.
Enter YOOX; which has pretty much been my one-stop shop for all things Spring this season. The catalogue of items across clothing, shoes, accessories and design is pretty spectacular, so you're pretty spoilt for choice, whether you're a minimalist at heart, someone who adores a good print or too, or just looking for something special. And perhaps most dangerous for me is their incredible shoe selection, which in addition to including all the newest season pieces, is also a treasure trove for off-season finds. So, with a little bit of a refresh in mind, I set out to give my wardrobe an update five different ways…
A POP OF COLOUR
I've shied away from colour for years now, and I'm currently making up for that in spades, or should I say, with this bright fuchsia mini skirt from DSquared2. I'm easing into it by keeping it the focus of the look, worn with a simple breton striped tee, and some low heeled black sandals, which brings me to my next update…
A LOW HEELED SANDAL I CAN WALK IN FOR DAYS
We're barely a month into Spring and it has seriously started to heat up here in Sydney – I'm talking mid to high twenties, and nothing but glorious sunshine all. day. long. For this time of year, nothing – and I mean nothing – beats a classic low heeled sandal. It's the one thing that you can literally count on to go with everything in your wardrobe, and then some. I wore my old favourites from Opening Ceremony utterly and completely into the ground so it was time for an update, and these simple beauties from Andrea Catini definitely do the trick. I love the perforated suede strap across the foot, and they are the p-e-r-f-e-c-t everyday sandal if you have wide feet like me!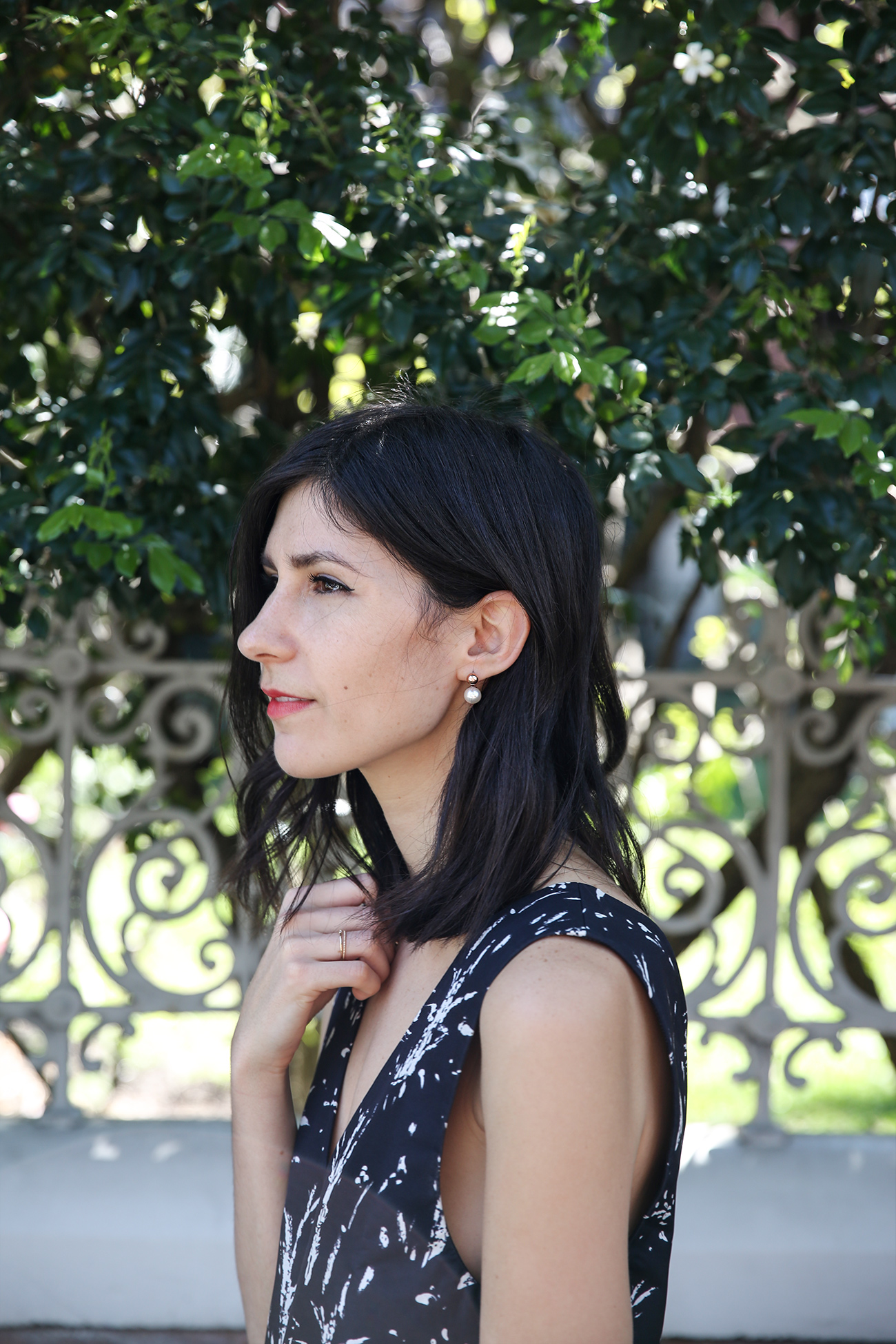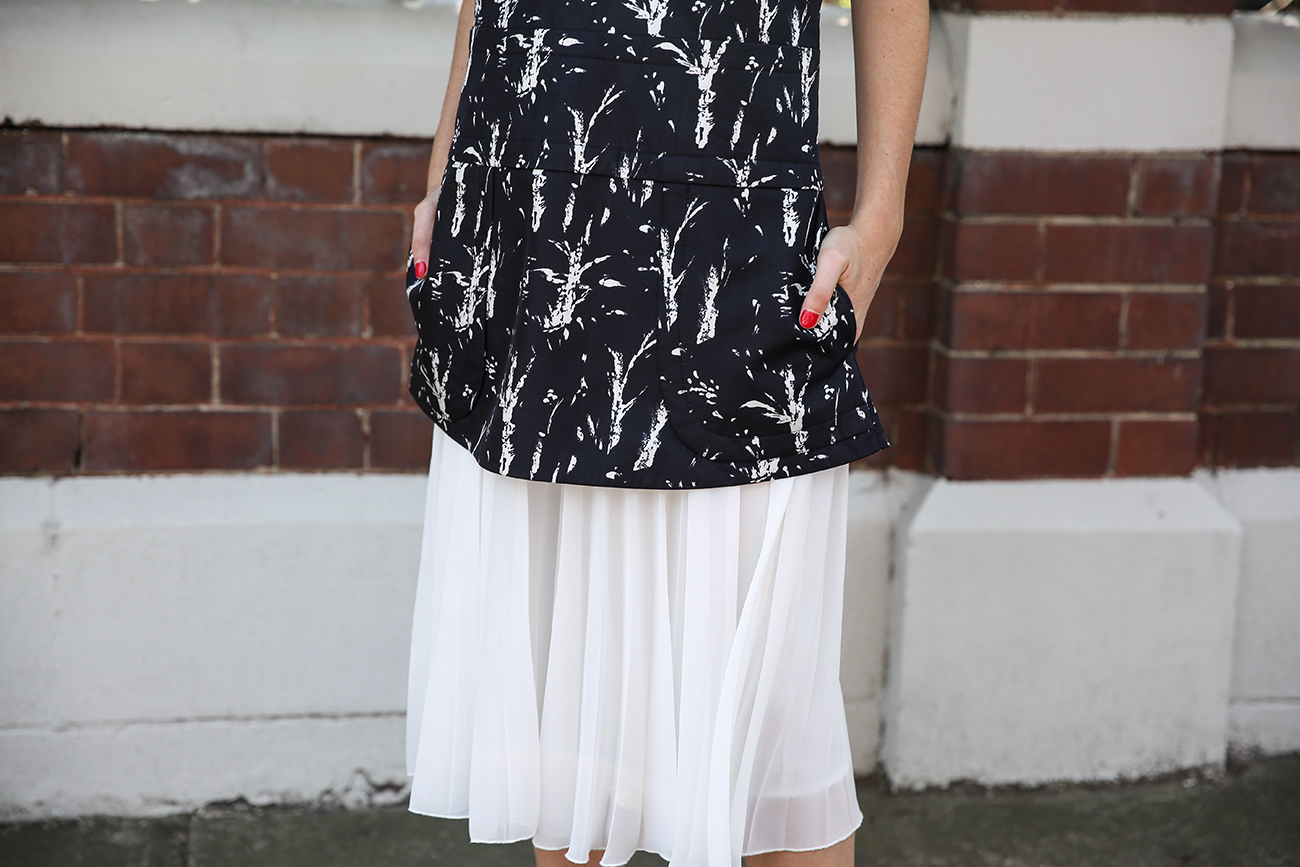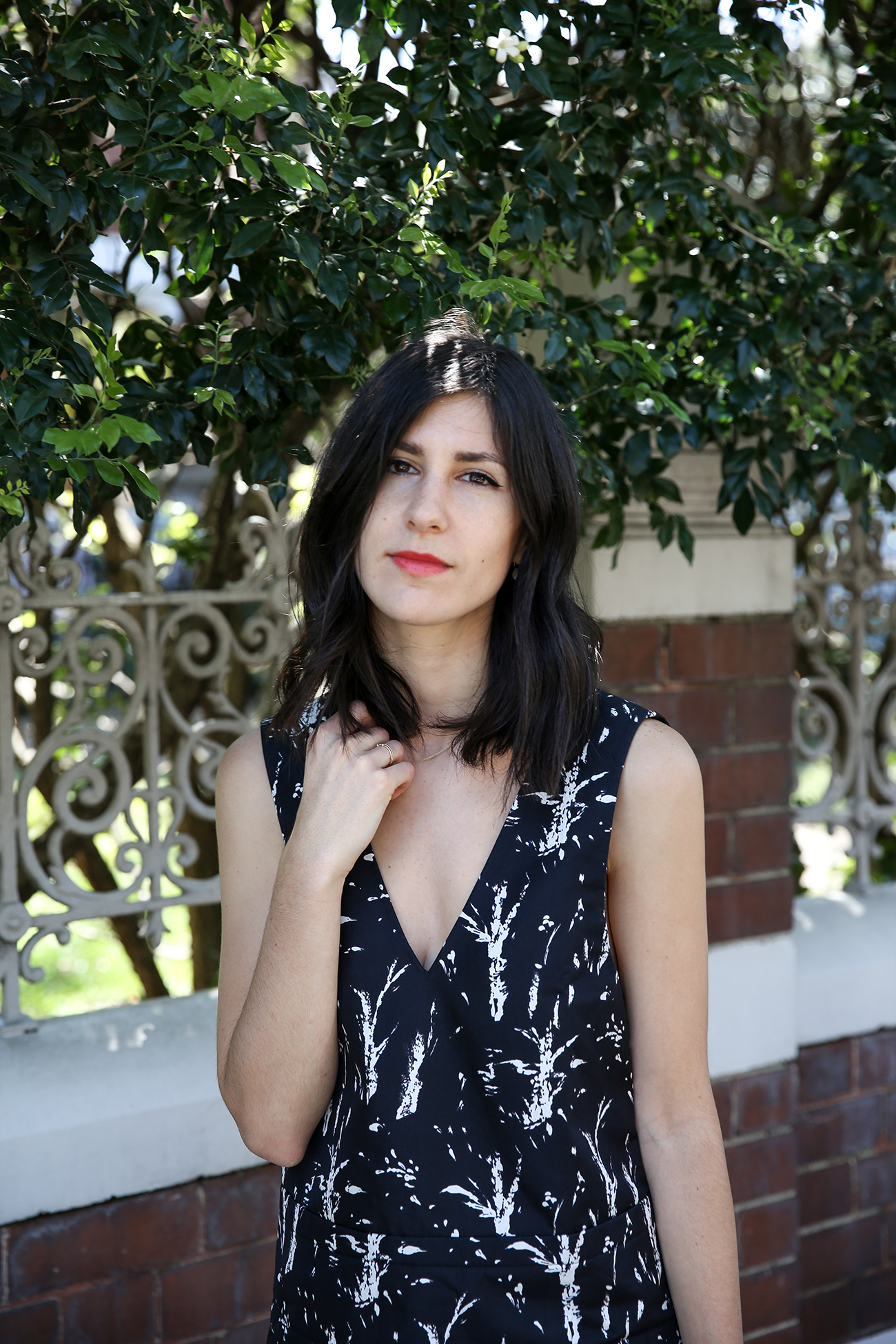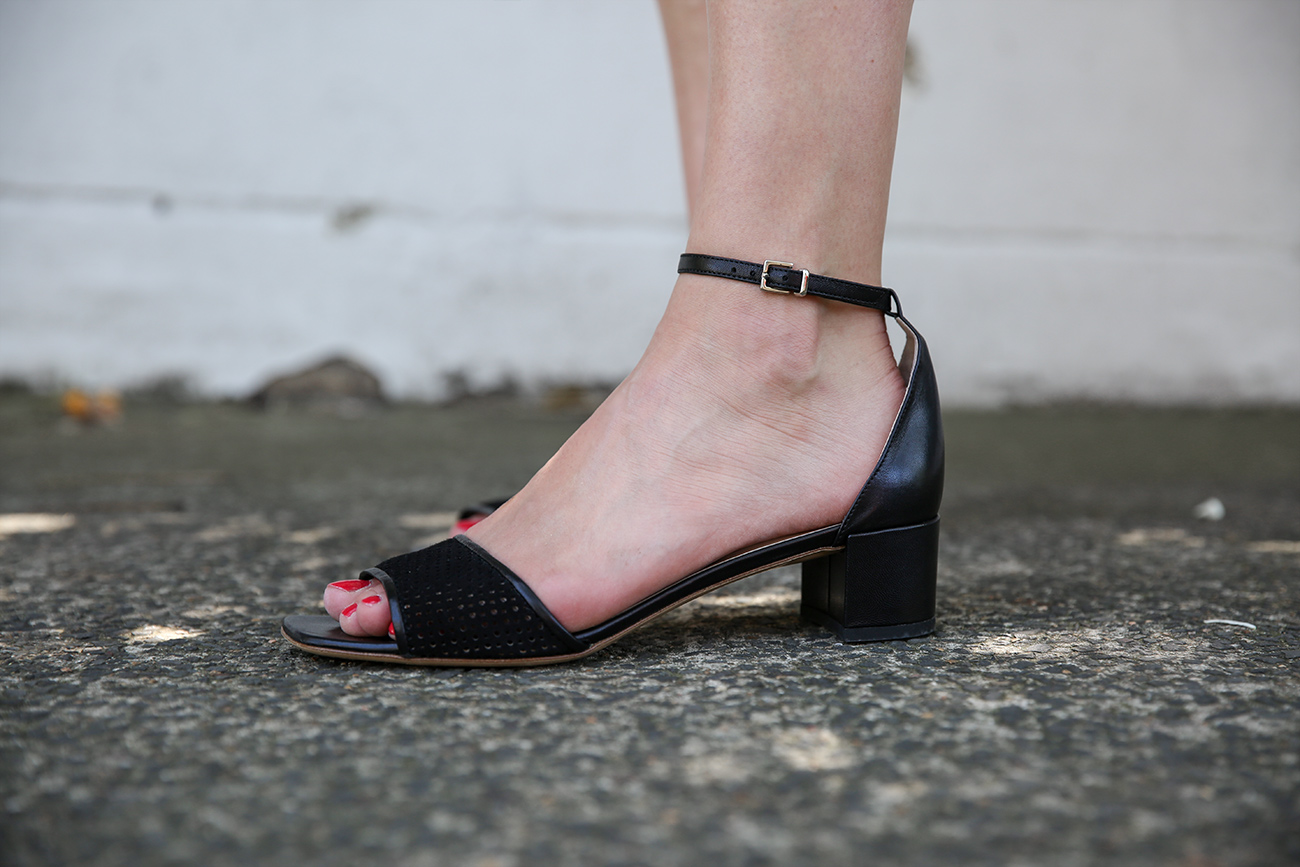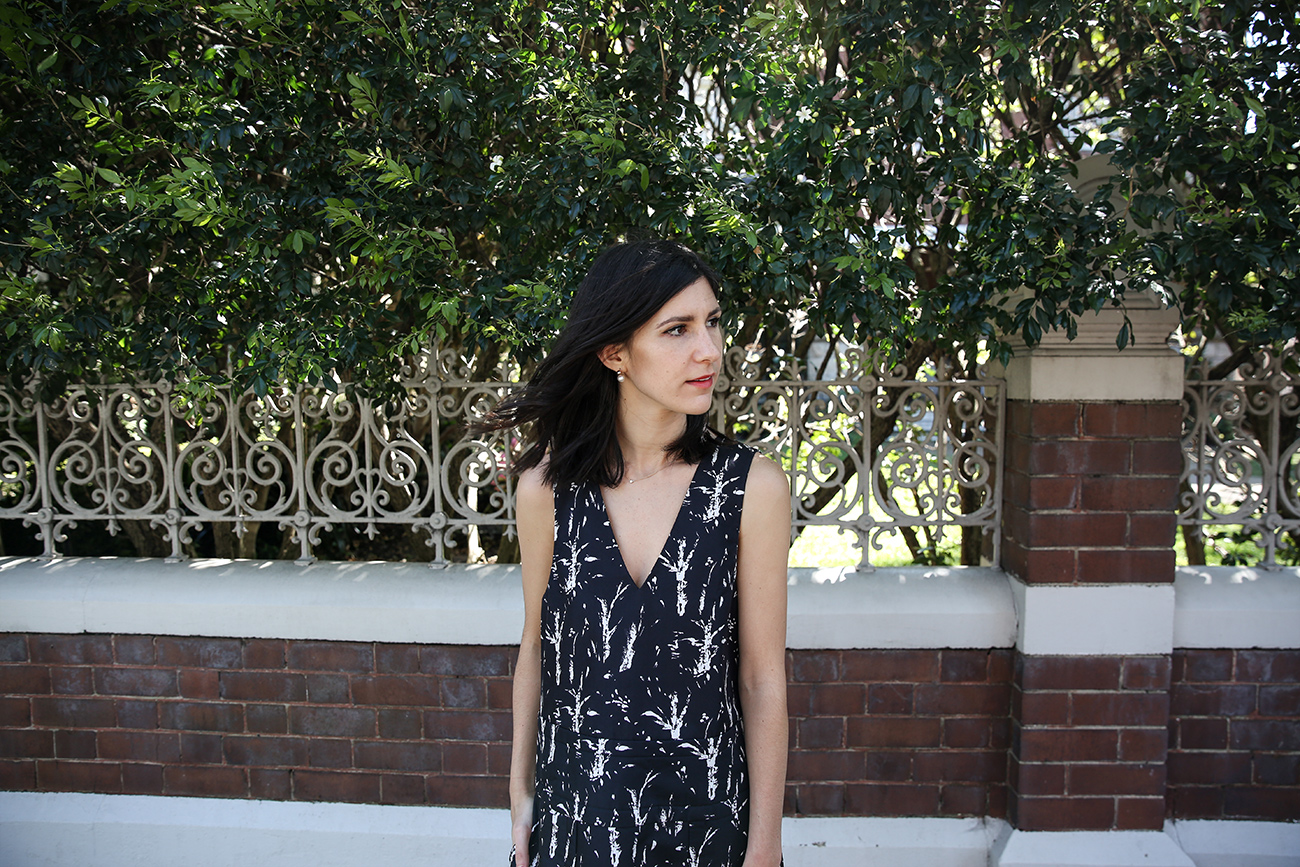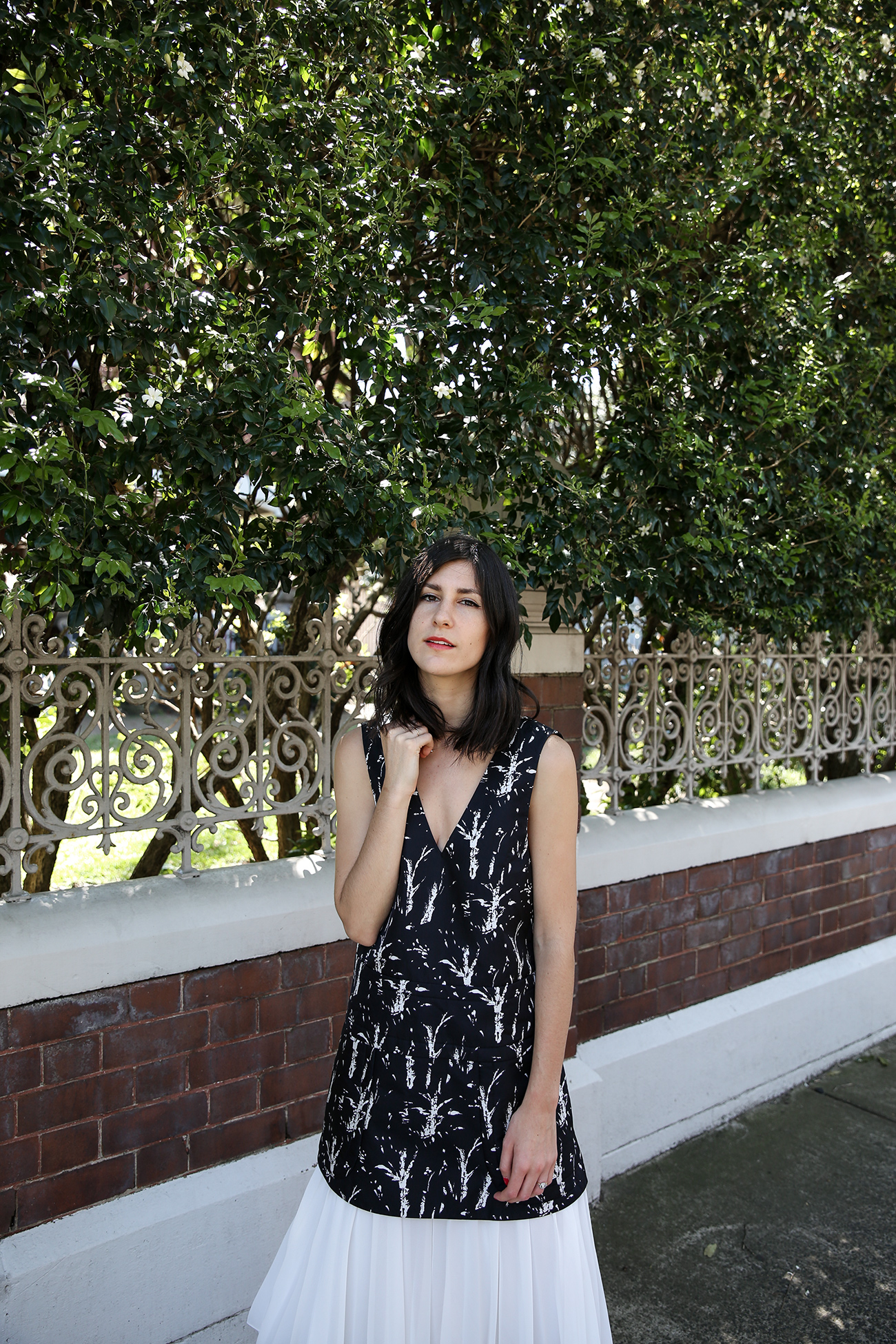 B/W GRAPHIC PRINTS
If there's one thing I don't think I can get enough of right now, it's a good black and white graphic print. I spotted this almost paint splattered tunic from Marni and instantly knew it would be right at home in my wardrobe. At 172cm tall, this is just long enough for me to wear as a mini dress on its own, but I also love the idea of wearing it as a layering piece. It looks so chic worn with a pair of slim cut black trousers, on its own over a white pleated skirt, or alternatively, as a pinafore with a flippy black mini to add some length, and a white shirt underneath to dress it up a little. Can you tell I'm smitten?
THE STATEMENT EARRING
I typically like to keep my jewellery minimal, but when it comes to earrings, I want to make a serious statement. I like an earring that holds its own, and I picked up two new pairs which fit the bill. The first are these classic double pearl stunners from Skagen Denmark; they're elegant enough to wear with a little black dress and simply be done with it, or as that something special for every day (these are also a gorgeous option).
The second pair I picked up are from Masha by Sasha, which definitely look like they're the life of the party. The bright beadwork by the hook, and the even more vibrant tassels completely sold me – these are going to look absolutely perfect with a white shirt dress or little cami.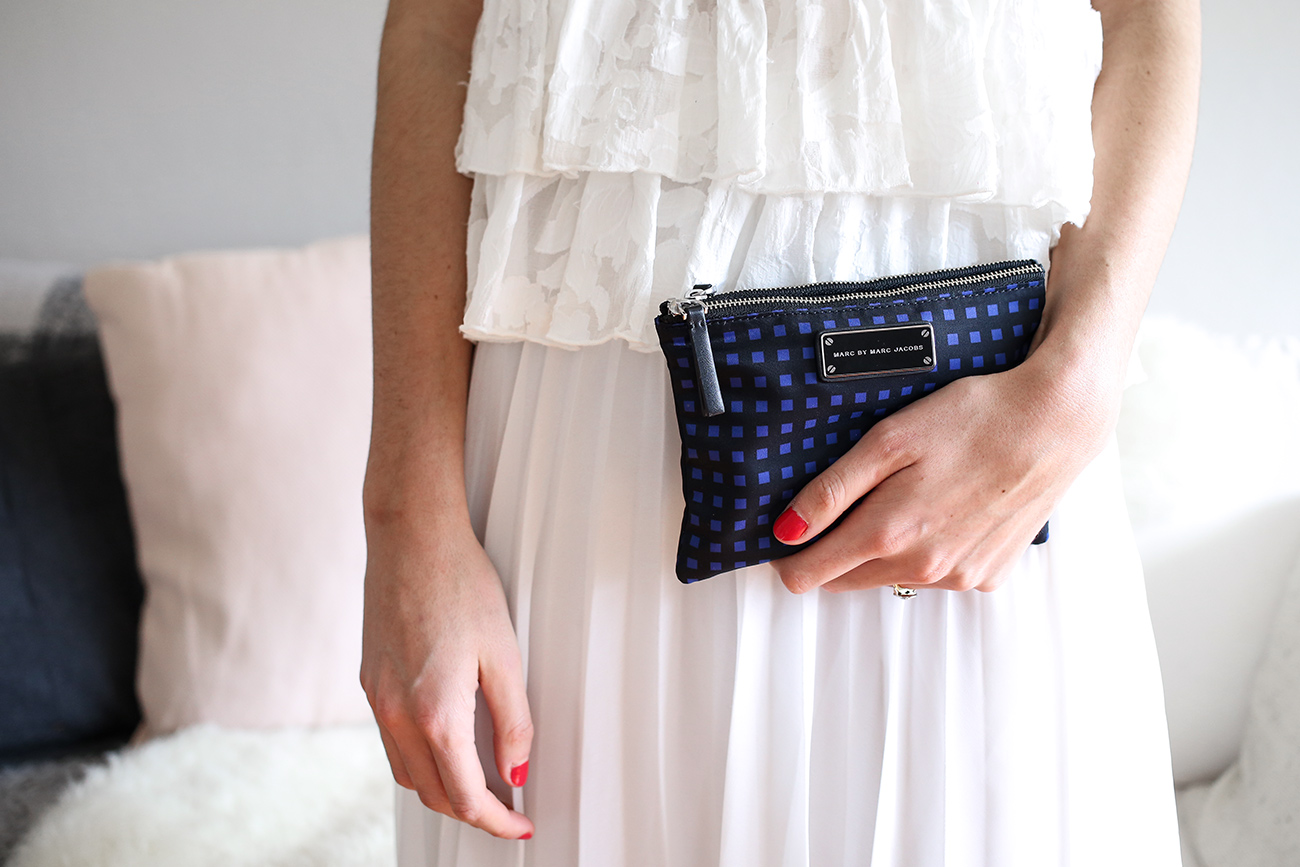 A PUNCHY POUCH
The quickest way to give your outfit an update is with accessories, and the first thing I always look to (aside from shoes) is a new bag. This grid-printed pouch from Marc by Marc Jacobs is definitely a versatile piece – it can do double duty as a clutch or tucked away in your bag with all your beauty essentials.
Thanks to YOOX for collaborating with me on this post!