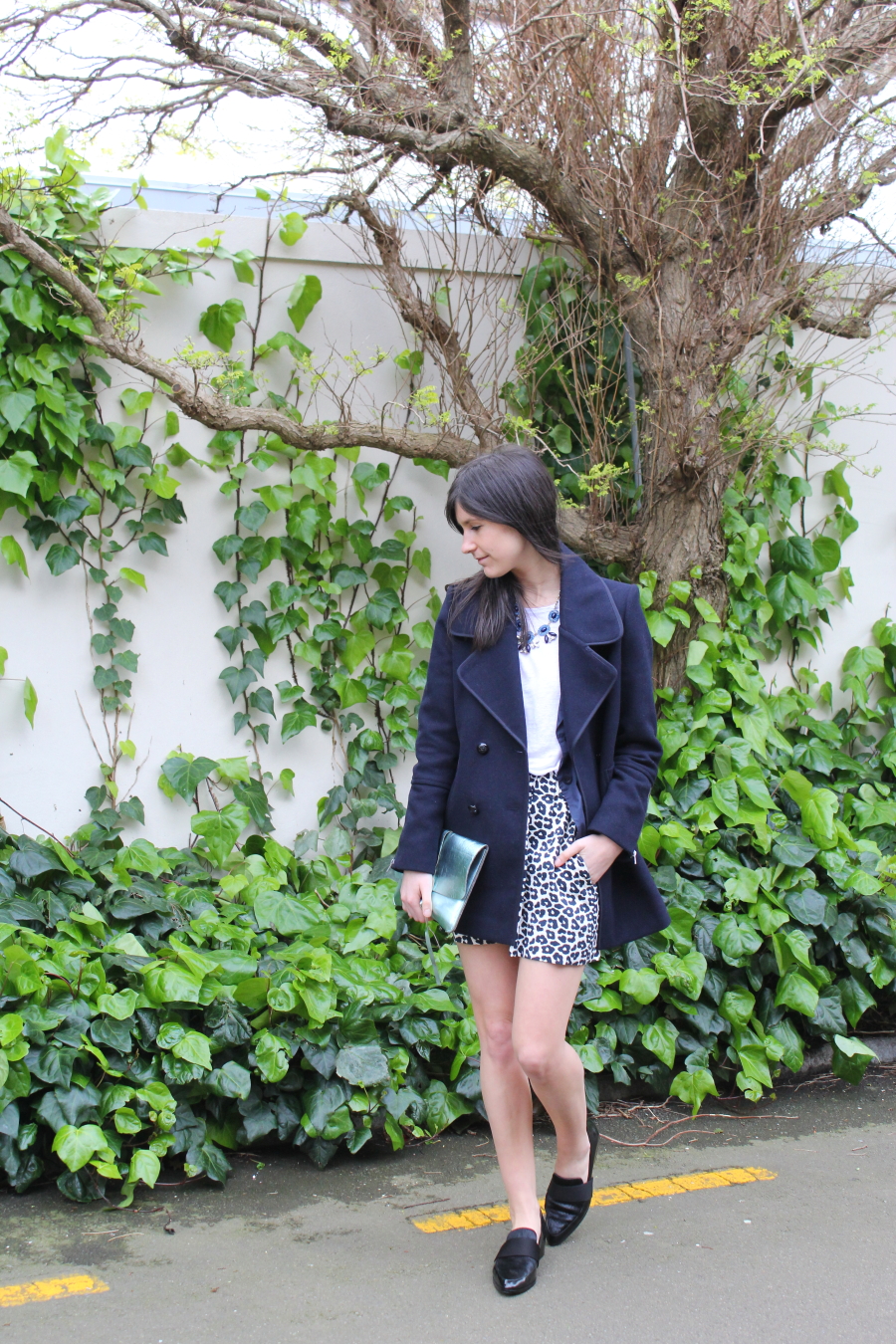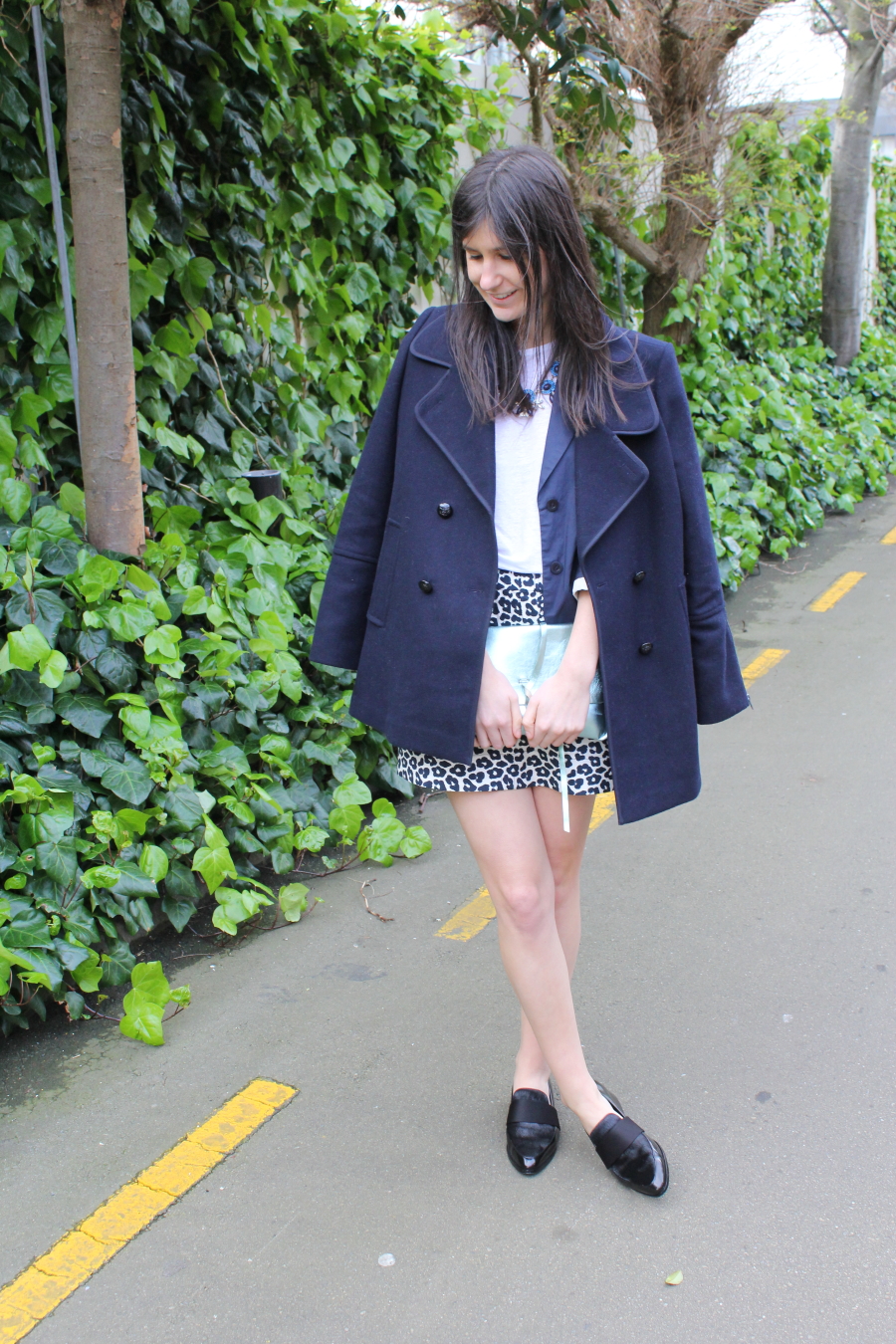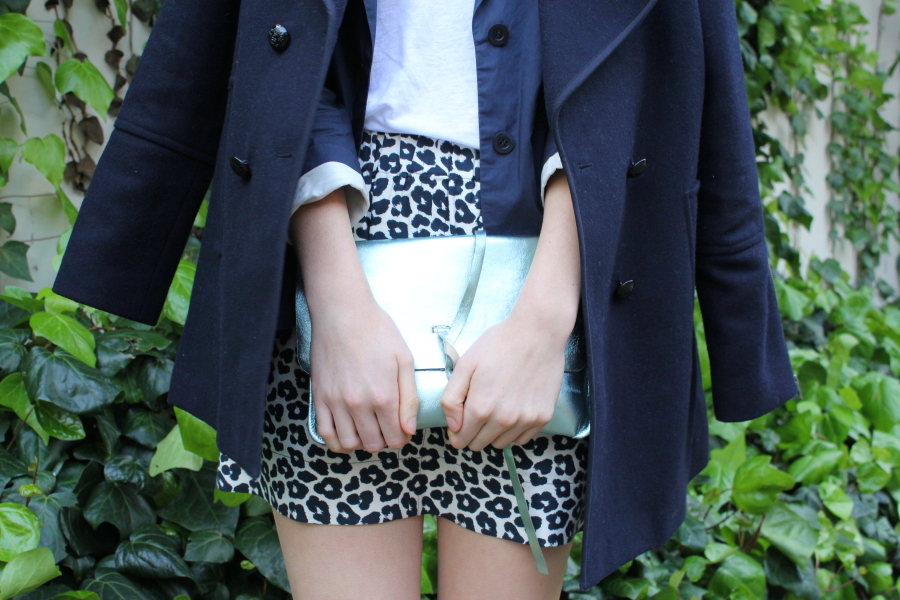 T by Alexander Wang t-shirt, Karen Walker blazer (similar), Gillian Tennant skirt, Topshop pea coat, 3.1 by Phillip Lim quinn loafers, Elisabeth Kwan metallic clutch
One of the beauties of the world wide web, or the internet, is the ability to find almost anything that your heart desires, or, the discovery of something new. For me, this has largely meant the ability to plan an overseas holiday with ease, uncover hidden gems in my city, and come across designers I would have otherwise never had access to.
Currently tugging at my heart strings, is New York based designer, Gillian Tennant. Without a pause, I'd probably list her among one of my favourite designers. Her soft feminine designs with a focus on quality, has proven to be a real draw card for me. When I placed my first order, the last thing I expected was an email letting me know that my piece would be completed within a week; a unique business model that I had yet, or since, come across, and one which I truly admire. An admiration that was reinforced when that order arrived on my doorstep.
Tennant's current collection feels equal parts boheme and that inherently classic style which oft feels difficult to replicate. It encapsulates a summer wardrobe which I can only dream of having, to match a summer spent reading classic novels, while sitting on a verandah near a lake or running stream. While I have little need for more summer clothing, I can't help but scheme as to how I can manage to add each and every piece from Tennant's current collection to my wardrobe. A little excessive, I know, but when you're on to a good thing, it seems like excuse enough. My only regret? Not discovering Gillian Tennant's e-boutique sooner.