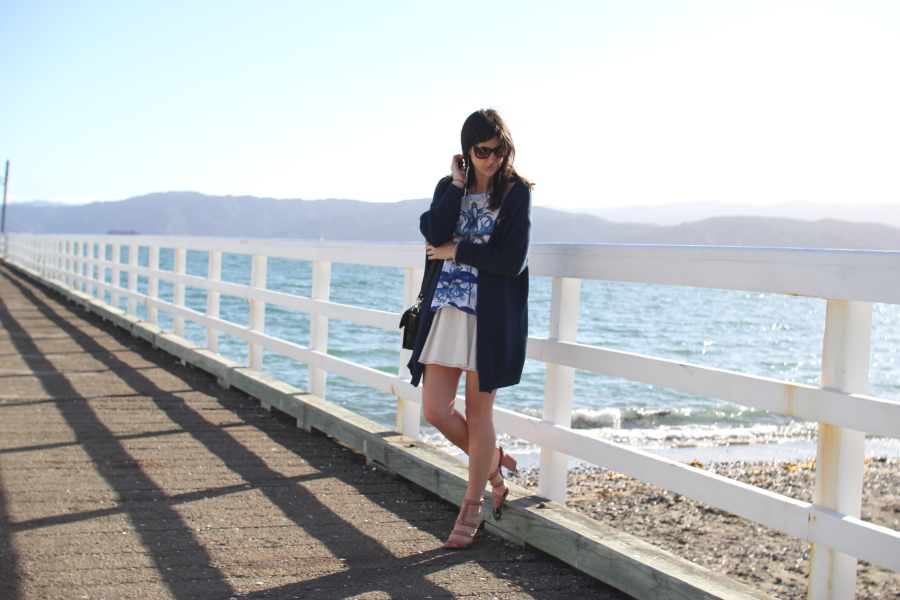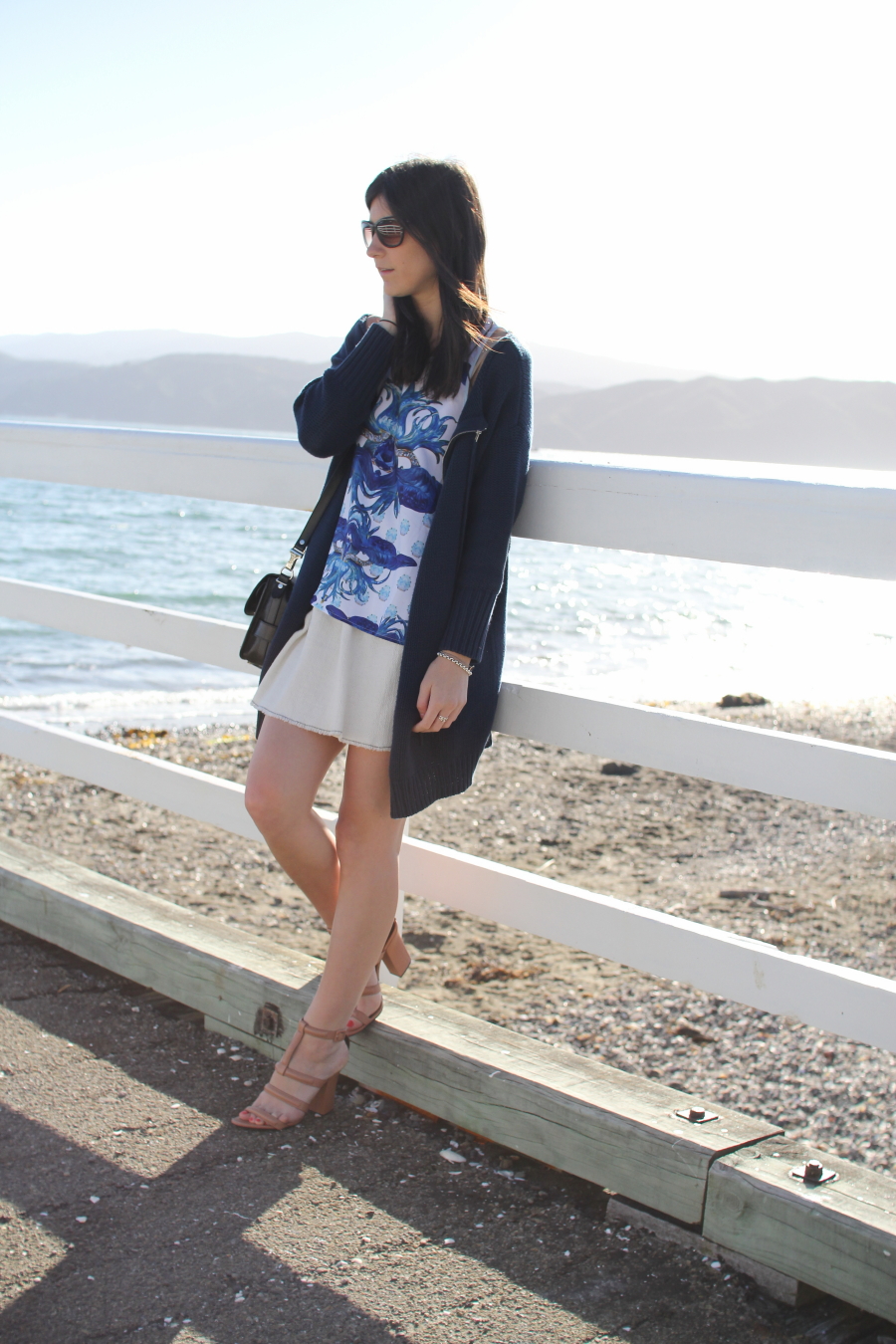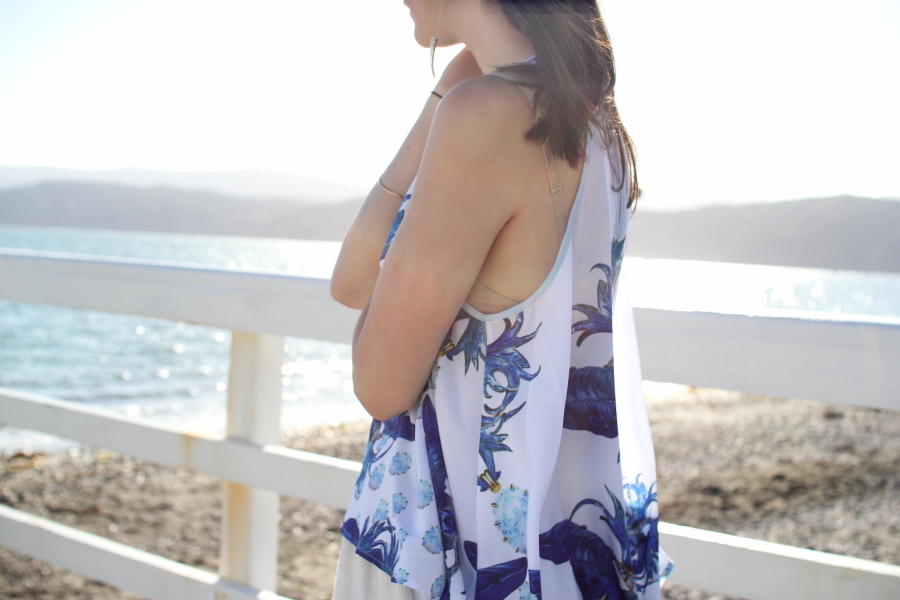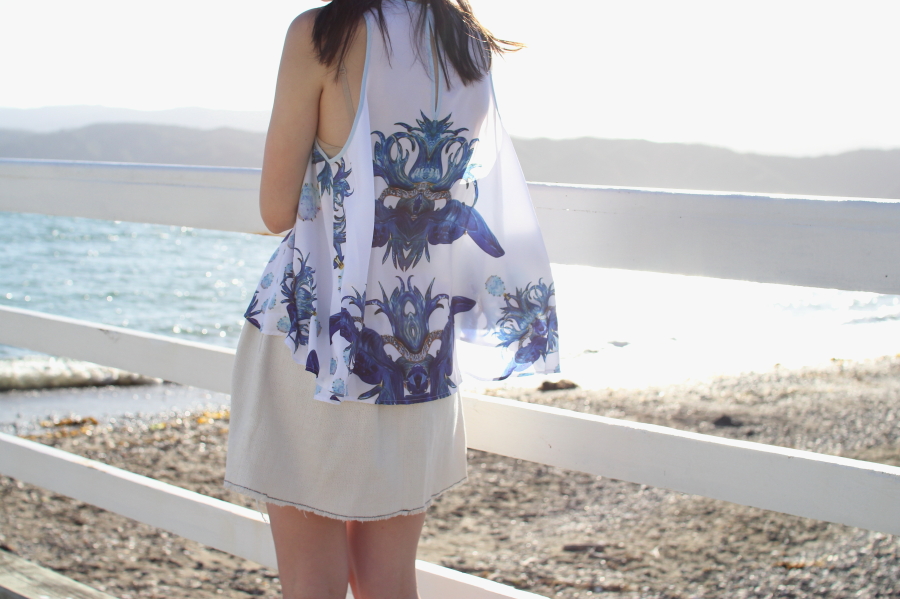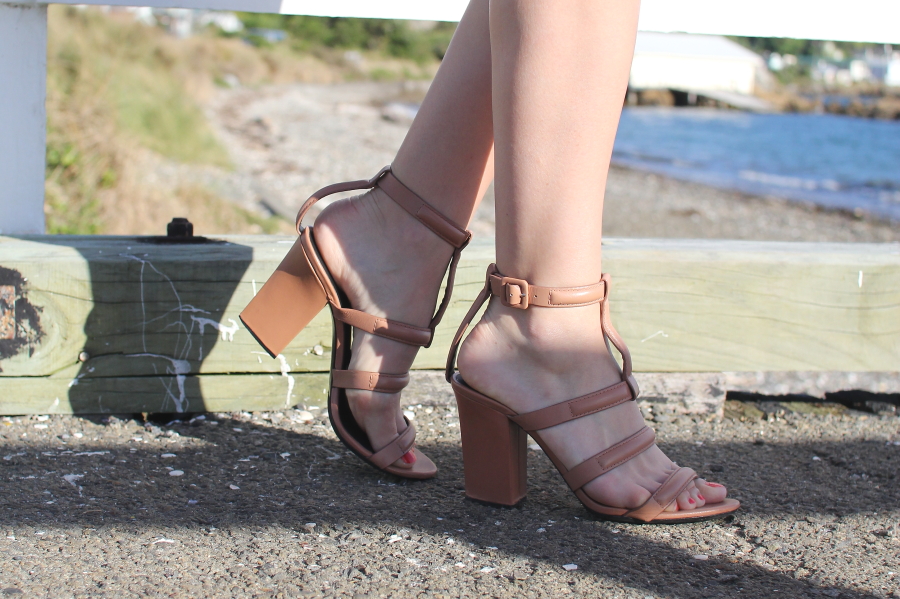 Alice McCall cami (dress available here), girl. by Band of Outsiders skirt, Acne cardigan, Alexander Wang sandals, Karen Walker sunglasses, Proenza Schouler PS11 satchel, Karen Walker ring
This year, I chose not to make any resolutions. After failing miserably at my one and only goal of 2013, I felt that beginning 2014 with an open heart, an open mind, and enthusiasm for what the year may bring had far more value.
With huge life changes a mere five weeks away, I've been trying to take in as much as the city as I possibly can, starting by taking advantage of the beautiful views every morning as I scale the hills near my home. While I'd usually use this as an excuse to ramp up running schedule, I've come to realise that this eagerness to push myself is what has led to compounding injuries over the past few years. For once, I'm finally starting to see the benefits of slowing down and taking time to smell the roses, so to speak.
Get the look: