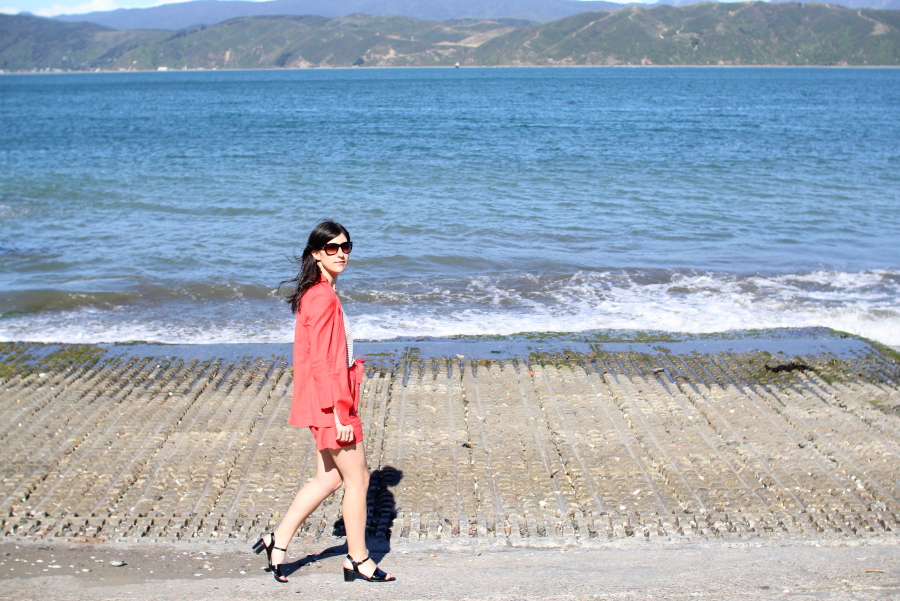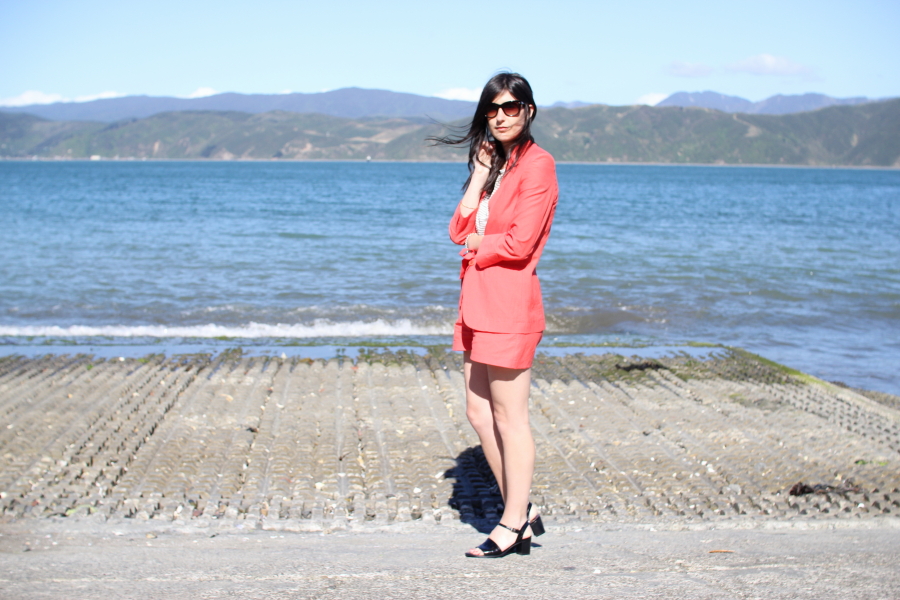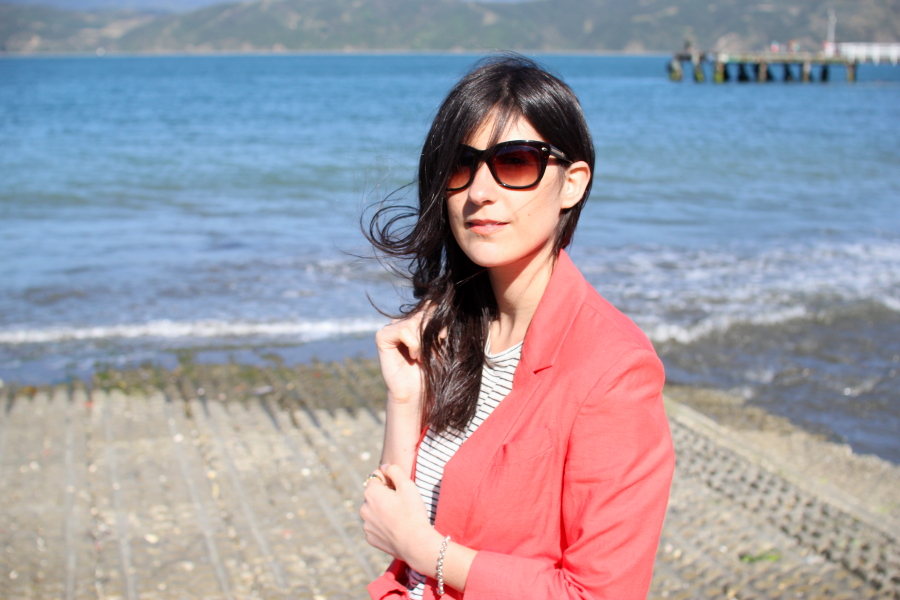 Karen Walker shorts and blazer, T by Alexander Wang t-shirt, Opening Ceremony sandals, Karen Walker sunglasses
After almost two weeks of lazing about in the sun when I was able, and getting lost within a book when it drizzled down with rain, I'm back at work gazing longingly at clear blue skies from my window. But I can't complain, not really, as it's those sweet few days as the workplace dozily wakes up from its slumber; when there's a soft silence accompanied by the gentle hum of the air conditioning. The few people who have made it into work, albeit at a relaxed pace, are still glowing with a post-Christmas buzz as the new year slowly kicks into gear.
Having almost exclusively worn black and white for the better part of the last two months, I'm predicting that I'll be reaching for this short suit more than ever now that the weather has well and truly warmed up. The succulent tangerine hue may be an unusual choice, considering my overzealous appreciation for neutrals, but after feeling like my wardrobe has been stuck in a bit of a rut, it has proven to be the perfect antidote.
PS. I popped into Glassons today and spotted this sweet organza mini dress, a little reminiscent of Lover except at a fraction of the price…
PPS. A new year means another wardrobe detox. After spending a good few hours combing my wardrobe, taking photos, writing descriptions and measuring garments, I've added a range of things to the blog shop and reduced the prices of existing pieces.
Get the look: