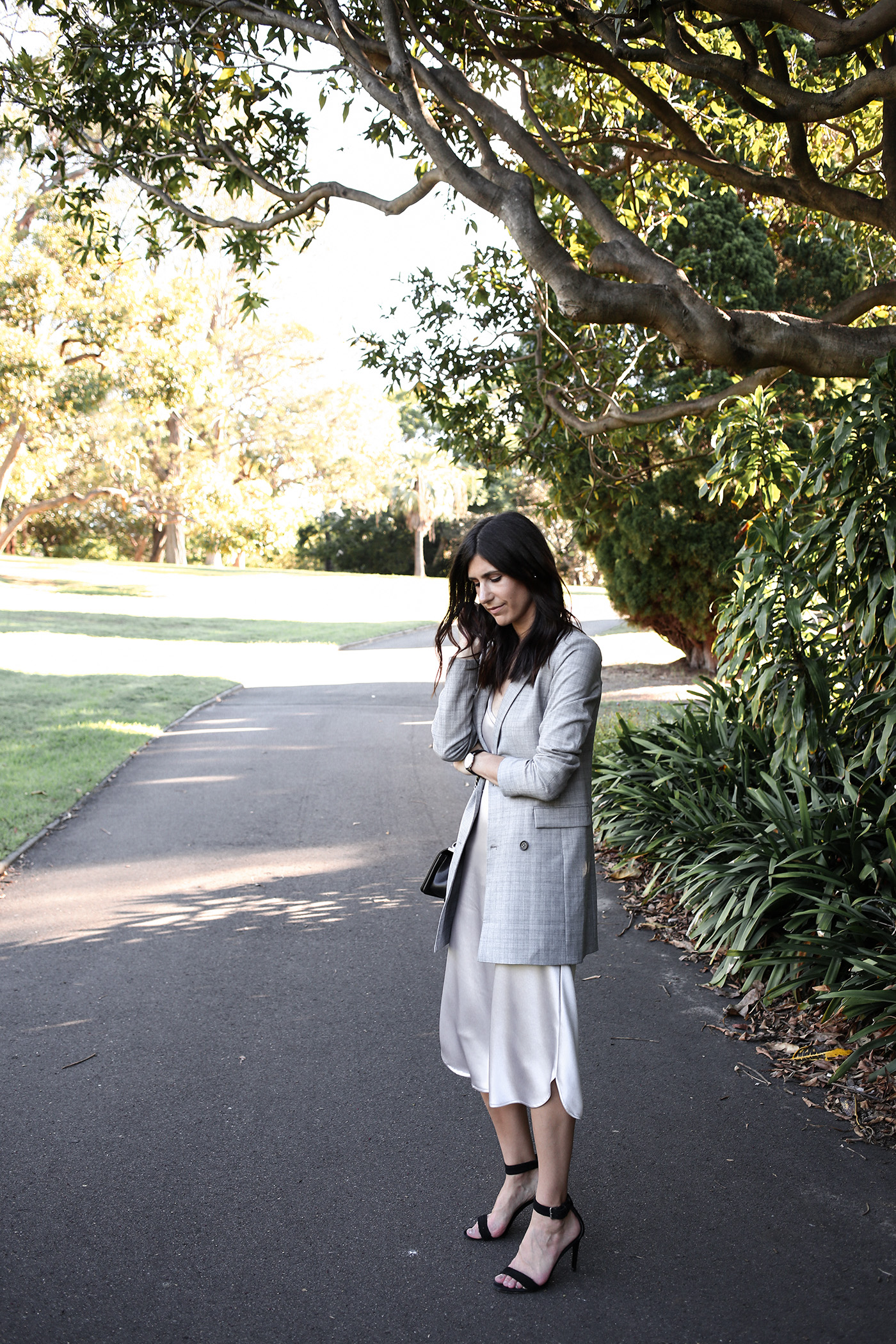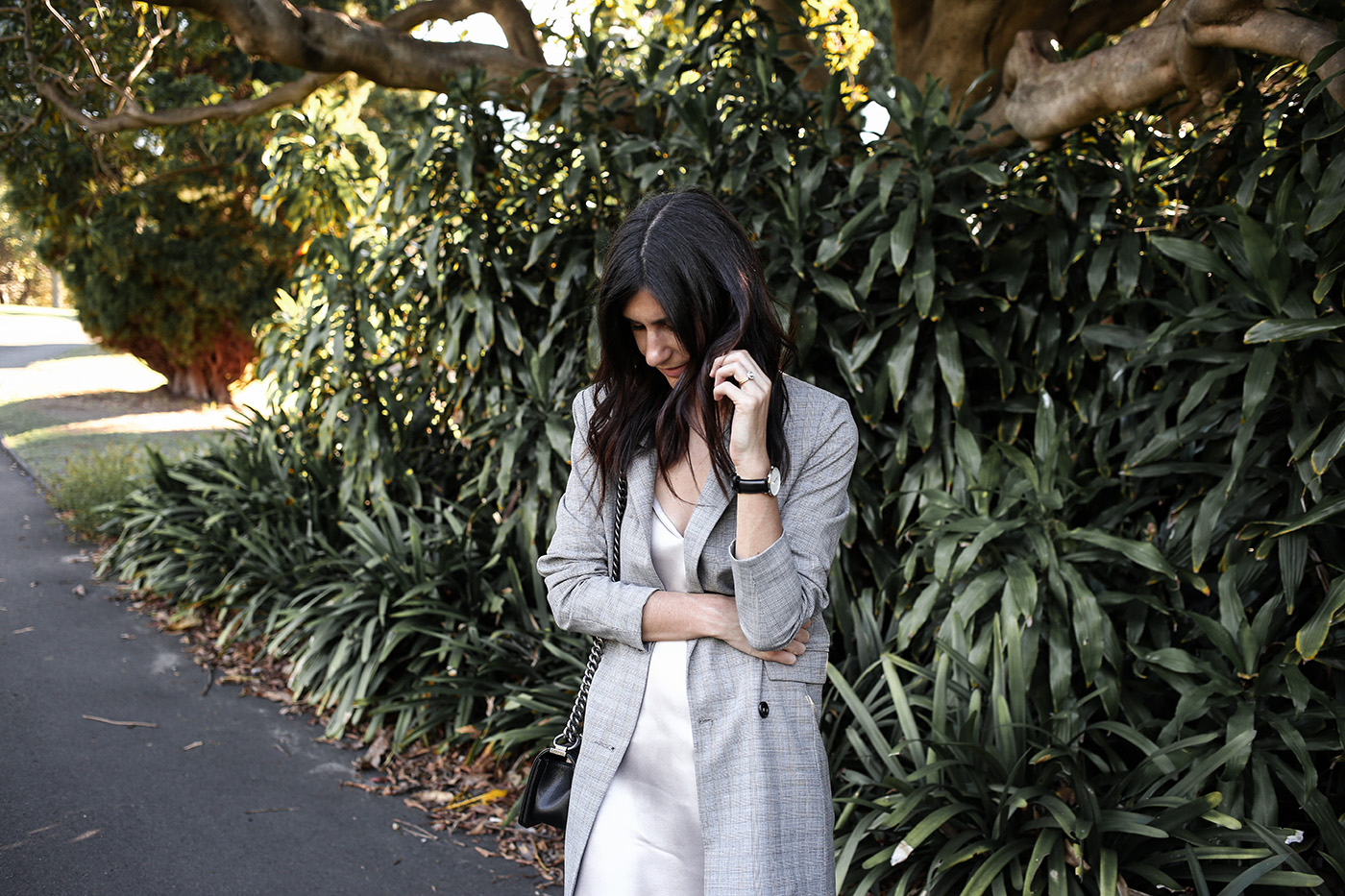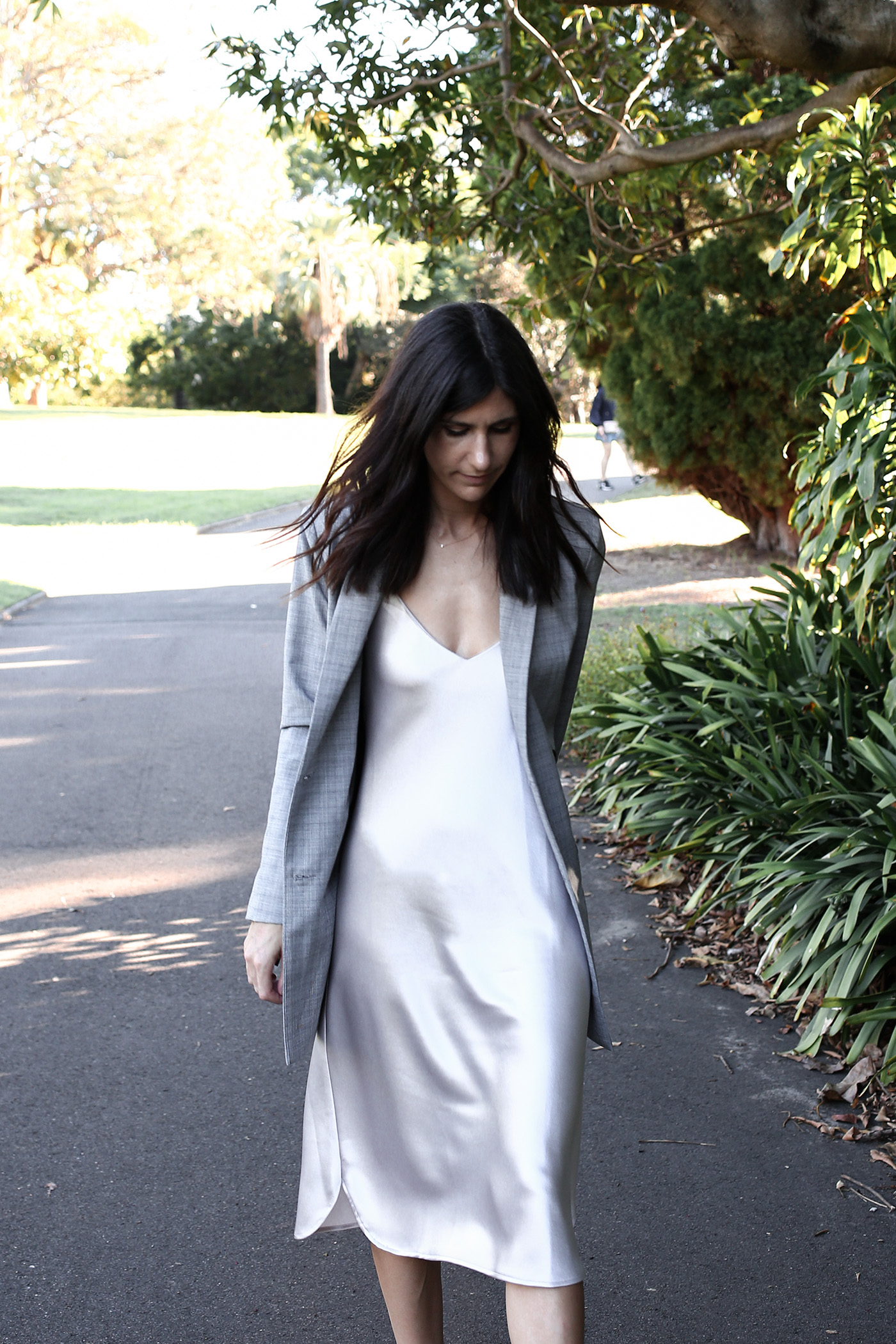 I've talked a little bit about what to wear to a wedding in the past both here and here, but as my style has evolved over the last year or so, I wanted to throw another option into the mix: a slinky slip dress.
Wearing Storm silk dress*, Storm check blazer* (also love this option), Maje strappy sandals (similar here), Chanel boy bag (also here), Double pearl earrings, Daniel Wellington watch
The one that I'm wearing above is from Storm, which is cut on the bias and a flattering midi length. It's a fairly recent addition to my wardrobe, and the type of piece that serves as a blank canvas – no matter the occasion. I wore it last night paired with a check blazer (also from Storm – I highly recommend checking this one out!) and some strappy sandals, to celebrate the wedding of two of our dear friends down on the lawn overlooking the Sydney Opera House.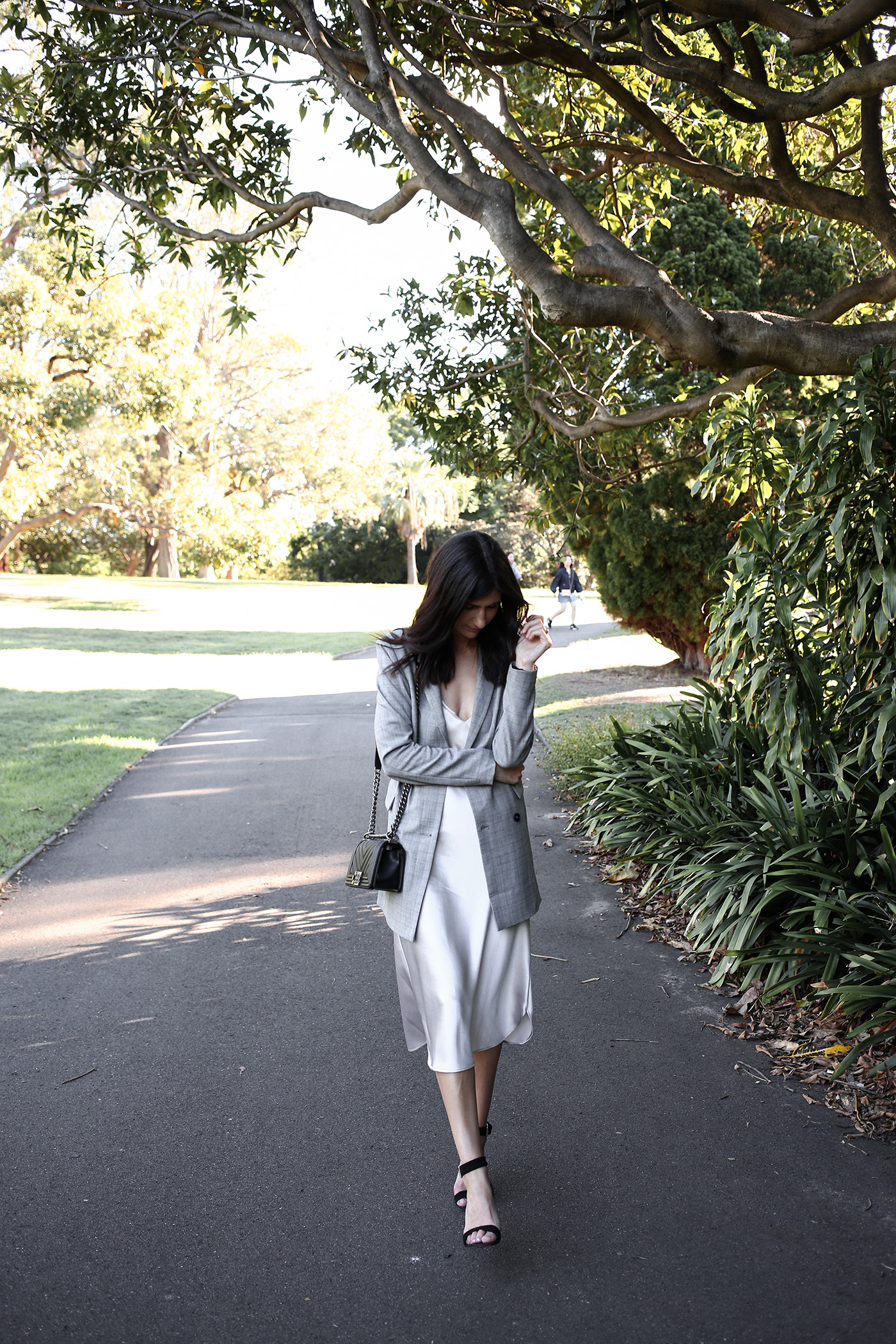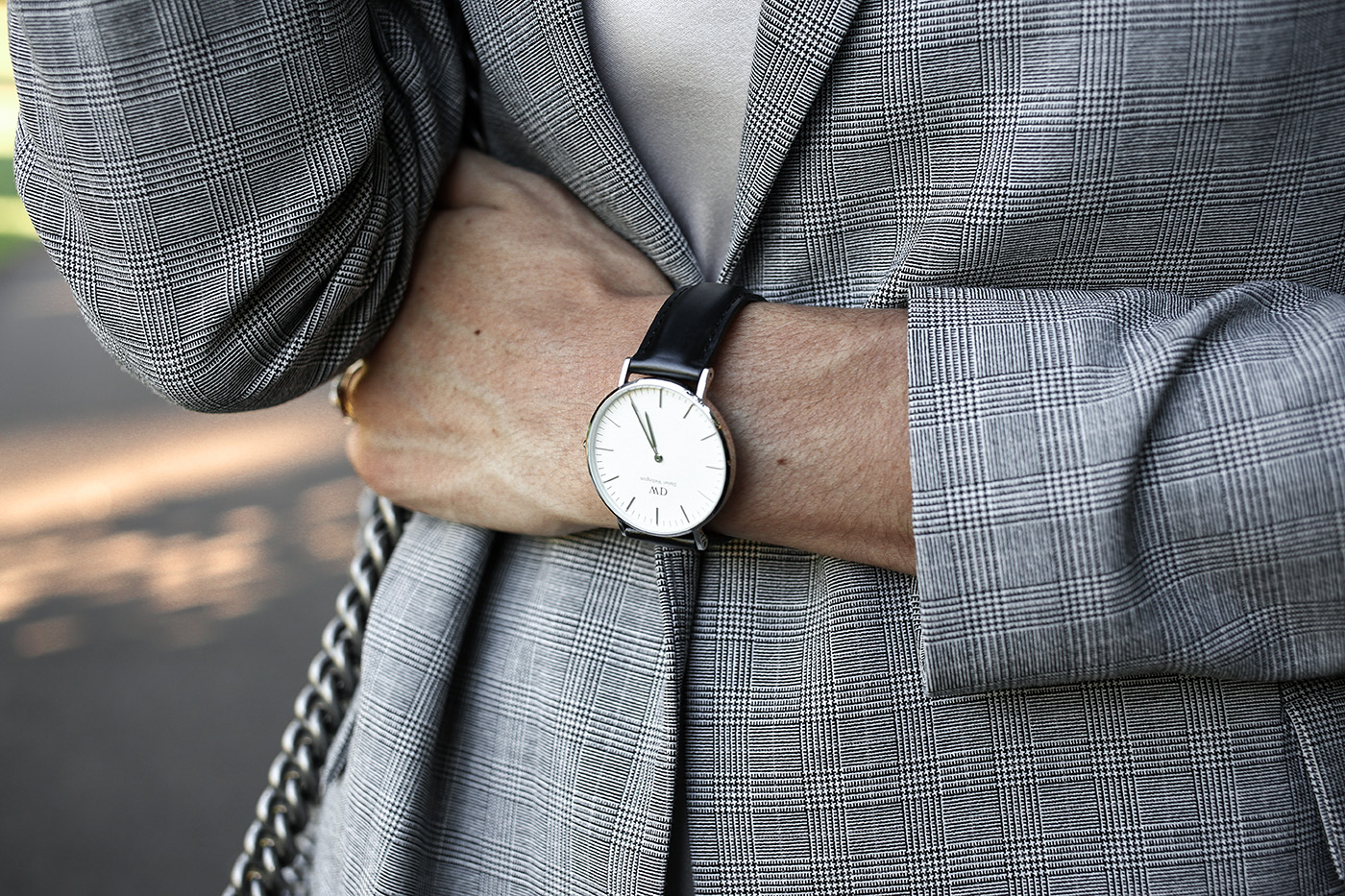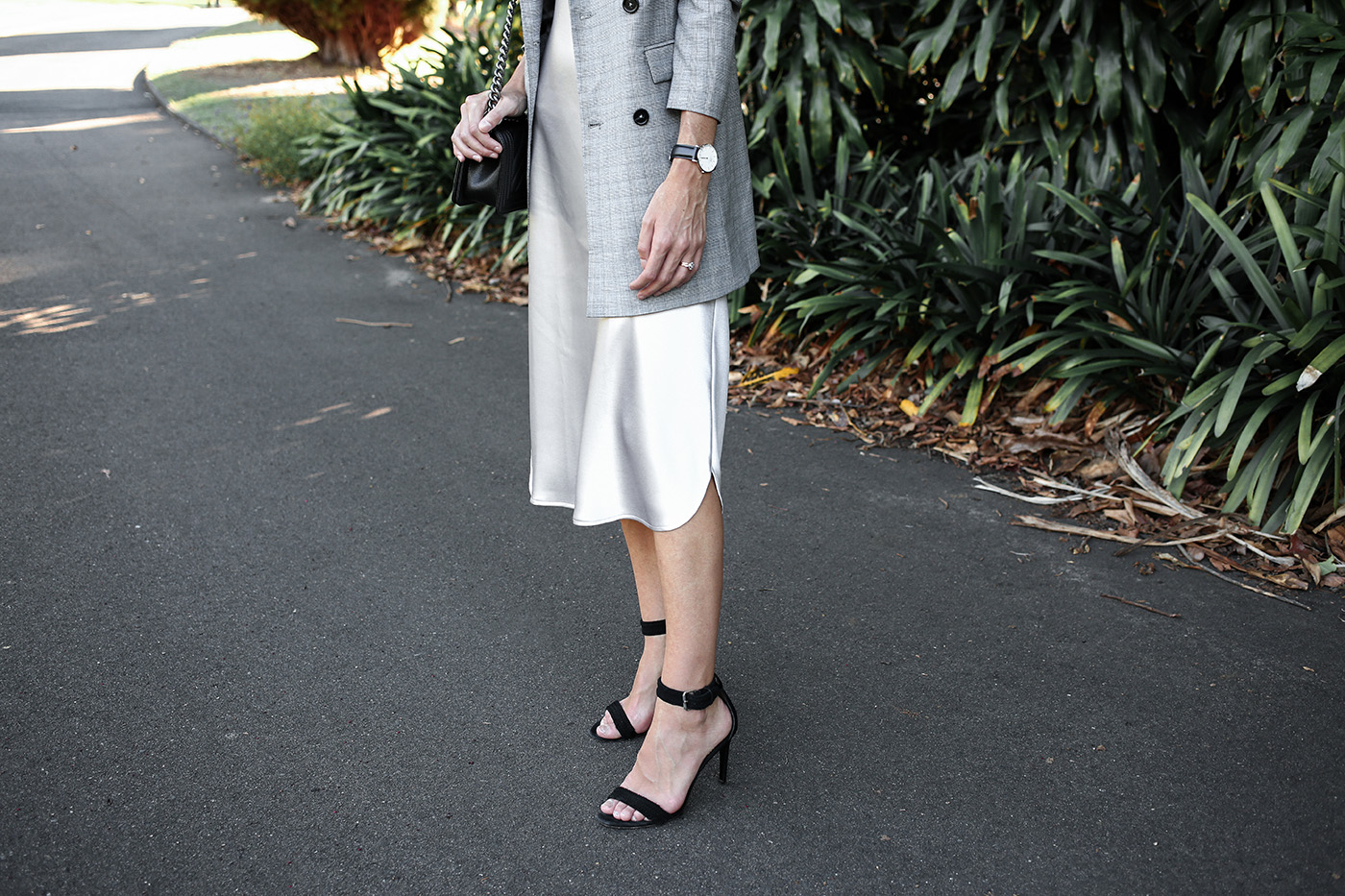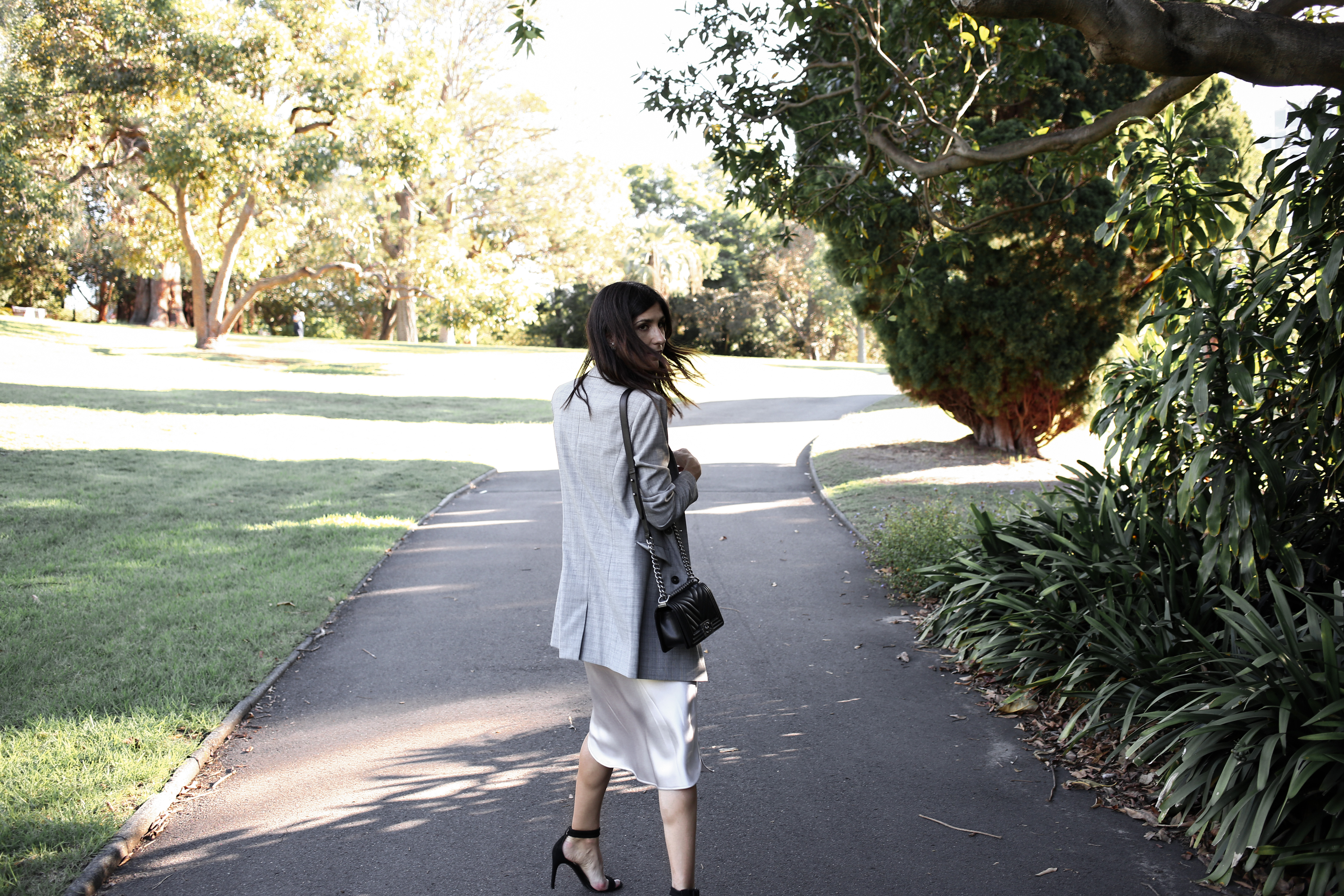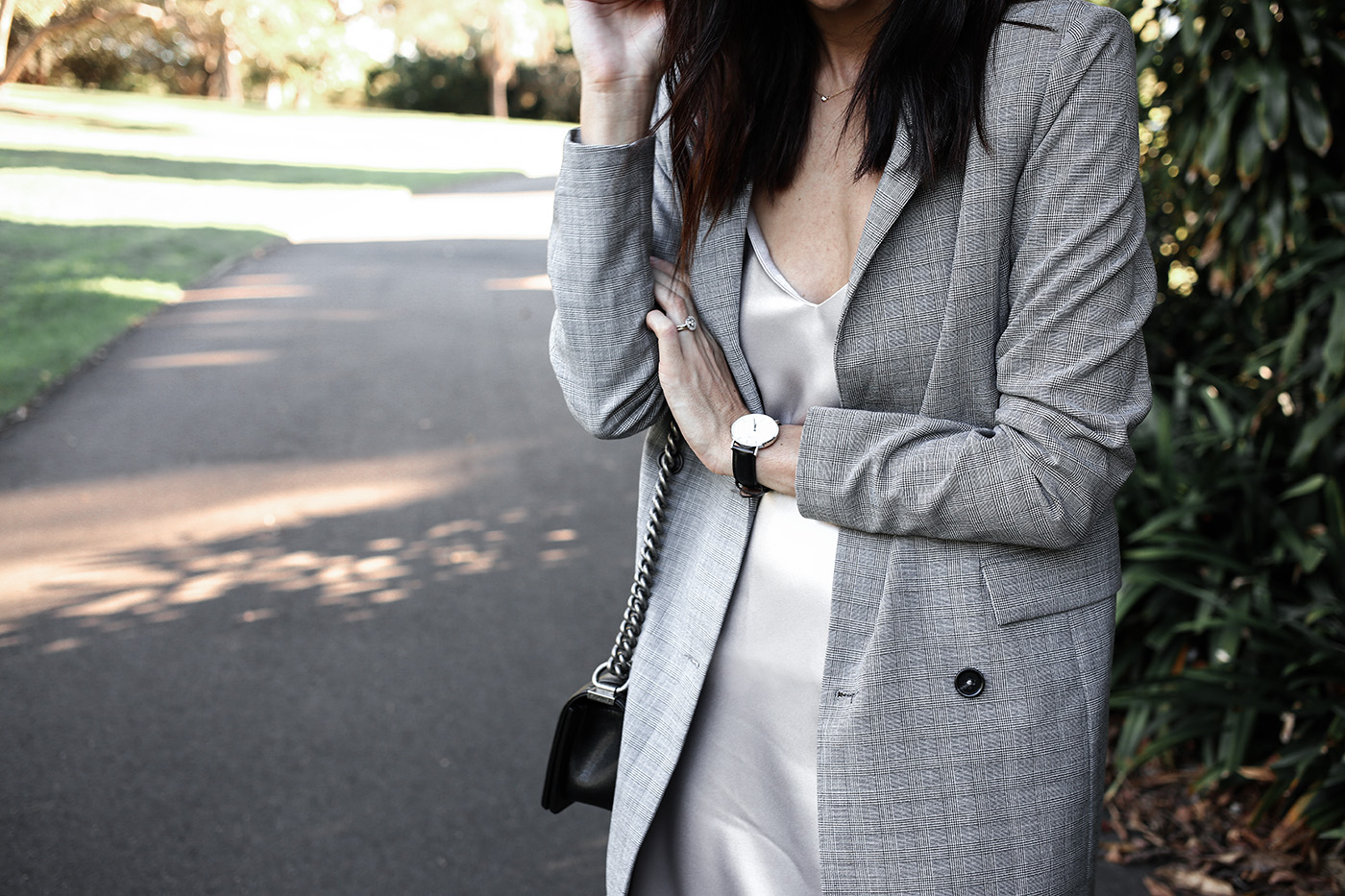 Aside from the fact that this dress literally looks like liquid metal, it's the versatility that's really drawn me to this piece. I love fashion but I make a pretty big effort to keep my wardrobe pared back and my outfits simple, so any new addition has to really earn its keep. It's all about getting that cost per wear down. This dress is gorgeous paired with a blazer and sandals as above, but it also looks just as chic with a blush pink leather clutch and some pale grey marbled pumps, not to mention the endless styling opportunities for day-to-day wear (personally, I'll be throwing a chunky knit over top and wearing it with boots). I'm not sure about you, but when thinking about what to wear to a wedding, a little slip dress is definitely a no brainer.
Shop the look below: