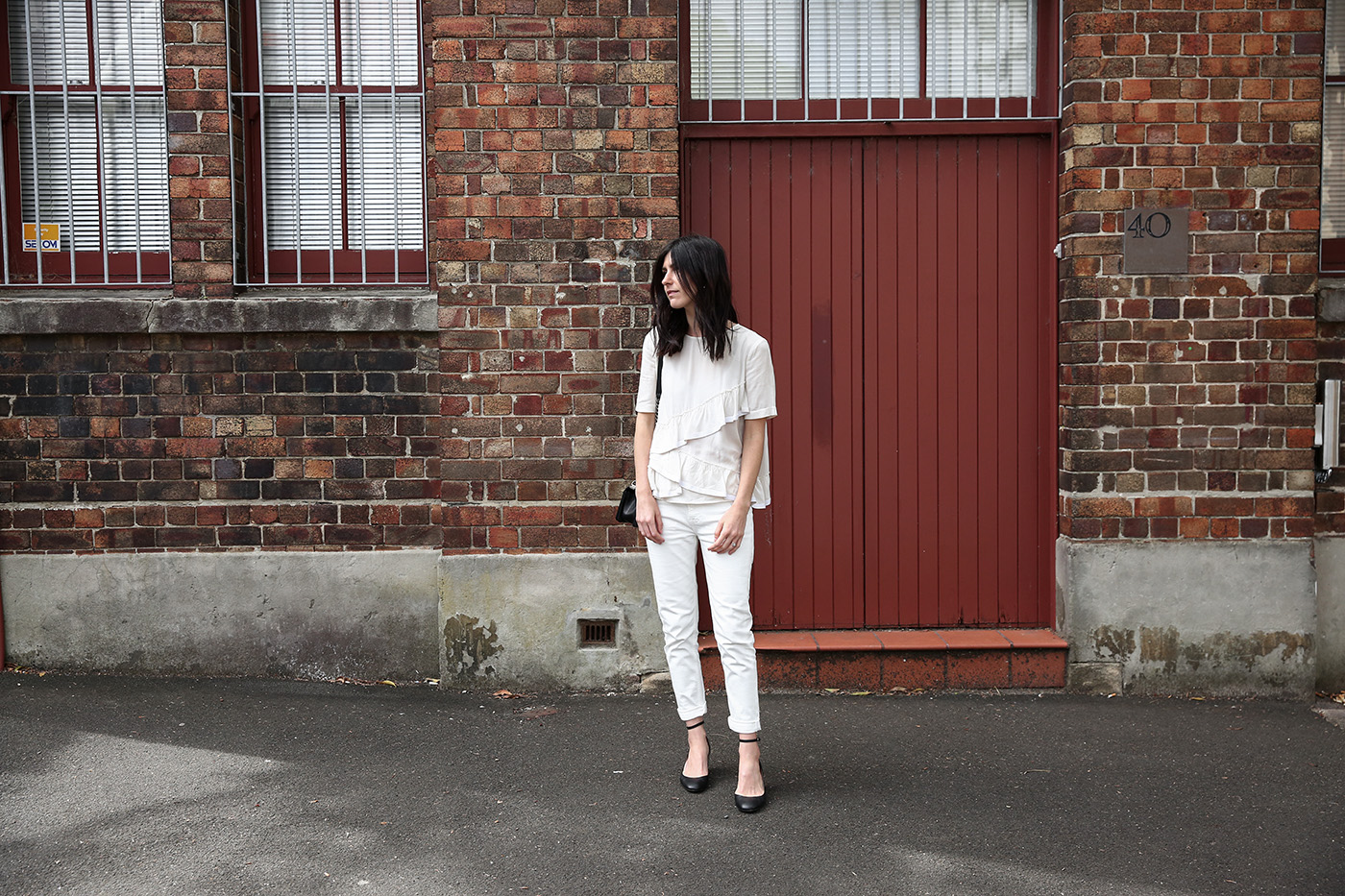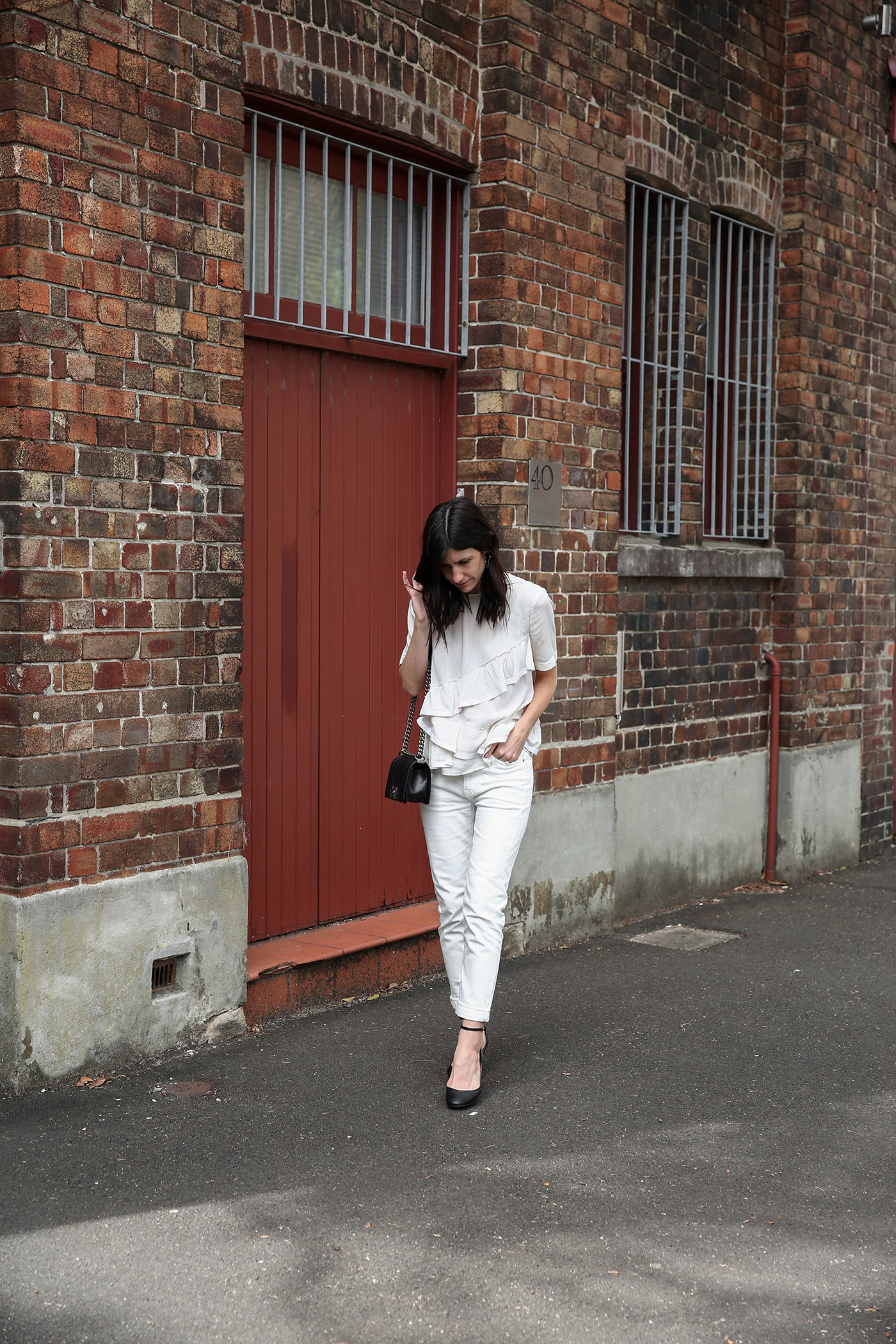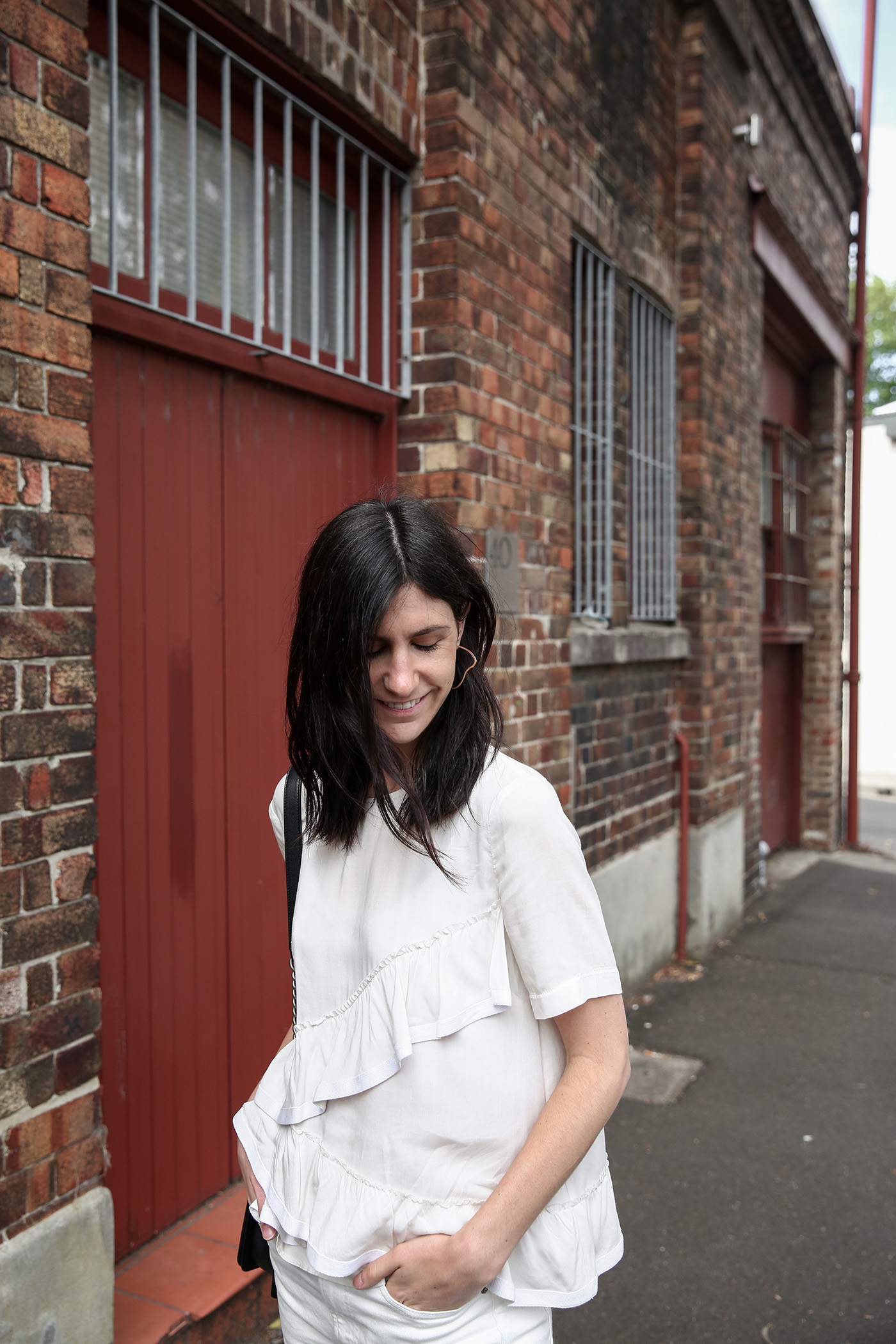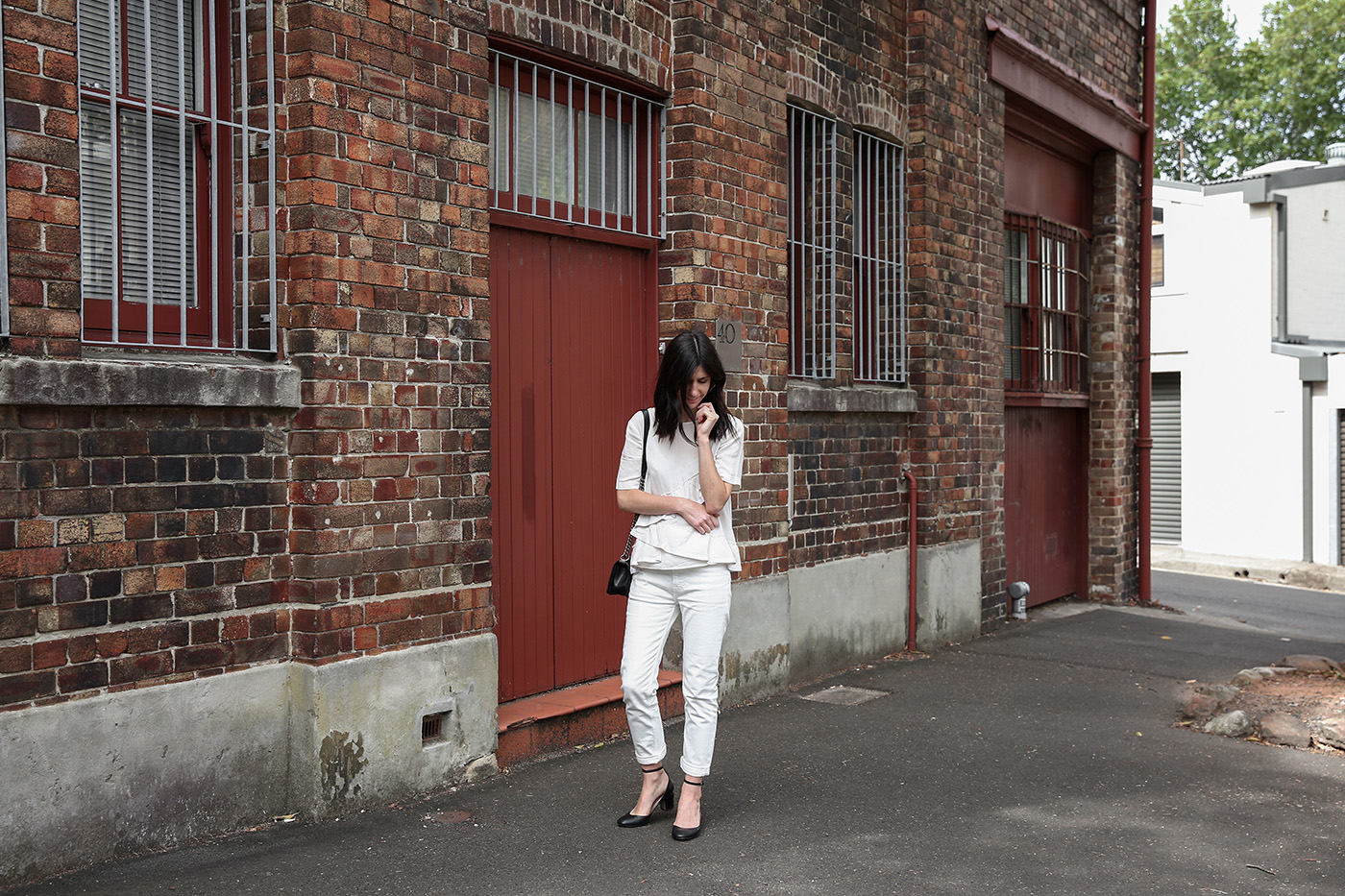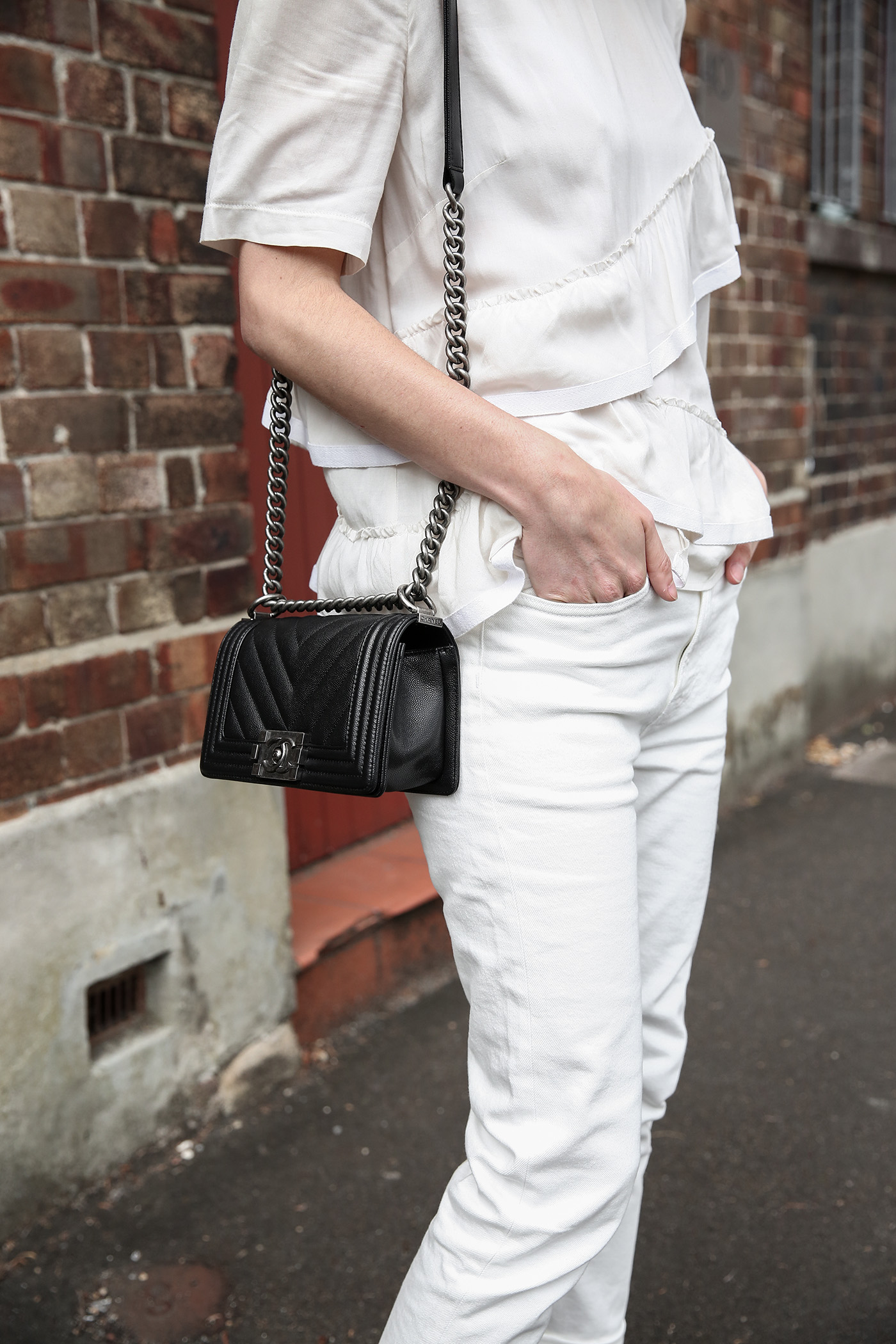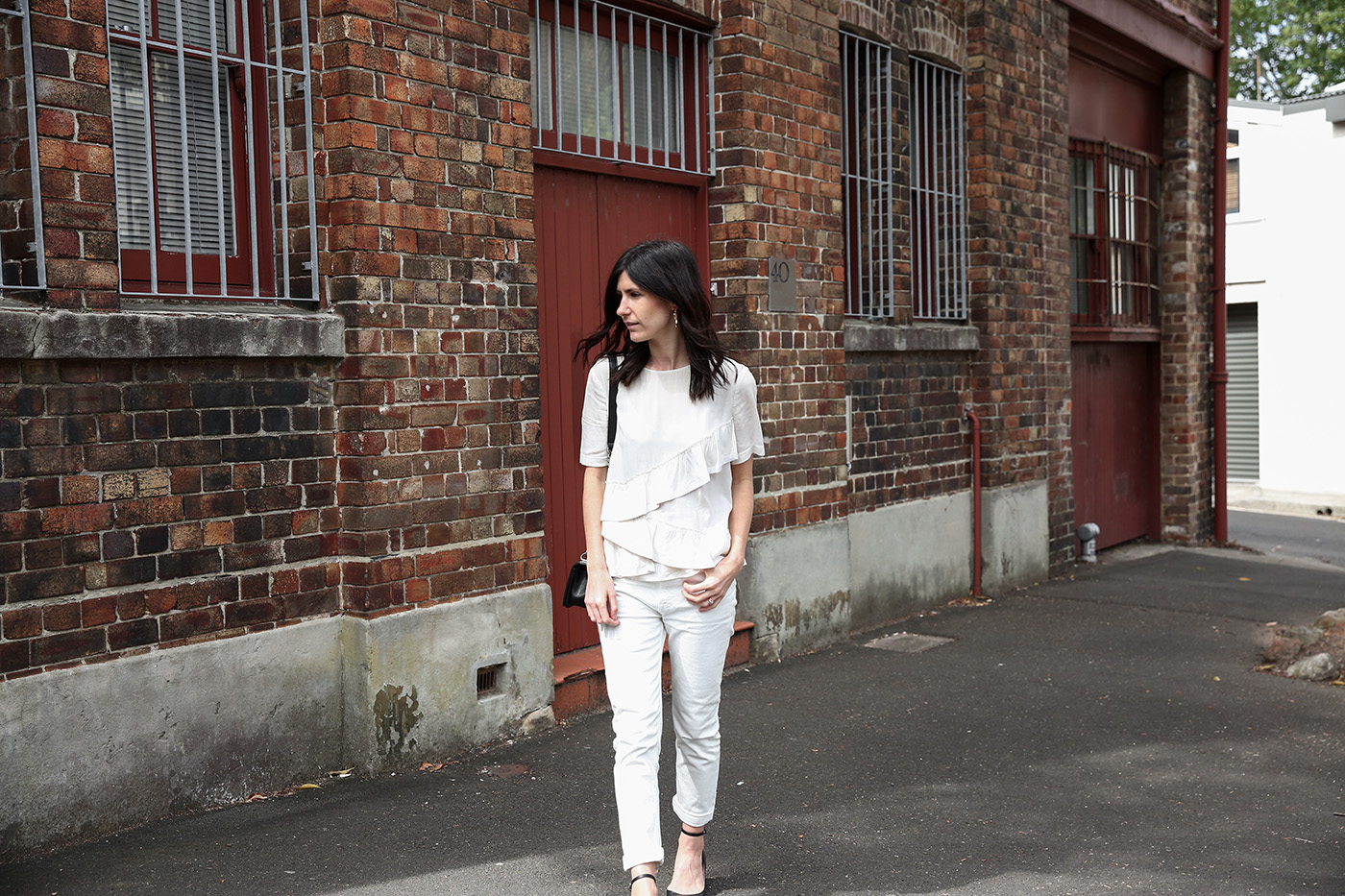 Karen Walker frill top (old but similar here), Everlane modern boyfriend jeans (also here), Valentino tango pumps (also here), Chanel boy bag (affordable version here), RUBY earrings (I also love these)
We're about mid-way through spring now, and I'm still getting a chance to flex those denim-wearing muscles, thanks to some pretty mild weather this weekend. So, I took the opportunity throw on the modern boyfriend jeans from Everlane, which I've been dying to road test since sharing my thoughts on their skinny jean earlier this week.
I'm not sure if it comes down to the wash you opt for, but the denim of the boyfriend jeans is soft and has a good amount of stretch to it, and also fits very differently too. Again, I opted for the size 25, though there's some give at the waist, so if you are after a closer fit, definite go down a size. For me, I love my boyfriend jeans to be slightly loose throughout the leg, and have a decent enough length that I can roll them up (twice) at the ankle. For me, this is the most flattering fit – and the ankle cuff is a must have – as it helps to create some much needed shape and expose the narrowest part of the leg. Let's just say, these are a huge winner for me, and it's likely that this won't be the last time you see me wearing them.
Perhaps the one thing I do find tricky about boyfriend denim, is styling, so I figured I would keep things pretty simple with a minimal colour palette, and some of my favourite accessories. For a casual lunch and a few drinks at the pub, I opted for this frill tee from Karen Walker, which I've had in my wardrobe for a good few years now. This is a staple piece in my wardrobe, as I love the dressed up take on the humble basic t-shirt. For shoes, I went for my Valentino tango pumps; I haven't worn these much since the day heels from Everlane entered my life, but these have little details to them that I absolutely adore, from the slightly rounded almond toe, to the little panel that extends up the back of the leg. Finally, after investing in a Chanel boy bag a few months back, I've been making a real effort to start getting the cost-per-wear down, so it's been my go-to bag for the weekend as it's a little too small to fit all my office essentials. I love a good monochromatic look, and this fits the bill, while stepping *slightly* out of my usual creature comforts of an all black outfit.