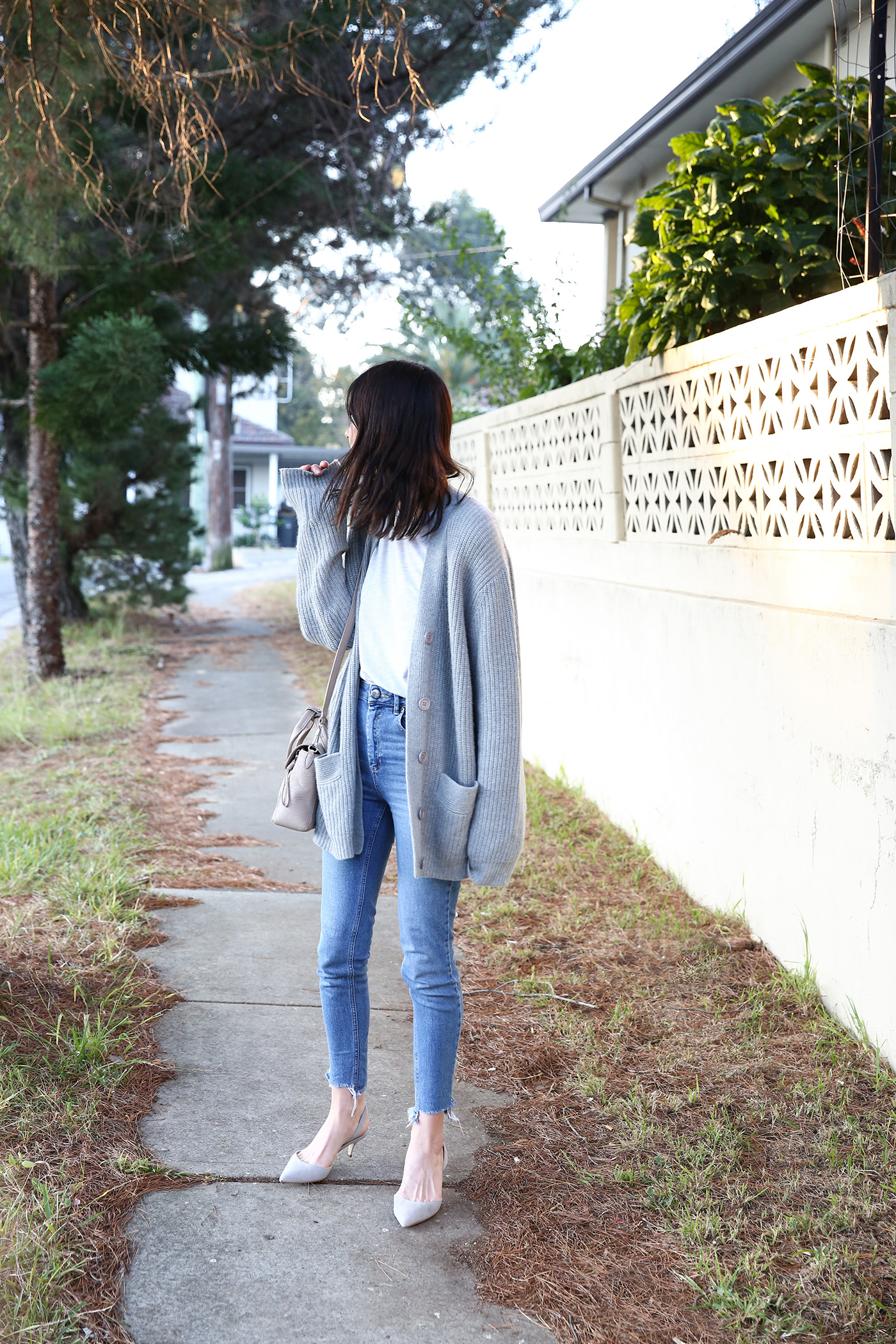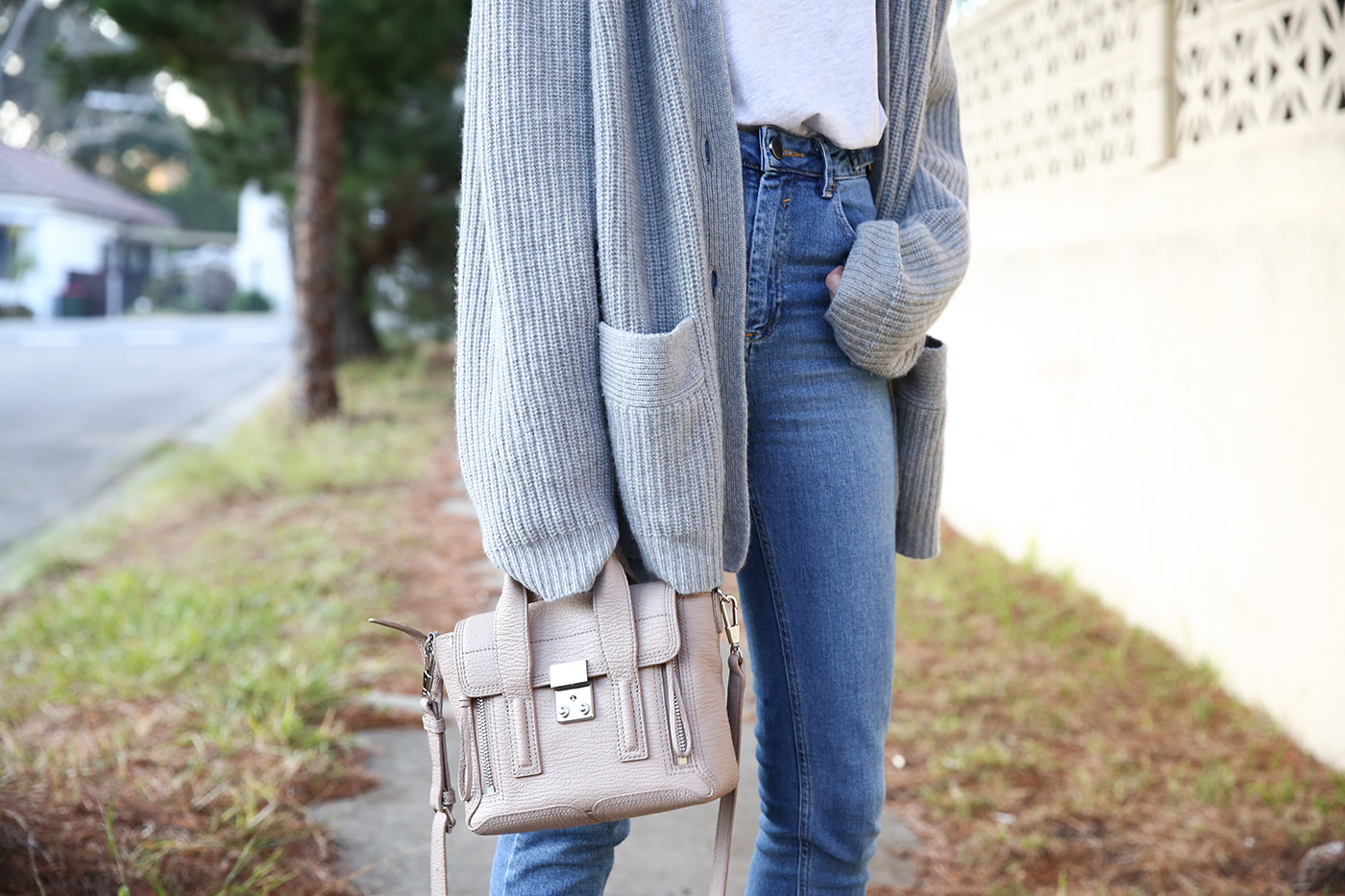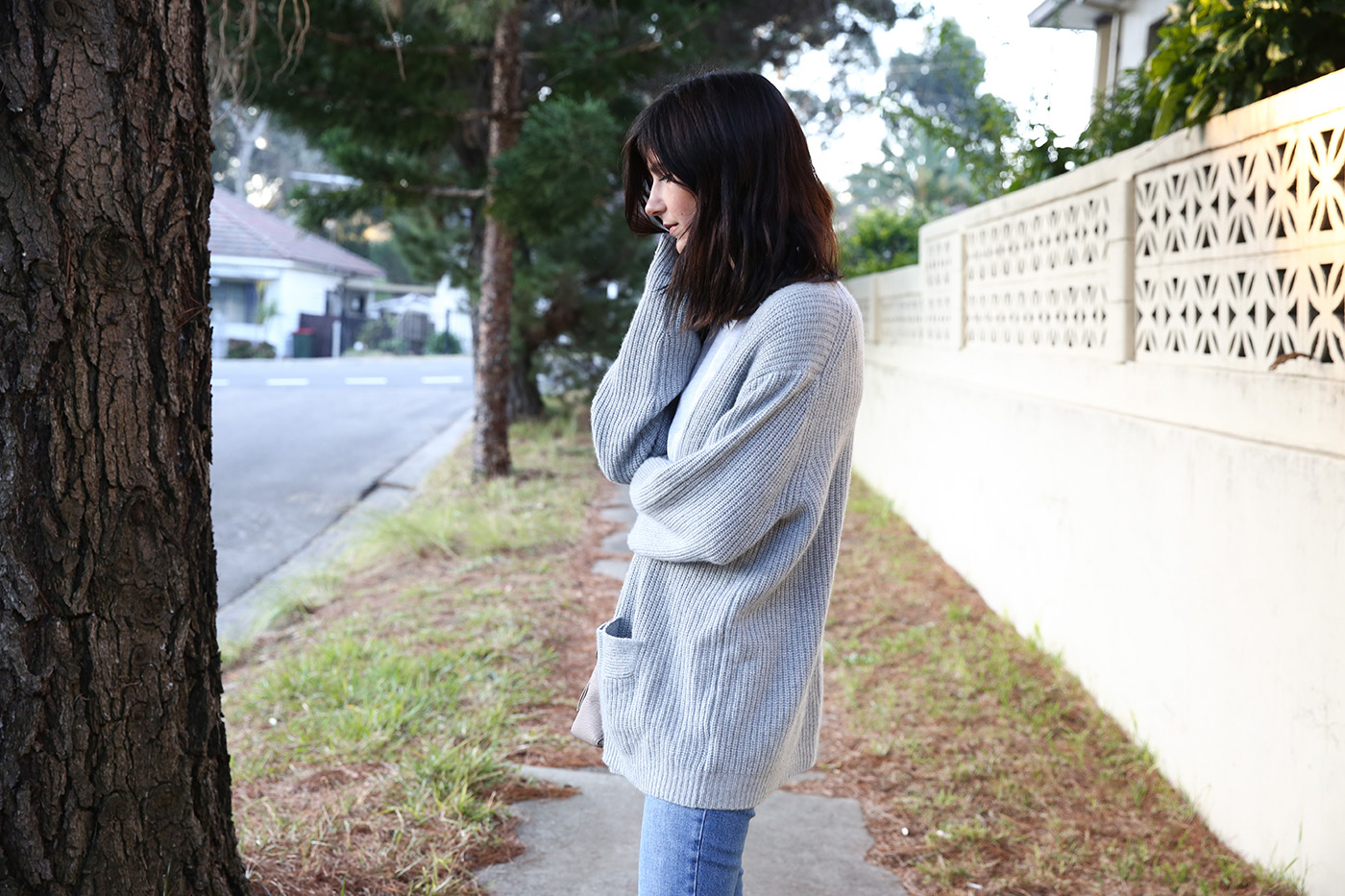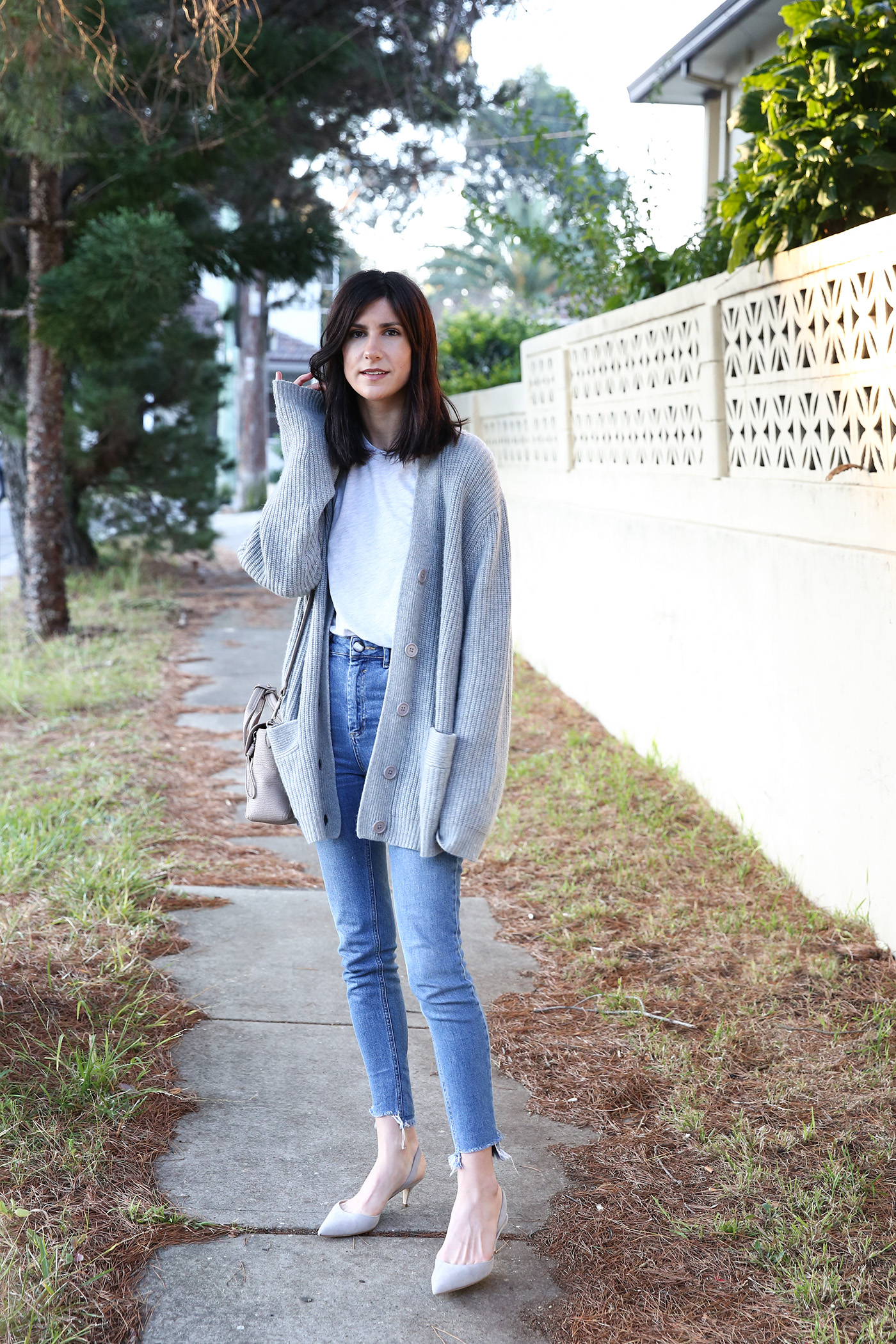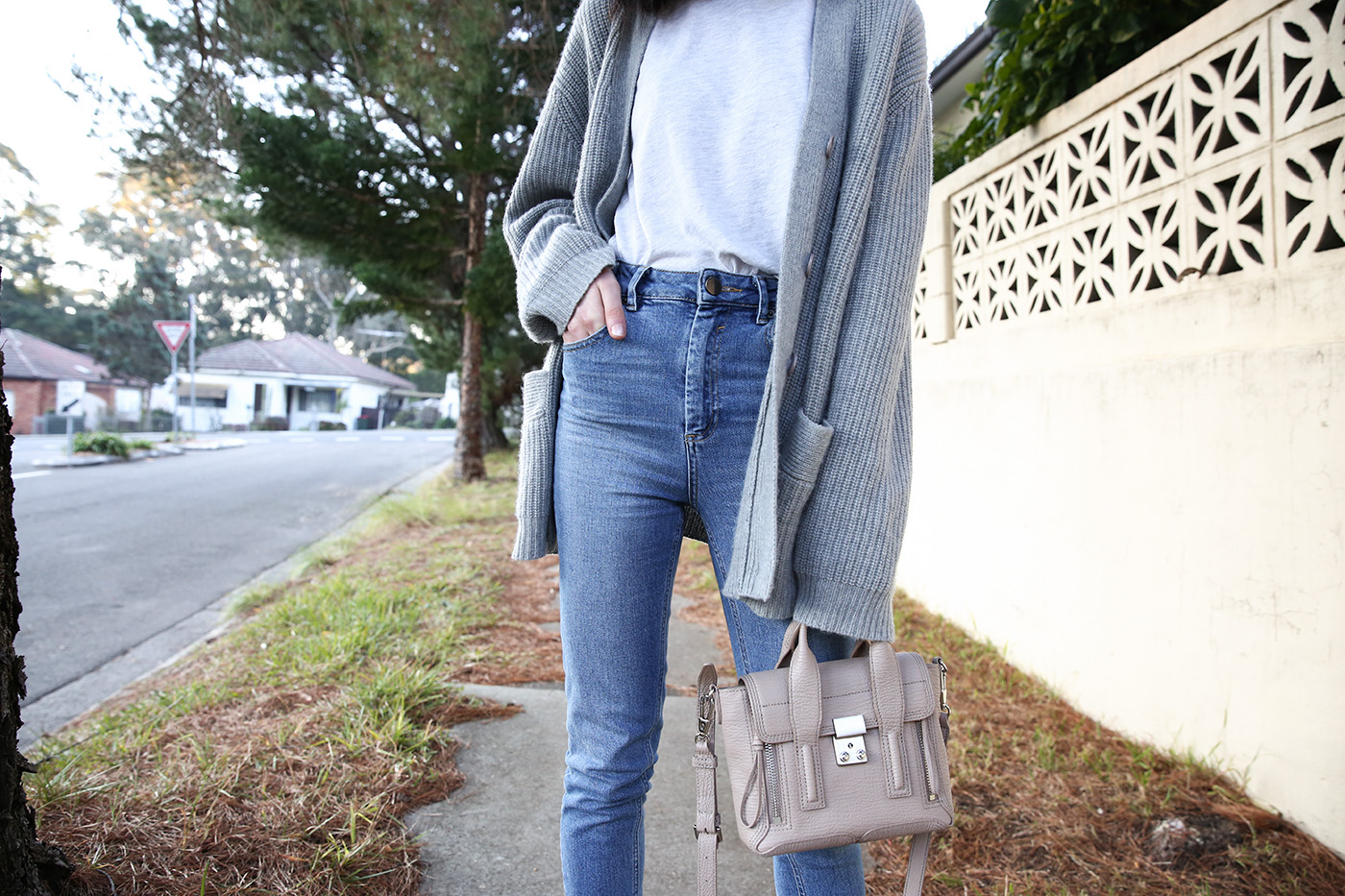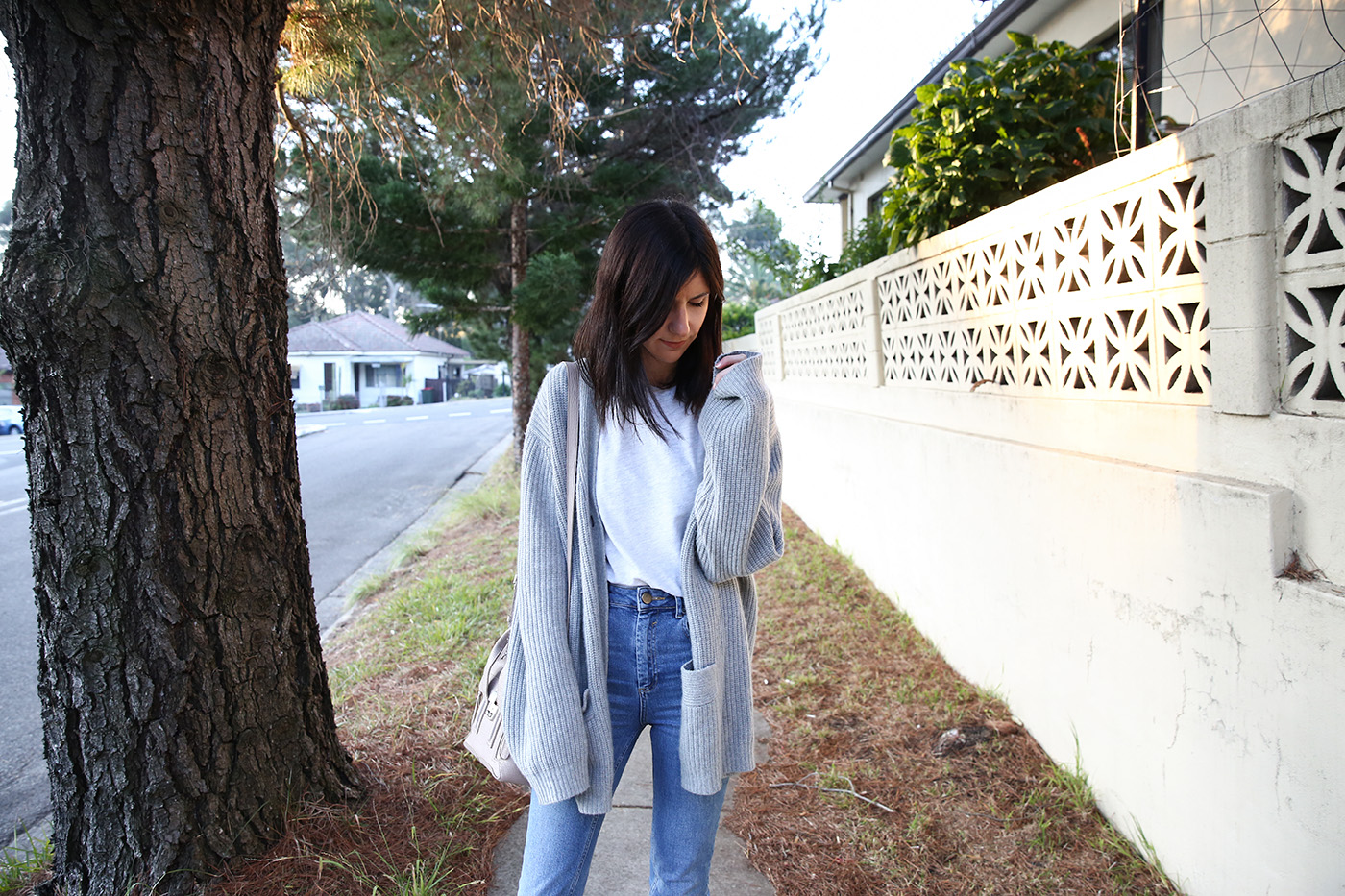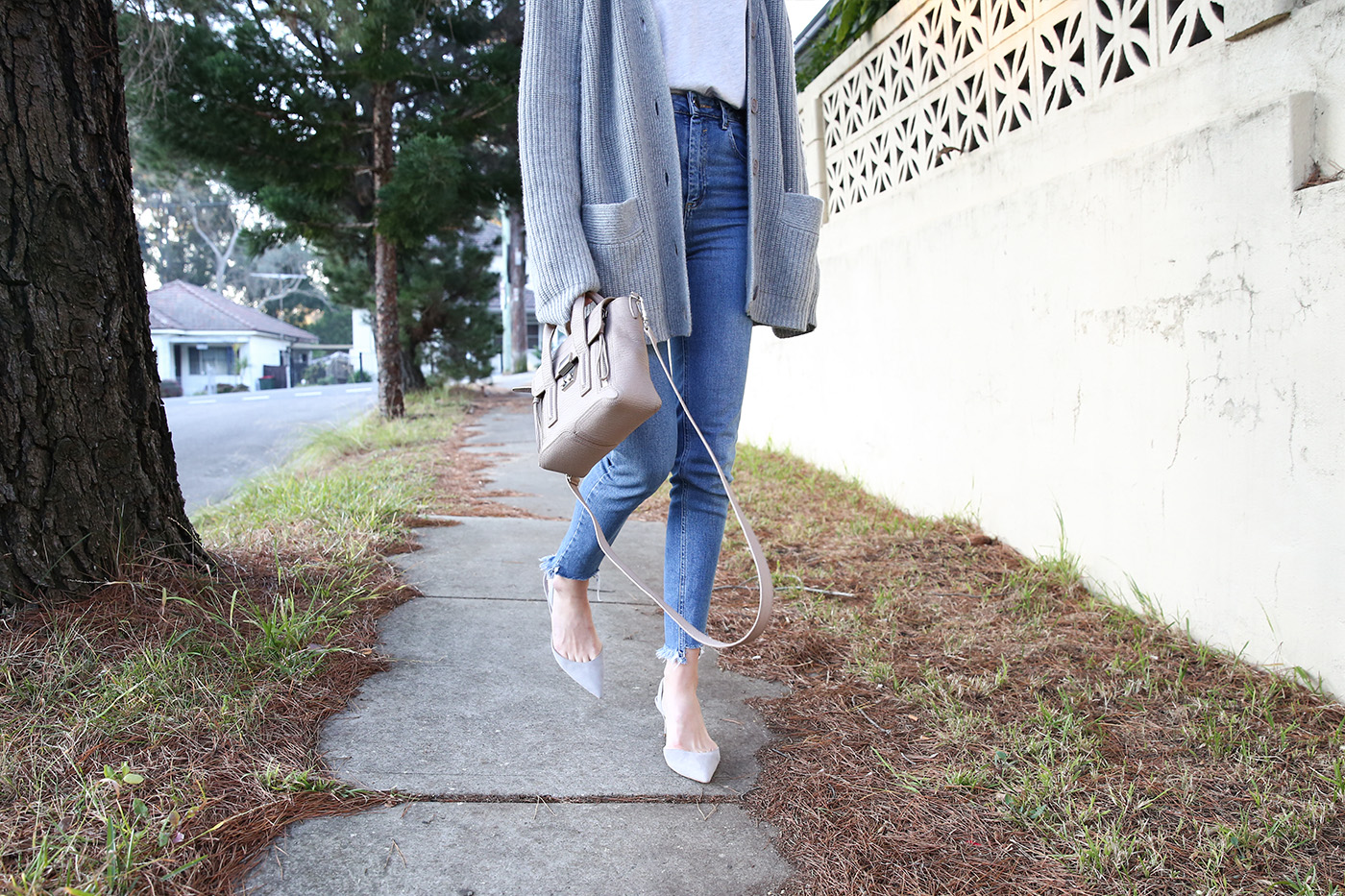 Brandy Melville t-shirt (old but I love this option), To Sir with Love cashmere cardigan (old but alternative here or affordable here), ASOS mom jeans (alternative here), Paul Andrew heels (flats version here), 3.1 by Phillip Lim mini pashli bag
If you'd asked me what my weekend wardrobe staples were ten years ago, I probably would have said a silk blouse, bell skirt, blazer and a pair of platform heels. Not quite the most practical for quiet weekends at home… These days, I've definitely calmed down a bit from the polish I tried to exude in my very early twenties; besides, I think I'd have a tough time tottering around the house in platforms while we have a pretty exuberant pup on our hands.
My weekend wardrobe is still a far cry from sweaters and cashmere leggings (even if that does sound pretty cosy…), though it's close enough. Soft t-shirts that feel like a dream to wear, high-waisted cropped jeans with frayed hems, oversized cloud-like cashmere jumpers, and a jazzy pair of shoes.
This look is from the weekend just past – an easy go-to that I've been reaching for when I don't know what to wear. The tee is an oldie but a goodie from Brandy Melville. While I'm still skeptical about their 'one size fits all' approach, I do have a huge love for their t-shirts. They're ultra soft, wish pretty well (though the side seams do sometimes twist a little), and they are incredibly affordable.
The jeans are my current favourite pair from ASOS; I adore these so much that I picked up the clean edged pair too, though I find myself gravitating to the undone nature that the frayed hems have. They also come in a black wash too which would also be a great wardrobe staple.
The cardigan is from the now defunct label 'To Sir With Love'. The brand used to be available at Karen Walker, and they produced some of the softest, marshmallow soft cashmere you could imagine. I actually bought this off one of my girlfriends, and it's turned out to be one of my favourite new additions I've made to my wardrobe this year – it is perfectly balanced by the more streamlined silhouette of the tee tucked into jeans, and combining it with a pair of heels helps to dress it up a notch.
Finally let's talk about those heels. These were a part of my recent wardrobe overhaul, and while I admittedly wouldn't spent all weekend dashing around in them, they have been a welcome addition to my wardrobe and a pair of shoes I foresee myself getting a lot of wear from as the weather warms up. FYI they fit true to size – I opted for the EU40 and they are snug on the heel, and very comfortable across the toe.
Do you have any weekend wardrobe staples you can't be without? x