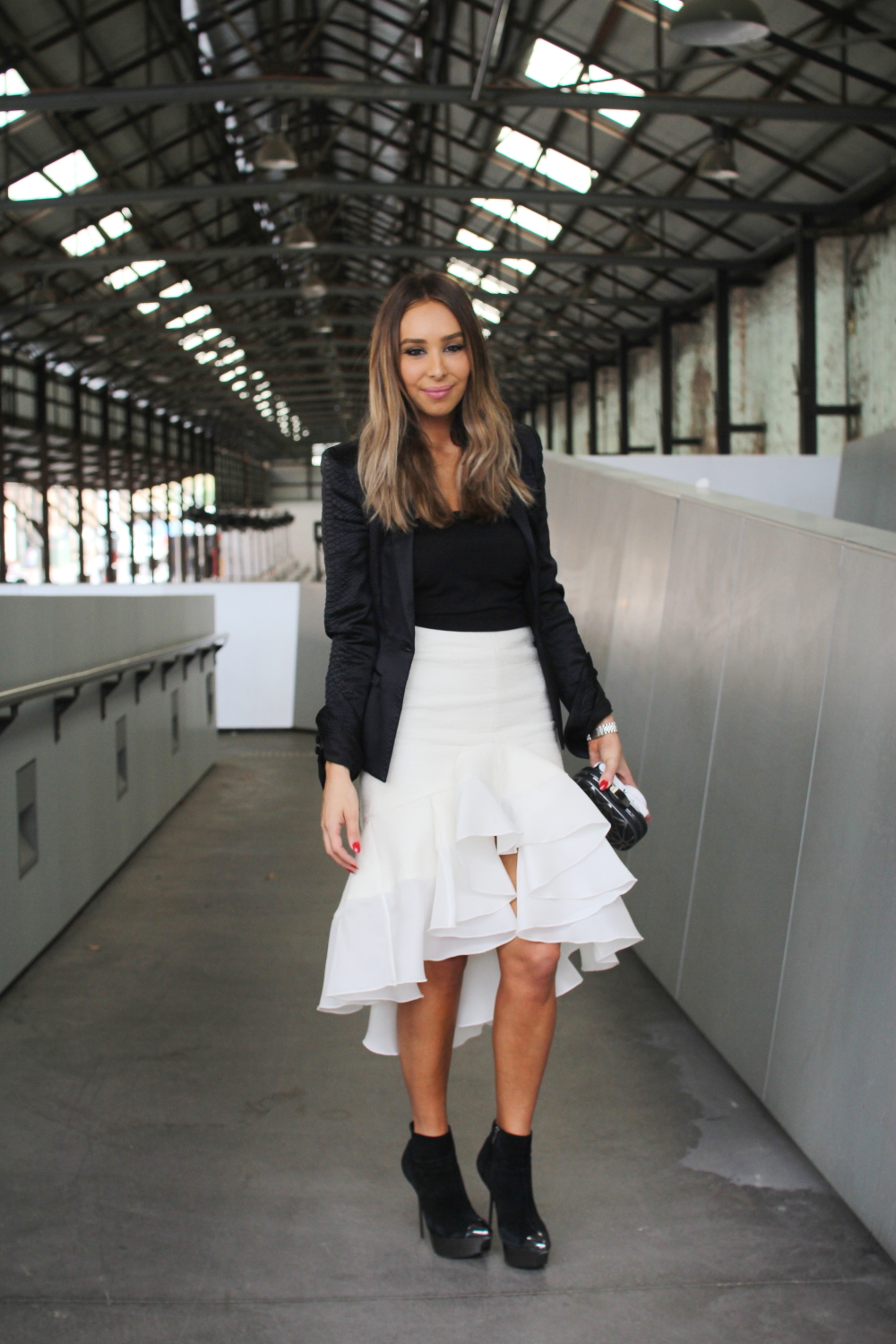 Get the look with a ruffled black blazer, ivory Ellery fluted skirt and black heeled booties
I first spotted this Ellery skirt in a local boutique, and the first thing that came to mind was how perfectly suited to a wedding it would be in its perfect shade of ivory and full bodied ruffles. Admittedly, the bridal qualities seemed to overshadow any other possibilities I could envision (and of course then there was the price tag… but let's dream a little).
It's just like Fashion Week to make you realise how much you wish you'd bought something you never knew you needed. Like the fuzzy blue sweaters, pin thin stilettos, and quirky animal-shaped clutches which through some continuum of rationality have narrowly escaped the virtual shopping cart post-Fashion Week. Except for maybe that last one, although I've always been a little predisposed to virtually anything with a kitty connection. And this Ellery skirt? Sometimes it's best to leave it to the pros.
Get the look: