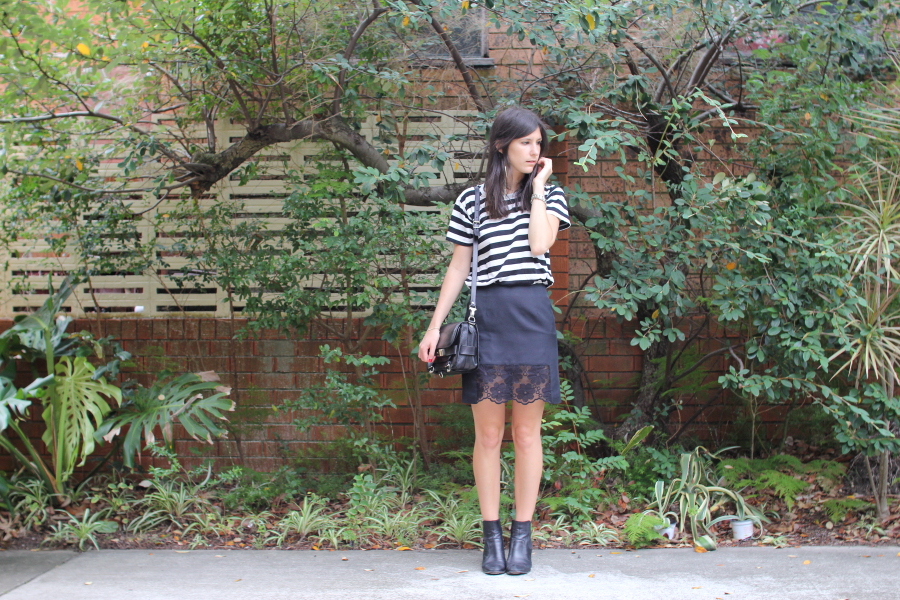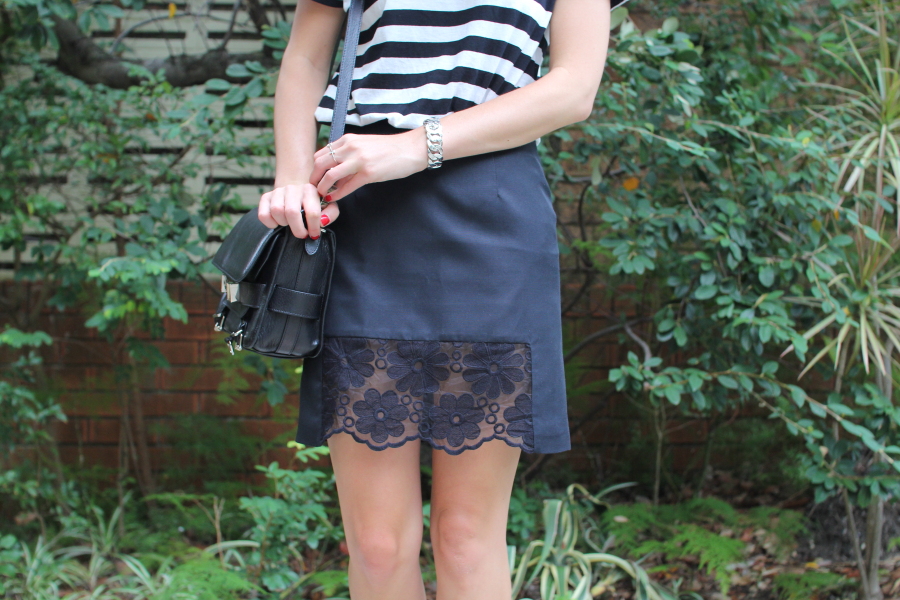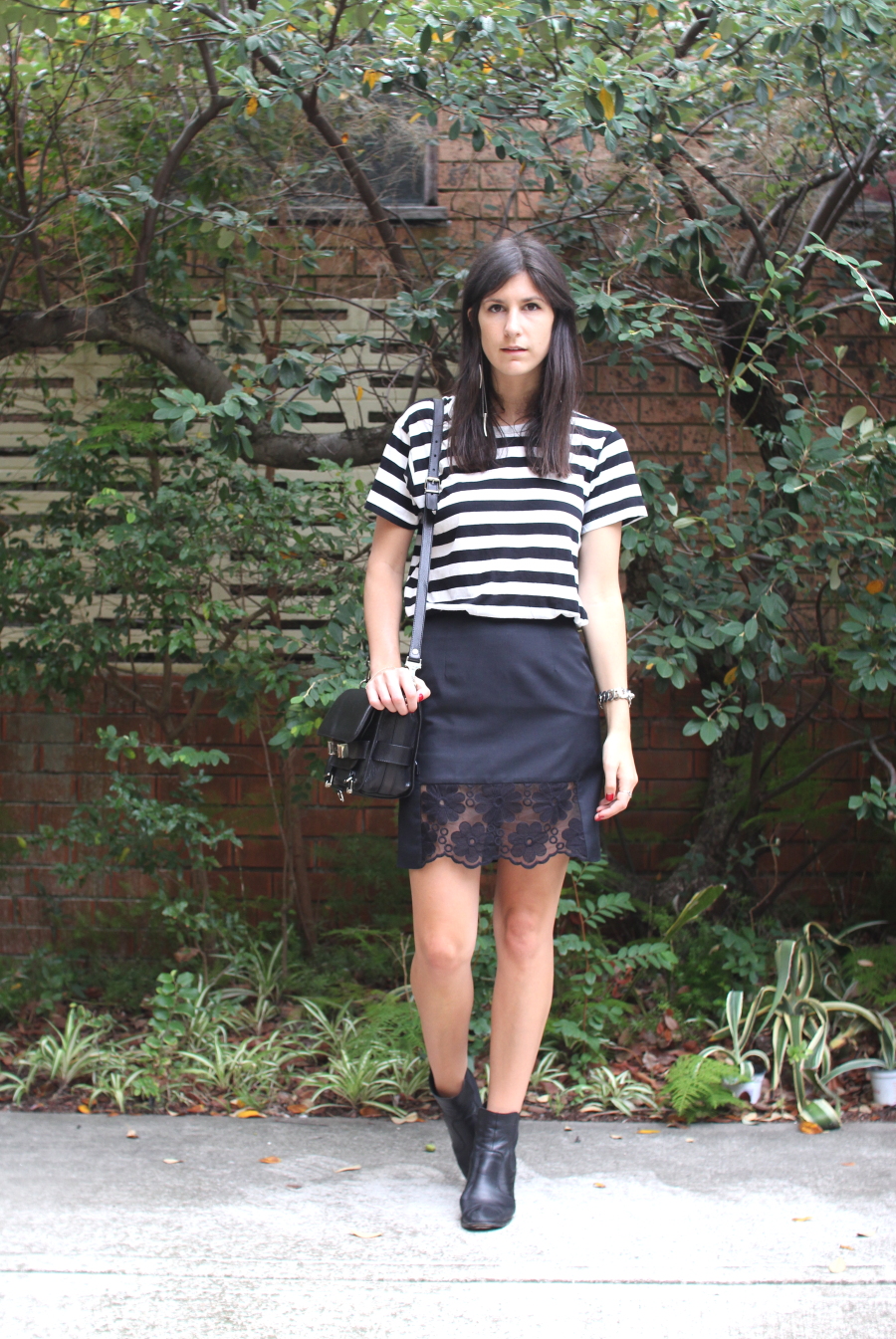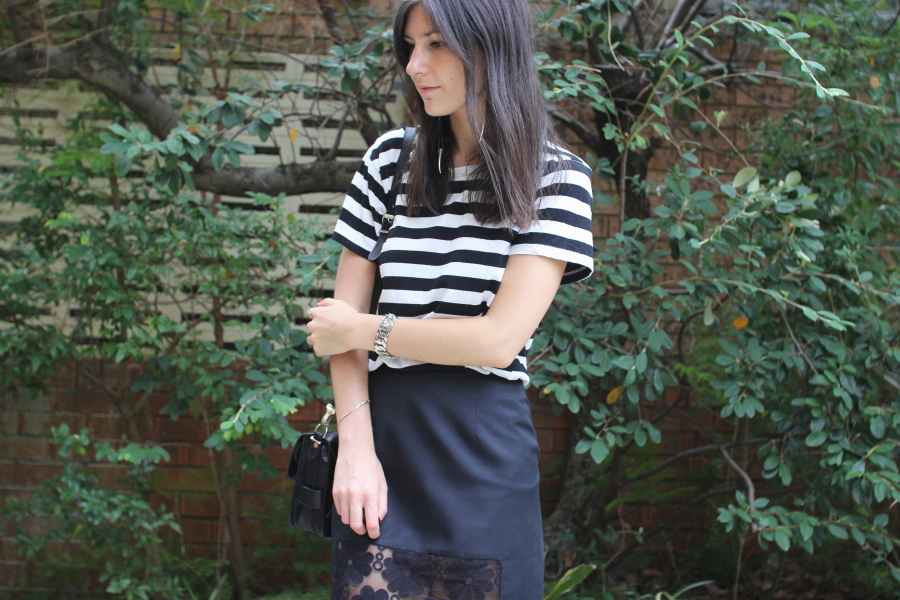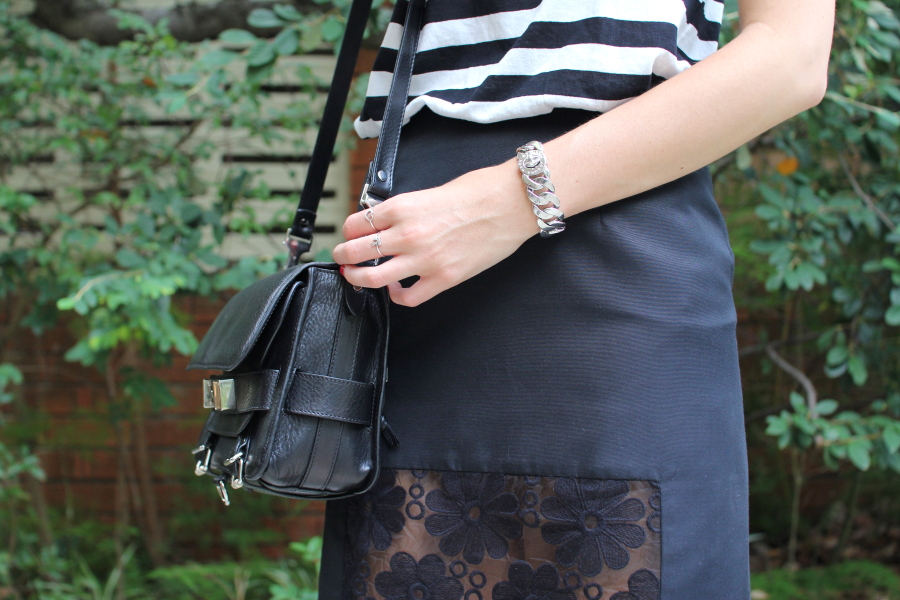 Bassike heritage t-shirt, Karla Spetic skirt, Vintage chelsea boots (similar), Proenza Schouler PS11 bag, Marc by Marc Jacobs bracelet, Karen Walker bow & heart rings
Dealing with humidity the best way I know how, in nothing but the classics, albeit with a twist. A window-paned mini skirt, and a wide striped cotton tee seem to be my best bet at combating this tropical weather, which is hot and sticky at best. With the additional moisture in the air wreaking havoc on my hair, the unscheduled haircut I imposed on myself a day before leaving seems more and more like a frivolous mistake.
The last few days have been a blur of department stores, long walks along car streaked streets, endless job hunting and the search for the 'perfect' flat. With the sun shining and a light breeze serving as a refreshing break from the heat, today seemed like the perfect opportunity to take some time off from the hard slog, as I lapped up the sunshine down at Bondi beach. But tomorrow? I'll be back in front of the computer, phone not far from my fingertips, as I put words to paper in my efforts to settle in. There's no rest for the wicked..
Get the look: