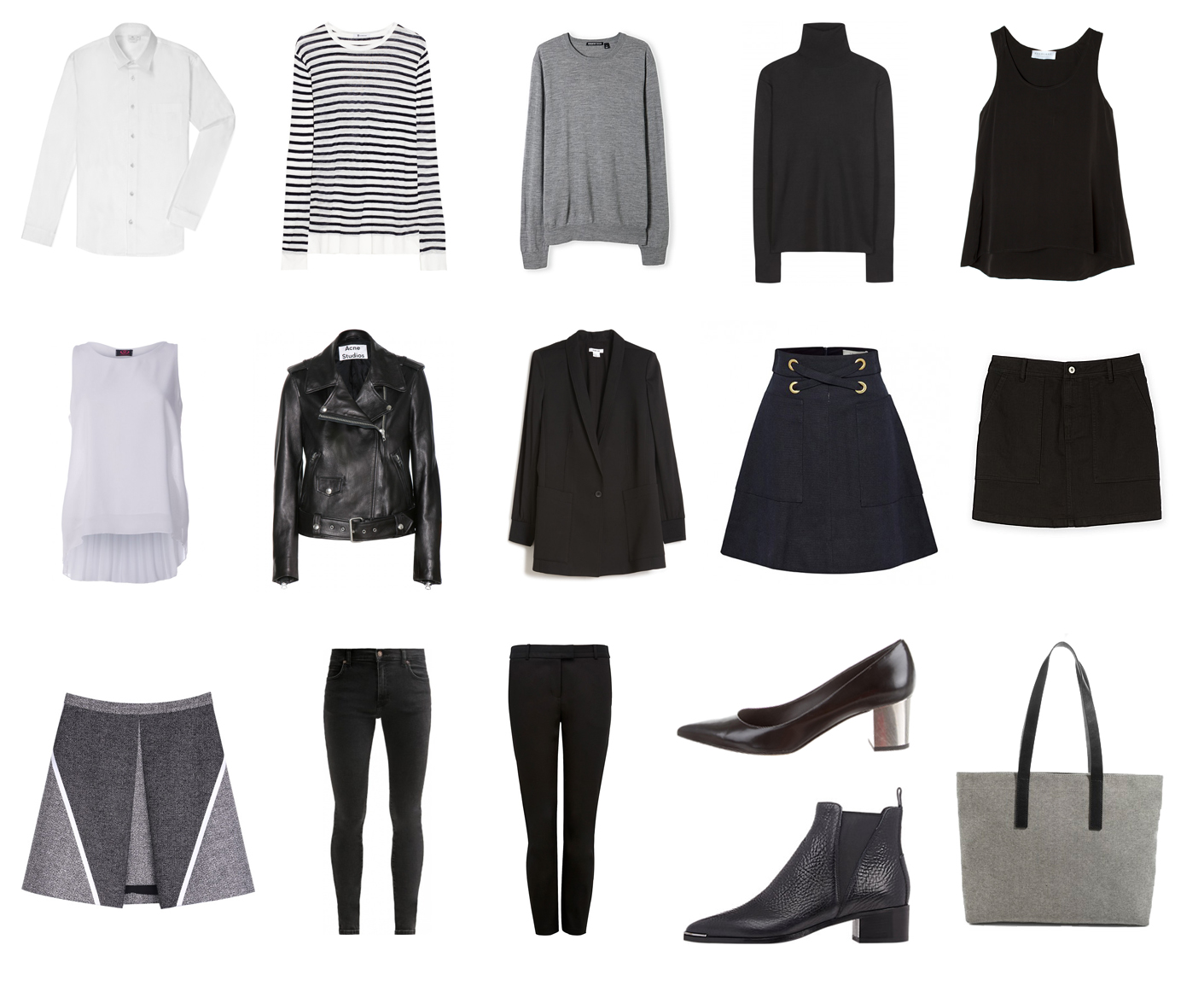 As much as I've loved – or should I say relished? – my capsule wardrobe experience, I've been thinking a lot lately about its longevity. Is this something I'm going to be doing forever? What if something I love doesn't make the cut, and I miss wearing it for an entire season, or two?
If there's one question that I've received more than any other, it would have to be: Do you get bored of wearing just the same 30 items over three months?
For the most part, the answer has generally been no, and where I have wanted to dip into my wardrobe, I've let myself, mostly as the experience should be fun, and the rigidity of adhering to a defined set of rules with no flexibility just doesn't cut it for me. But lately, there's been the part of me that really wants to have fun with her wardrobe, explore a little more texture, pattern, and colour; things that aren't really all that possible if slipping in and out of capsule wardrobes from season to season.
There's a lot that I've learnt, and taken away from the whole capsule wardrobe experience, things that I'm not ready, nor do I ever want to give up. While I'm sure eventually, I'll go back to the standard day-to-day of pulling whatever I like from my closet (honing in on a few fast favourites, no doubt), I'm still not quite ready to give up my capsule wardrobe just yet. Instead, I'm shifting away from a seasonal wardrobe to something that is a little more fluid; something that lends itself to change, yet is still a tightly edited selection of what I want to wear right. now.
It's a capsule wardrobe for beginners. It's a capsule wardrobe for those who don't like rules. It's a capsule wardrobe for those who like variety, and don't want to commit to just 30 items over three months.
Rather than focusing on building a capsule that will see me through a 1-3 month period, it seemed more practical to base my winter capsule around a shorter time span of anywhere from 2-4 weeks. This is for several reasons; firstly, in late June I'll be heading overseas for three and a half weeks, so a typical capsule didn't seem to be the best approach given this, and I wanted something which offered much more flexibility and allowed me to reach into my closet and ensure that all those pieces that I lover actually have a chance to be worn, given I have about 80-100 items of clothing in my closet at any one time.
The fluid capsule will be composed of just 15 items, including shoes, and after two, three, or four weeks, depending on how I'm tracking, I'll look to pull out anything I'm no longer loving or that isn't currently seasonally appropriate in favour of pieces which are.
To me, it's a foolproof way to rotate your wardrobe and consistently be wearing the things that you absolutely love. It offers the flexibility that isn't present in any other capsule wardrobe systems I've seen (making it perfect for those who live in temperamental climates), yet it also calls for a carefully curated selection of items that make you feel, and look good while wearing them.
My initial fluid capsule looks a little like this:
Tops, Jumpers & Cardigans
Dries van Noten white shirt
T by Alexander Wang stripe top
Everlane charcoal cashmere sweater
Kate Sylvester black skinny (similar)
ASOS white sleeveless pleated top
Everlane black silk tank
Trousers, Jeans & Skirts
Dr Denim faded black zoe skinny jeans
Forever New black ¾ ankle grazers
Country Road black a-line mini skirt
Dion Lee charcoal a-line mini skirt
Lover navy drifter mini skirt
Blazers, Jackets & Coats
Acne Studios mape black leather jacket
Helmut Lang black blazer
Shoes
Acne Studios black leather Jensen boots
MaxMara black pointed toe pumps with mirrored heel
Given that it's really started to cool down in Sydney, I've started to hone in on anything black, grey, or navy, as aside from pairing together so effortlessly, I feel a much more comfortable throwing on a pair of black opaque tights with a dark grey, navy or black skirt – it tends to suit the season.
I'll be back in a few weeks with an update; how I've tracked, whether this is sustainable long term, and what I'll be switching in and out! x