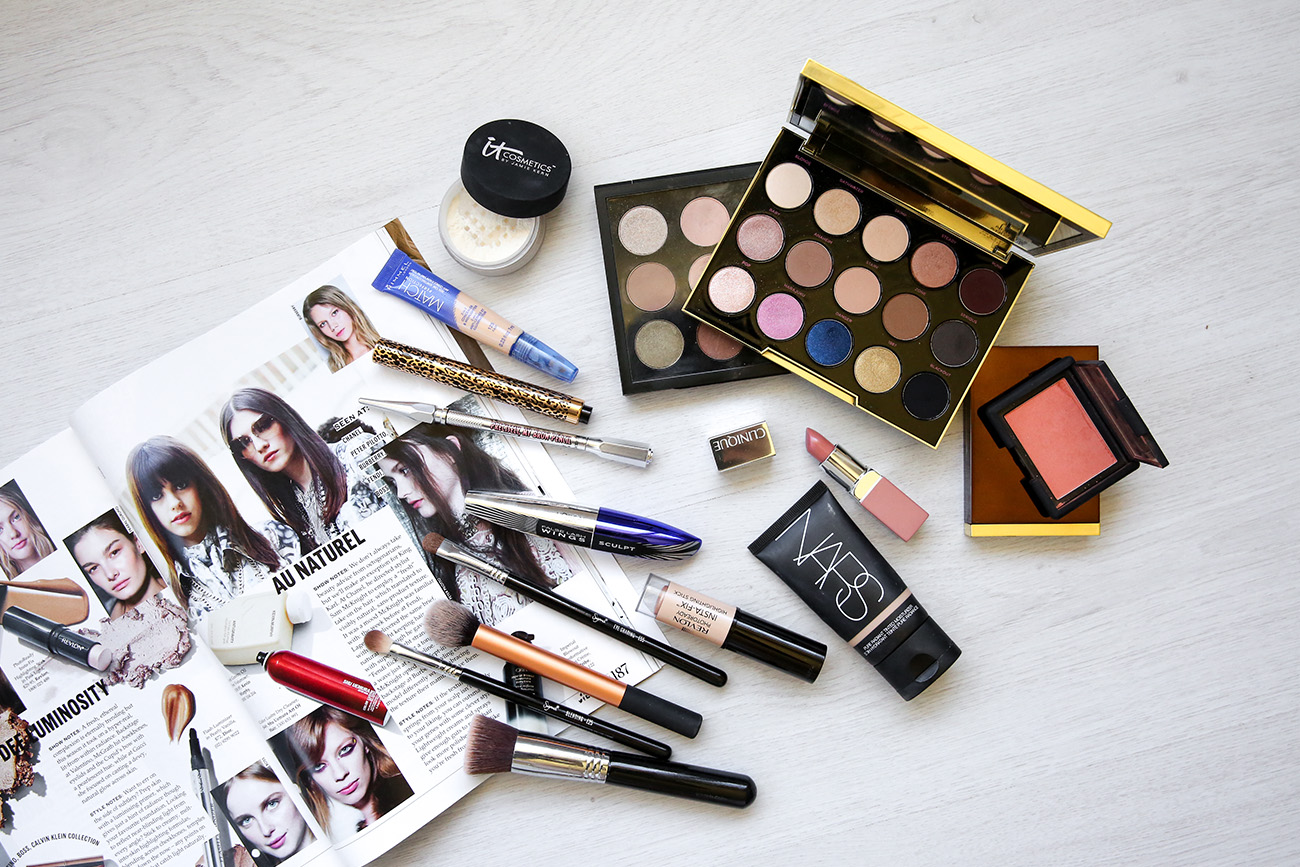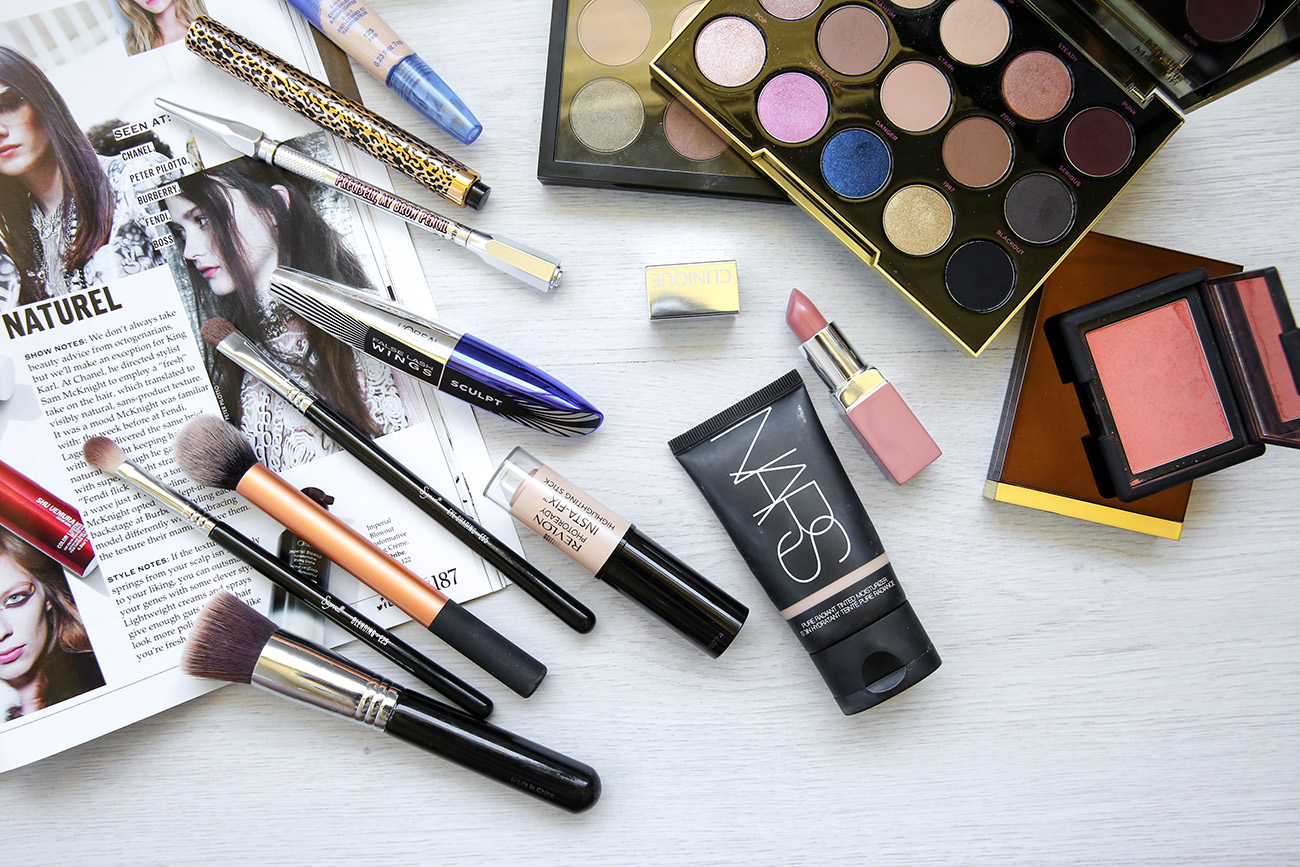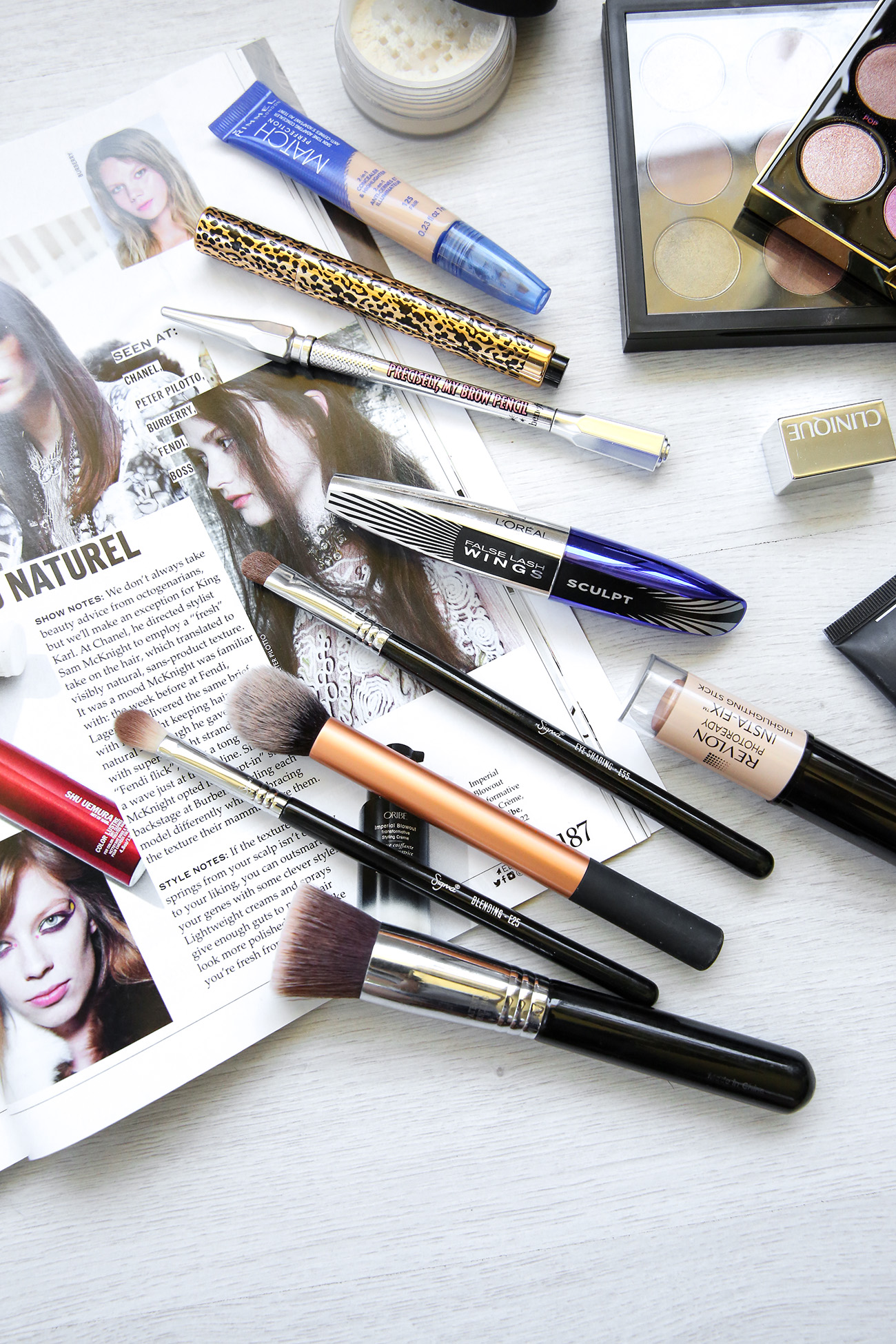 We're smack bang in the middle of a heat wave, and while I'm melting at the thought of having anything more than eyeliner and a bit of mascara on my face right now, I wanted to share some of my favourite beauty products that I've been reaching for most days as of late.
I'm a creature of habit when it comes to base. In the summertime, I always, always reach for the NARS Pure Radiant Tinted Moisturiser; this is so lightweight and I love the way that it looks on my skin. I like to apply this with a flat top kabuki brush from Sigma, it's just a perfect match (and their brushes are so soft!).
I tend to find myself getting a lot of redness around my nose – eczema that I just can't seem to beat – so for those days when it's really flared up, I'll apply a bit of concealer to help mask the redness. I absolutely love the Urban Decay concealer but most days I'll reach for one from Rimmel, either the Perfect Match or the Wake me Up concealer, applied with a tapered brush from Real Techniques. To set that down I'll use the it Cosmetics Bye Bye Pores Loose Powder, which is just one of the most incredibly mattifying setting powders I've ever come across.
When it comes to brows, there's really only one product that's been doing it for me lately, when I want a bold brow; the Precisely My Brow Pencil from Benefit. I went to a Benefit breakfast a few months back and felt inspired to pick this up after having a little play around with their products, and honestly, I haven't looked back since. I used to be all over the Anastasia Brow Wiz but personally I think that this is – dare I say it… – much better, and it's taken out the top spot as my currently holy grail brown product.
Eyes are definitely my favourite part of my makeup routine, and I seldom will leave the house without eyeliner on. I've been reaching for two eyeshadow palettes a lot lately – the Gwen Stefani X Urban Decay palette (limited edition, unfortunately!), and the MAC palette I put together when I was in New York. For eyeliner, I've been using my Tom Ford Eye Definer pen, which while it isn't my favourite, I've come around to it a lot more than when I first picked it up. Given I tend to get quite oily eyelids, a good mascara that doesn't smudge (and that isn't waterproof) is a must for me. Lately, this has been the L'Oreal false lash wings mascara which truly makes your lashes look like no other.
Peachy cheeks are a must for me in the summer time, it just seems to go hand in hand with a good tan, and my go to is from NARS, their blush in the shade Gina. This is matte, has incredible colour pay off, and blends really beautifully on the skin. When I want something a little more glowy, I'll reach for my Milani blush in the shade Luminous. And to highlight, I've been loving the Photoready Highlighting Stick from Revlon – this is such a pretty pink-toned pearlescent highlight, and it is so easy to apply. I'll always pick a cream highlight over a powder one any day, and this is no exception.
I don't always wear lipstick, and when I do, I usually like to go bold with a bright red. But, a formula that I have been absolutely loving since my wedding are the Lip Pops from Clinique. I have the shade Beige Pop which is the perfect cool-toned MLBB shade, and one that is really easy to apply (and forget about, and then re-apply). While I can safely say that I don't really need any more lipsticks, I'd love to add a few more Lip Pops to my vanity come the new year…
What are your current makeup essentials? x