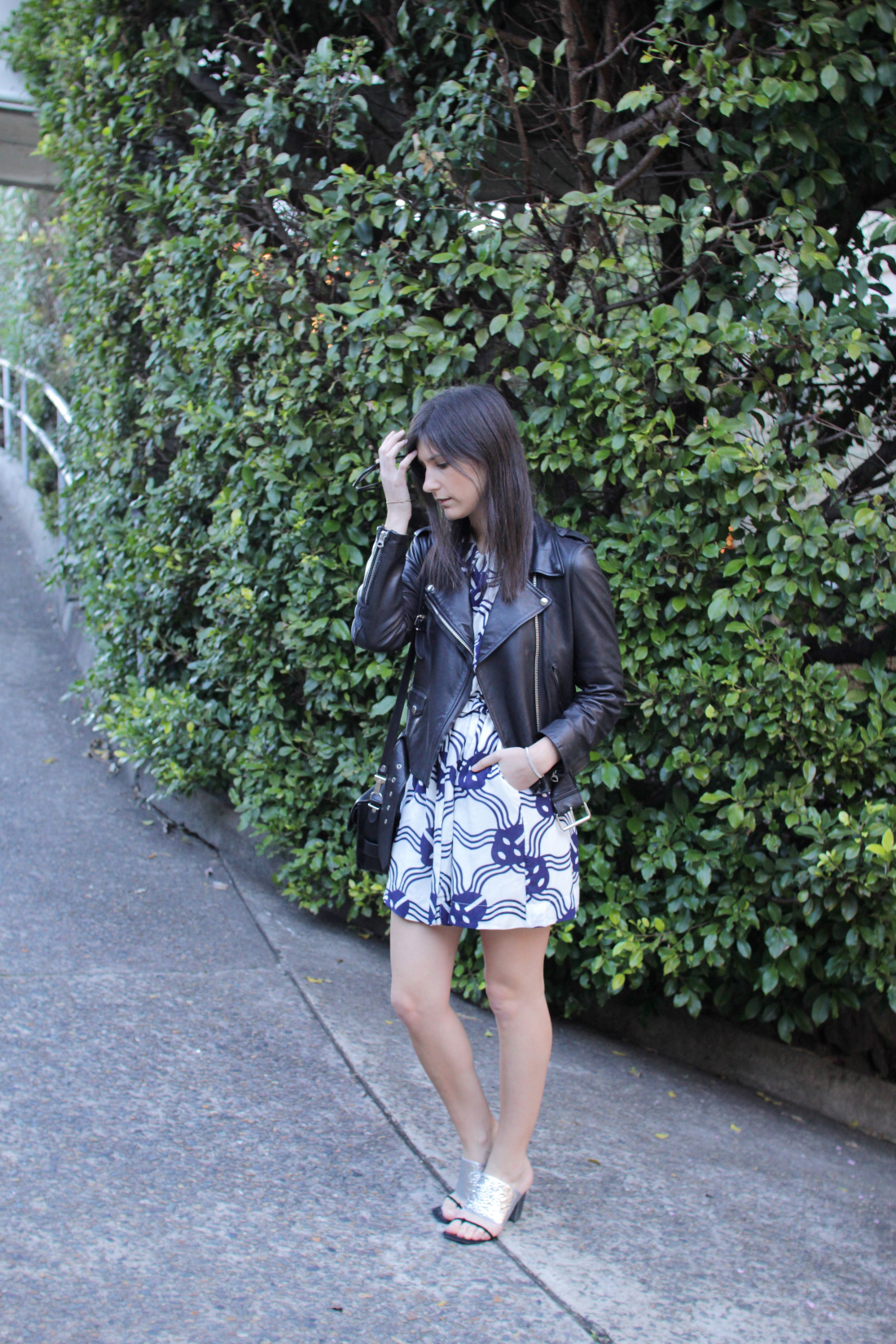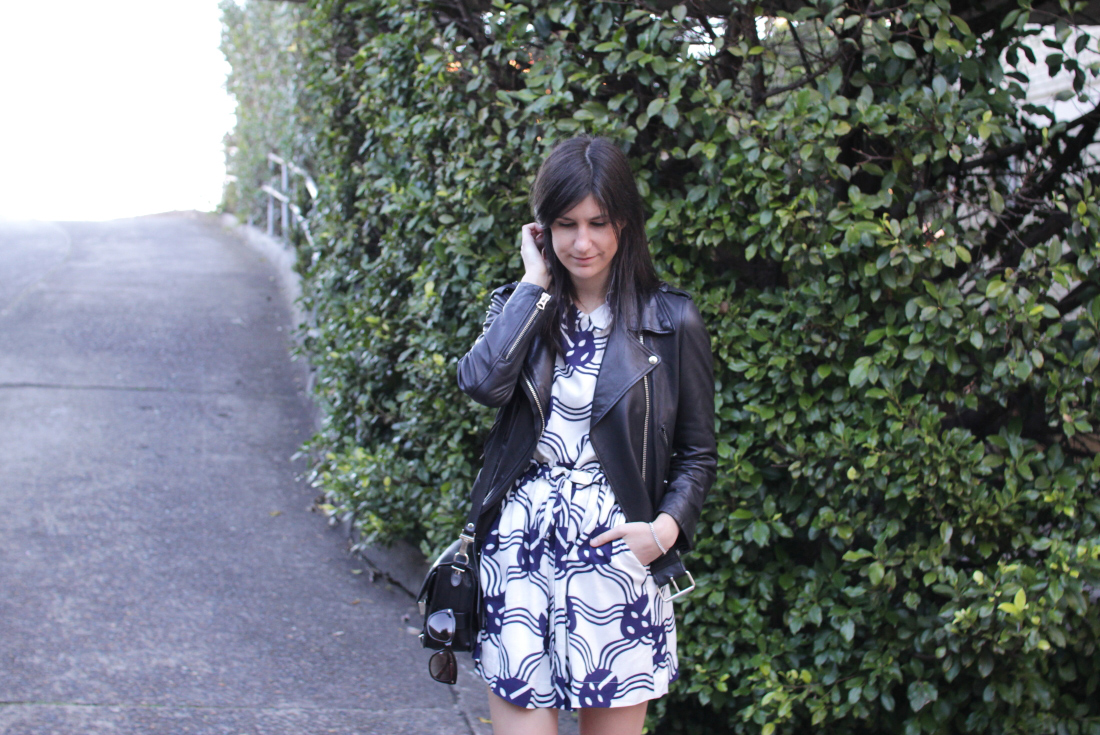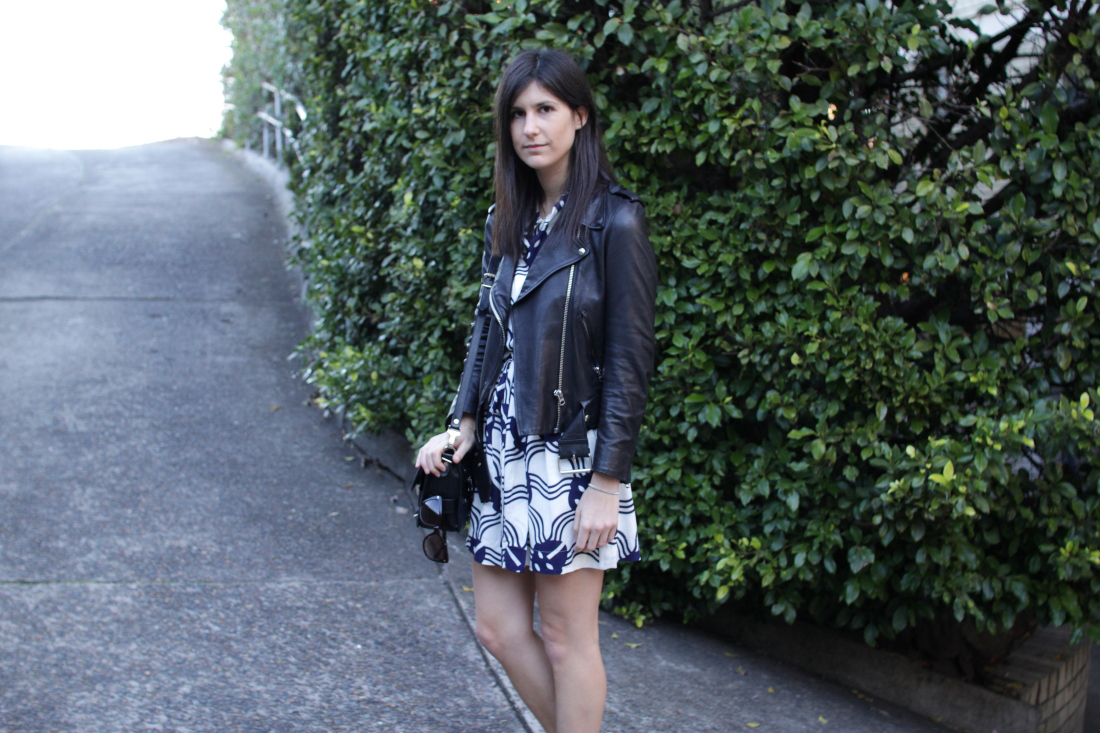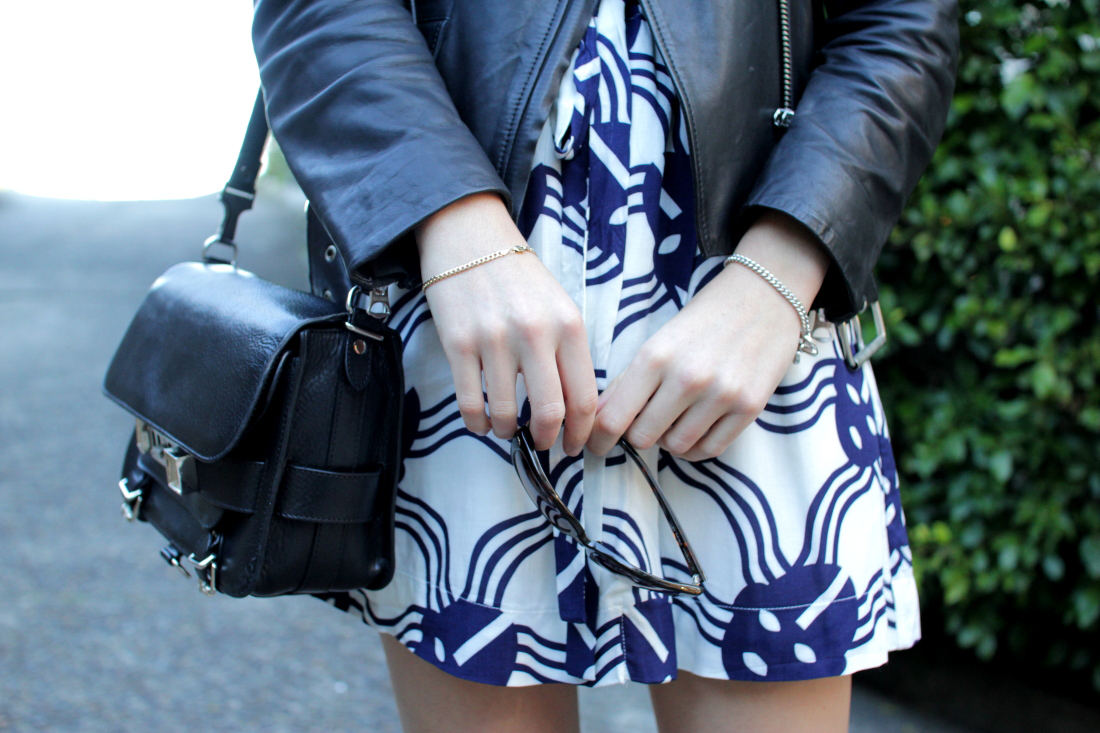 Karen Walker draw-in dress (love this cute printed shirt dress), Acne mape leather jacket, Opening Ceremony mules, Karen Walker sunglasses, Proenza Schouler PS11 satchel
It's been a while since I've worn anything so boldly printed. The numerous Karen Walker printed silks I once owned now seem a thing of the past, cast aside or exchanged in favor of a plain navy sweater, or a pale blush skirt. I'm not sure if it's a sign that I'm getting older, or a consequence of simplifying and refining my wardrobe, however the one thing that's abundantly clear, is an abundance of prints there is not. Well… Unless we're counting polka dot spots, breton stripes, and guipure lace among them, which even then, are sparsely scattered in a sea of block neutrals.
Having once felt an undue pressure to wear something different everyday, the printed piece always felt so distinctive, so recognizable, that it seemed impossible to fathom ever managing the low cost-per-wear that is achievable with a classic wardrobe piece. You know, the ones which fly under the radar and that you could wear seven days in a week and no one would really notice – although who am I kidding, most people don't pay that much attention.
So instead of nabbing an iconic print so early on in the season, I figured it would be something worth waiting for – a definite test of my willpower, considering my hard to break see-it-must-buy-now mentality; and I suppose one could consider it FOMO on a consumerist level. And you know what? It was worth waiting for, rather than making a compulsive decision and spending the train ride home with mixed feelings of elation and doubt. In a city where choices seem almost endless, you're seldom left wanting for anything, new additions to the wardrobe included. Waiting for those first, second, and final sale reductions is a reward in itself, I mean, who am I to say no when there's a 40% reduced sticker sitting on the tag? Sales aside, I have a feeling that this guru voile printed mini dress will see a lot more wear once the sun, and more specifically the heat, starts to become a daily occurrence; which given it's already August, is thankfully not too far off.
Get the look: