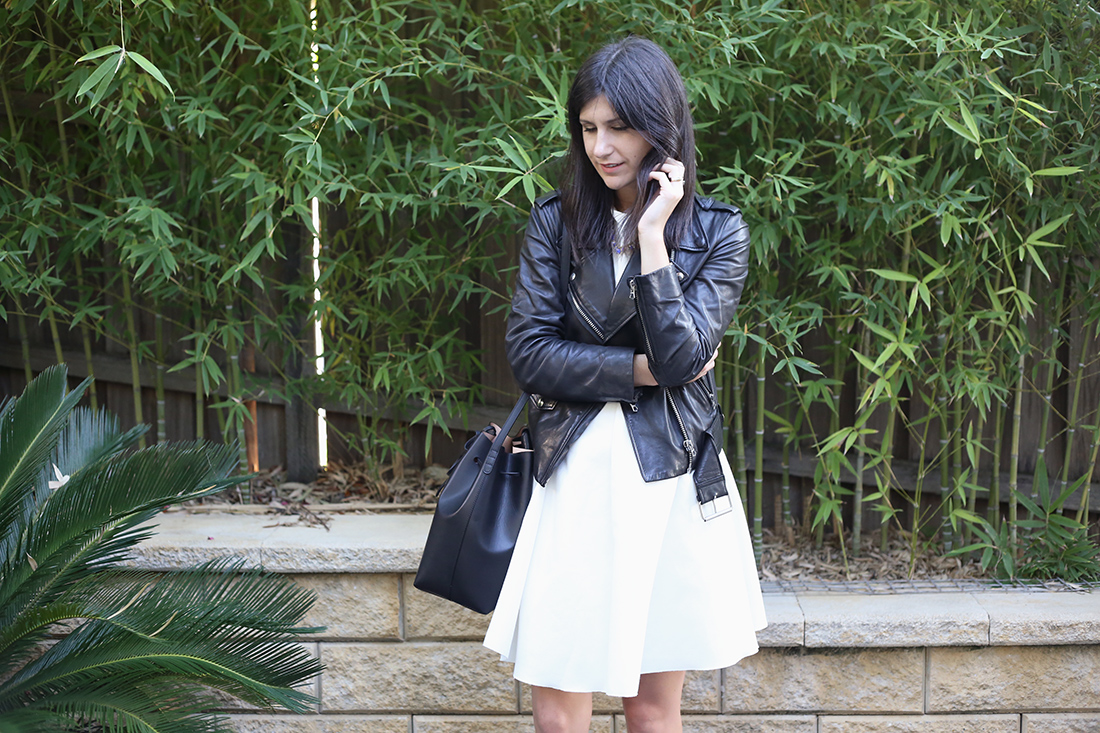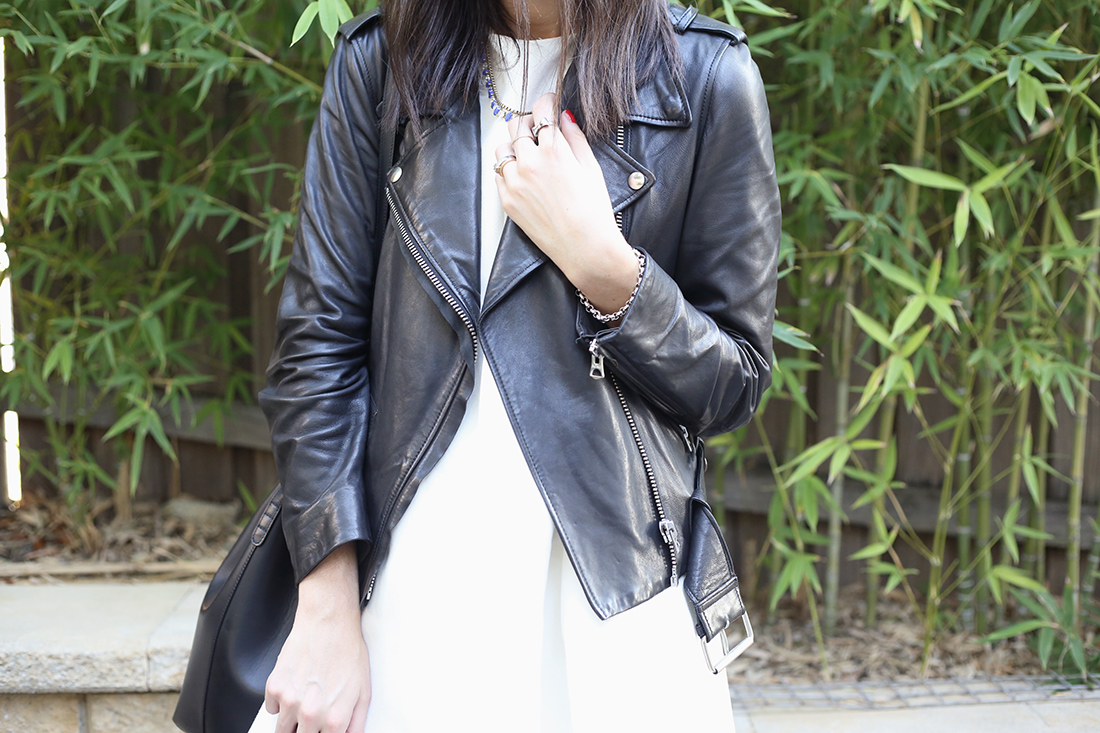 Ellery Venus flare dress, Acne Studios mape leather jacket, Mansur Gavriel bucket bag, Charlotte Olympia aquarius flats (not pictured)
2015 marks the 20th year of Mercedes Benz Fashion Week in Australia – which, you've gotta admit, is a pretty big deal. I'm normally not one to skip out on Fashion Week, but given so much has happened (and is still yet to happen) this year, I thought it was probably best to take a back seat; for a change. If there's one thing I've learnt, Fashion Week looks glamorous, but in reality, it's anything but. The days are always long, fueled by coffee more than anything else, standing around in heels when you'd rather be wearing a pair of Birkenstocks – let's be honest here. Then there's the late nights spent tackling show write ups and photo editing, which truth be told, I wasn't up for this year, but there's always next time.
I did however have a little bit of free time this morning, so rather than have a good old fashioned lie in, I dropped down to the Carriageworks to snap a little bit of streetstyle. Aside from fawning over Gemma Ward (who is possibly more radiant and long legged in person – if that's even possible), I caught a few shots of some other fashion favourites, which I'll be sharing with you all over the coming weeks.
Get the look: