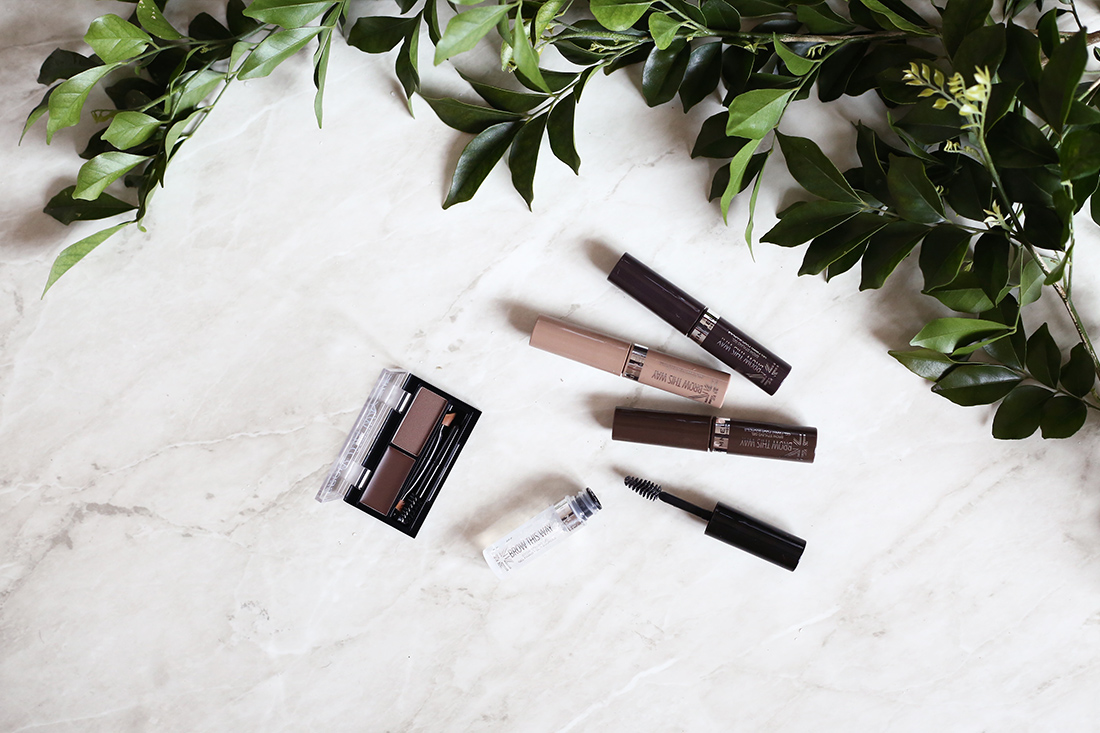 Rimmel Brow Styling Gel & Brow This Way Sculpting Kit*
This past year has seen me become a complete beauty convert. From the girl who thought that dusting bronzer all over her face, to the girl now, who seldom fails to leave the house with a little bit of colour in her cheeks and full-looking brows.
My holy grail, never-want-to-be-without-it brow product has been the Anastasia Brow Wiz, which is arguably one of the quickest, fail-proof brow products out there, but lately, another brow product has been after my heart.
That product, is the recently launched 'Brow this Way' sculpting kit from Rimmel. It's a bit of change given I've been exclusively using a brow pencil up until now, but I've really been enjoying rocking the bold(ish)-looking brow that I get from applying some of the dark ashy coloured wax from this little brow duo.
I've picked this up in the shade medium brown, which is an ideal match for me. The wax is an ashy dark brown that blends in very naturally with my brows. The formula itself sets down almost immediately, and a little goes a long way. I'm by no means a brow-pro, but this is such a simple product to apply; it's not quite as fool-proof as the Brow Wiz, but it's pretty darn close. I use the thicker side of the small brush which comes with the compact to apply the wax and fill out my brows *just a little*. I then use the miniature spooly to brush through my brows and distribute the product a little more evenly.
The other half of the duo has a very warm-toned powder which is apparently to be used to set down the wax, but honestly, I've barely touched this. The shade is far too warm-toned for my brows (although it could possibly double as a shadow), and I haven't really found it necessary to use over the wax, as this sets down on its own.
In terms of wear time, this doesn't budge or smudge and even after a long day at work, I'll go home and my brows will still be intact.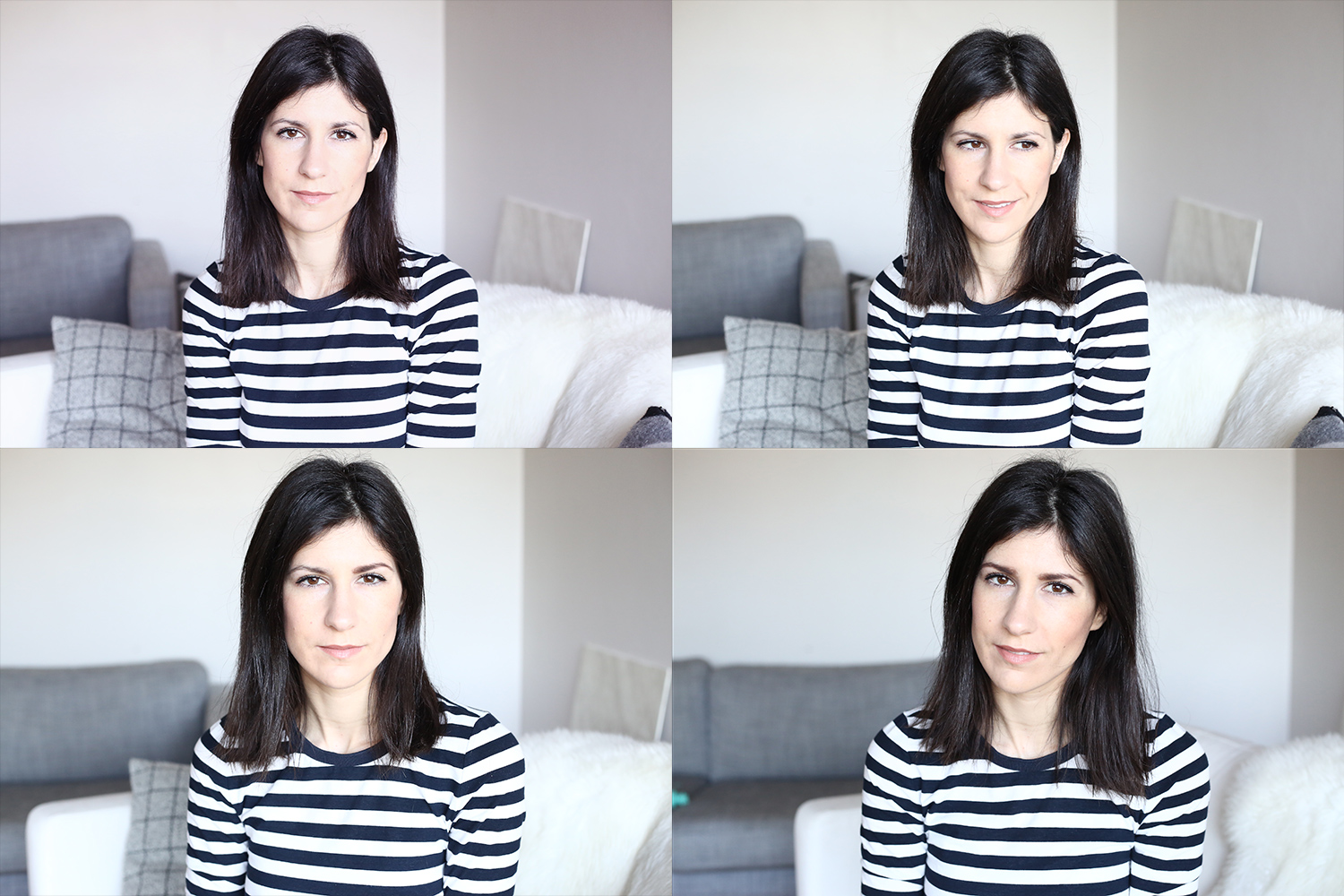 The top two images are me rocking my natural brows; the bottom left is with one natural and one filled in; and the bottom right is my brow game strong
The Brow Styling Gel on the other hand, I'm not quite so sold on although I've been trying to persevere with it. The formula of the three shades I've tried (clear, medium brown and dark brown) is quite wet, and doesn't seem to do much to keep my brows in place – not that they're unruly to begin with though! Of the options available, I prefer the coloured brow gels as they are great at subtly enhancing your natural brows for those days where you want a more natural look. While I do have complaints about the very wet formula, once applied, the product is incredibly lightweight and is feels like add a subtle touch of colour.
It has a small mascara style wand, making it quite easy to use although you do need to act with a bit of precision when brushing the product through the tail of your brows (think of it a little like 'drawing within the lines'). I find that the wand tends to retain a lot of the gel when drawing it from the tube so I've been wiping this off lightly just to get a more even application.
While my brows are very dark brown (or almost black), I've found that the medium brown shade works best for me; the dark brown can look a little bit heavy and when applied whereas the medium brown has a much softer look to it.
The wear time on the gel is excellent; the tint lingers all day, and as the product is quite wet, it has the benefit of drying down to a natural – far from crunchy – finish.
Both products have been helping to keep my brow game strong, as I've been quietly rationing what's left of my Anastasia Brow Wiz (and forgetting to reorder it on the reg…), and I've been liking the flexibility between a softer, natural-looking brow, and one that's just a little bit bold. I'm still not completely ready to toss out the Brow Wiz and commit to Rimmel's latest offering entirely, but it's definitely earned a place in my beauty rotation and I have been reaching for it a lot lately.
Have you picked this up and if so, I'd love to know what you thought in the comments below! x