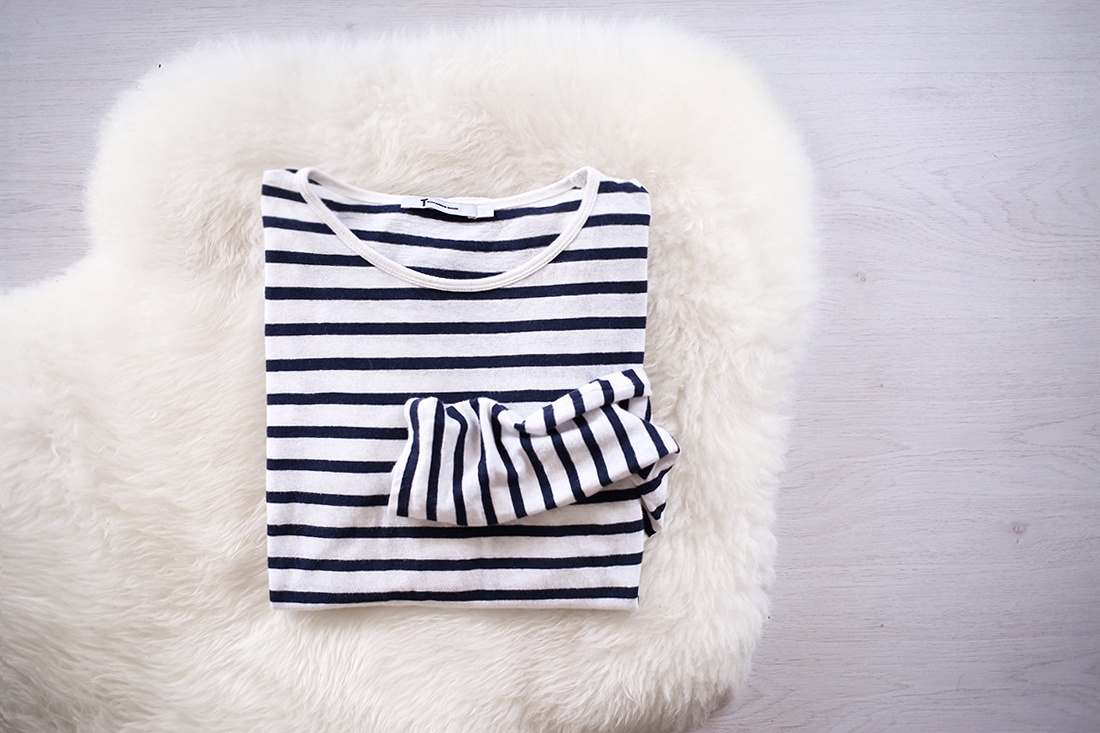 T by Alexander Wang breton stripe top
You only have to look back as far as my first outfit of 2016, to see how smitten I am with the classic breton stripe. This has been one of those quintessential pieces of my wardrobe for years now, and one that I reach for when I am at a complete loss over what to wear.
My favourite is generally a white base with a navy blue stripe – this seems to be the least harsh (and most flattering) for me – paired with a simple a-line skirt and some low heeled pumps.
As the second in my 'essentials' series, I've made a short video featuring a few of the ways I style my breton stripe tees, which you can check out here. How do you like to wear yours? x