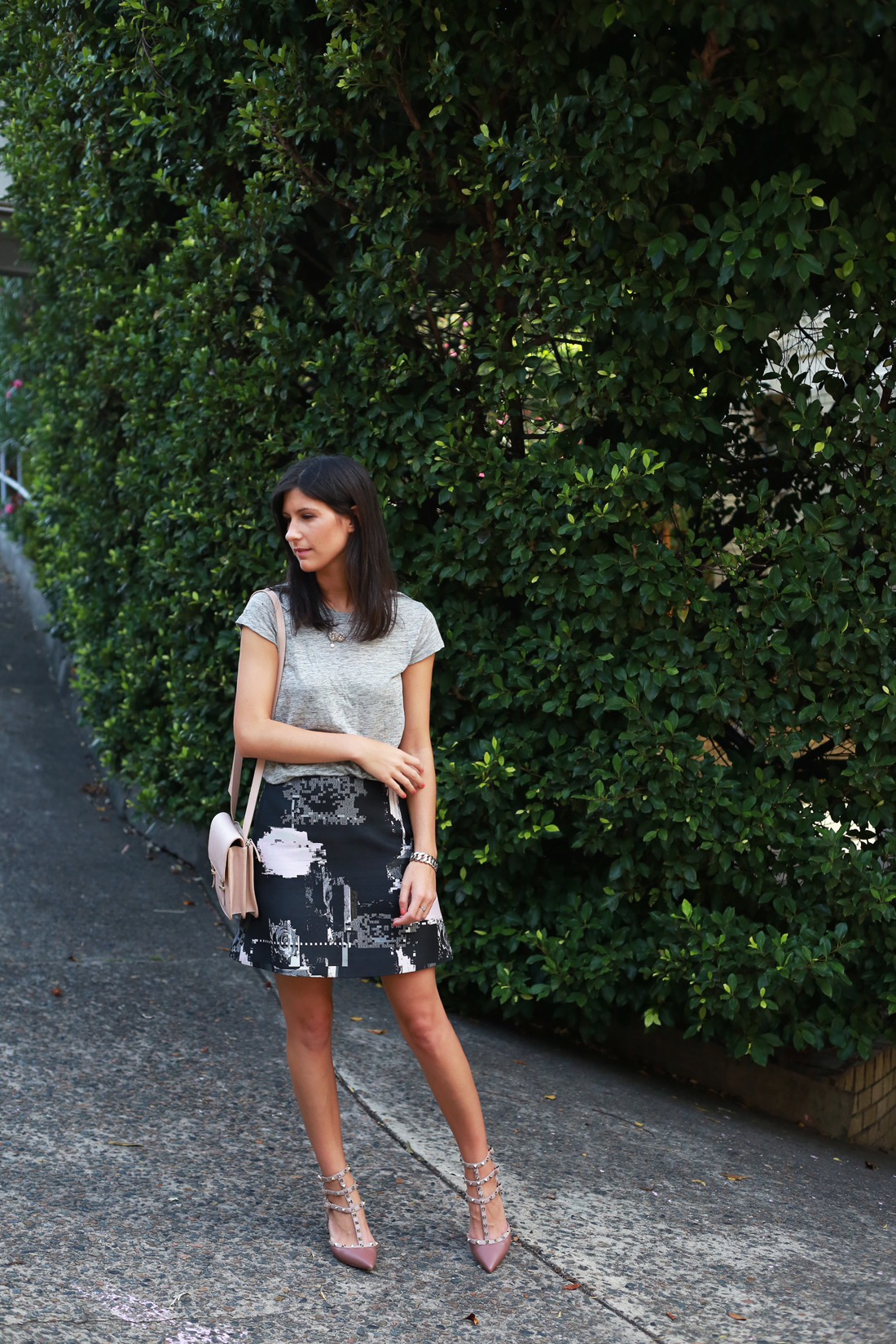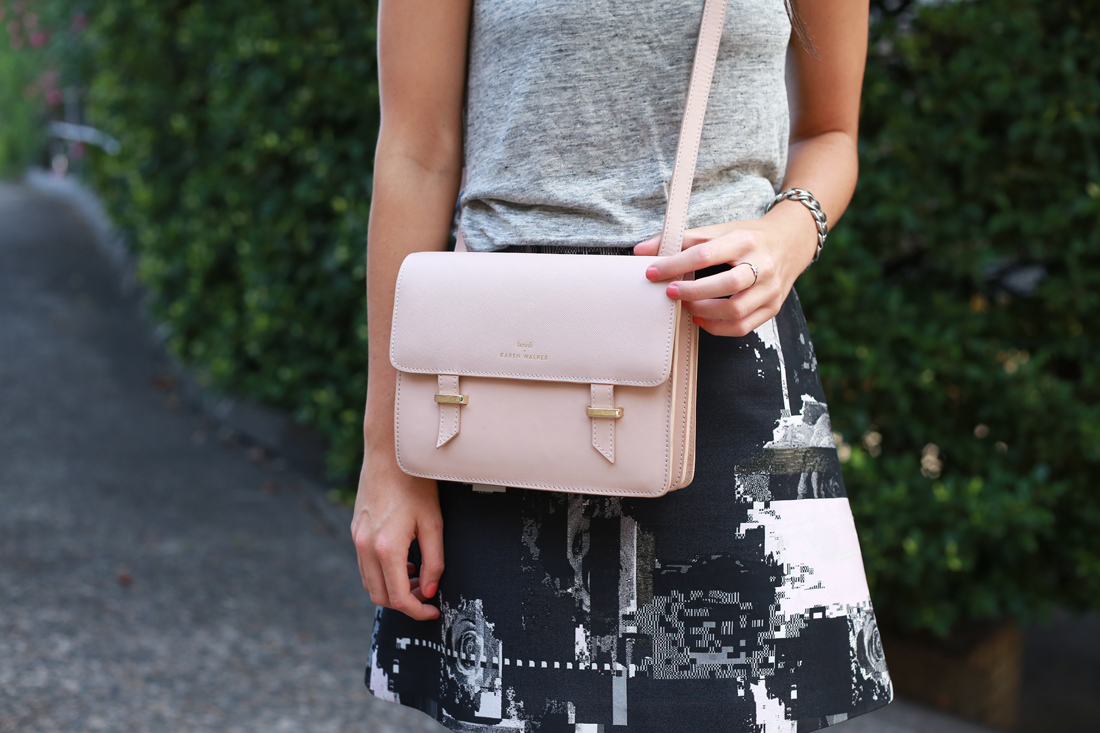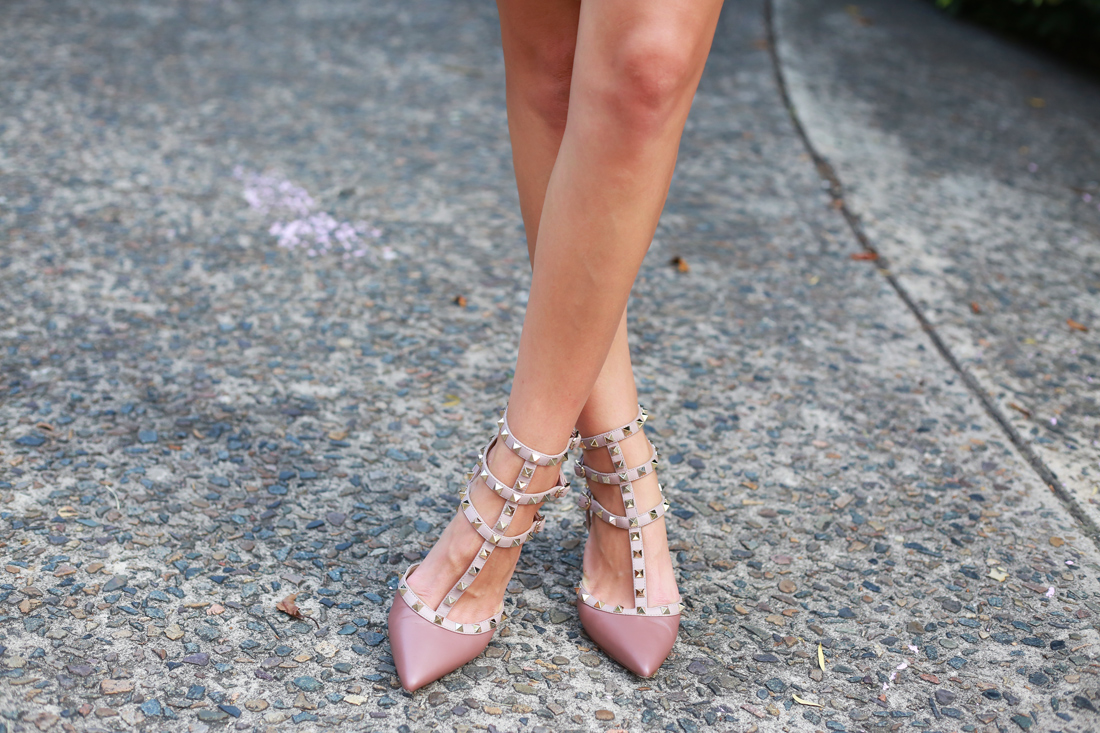 Acne Studios 'copy' linen t-shirt (in white or cheaper alternative), Josh Goot skirt, Valentino rockstud kitten heels, Karen Walker x Benah 'sloane' satchel, MBMJ katie bracelet
This week has just been one of those weeks; you know, the ones which are so mentally and emotionally draining that you cannot wait for the weekend to finally roll around – and a long weekend at that (because, 'Straya day').
While it probably would have served as the perfect opportunity for a weekend getaway (especially now that we have a car – !!), I for one am glad that we'll be keeping it pretty low-key. And if the weather manages to hold up (rising up to 37 deg C this Sunday), I think I'll be sweatin' it out in nothing but this Acne linen tee and a pair of vintage denim shorts. Only thing missing is a pair of jandals (sorry, "thongs"), an esky stocked up with a dozen ice cold beers, and a cool bevvy (stubby holder and all) in hand.
Get the look: