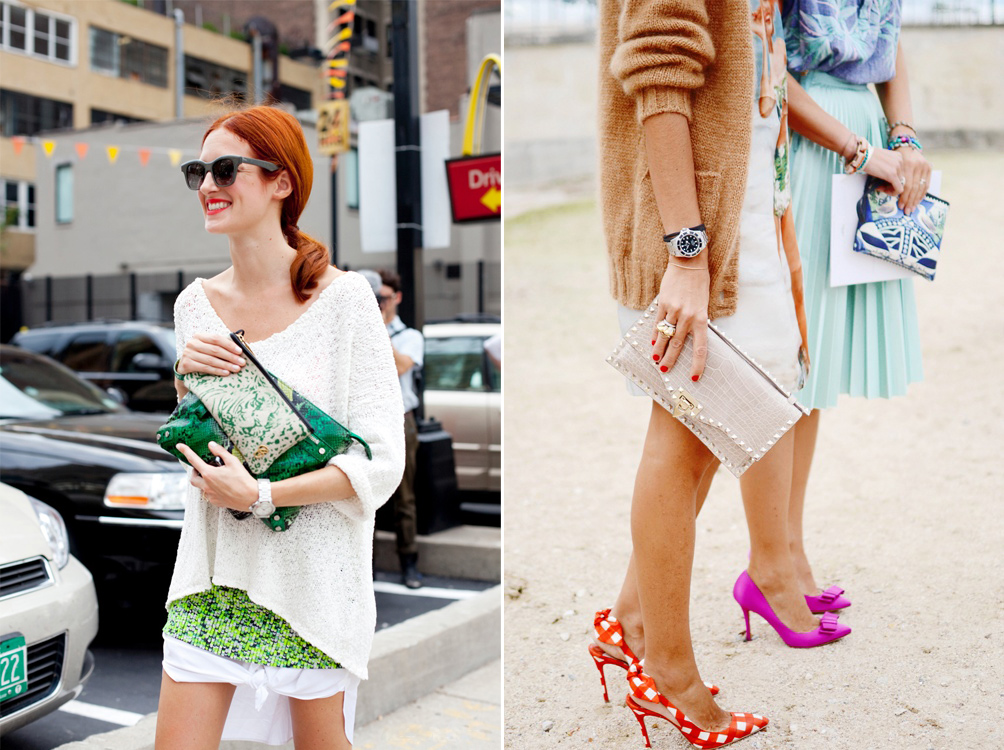 image source unknown
Going from the girl who wore almost nothing but neutrals, to the girl who now reaches for seasonal brights and details upon details in what feels like just a few months is nothing short of a wardrobe overhaul. Sometimes, life just calls for a change of pace – and an open mind – and the journey so far has been a fun one.
I'm still reaching for my tried and true favourites; the combinations I just know work – I mean some days, monochrome is just the way to go. But I've been adding to my existing wardrobe of core basics in a way that has really brought out an incredible element of playfulness, and I'm definitely not complaining. There's ruffles, structure, and prints, all things reminiscent of my early twenties, but this time I'm adding to my wardrobe with a sense of focus rather than the unbridled abundance of a girl living at home with a disposable income (oh the joys of being 22!).
While I don't want to reflect too much on how much my wardrobe seems to be changing – I mean, it is early days still – the parallels between what my wardrobe looks like now (colour palette wise) and how it looked before I parted with anything that wasn't a 'wardrobe classic' is just striking. It's not quite full circle, but I think you all know what I mean…