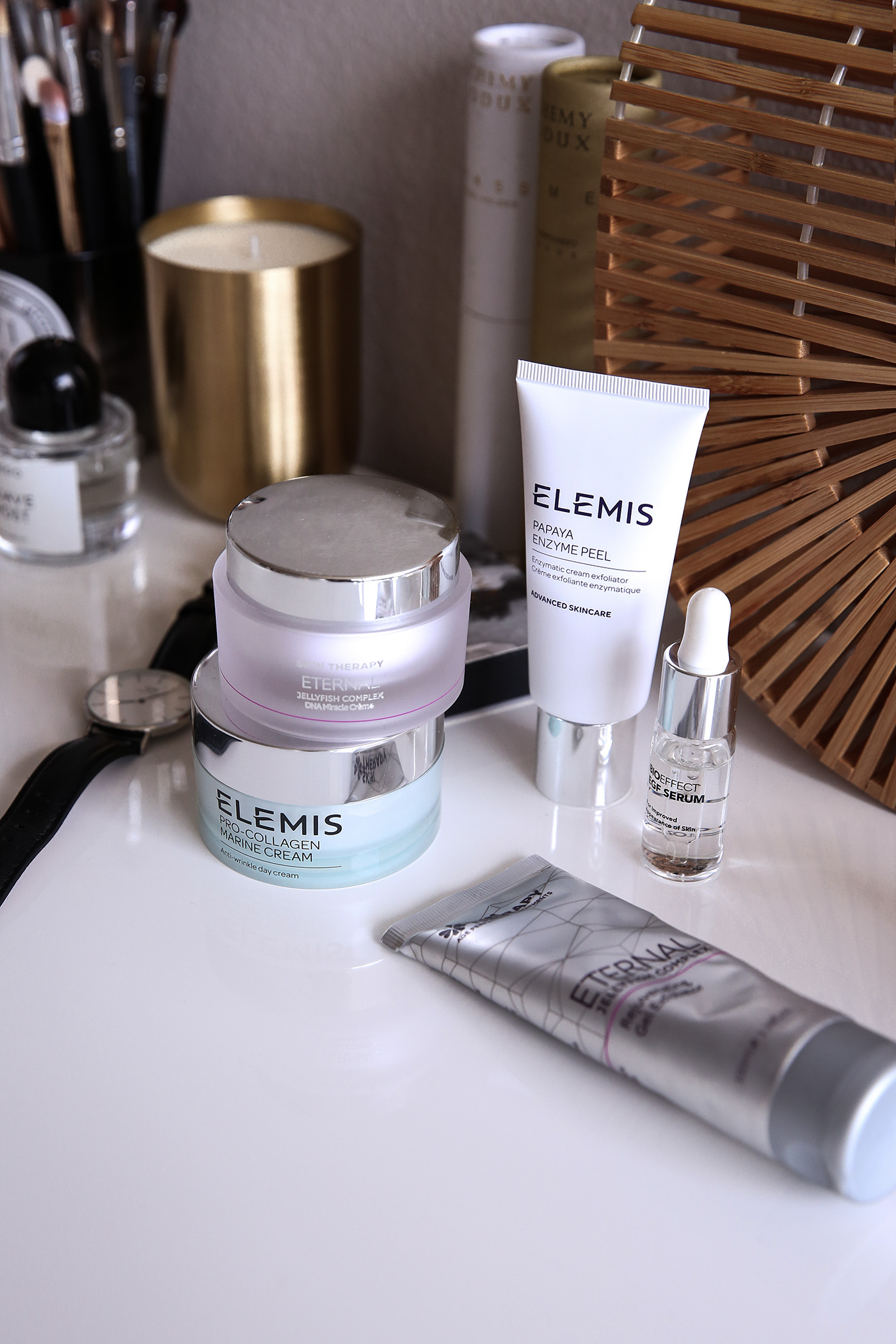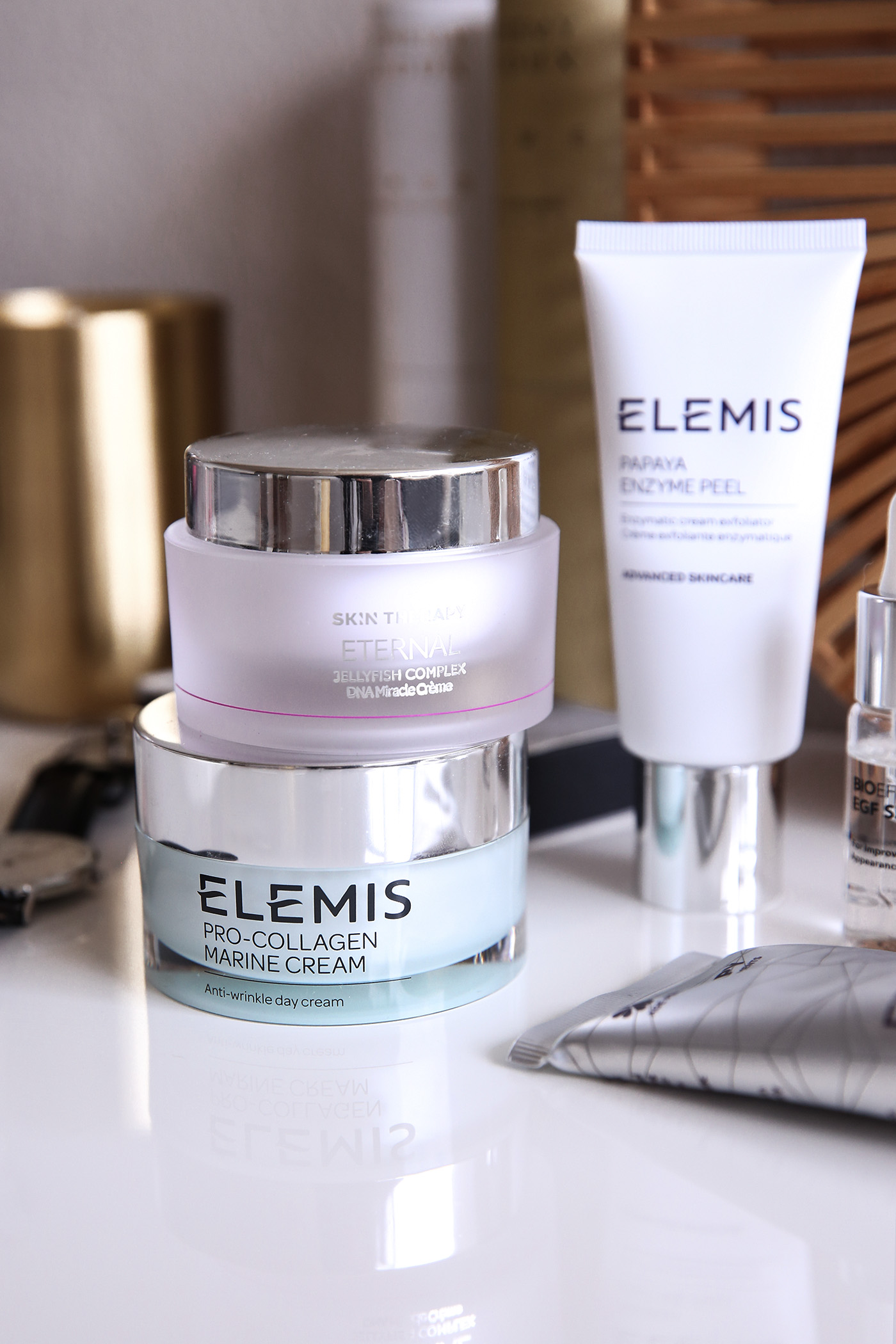 As a teenager, and even right through to my early twenties, my skincare routine was never something I though much of investing in. I didn't suffer from chronic acne, and aside from the minor skin irritation, I had a pretty even skin tone. Aside from a basic cleanser (I went for the St Ives Apricot Scrub on a daily basis!), I couldn't quite see the need for products like toner, moisturiser or serums.
Now just a week shy of my 30th birthday, I've found my attitude towards skincare has completely turned on its head. My routine may still be simple, but it's no longer the effortless 'one-product-wonder' I relied on a decade ago. My face might still be the same, but the quality of my complexion has changed; on-going stress has brought out patches of dermatitis on my face, and I'm starting to notice fine lines and the beginnings of wrinkles that I swore weren't there yesterday. Basically, I've come to realise that I need to be putting in a lot more effort when it comes to my skincare regimen, relying on a few hero products to give me a bit that 'lit from within' glow, and help to keep my dermatitis mainly calm.
I appreciate the simplicity of sticking to a regular routine, not to mention it's the best thing for your skin too, which is why I've been sticking mostly to five key skincare products (plus an old faithful toner) since mid-November, that I've been dying to share my thoughts about.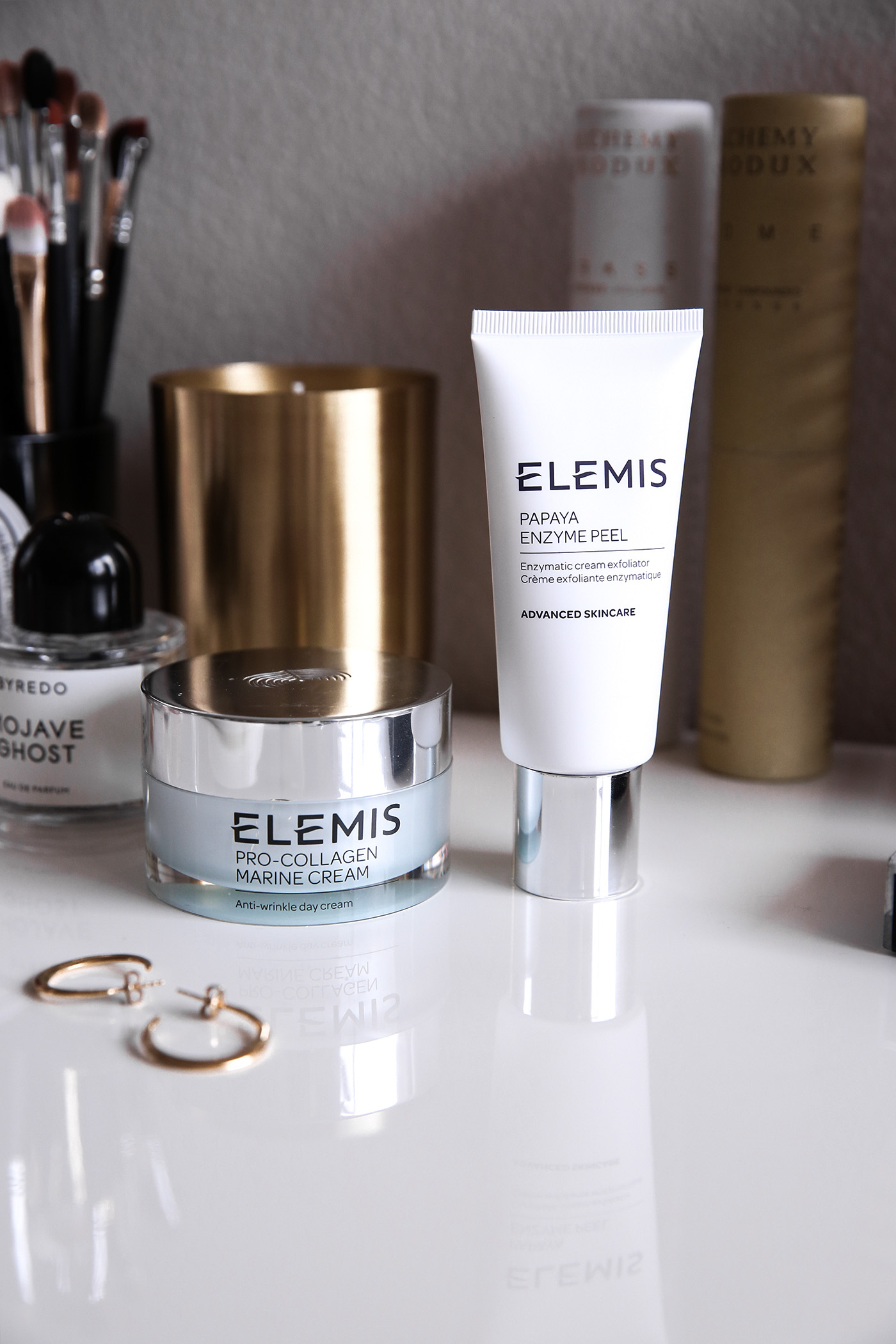 First, I want to start with a couple of products from Elemis. After indulging in an Elemis facial treatment during our belated Honeymoon in the Maldives, I found myself lingering over a couple of products that I decided that I didn't want to leave the spa without; the Papaya Enzyme Peel and the Pro-Collagen Marine Cream.
I feel like I probably need to preface this by saying that this is a combination of products that I've been seriously blown away by, and I don't say that lightly.
My favourite of the two products has been the Elemis Papaya Enzyme Peel. This is a unique smooth cream peel, which contains nourishing milk protein, marine algae and vitamin E which give your skin a powerful anti-oxidant boost and provide radical protection, and the natural fruit enzymes of papaya and pineapple to revitalise tired-looking skin.
I've been using this gentle exfoliator either once or twice a week, and I'll leave it on the skin for 15 minutes before rinsing off with warm water, followed up with the Pro-Collagen Marine Cream. As a natural peel, I've found this works perfectly for my sensitive skin, which in part I think is down to the high quality plant-based ingredients, which are incredibly gentle, and in my experience haven't caused any irritation. Unlike some masks, the peel stays relatively 'wet' on the skin, but it's the results that I absolutely love; it leaves my skin feeling soft, smooth and bright.
I'll follow this up with the Elemis Pro-Collagen Marine Cream, a potent moisturising cream containing a powerful combination of anti-ageing properties, that have been clinically proven to improve skin firmness and reduce the depth of wrinkles. One of the key selling points for me is the texture; it's a light gel cream, that is intensely moisturising – perfect if you have oily yet dehydrated skin like mine. It feels luxurious to use, and gives your skin that immediate hit of hydration, leaving your complexion looking fresh and glowing – particularly when used in combination with the Papaya Enzyme Peel.
The star ingredient of this moisturiser is the unique Mediterranean brown algae called patina pavonica, which is rich in water-attracting polysaccharides and fatty acids, helping to moisturise and and form the building blocks to healthy and a younger-looking complexion. This Mediterranean seaweed is blended with rose and mimosa absolutes, and gingko biloba for protection against free radicals.
Given how intensely hydrating it is, I'd originally intended on using the Pro-Collagen Marine Cream solely as a night moisturiser, but instead, I like to see its effects at work during the day. I'll apply this mostly after my morning skin routine, which alternates daily but typically includes a serum and an under-eye cream, and I love the glow that this gives my complexion – this was definitely worth the splurge, and I've already got my eye on a couple of other products from Elemis that I think would be great additions to my beauty repertoire.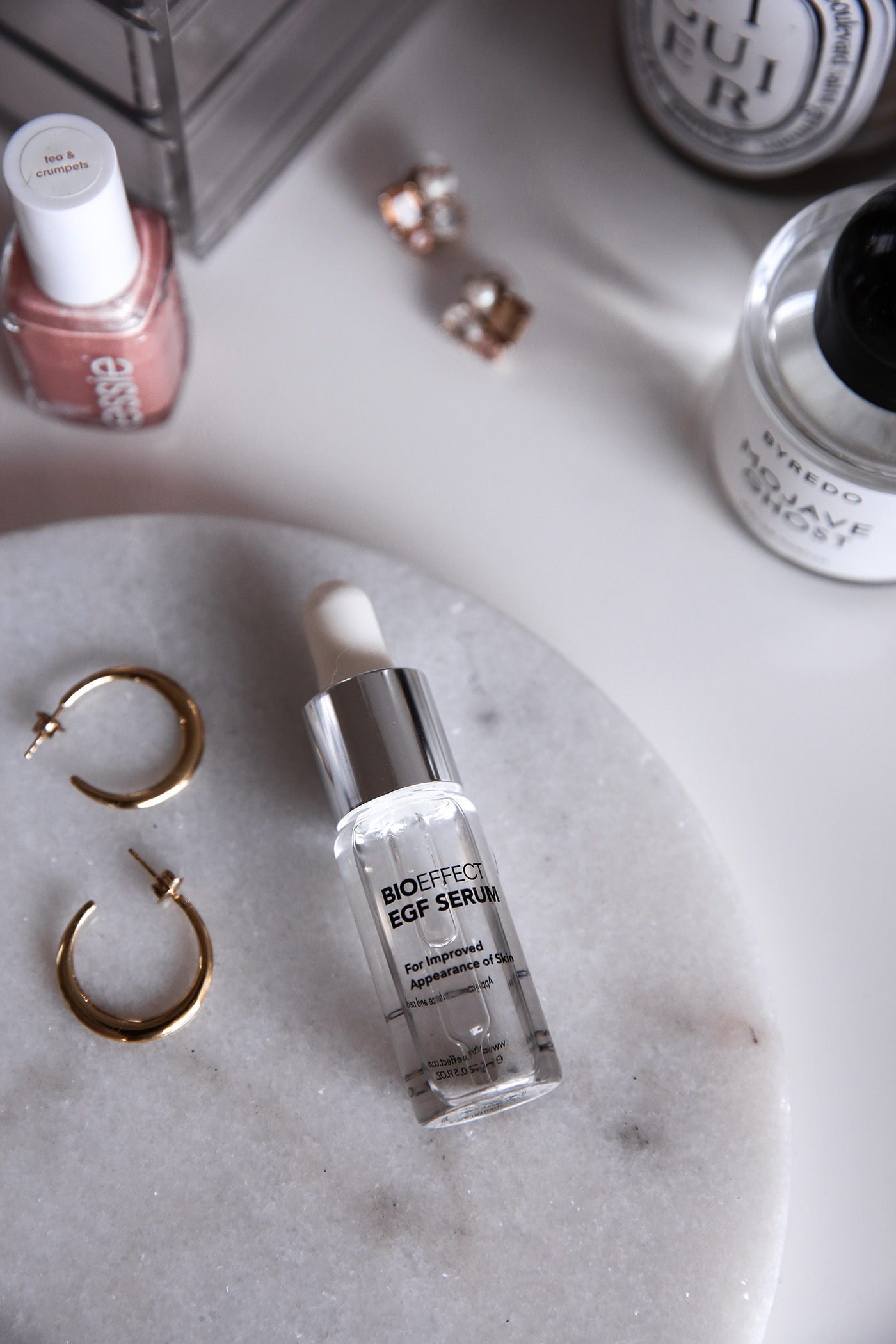 Perhaps the biggest change to my routine has been forgoing many of my usual suspects in the evening, in favour of the Bioeffect EGF Serum. This is hailed as a concentrated treatment, which contains only seven ingredients, in potent amounts – you only need to use a mere 2-4 drops of this at night for it to have an effect on your complexion. I'll be upfront about this; I was a little bit skeptical about what this was going to do for my skin. I couldn't imagine cutting my nighty post-face wash routine down to one product after relying on so many different skincare products for so long, but I figured, it couldn't be a bad thing, could it?
Created in volcanic pumice stone using geothermal water, the production of the serum doesn't harm the environment, but perhaps what's most interesting about it, is the way that it works on your skin. Rather than being absorbed into the skin like most (read: all) other serums I've tried, this sits on top of the skin, to communicate with your epidermal cells – the key is that it's supposed to interact with your skin cells without any interference, which means, no night moisturiser on top.
The product comes in a 15ml dropper, which at an eye-watering $195 AUD seems a little steep, but I've been using this almost nightly for approximately 8 weeks now, and I'm nowhere near close to finishing the product. And when it comes to its performance? The Bioeffect Serum has definitely had an impact on my skin; my skin tone appears to be slightly more even, and it's incredibly smooth to the touch. However, while it might be summer in Sydney, my skin still craves a bit of a hydration boost, and I'm finding that just using the serum on its own isn't quite enough for me. I get the odd small breakout, and I'd like to be able to use this successfully in combination with a toner and a moisturiser to balance things out a littler more. As an anti-aging product, I can definitely see the science at work, and while this does cost a pretty penny, this is one of those luxury skincare products which I think is worth taking a look at, particularly if one of your concerns is to minimise the signs of ageing.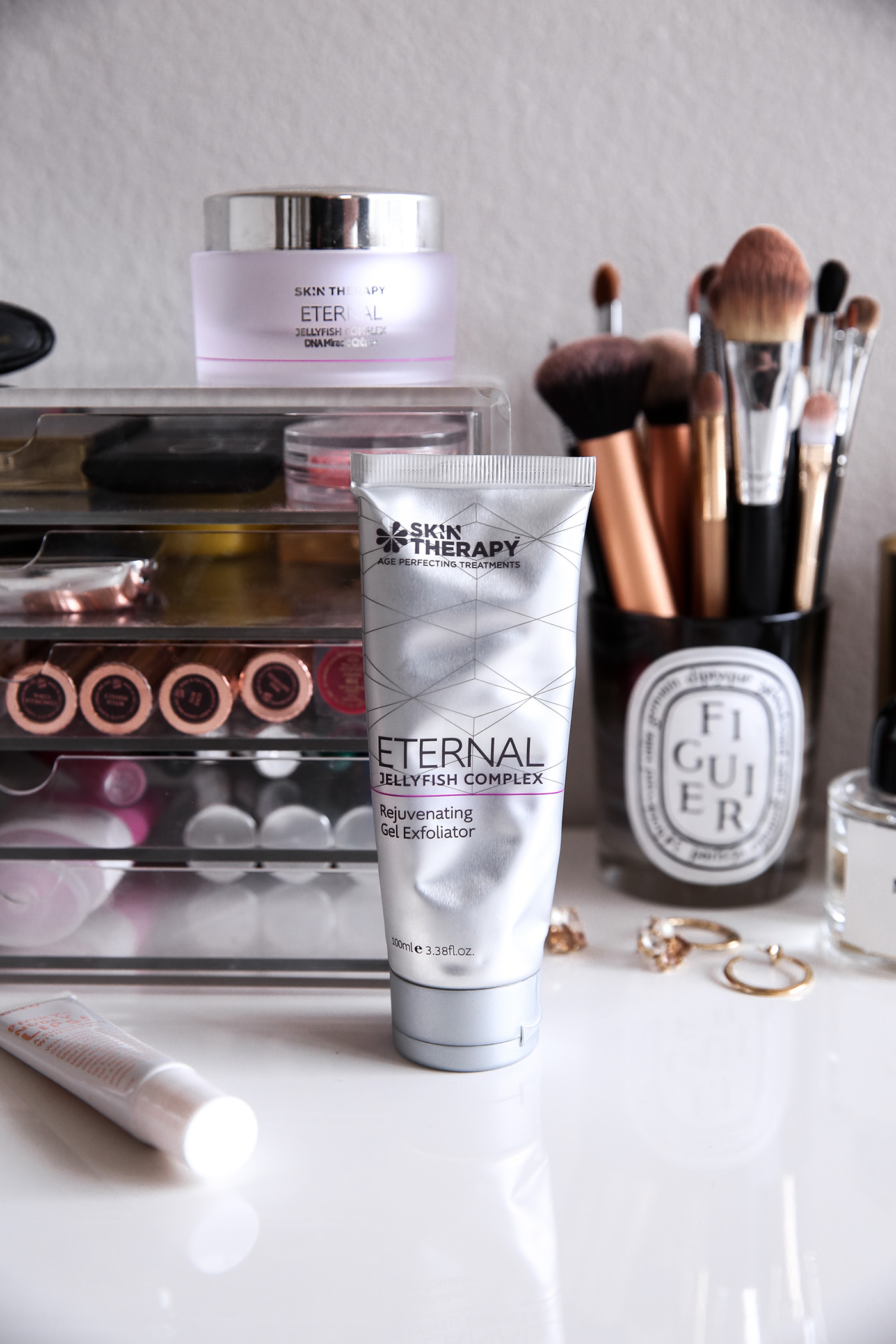 Finally, as much as I've been loving the addition of a bit of Elemis to my regular skincare routine, I've been alternating in a couple of products from Skin Therapy, which I've found have been really great all-rounders.
At least three mornings a week, I've been reaching for the Skin Therapy Eternal Jellyfish Miracle Gel Exfoliator – talk about a mouthful. This is a really fine gel cleanser which gently buffs and polishes the skin using exfoliating granules and AHAs derived from fruit and plants. Part of Skin Therapy's 'Eternal' range, this cleansing exfoliator contains a combination of anti-aging ingredients including a unique jellyfish complex called 'Juveleven'. This particular ingredient contains a peptide called Acetyl-Hexapeptide-51 which works to repair the signs of ageing.
As someone who spent years using the St Ives Facial Scrub on a daily basis, I'm quick to surmise that this is an exfoliator which depending on your skin type, is gentle enough to be used every other day, if not daily. Unlike other exfoliators, it doesn't feels astringent or dry out my complexion, by contrast, it feels nourishing on the skin, which I put down in part to the rich gel formula.
I've been following this up with the Skin Therapy Eternal Jellyfish Complex DNA Miracle Creme, a lightweight moisturiser for day and night. I've been sticking to mornings only with this product. It has a lightweight, bouncy texture which sinks into the skin almost immediately, drying down to a matte finish. While nourishing, the finish helps to keep it from feeling heavy on the skin, and I've been loving this as a moisturiser during the warmer months.
As with the Gel Exfoliator, the Complex DNA Miracle Creme also contains the unique complex, Juveleven, enhancing cellular repair and hydrating the skin. Plus, both products are free from parabens, GMOs and phthalates. Essentially, the two combined are a skincare powerhouse, and I noticed that the simple pairing has left my skin looking plumper, and fresher than it has in a long time, which I can only put down to the collagen boosting ingredients, plus both products can be easily picked up during your weekly supermarket shop, they're available at Coles and Woolworths nationwide.