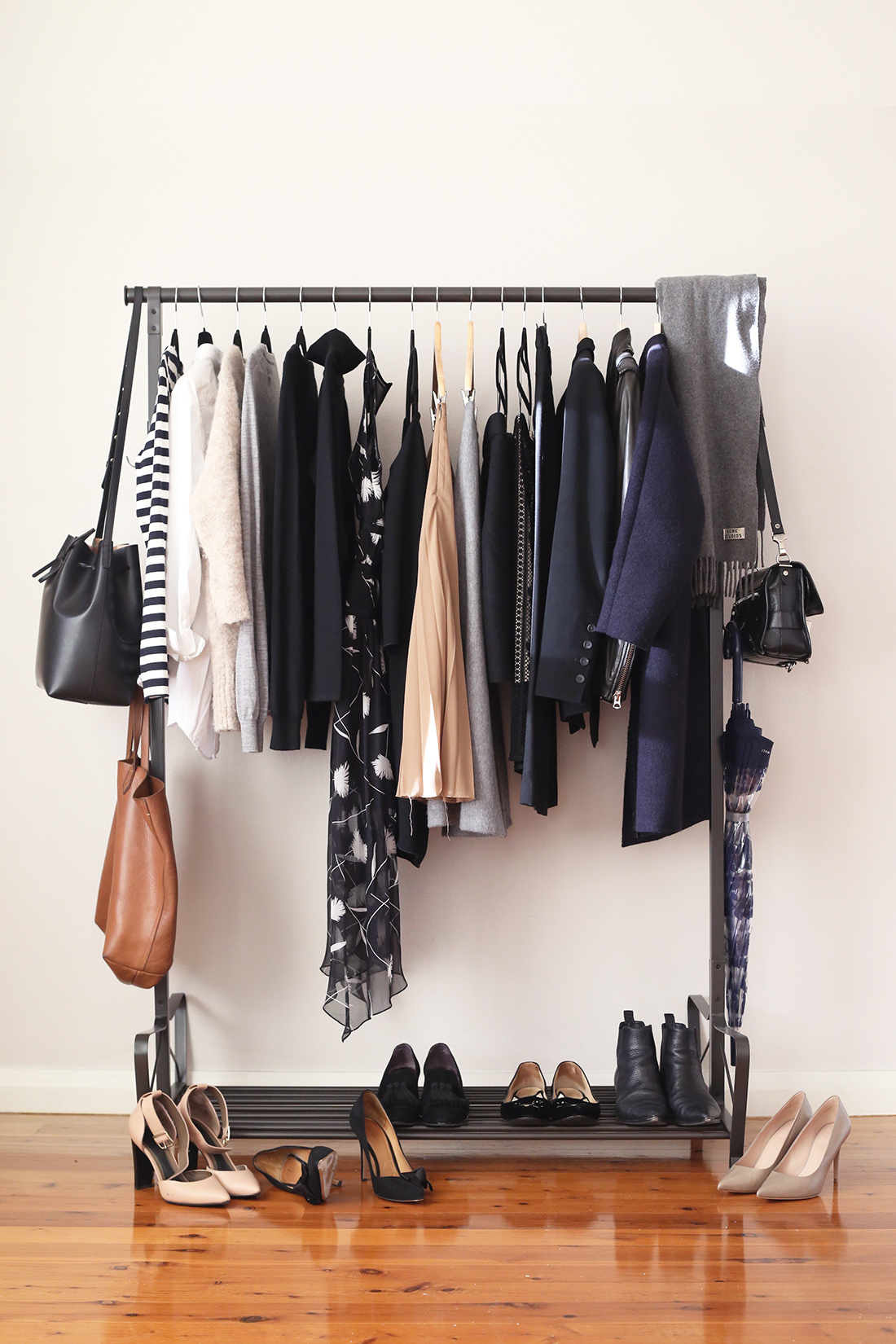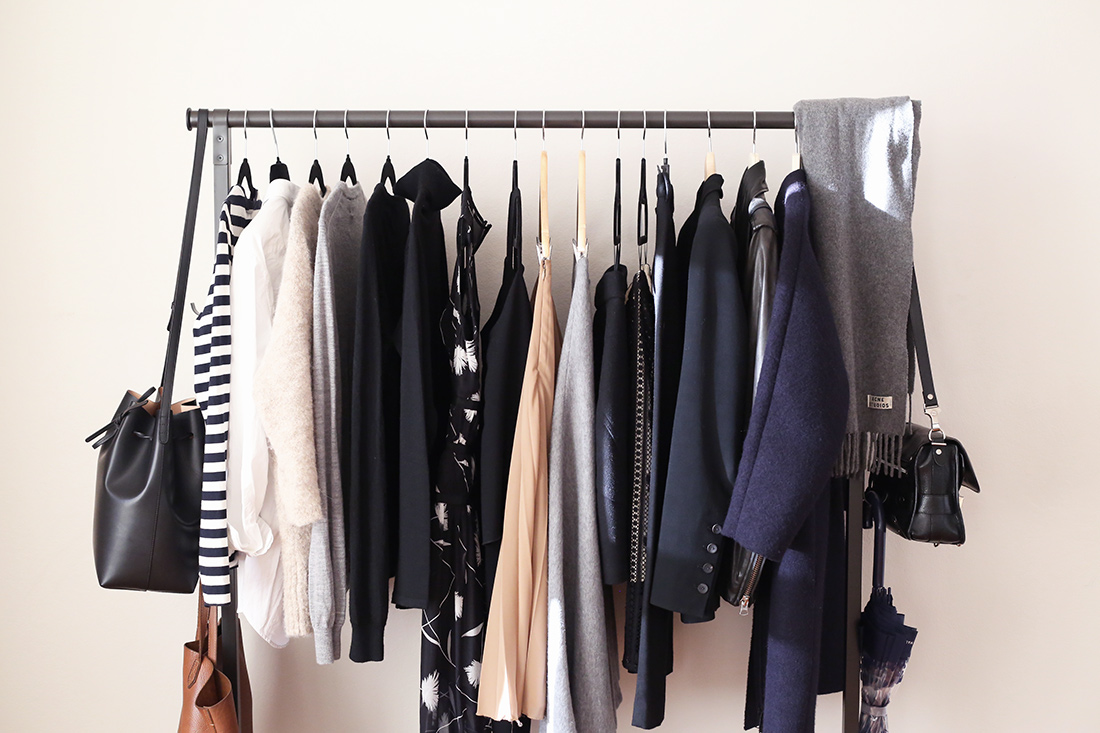 Since I've been on a bit of an unofficial shopping ban for the better part of this year, my attitude to capsule wardrobes, and minimalism (to an extent – but that's another story for another day) has really shifted. I've embraced the idea of living with less, and how effortless getting ready each morning becomes with a carefully edited selection of pieces.
I felt much less inclined to stick to the foundations of Project 333 for winter, instead taking a much more different approach to my capsule this season. My focus turned more to the core pieces that I was planning to wear this winter, my preferred colour palette (which will come as little surprise…) and the proportions my outfits would be based on. There are some stripes, a few merino knit sweaters, loose flowing midi skirts, cropped woollen trousers and a cocooned raw wool coat. The palette is just what you'd expect from me; black, white, and every shade of grey in between, with a little bit of camel thrown in for good measure.
So I thought I'd put together a quick and fun video sharing with you all the foundations of my winter wardrobe – for those of you wondering how a languid flowing almost-mini-dress has made the cut, think a very thick pair of opaque stockings and some Uniqlo heat tech for good measure.
I will be fleshing it out a little as needed, but I'm quickly learning just how much a creature of habit I can truly be.
Shop the video: