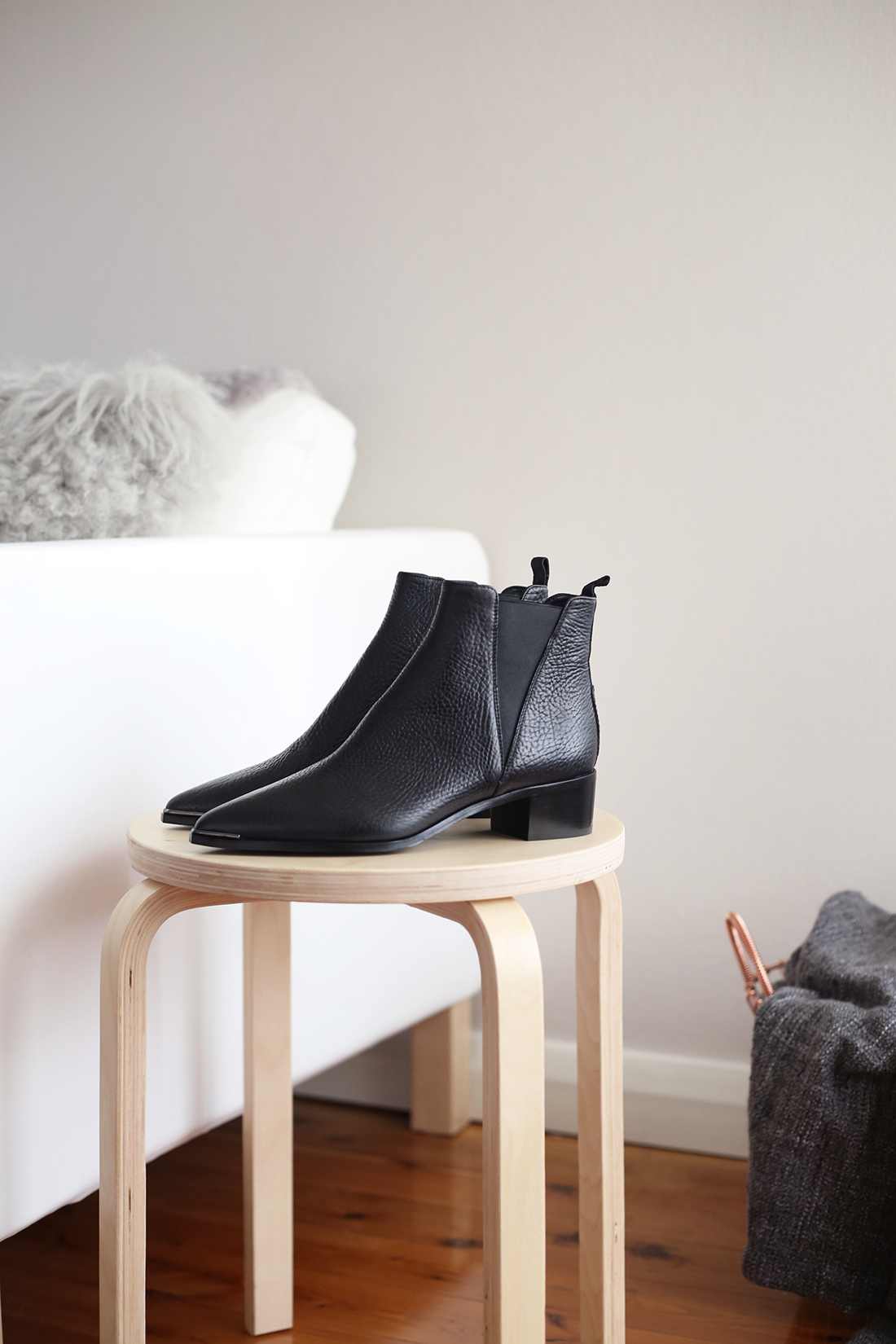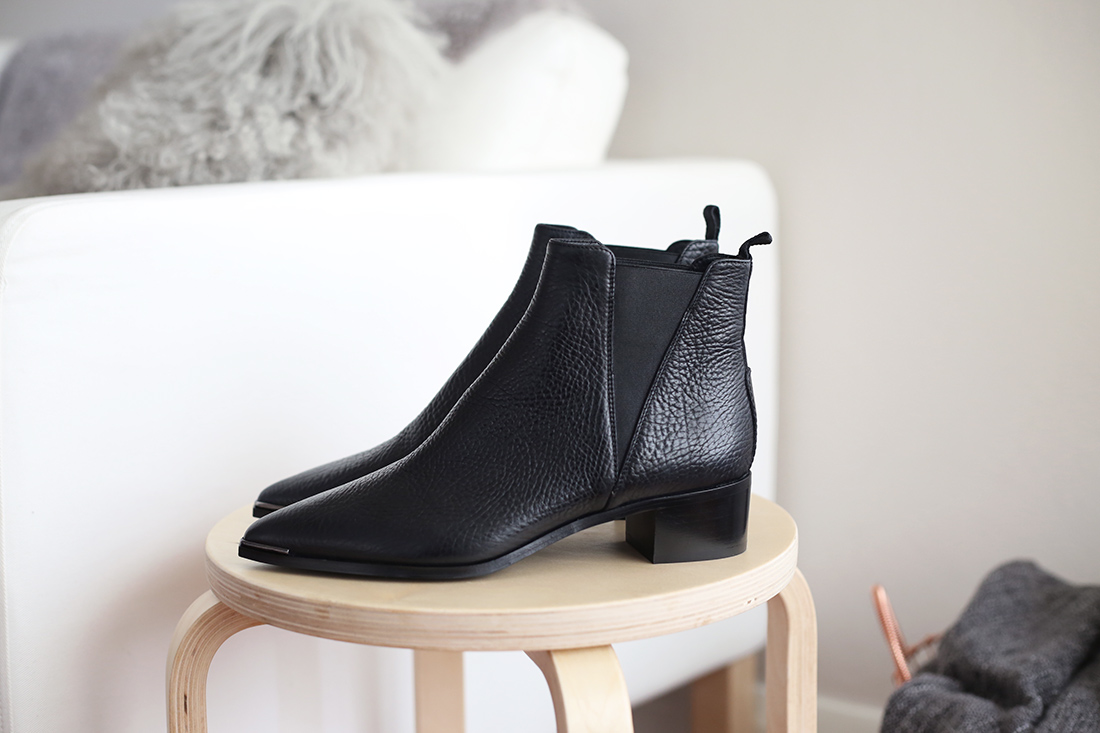 Acne Studios 'jensen' grained leather boots
Item number two that I picked up for the 5PFW Challenge? A pair of black leather boots from Acne Studios. Let's just say that while I'm still dead set on getting the Velocite shearling jacket (one day…), I needed to be a little more realistic – Sydney doesn't often go below 11 degrees celsius, and I've had a pair of black leather ankle boots on my wishlist for going on two years now. A pretty wise compromise on my part, given that about 90% of my shoe collection is comprised of heeled sandals or suede flats!
I've had them just going on two weeks now and my first thoughts? They're more comfortable than Isabel Marant's dicker boots (if that is even possible), they require absolutely no breaking in, they're durable, and they look incredibly sleek on.
I'm just a few days shy of the halfway mark on this challenge, so I'm hoping to give you all a bit of an update on how I've been tracking in the coming weeks. And for those of you looking to go on a shopping ban, I've got a few tips and tricks up my sleeve (although that's another post for another day) to share with you all.
Shop Acne Jensen boots: