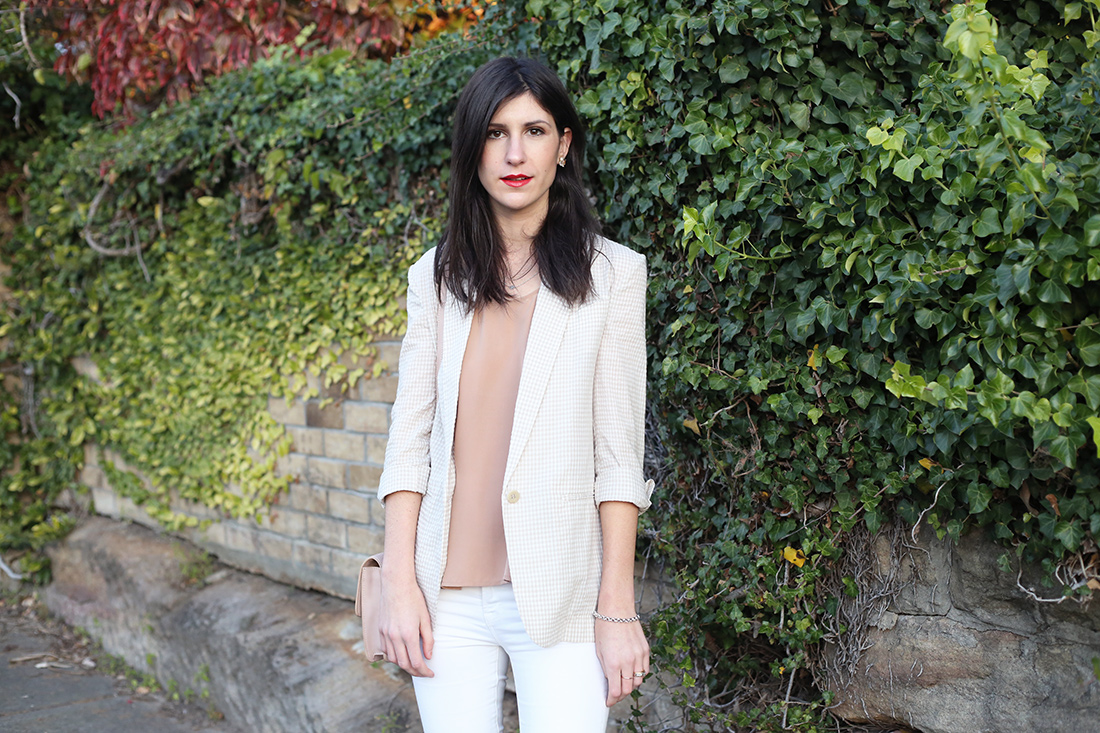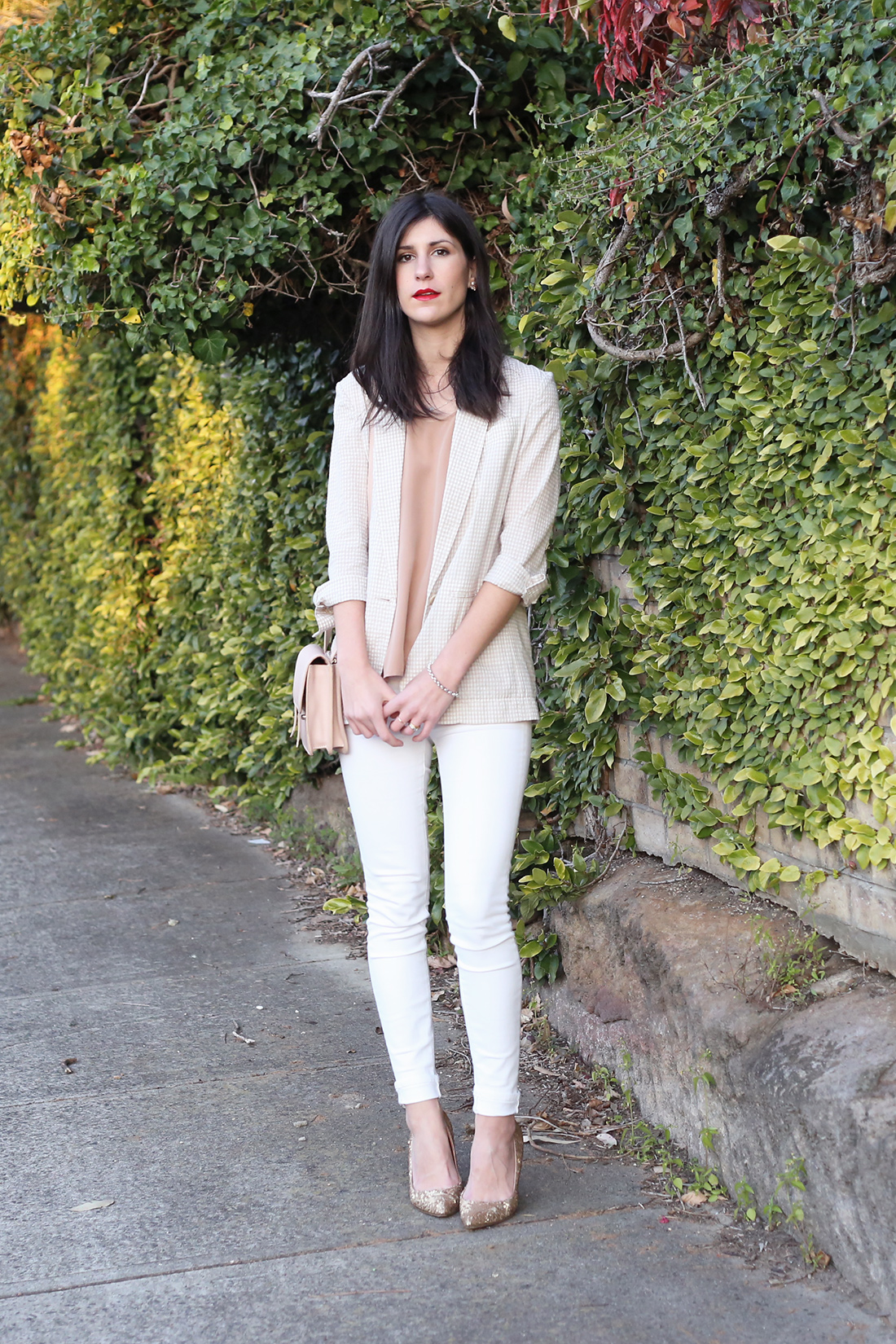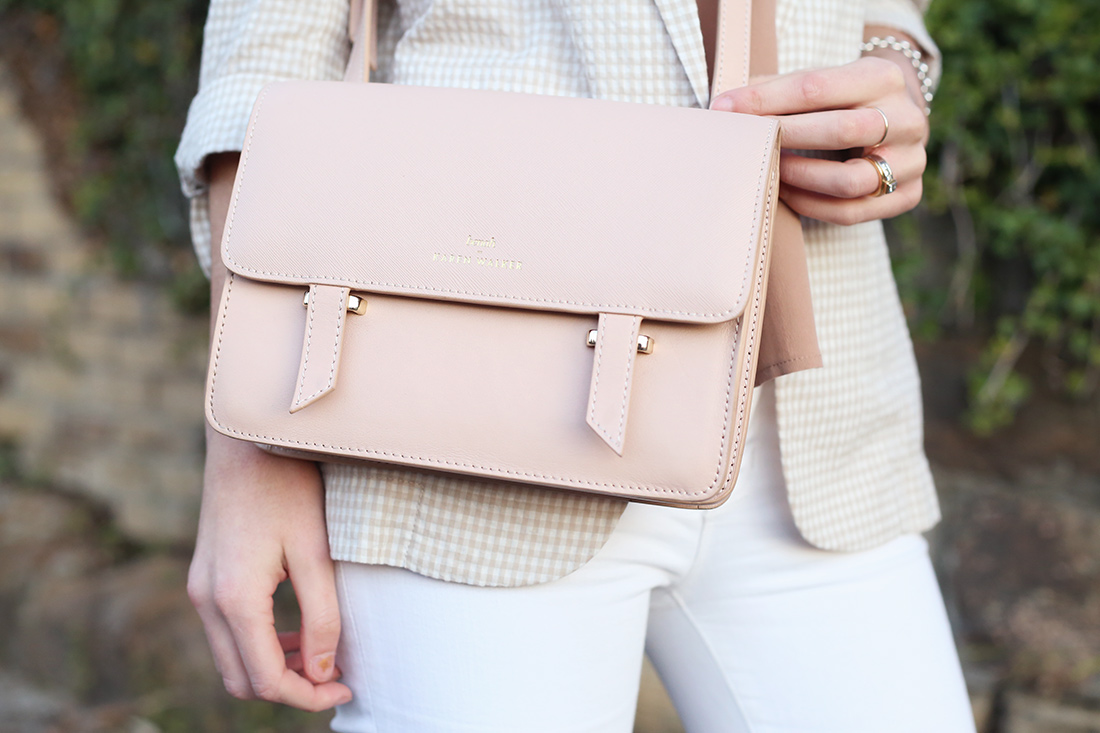 Everlane silk tank, J Brand skinny jeans, Karen Walker gingham blazer, Givenchy sequin heels, Karen Walker x Benah satchel
The winter struggle is real. It's barely been a week and already I'm complaining about the lack of heating in our home, and wearing everything black in my wardrobe like it's going out of fashion. It's just that routine; the one which begs for a sleep in until the sun comes out, or for that second cup of hot chocolate even when you know the first ones should have been enough.
So I've been trying to up the ante a little bit. A red lip here (I really wasn't kidding in this post…), a little bit of white denim and some sparkly shoes there… it's almost enough to get me out of the rut which seems to come hand in hand with the cold snap every. single. year.
But, let's keep it real. Which means, wilfully admitting the cold hard truth that just metres away, were a oversized woollen scarf and a pair of leather boots to crawl back into seconds after these photos were taken… Good thing I come prepared…
Get the look: