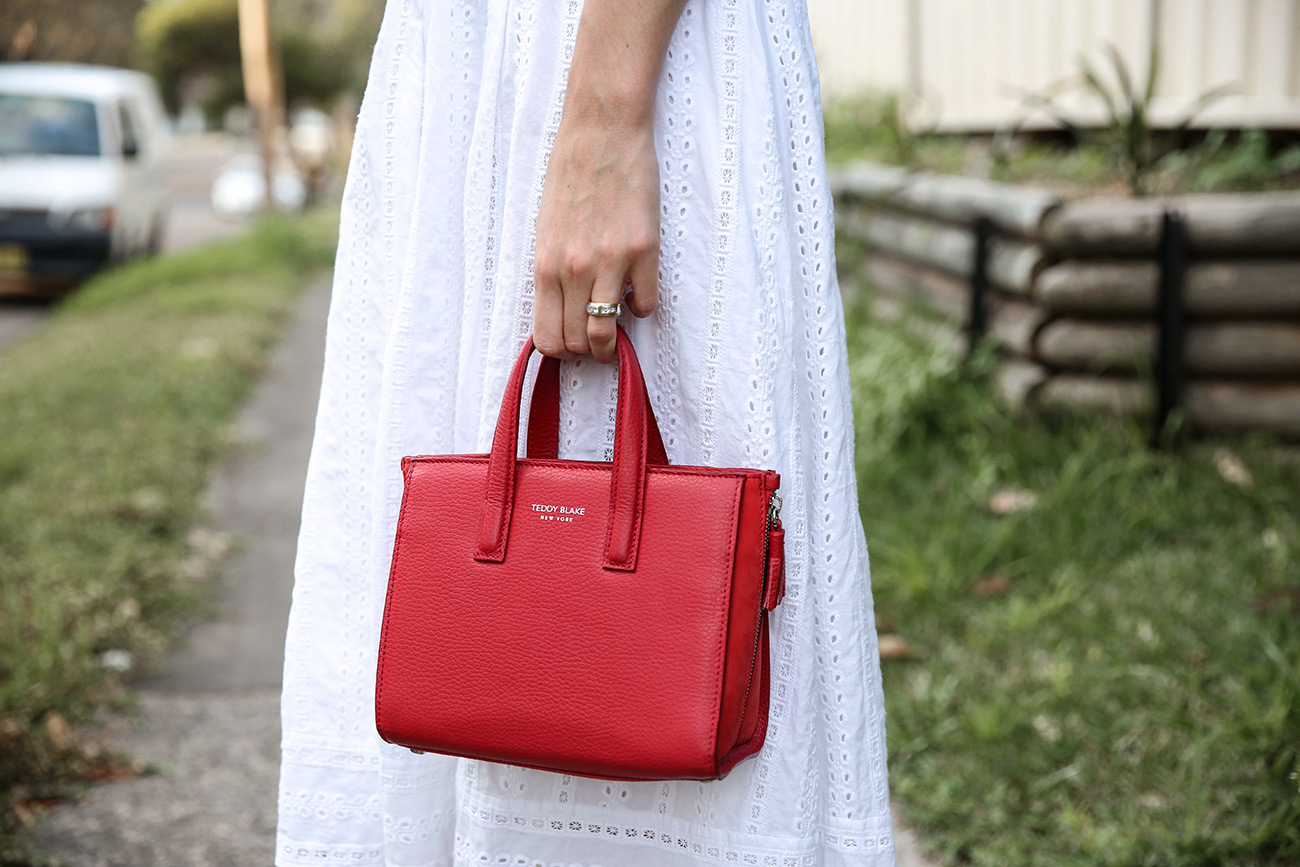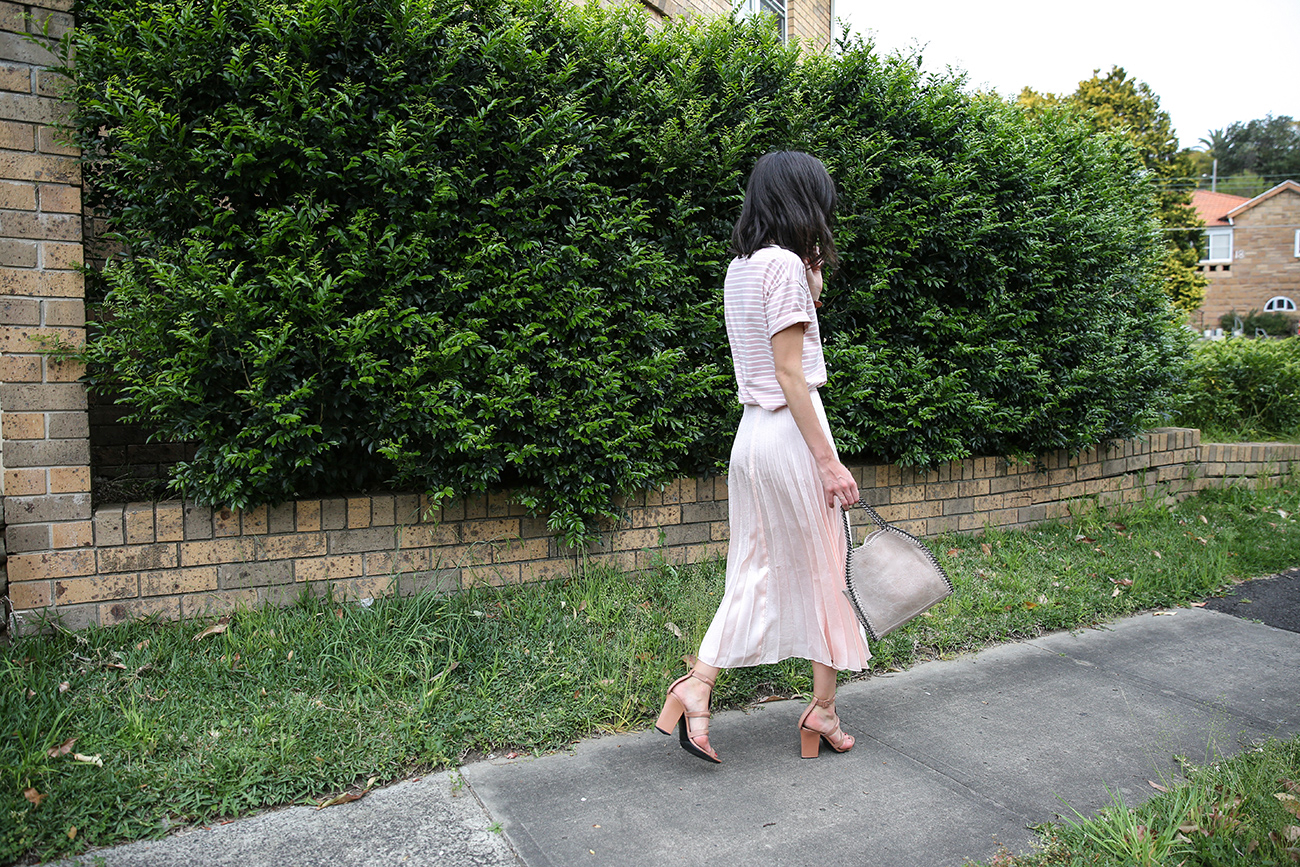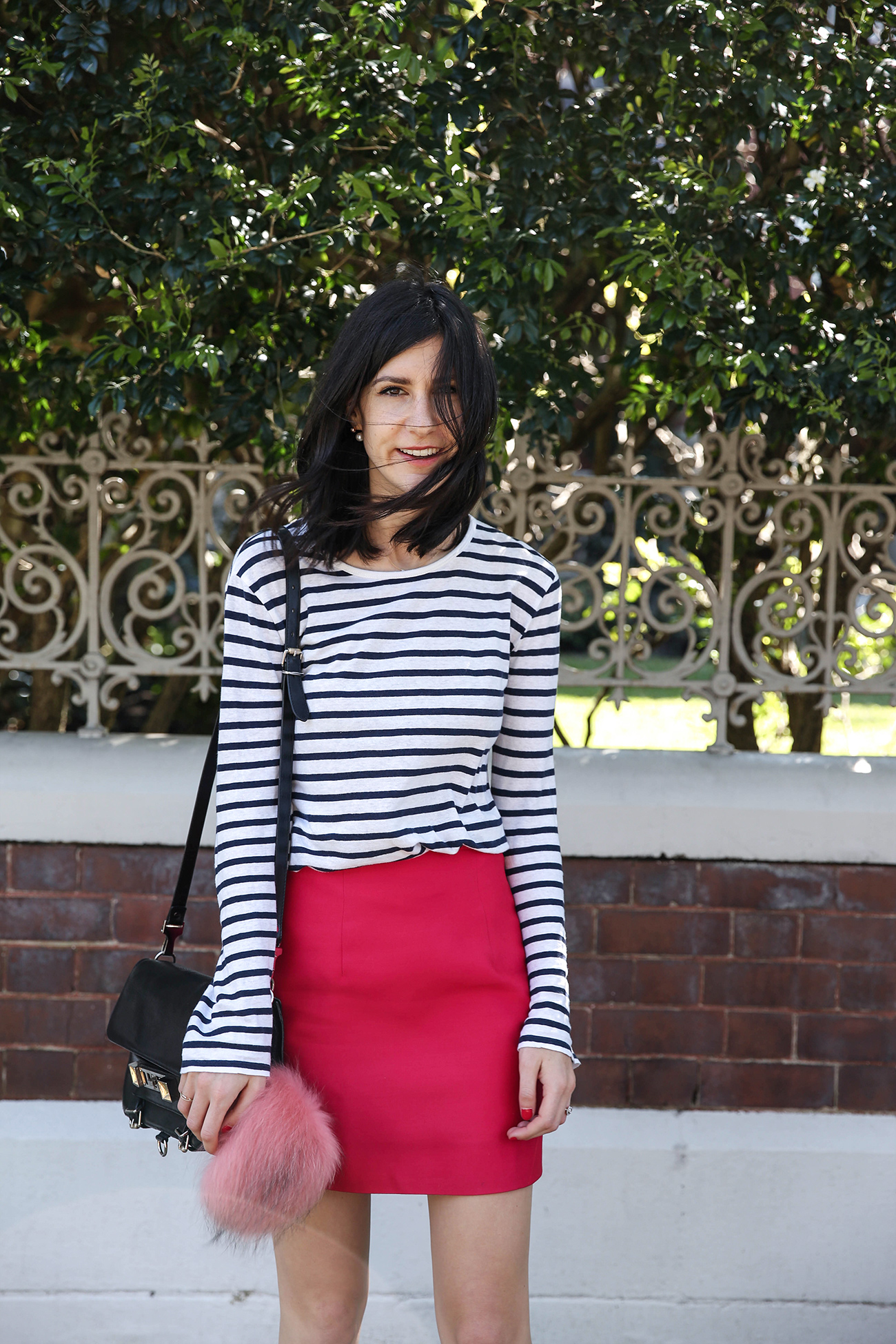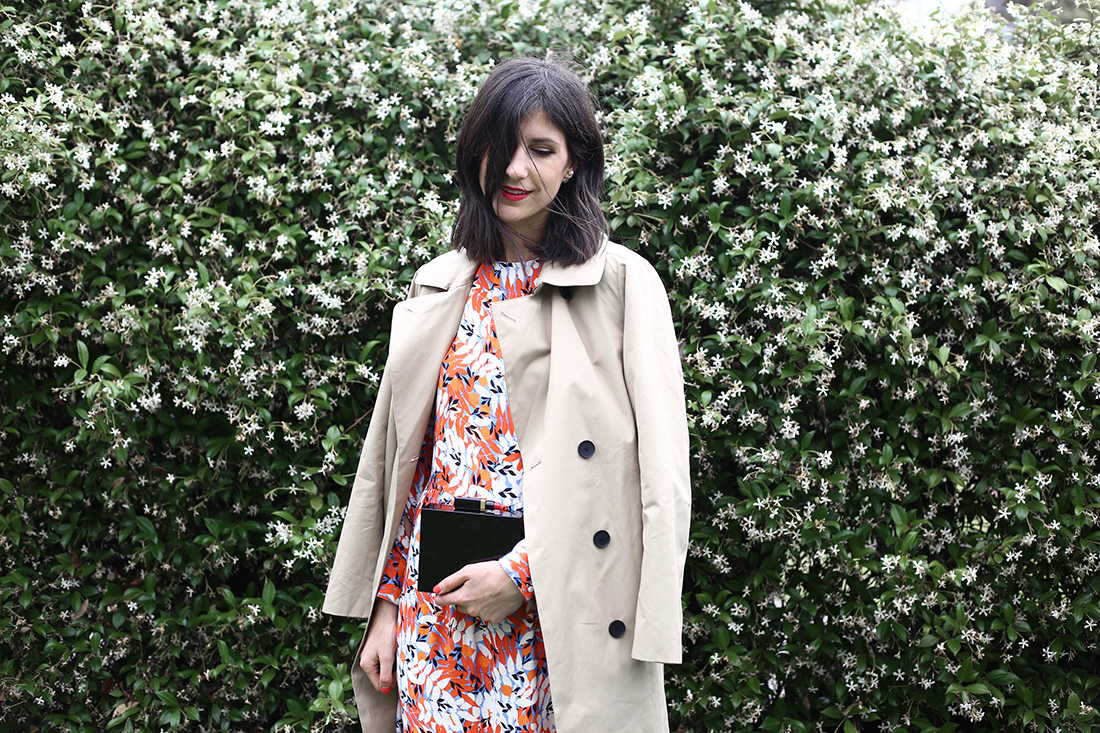 When it comes to my wardrobe colour palette, I'm a minimalist at heart; give me anything white, grey, or black and I'm all in. But sometimes a girl likes to mix things up a little, and as of late I've been making a real effort to add a bit of colour to my wardrobe, so I wanted to share the tips and tricks that I've been using to help me branch out of my usual comfort zone.
TIP ONE: THROUGH YOUR ACCESSORIES
This is basically 'Adding colour to your wardrobe 101'; it's the easiest, and least invasive way to perk up your wardrobe and add in a little bit of life. For me, my favourite is to add a pop of colour with a handbag (even if it's just in a nude hue) – it's one of the focal points of your entire look and a bright computed bag can really change the entire mood of your outfit in an instant. If that's a little too full on, then a colourful small leather good like a wallet or coin purse is also a great option.
I also love to mix things up with a fun flat or a statement shoe (I think these are purr-fect), though if you want something that is a little more subtle, a taupe boot is such a simple way to add another hue into your autumn or winter wardrobe and in my case, I find it encourages me to stick to a softer colour palette rather than reach for my usual faves of all black.
A few other accessories options include some funky sunglasses (these are cute!), a bandana that you can tie at the neck or attach to your bag (this one from Madewell is a fave), or alternatively you could top off your outfit with a felted wool fedora (I adore this one) or a straw hat.
TIP TWO: TRY A BOLD LIP
Fact: I didn't really start wearing make up until three years ago. But once I did, one of the ways I found I could brighten up my look but also change up my appearance was with a bold coloured lip. It's a statement that truly makes an impact, and I love that all it takes is a simple swipe of your favourite lippie to do the trick. My favourites are Wild Ginger from Tom Ford and Coachella Coral from Charlotte Tilbury.
TIP THREE: PAINT YOUR NAILS
A red nail polish is about as classic as they come, and just like a brightly coloured bag, can really change up the whole mood of your outfit. I like to stick to colours mostly within the red/magenta colour family as overall I find that they're the most flattering for my skin tone, however if you're so inclined, a cool minty green is a cute option for those warmer months.
TIP FOUR: START WITH A SUBTLE PRINT
I know what you're thinking, what print out there is actually subtle… right? For me, my focus is on prints that don't take me too far out of my comfort zone – be it a white wide stripe shirt with contrasting thin red stripes, or a navy and white polka dot. Start small, and choose prints that have a base colour that fits in naturally with the colour palette of your existing wardrobe, as they will be easier to mix and match and seem a little less intimidating to wear.
TIP FIVE: START WITH A NEUTRAL
If prints aren't your thing then start off by picking a neutral and running with it, be it a simple camel or beige trench, a khaki knit, or some mid-blue wash denim and a chambray shirt. They're called neutrals for a reason – they go with pretty much e-v-e-r-y-t-h-i-n-g, as well as pairing pretty well together (for the most part!). The neutrals in my wardrobe span across all kinds of camel hues, to blush pinks, washed out blues and a little injection of beige-toned khakis.
TIP SIX: PICK AN ACCENT COLOUR
This goes a little bit hand in hand with my previous tip, but sometimes just having one accent colour in varying shades is also another great way to inject a little bit of colour into your wardrobe. I personally have been really drawn to blush pink hues, which also work well with camels, taupes, rusty browns and burgundy hues. The best part is that you can also do a little mix and match; for example if you have a pink top and a pink pair of trousers, you can pair them together to get a huge hit of colour, or separately if you are after something a little dialled back.
TIP SEVEN: GO ALL OUT WITH A STATEMENT PIECE
If you don't do things in halves, then this is definitely for you. I'm always drawn to the trophy jackets that were an iconic Isabel Marant hero piece every single season (like this one here), but a think a really vibrant skirt in an interesting silhouette is also a great option – this is one that's all down to personal taste!
Finally, I think that Pinterest can be a really helpful tool when trying to pinpoint (get it?!) the types of colours that you're drawn to. Lately, I've been drawn to those earthy emerald greens, blush pinks, and tangerine-hued reds, just judging by what I've been pinning lately (you can check out my Pinterest here).
Another point to note is that make sure the colours you're choosing are in the same family, if you like warm-based tones, stick with that, and vice versa if you prefer something that's a little cooler; not only will the colours be easier to mix and match, but what you might find is that warm hues, of example, better suit your complexion.