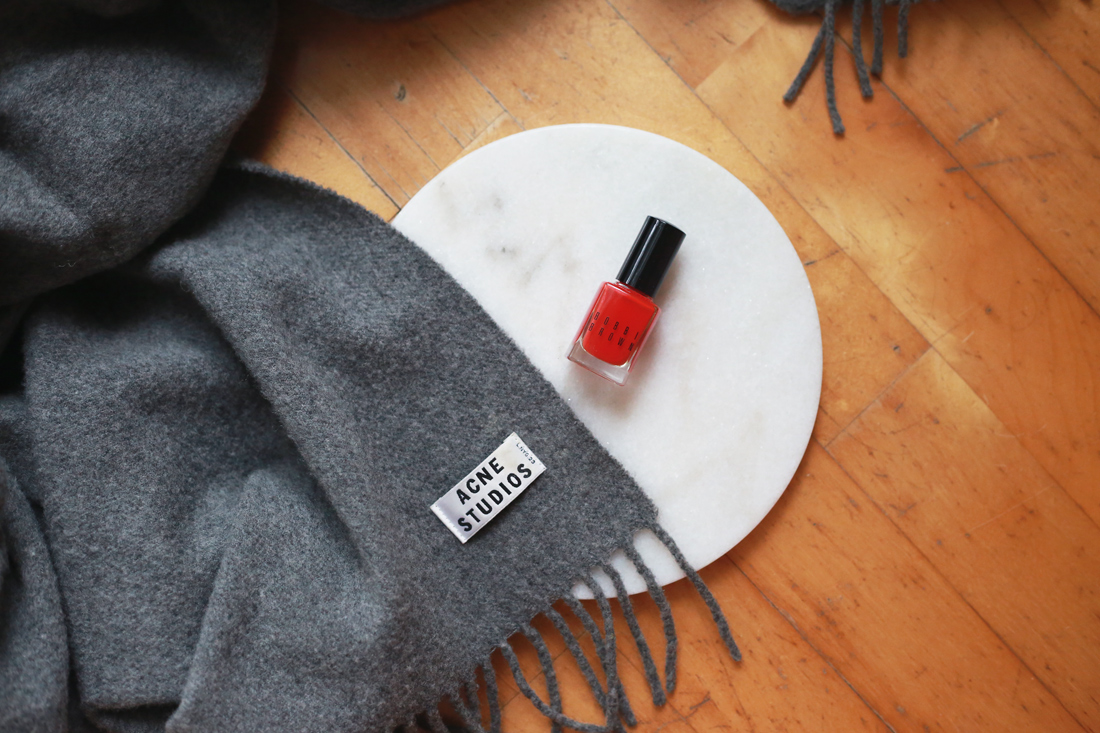 Bobbi Brown nail polish in 'Tomato'
It's a big call, especially this early on in the year, but I think I've finally found my perfect shade of red nail polish. It wasn't so much a discovery but a revelation. A bright tomato red which can last a full week without so much as a chip. Pretty much unheard of for me.
I'm talking about Bobbi Brown's nail varnish in 'Tomato', in case you were wondering. It's still early days, but I'm pretty certain that their formula can't be beat. It glides on smooth, completely opaque to the point that you could easily get away with one coat (but out of habit, I always, always go for two), and once you layer on that top coat, it isn't going a-n-y-w-h-e-r-e.
I've had this on pretty high rotation since receiving it as a Christmas gift, and am of a mind to head to the Bobbi Brown counter just to try out some of their other shades. 'Cos when you're onto a good thing…