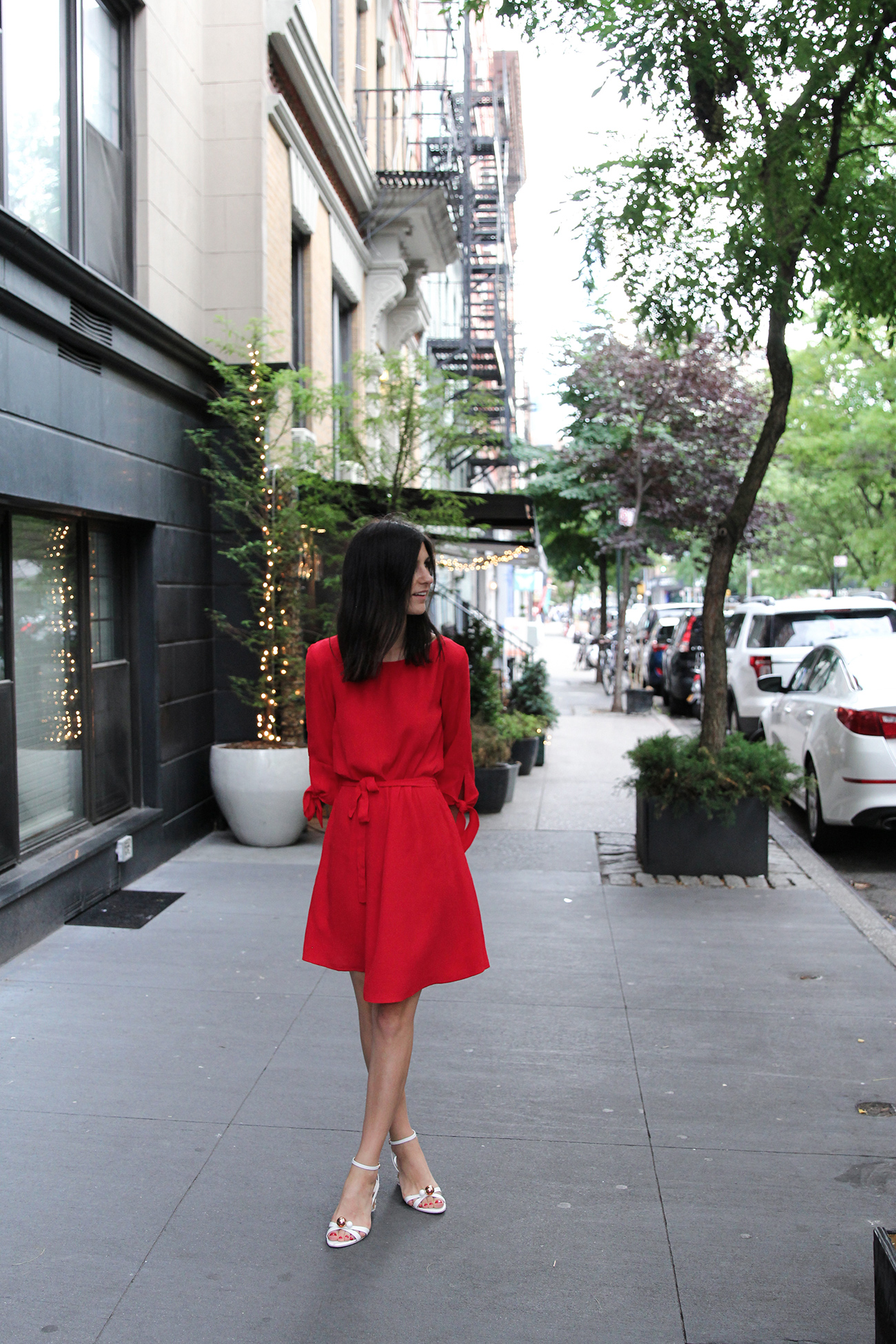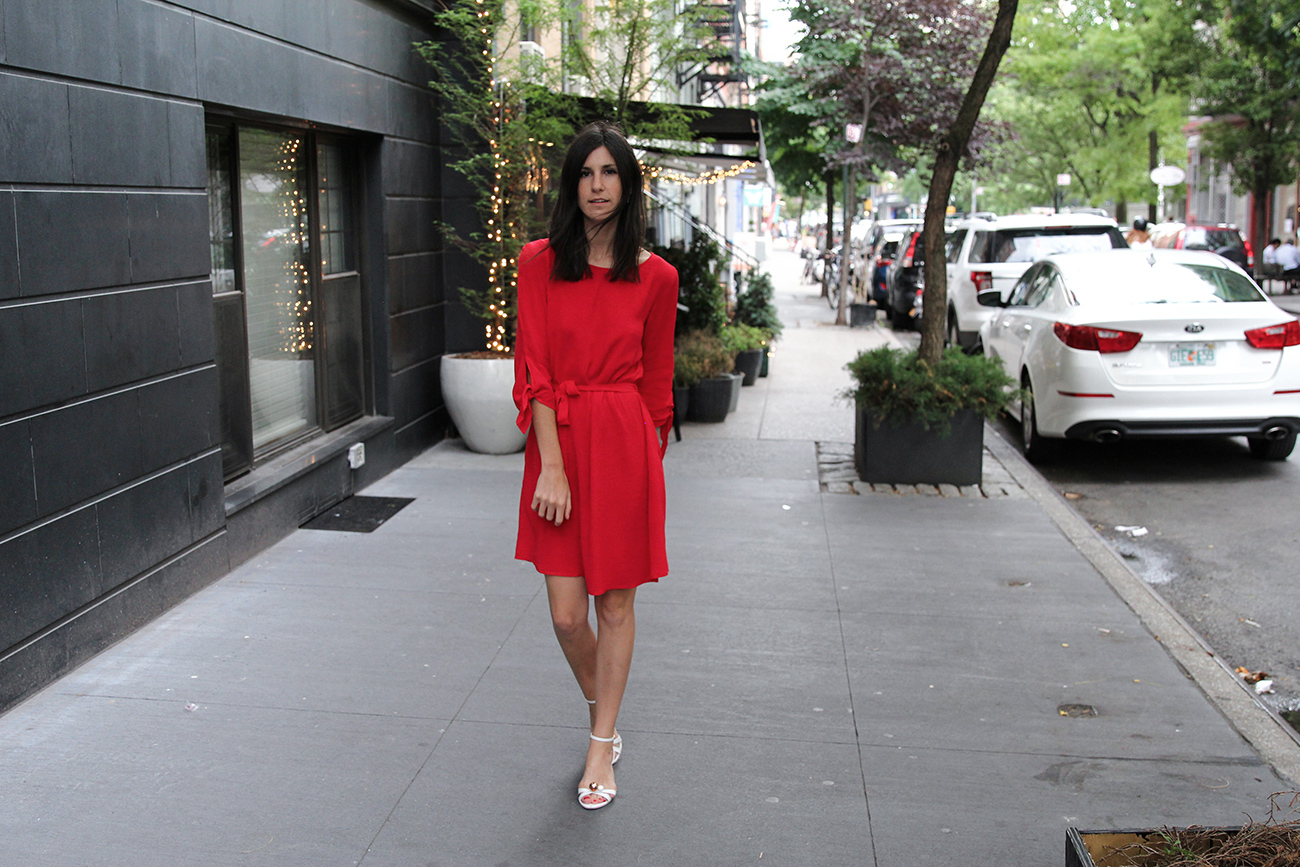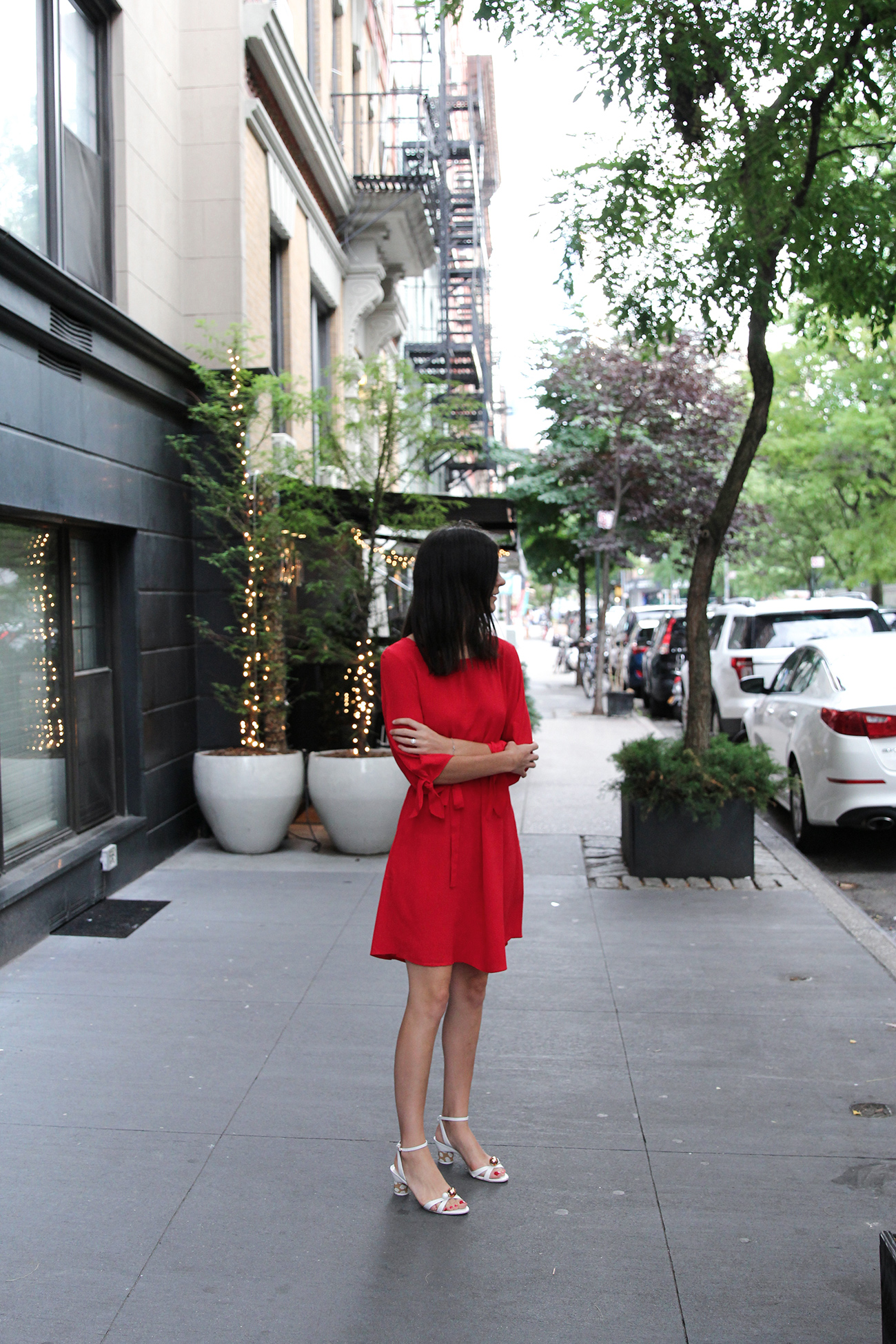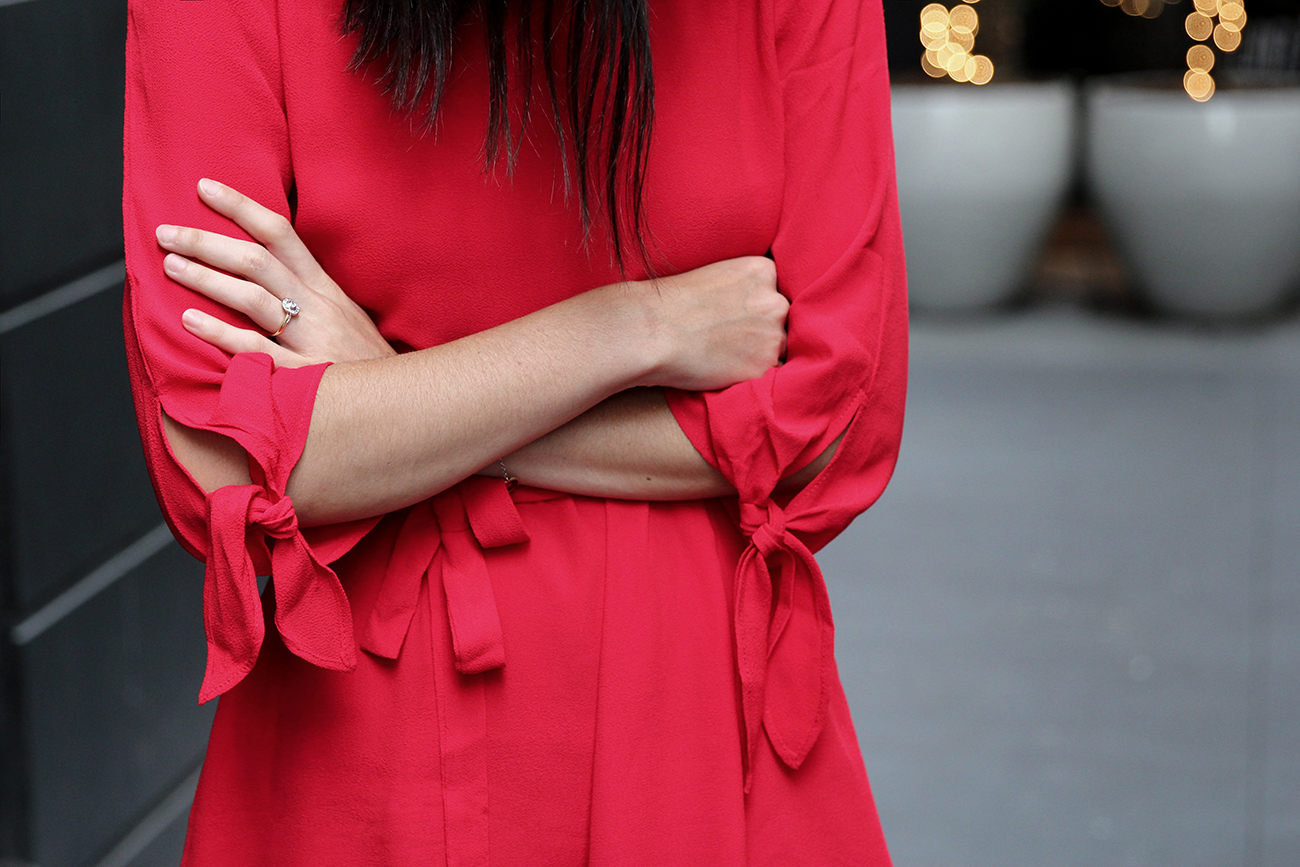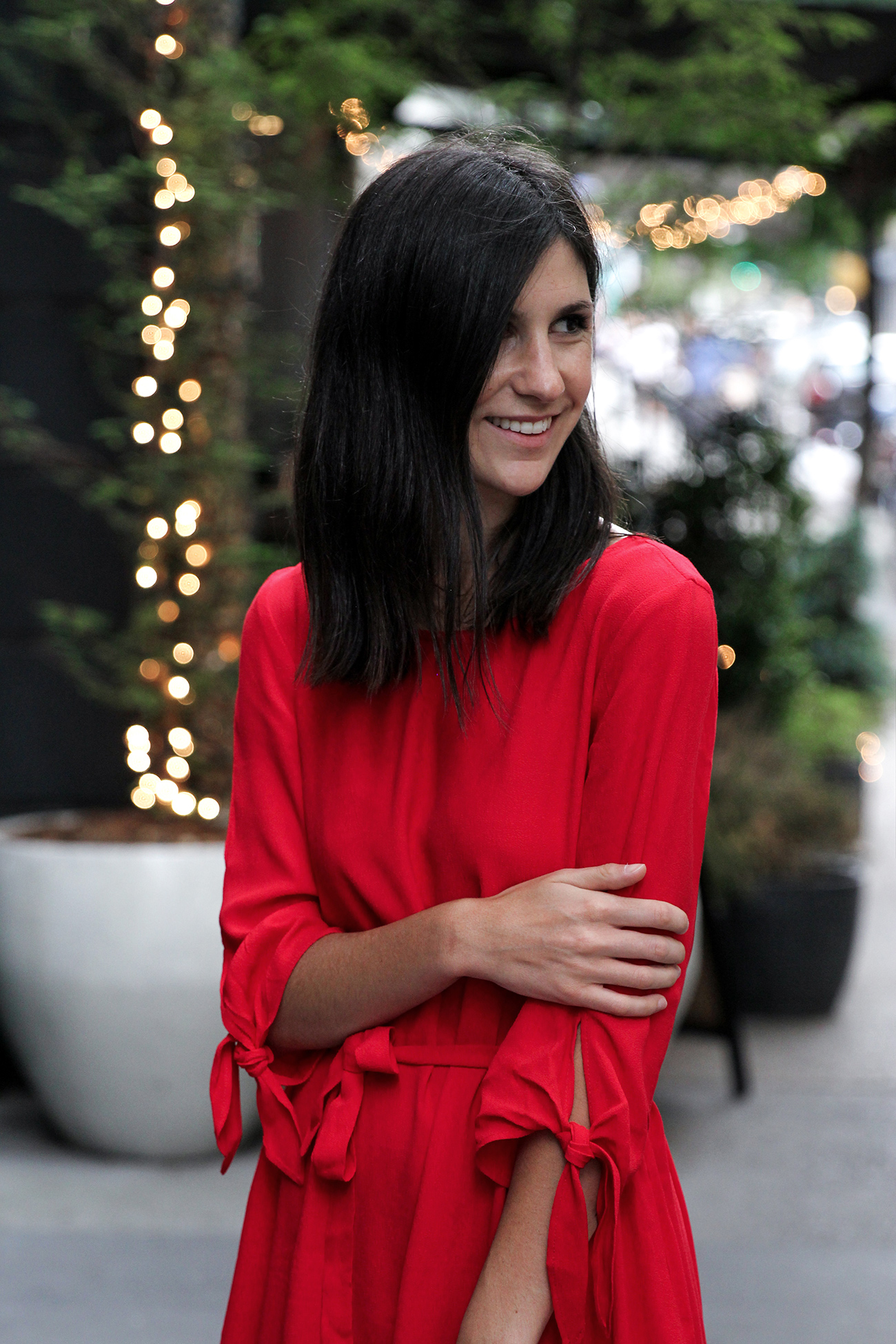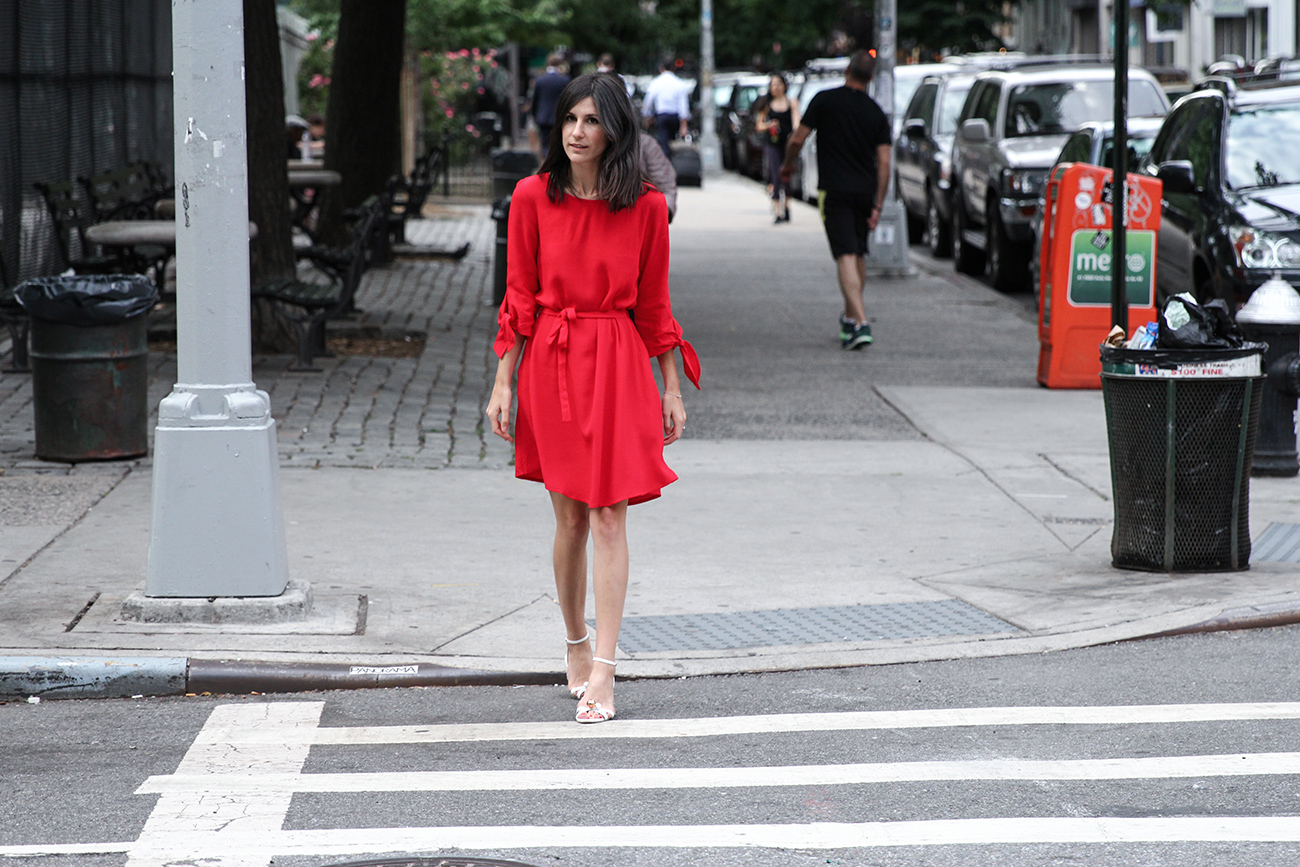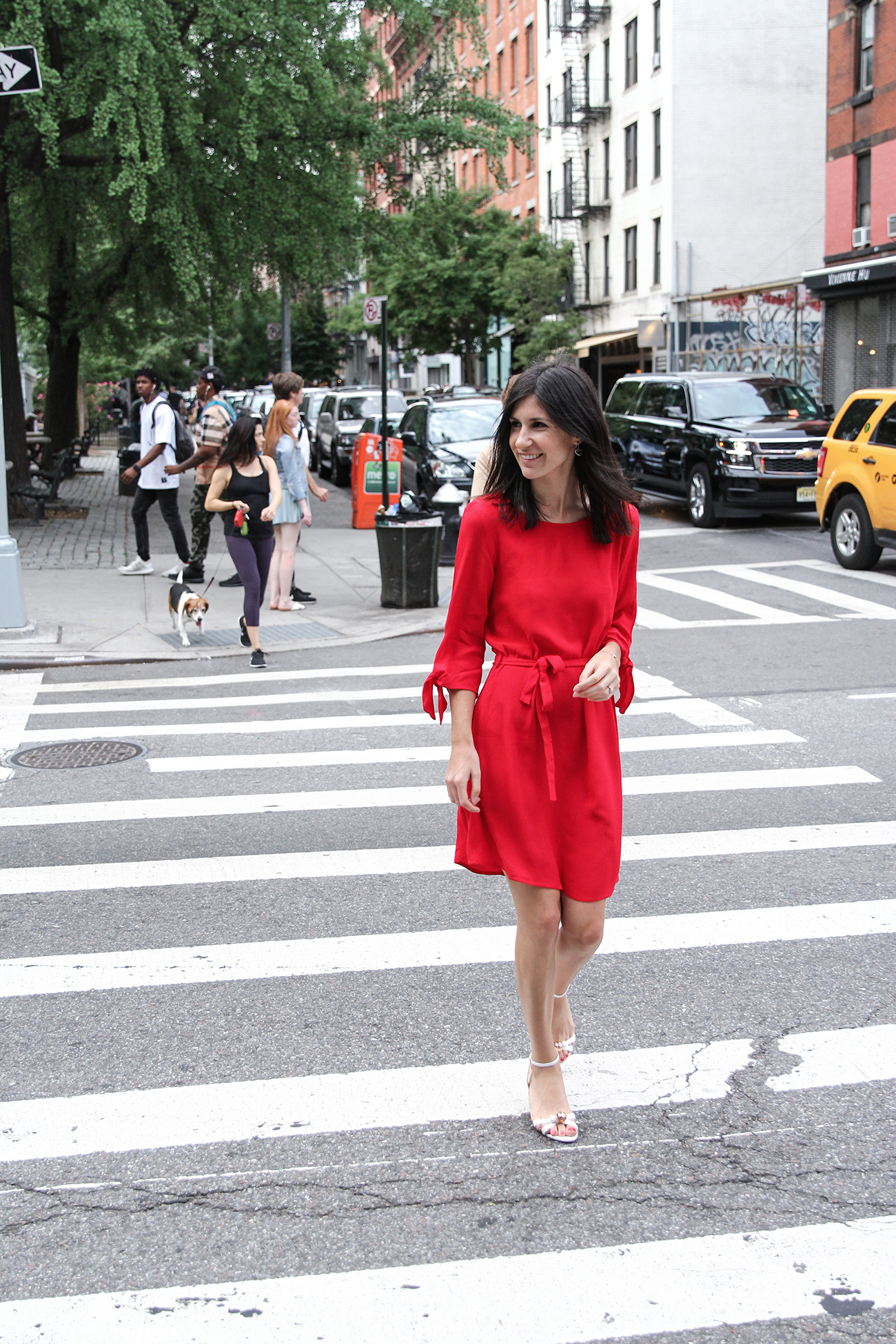 RUBY Harmony Bow Dress, Sophia Webster loren sandals
It may be completely out of my comfort zone, but there's just something about this dress. It's not often that you'll see me wearing a 'pop' of colour, or any colour at all, truth be told, but I couldn't help but make an exception for this little red number. It's a classic with a twist; a simple shift style cut with a knot detail adorning the hem of the sleeves.
From RUBY's new spring collection, 'No Drama', it seemed to be the perfect piece to throw into my suitcase for a special night out, and a dress that I wouldn't mind reaching for more than once. Keeping things simple, I opted for a pair of low heeled sandals (which in themselves make a statement…) and a small black bag, as the dress really does seem to speak for itself, and stand on its own in the busy streets of New York.
We took these snaps right before heading up to A60 (60 Thompson St, New York, NY 10012), a rooftop bar in Soho. As it turned out when we arrived – because I'm never one to check this in advance – access to the bar is for hotel guests only, though the concierge was kind enough to swipe us up to the roof. The rooftop bar overlooks the city, and is a spectacular vantage point to watch the sun set over New York, if you can manage to sneak yourself in…
Not being ones to end the night there, we left as the sun had almost set, for a dinner reservation at Nobu (105 Hudson St, New York, NY 10013). For those of you planning a trip to New York in the near future, I highly, highly recommend booking in at Nobu; it's a meal that you definitely will not forget! x