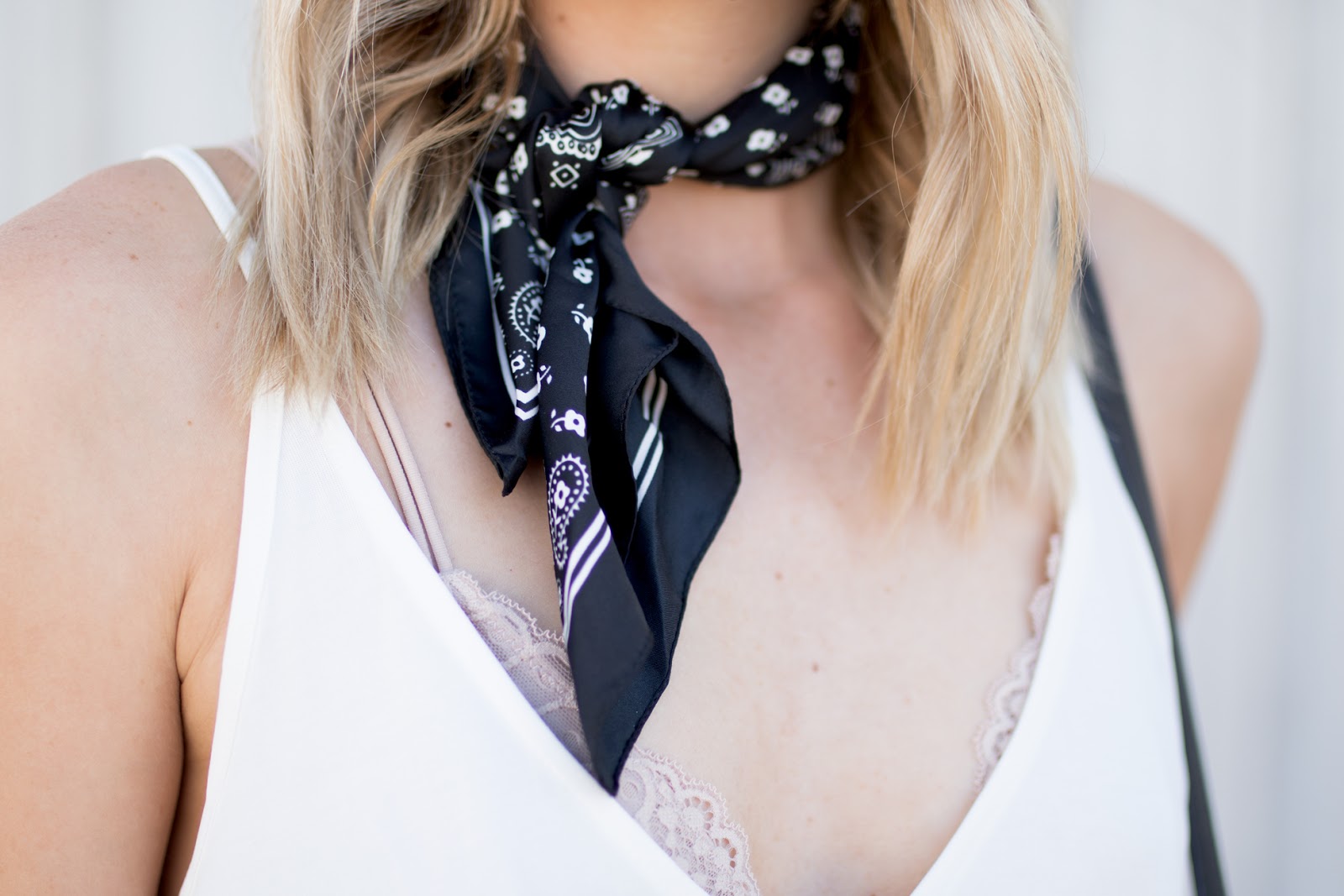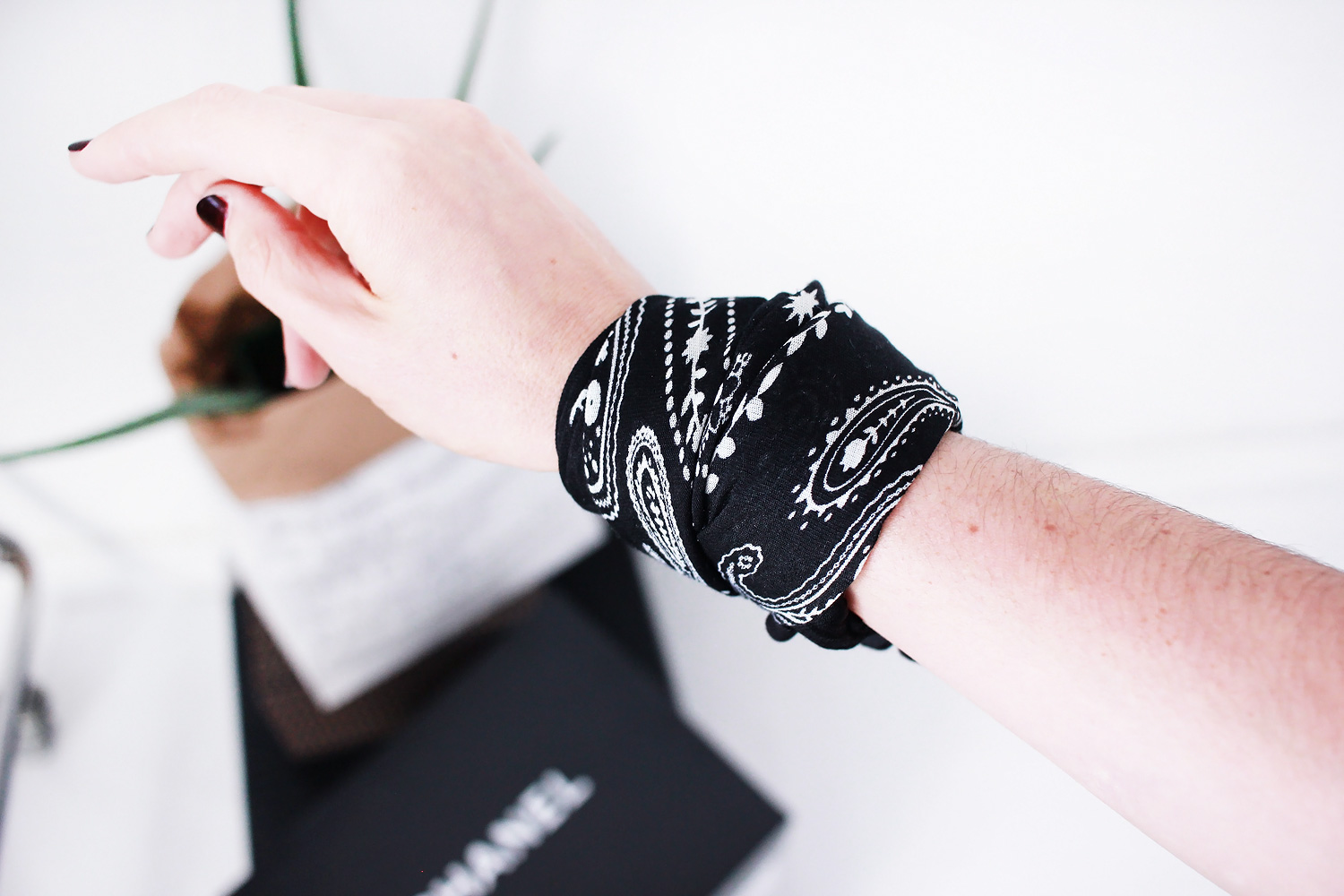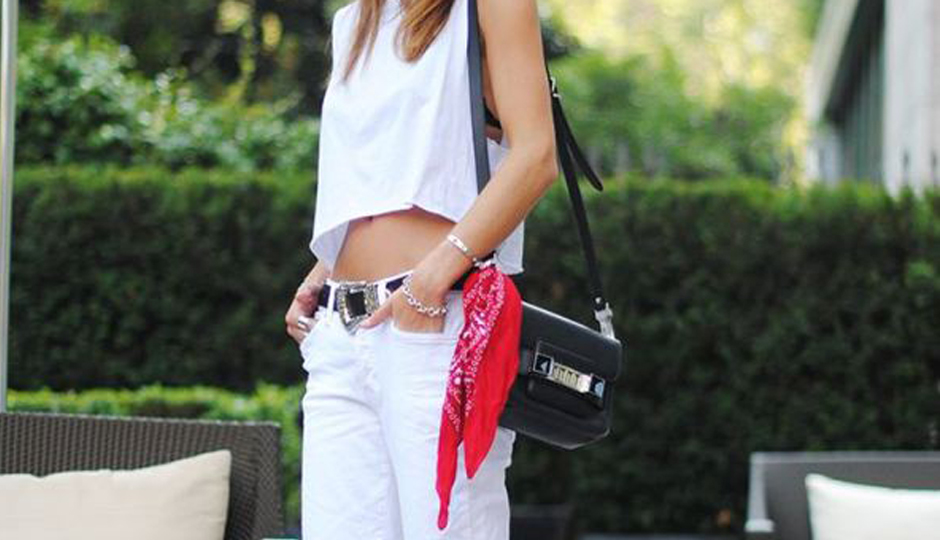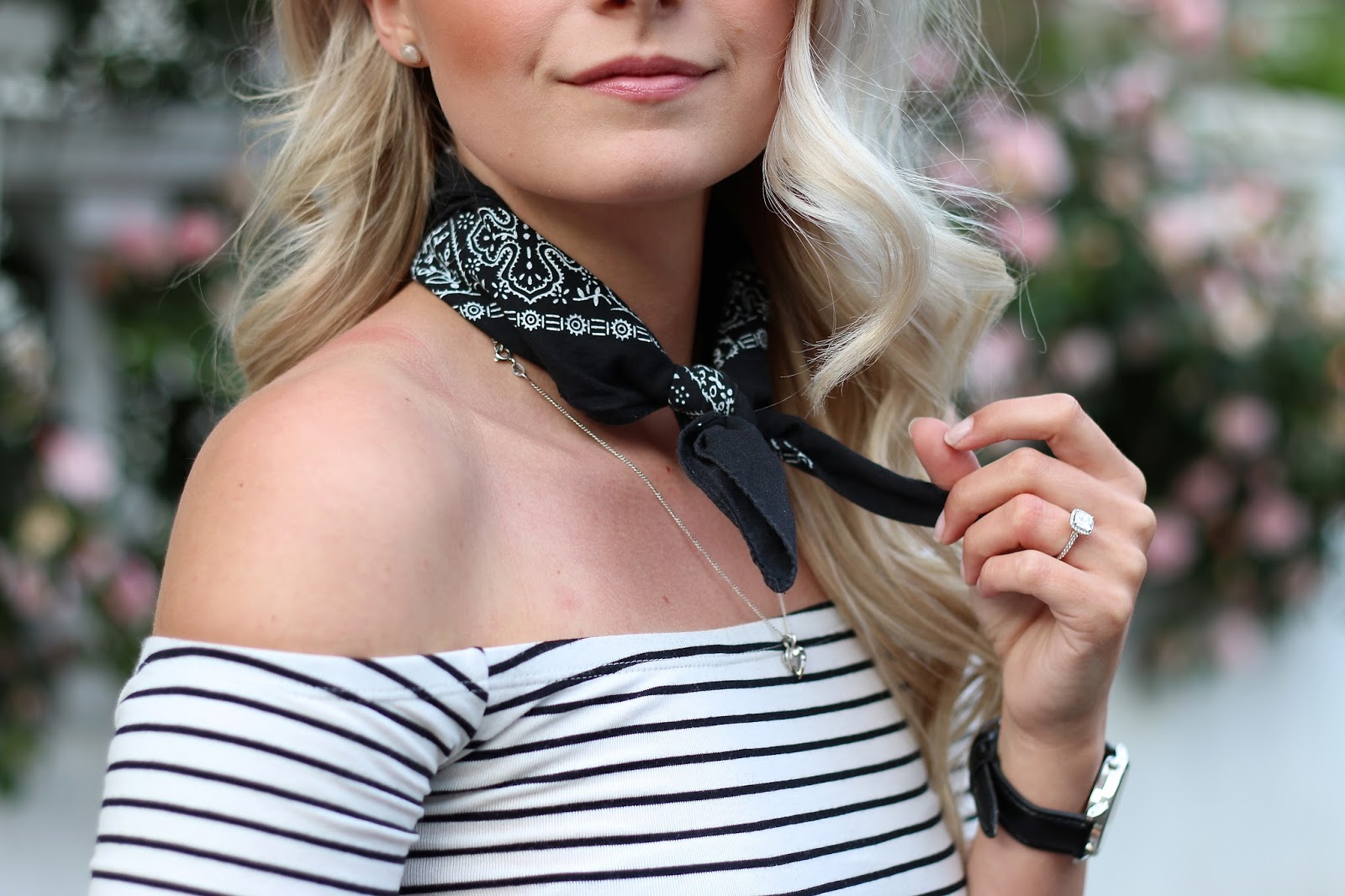 image source; pinterest
Aiming to keep my outfits looking mostly minimal, I've been stepping up my accessories game as a quick and simple way to keep things interesting. Perhaps the biggest revelation for me this past year accessories-wise has been the printed bandana, mostly for its versatility and big impact for minimal investment. My favourites have been from Madewell and J. Crew (I'm currently eying up this spotted version), however if you want to opt for something a little more luxe, then this option from Saint Laurent is a little silky square of heaven. As an ode to the bandana, I wanted to quickly touch on four of my favourite ways to wear it…
WORN AS A NECK TIE
Undoubtedly the most obvious choice, and my favourite way to wear it. I fold up my bandana into a thin long strip, and knot this loosely at the nape of my neck, leaving the tails to rest on my clavicle. If you want something looking a little less 'done', try twisting the fabric before you tie it. Occasionally I'll also tie the bandana around twice for a choker effect, or simple fold the fabric in half to get that triangular 'kerchief, which rests on your chest (great if you're trying to cover up a low neckline!).
AS A BAG CHARM
Similar to a twilly, I'll use the same method to fold my bandana as above and tie this around the handle of a tote, or dangling on the side of a smaller satchel style bag. I find this adds a nice twist and is a great way to breathe new life into a much loved bag in dire need of an update.
ON YOUR WRIST
Admittedly, this can get a little bulky, but I think that a bandana looks great wrapped around your wrist, peeking out from behind the cuff of a crisp white shirt.
AS A HEADBAND
The final way that I've been wearing my bandanas is as a headband. It's the perfect way to make a messy updo look like you've actually made a little bit of effort, and makes me feel a little like an elegant 1950s housewife with a headscarf wrapped in her hair.