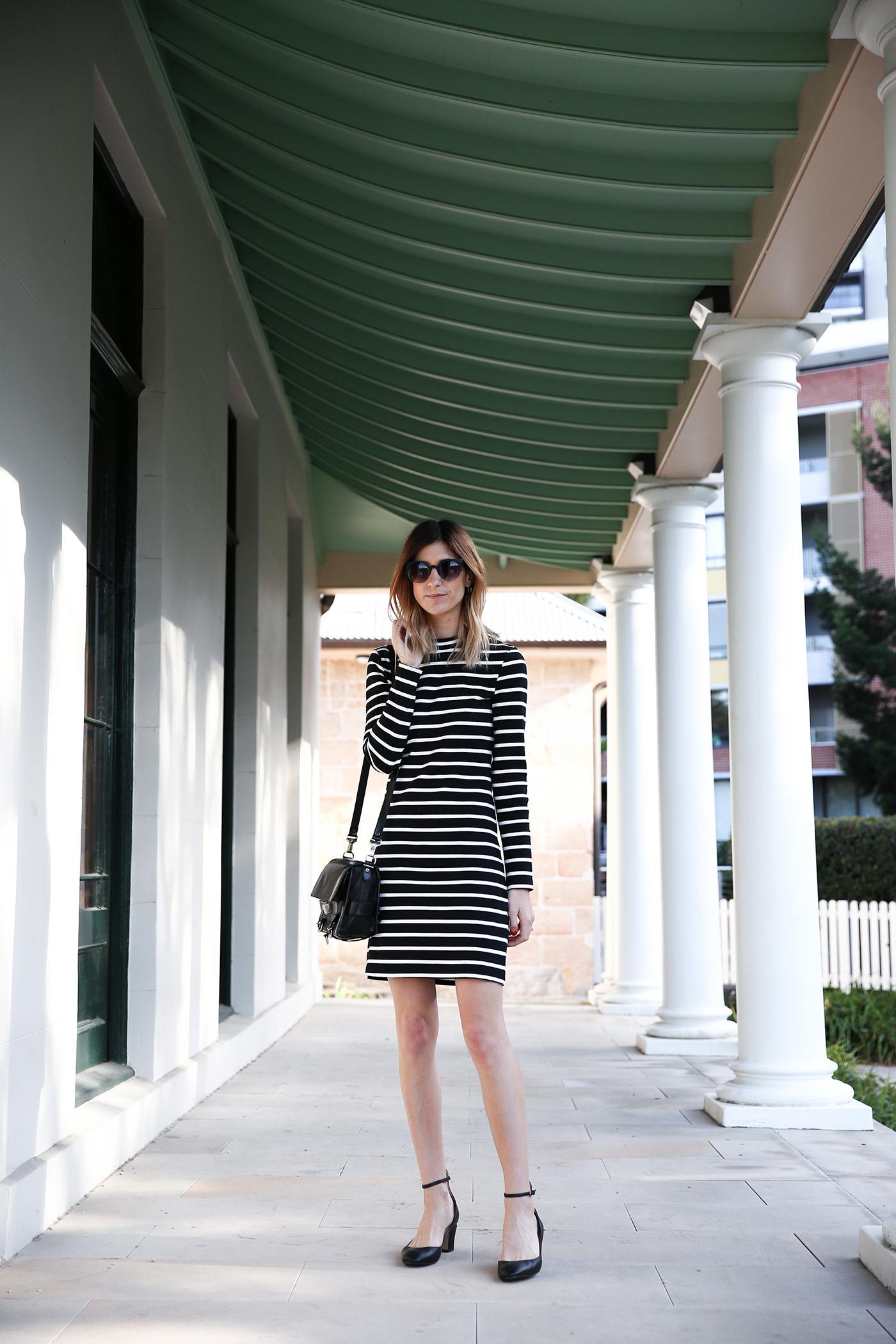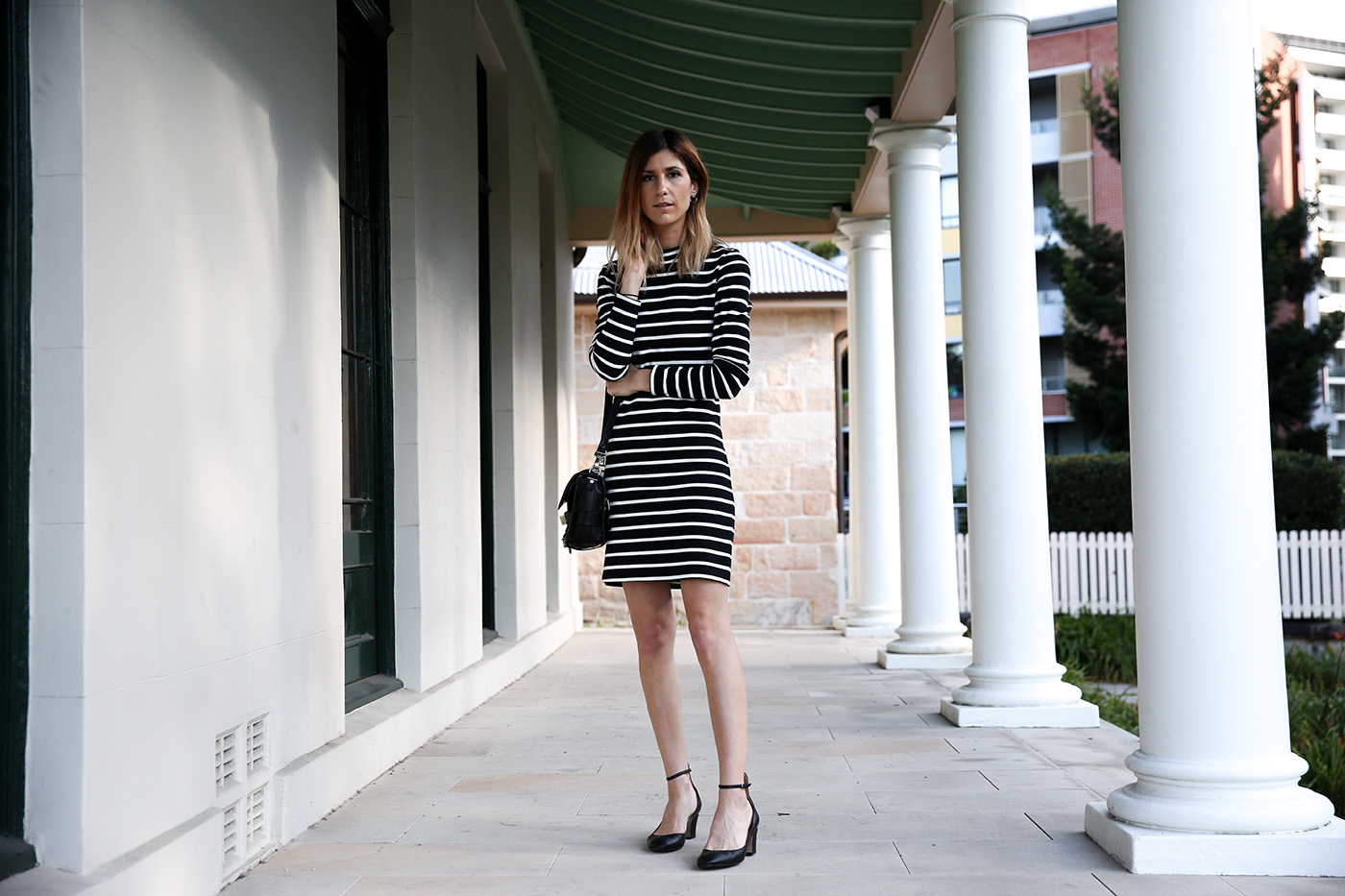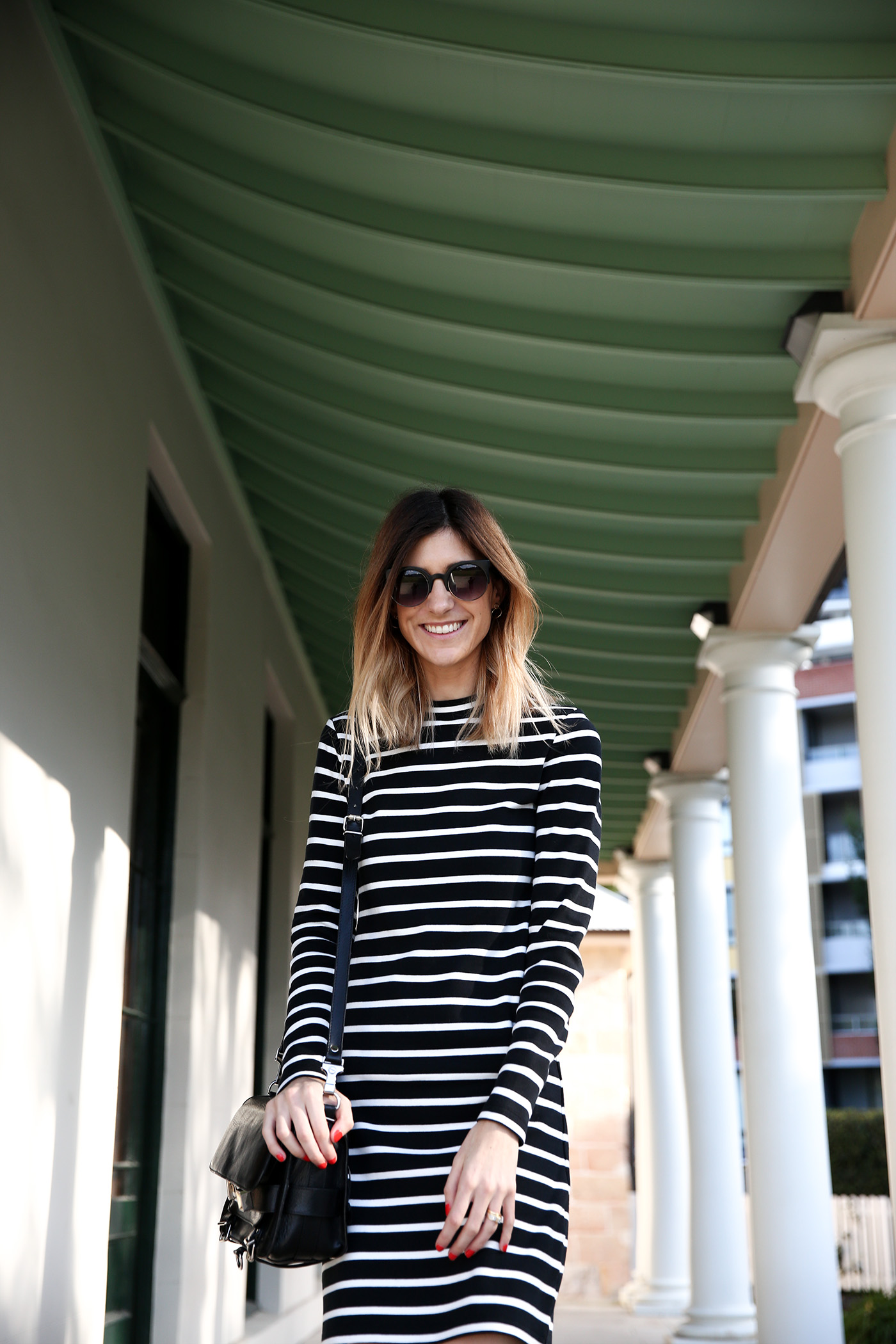 Kachel stripe mini dress (similar here & and I love this red striped option), Proenza Schouler PS11 satchel, Valentino tango pumps, ASOS sunglasses, Mademoiselle X Mejuri earrings
I don't think that I've ever felt more like sixties British icon Twiggy, than I have in this little black and white striped dress. Long sleeves, a mock collar, and the straight fit through the body scream 'mod' in the best kind of way.
As part of my recent wardrobe overhaul, I've come to the conclusion that I just need to pare things back a little bit, and really go back to basics. As much as I love a bit of fun and frills, I feel most like 'me' when I'm wearing something simple like this.
When it comes to the accessories, my PS11 satchel from Proenza Schouler is still going strong after six years – it's the one bag that I continue to reach for time and time again, as it just goes with absolutely everything, not to mention that it's the perfect size for day-to-day use. For reference, mine is the larger of the two sizes. Then there are the tango pumps from Valentino; I managed to score these brand new, for less than half price during a lucky browse on The Real Real, and even though they seemed like a bit of a splurge during a time when I was supposed to be saving for our wedding, they've turned out to be a major workhorse in my wardrobe.
While I wouldn't go so far as to say that a striped dress is an absolute must to have tucked away in your closet, for a girl who loves a stripe as much as I do, it's a pretty strong contender to be considered a wardrobe classic in my eyes. Plus all that aside, there's nothing like a good mariniere, or breton stripe, to make a girl feel like a Parisian – and who doesn't want that?!