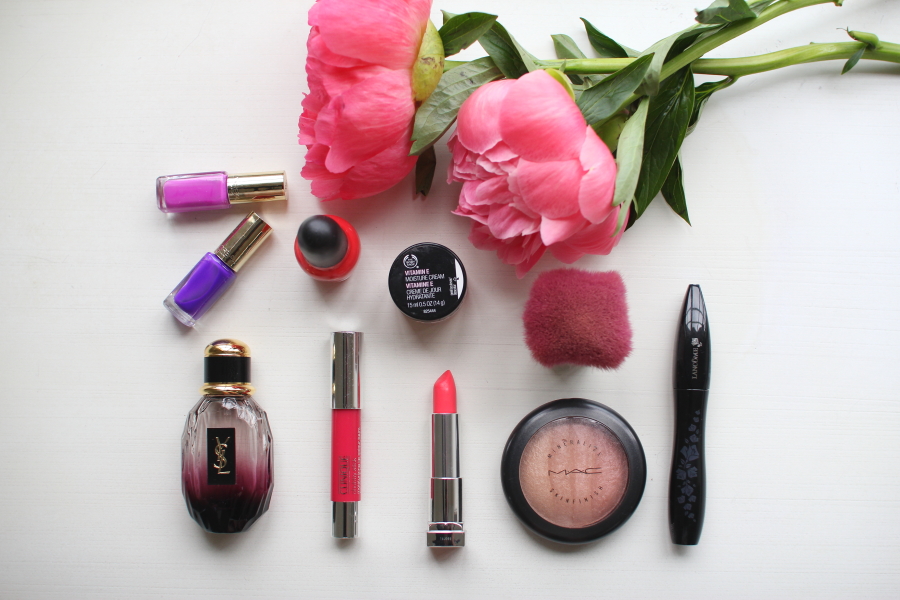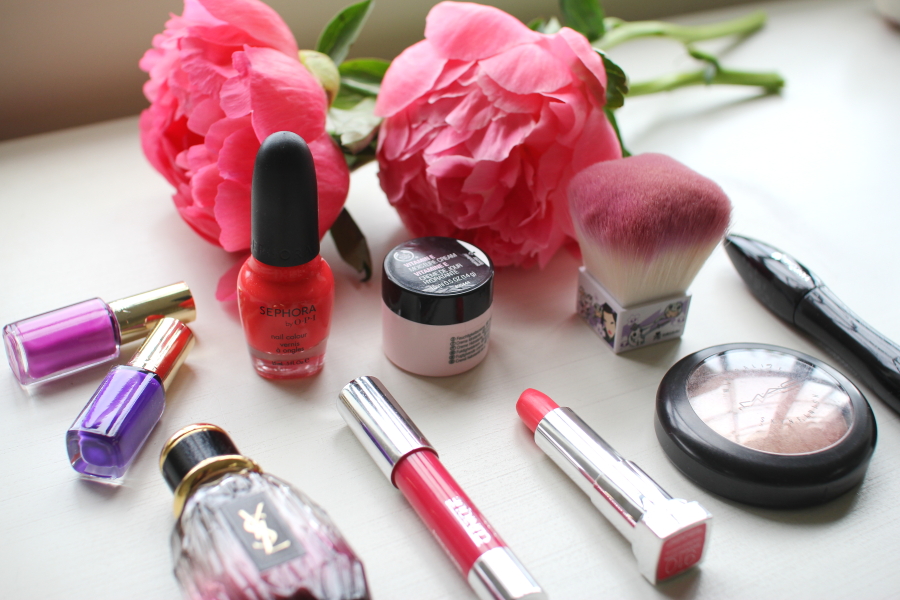 L'Oreal nail polishes in 'Flashing Lilac' and 'Atomic Purple', OPI x Sephora nail polish in 'Cover me in Petals', The Body Shop Vitamin E moisture cream, YSL L'extreme EDP, Clinique chubby stick in 'Chunky Cherry', L'Oreal Colorsensational lipstick in 'Shocking Coral', MAC mineralize skin finish blush, Lancome 'doll eyes' mascara
I haven't quite been keeping my beauty regime as simple as I'd anticipated this Spring. As usual, a few too many things have caught my eye, and before I know it, the 1 minute make-up application I'd hope for has turned into five. As a change of tune, I've started to embrace the process of painting my nails, the above three shades on regular rotation through the week. Newest to my collection, are the L'Oreal colour riche nail polishes in 'Flashing Lilac' and 'Atomic Purple', which bring in a bit of colour that my outfits often lack, and seem to last longer on my nails than some of my tried and true favourites.
I've finally started moisturising my face on a daily basis, using The Body Shop's Vit E moisture cream, and getting into having a little bit of shimmery blush on my cheeks, because there's no better time than in the Spring. Next month you can expect a little insight into my skincare regime, which up until recently, involved little more than soap and warm water. Someone got a clue.