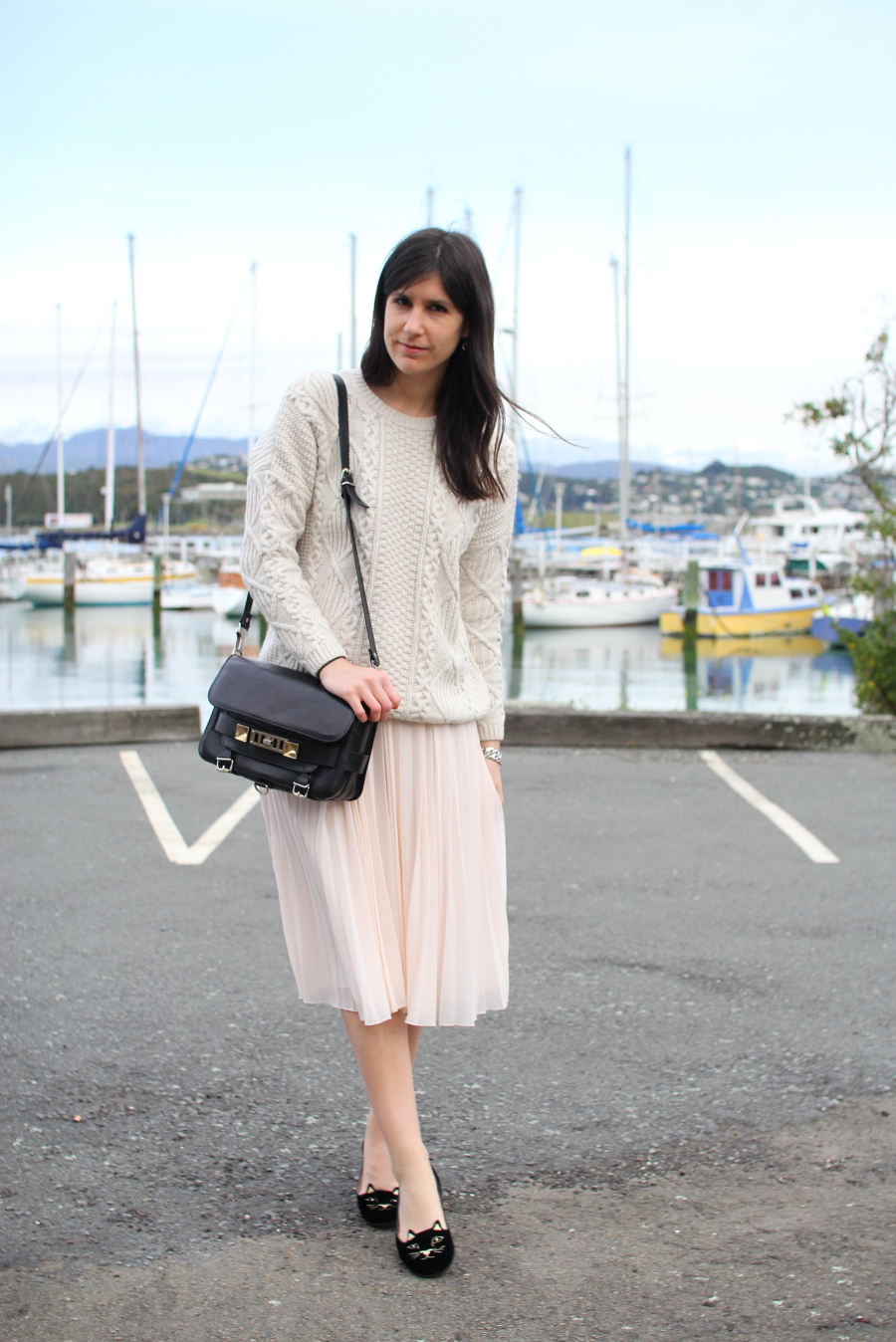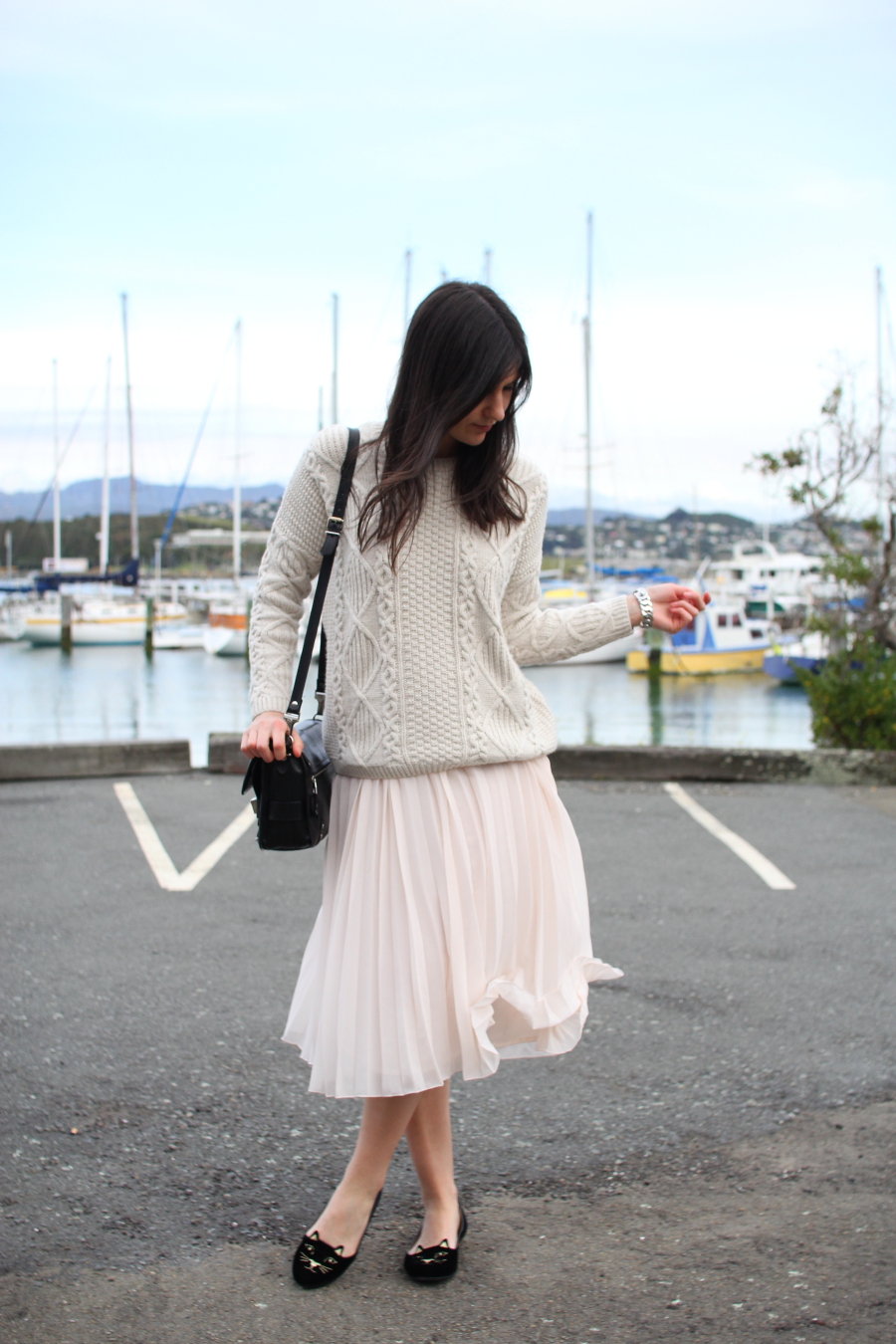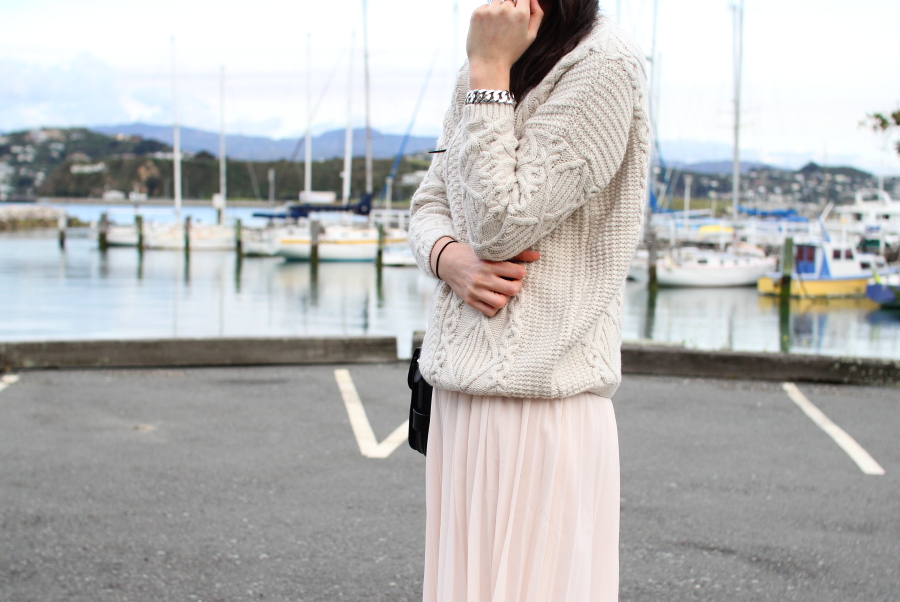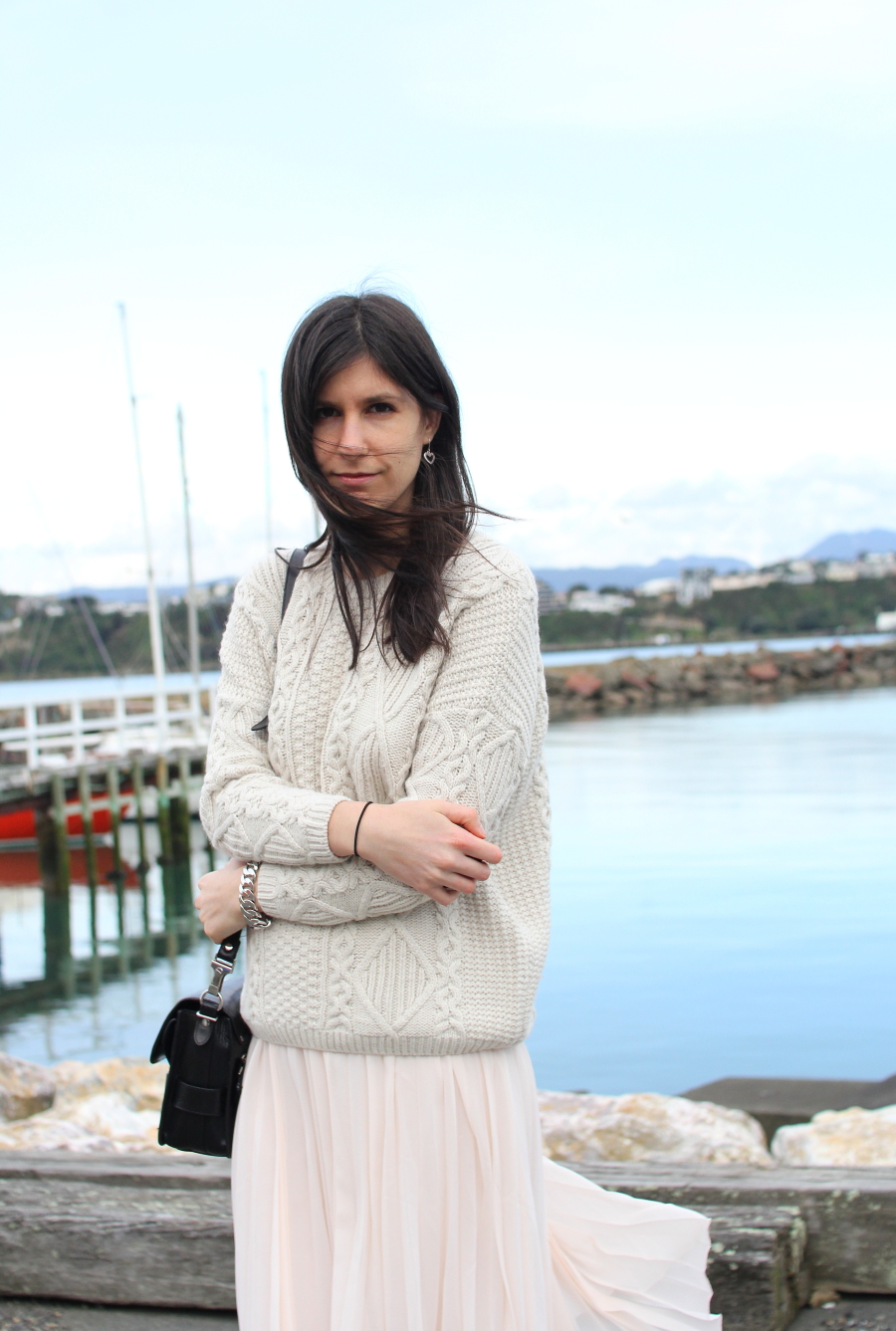 Topshop cable knit sweater, ASOS midi pleated skirt, Charlotte Olympia kitty flats, Proenza Schouler PS11 satchel, Marc by Marc Jacobs katie bracelet
There's something about sunshine and the waterfront which just to me go hand in hand, almost like the notion that peanut butter is so perfect paired with a saccharine raspberry jam. It's usually when the warmth hits that I being to feel so incredibly grateful to live in a city which is surrounded by water, the proximity of which I'm almost certain I often take for granted.
These less than ideal late October/early November temperatures continue to call for some light layering, which considering my predisposition for bare legs at even the smallest hint of sunshine, is borderline necessary. Rather than keep the mood dark, as I'm usually inclined to do, I'm finding that reaching for the softer palette of my wardrobe goes a long way in improving my mood. Combine this with the softly twirling pleats of a midi length skirt, and you're bound to get more than a few smiles from me.
Get the look: