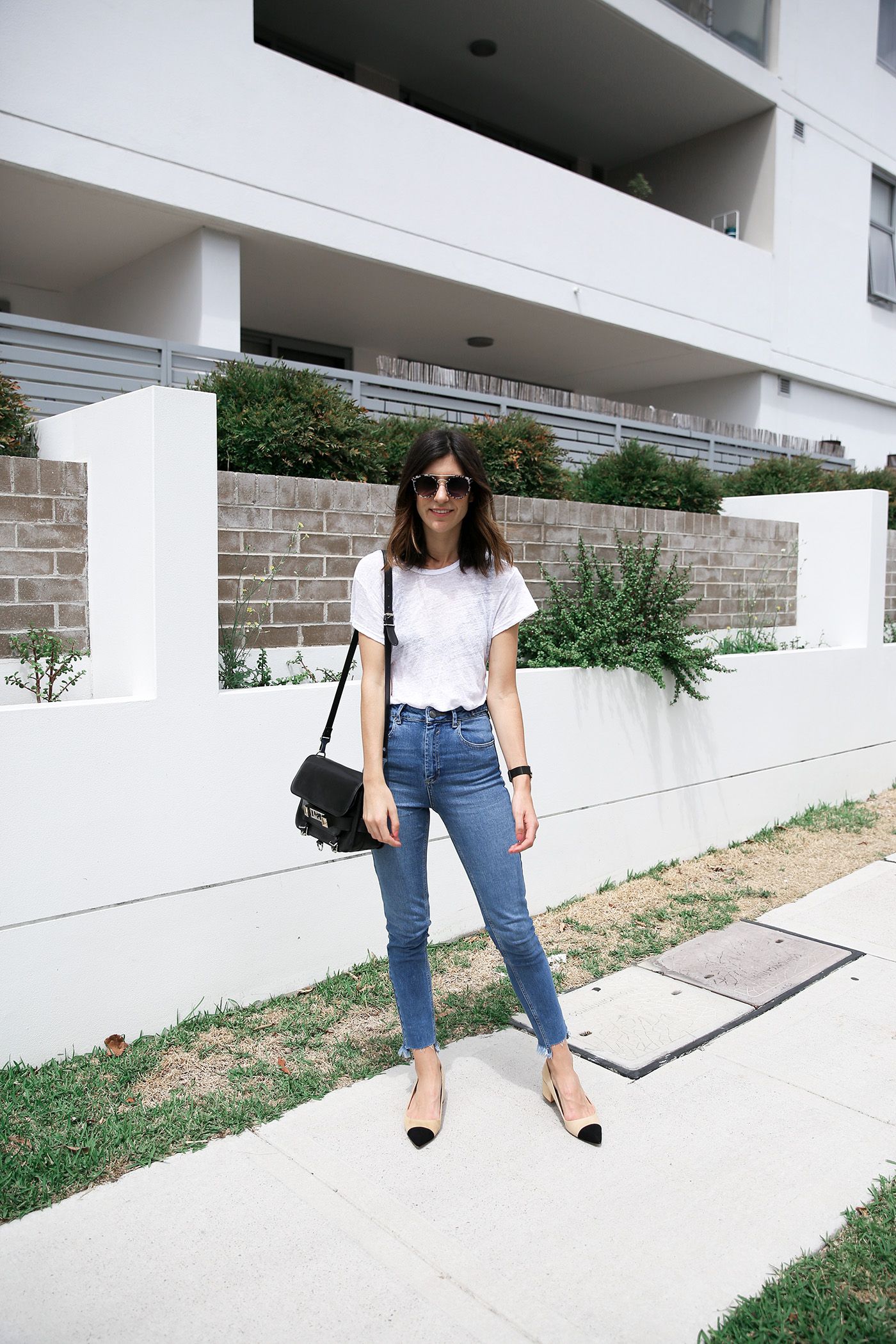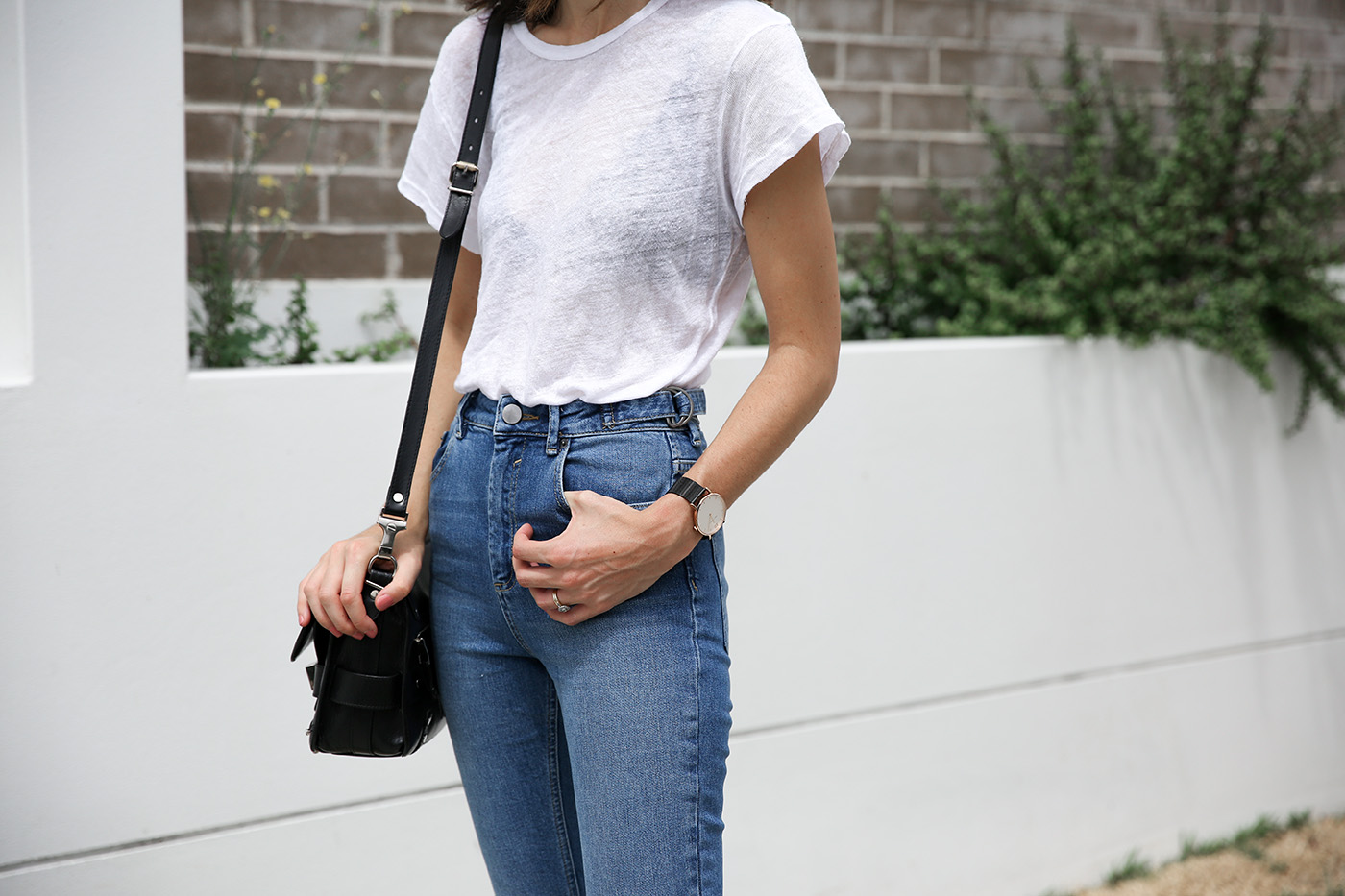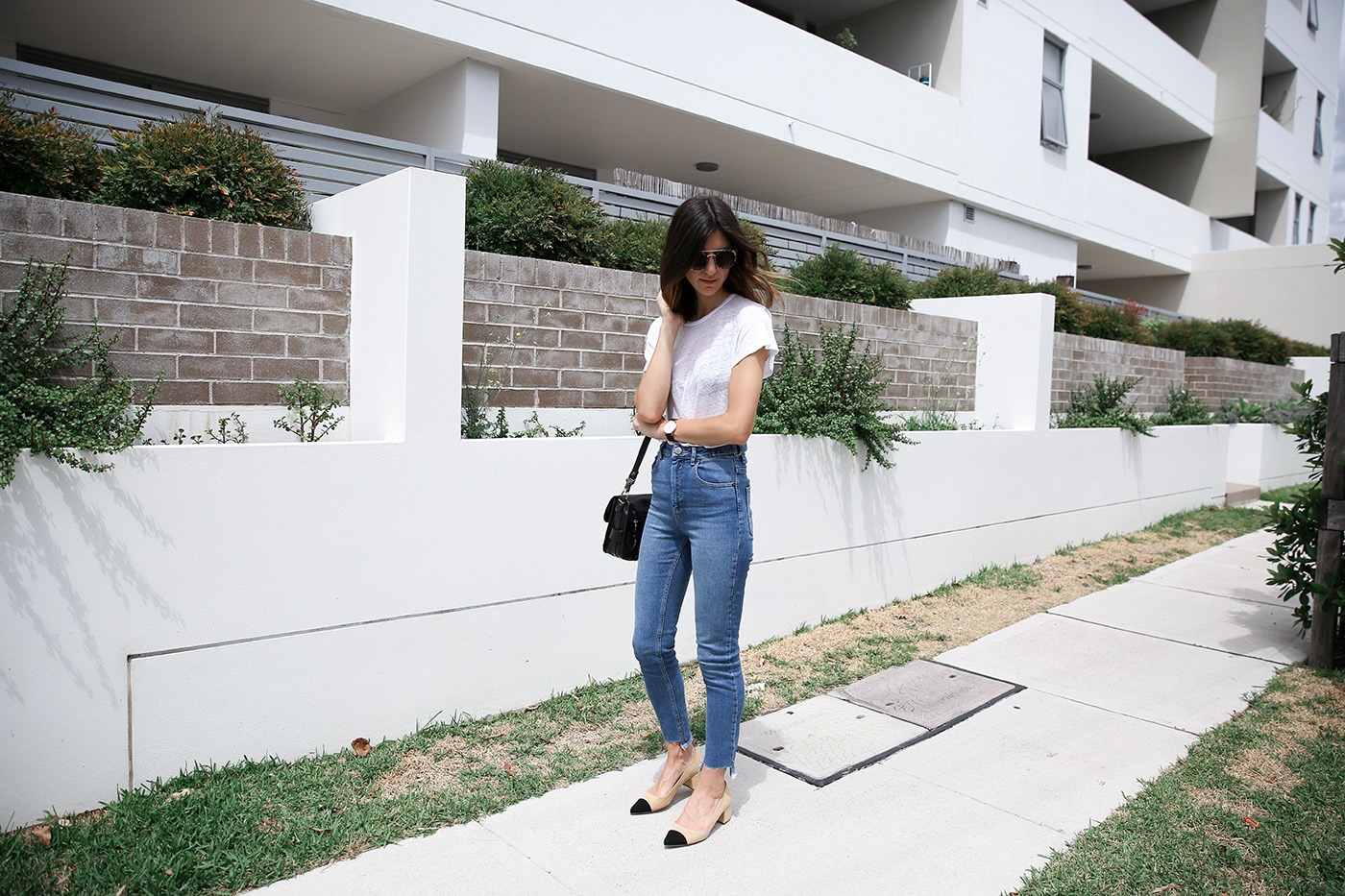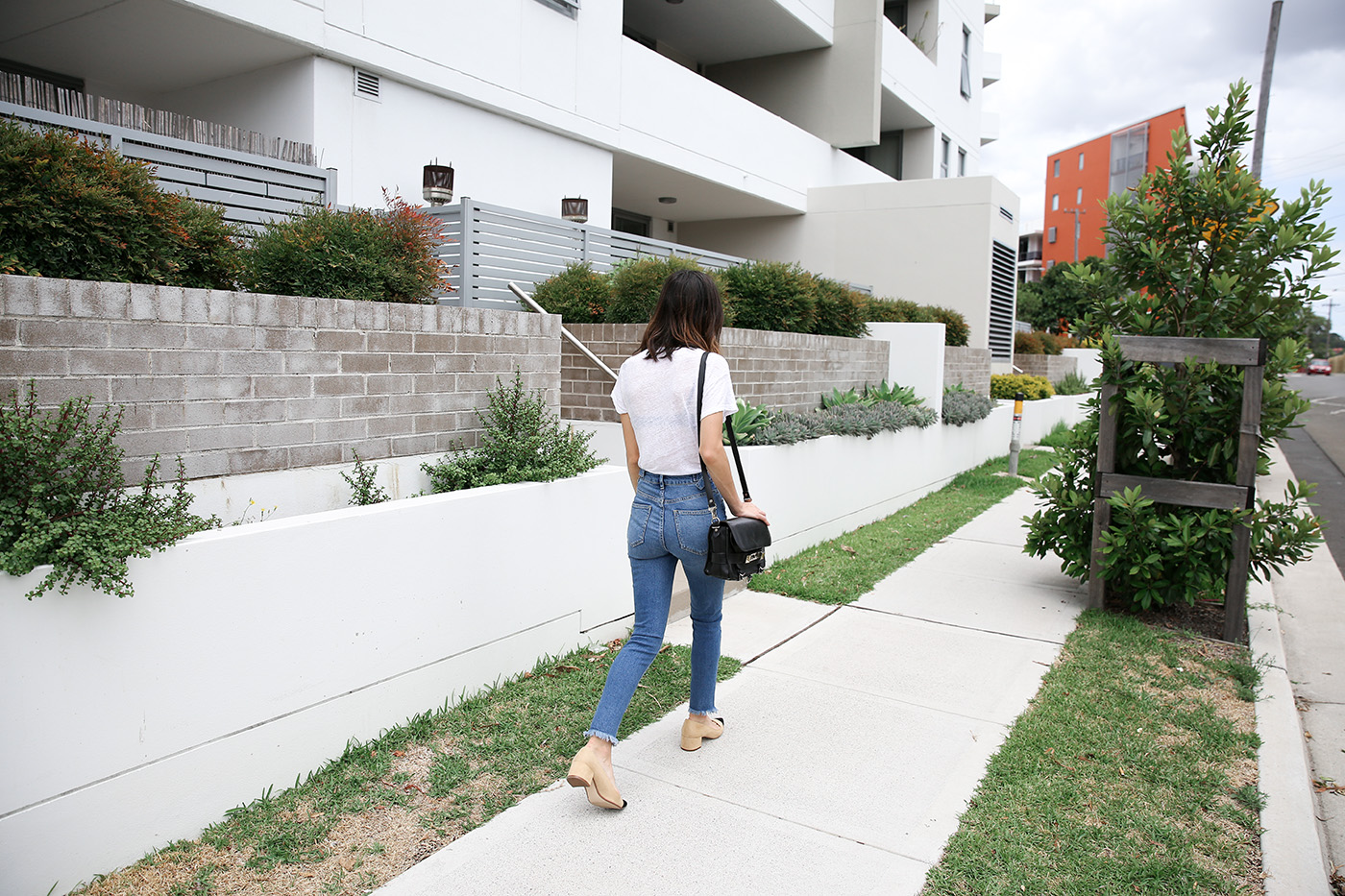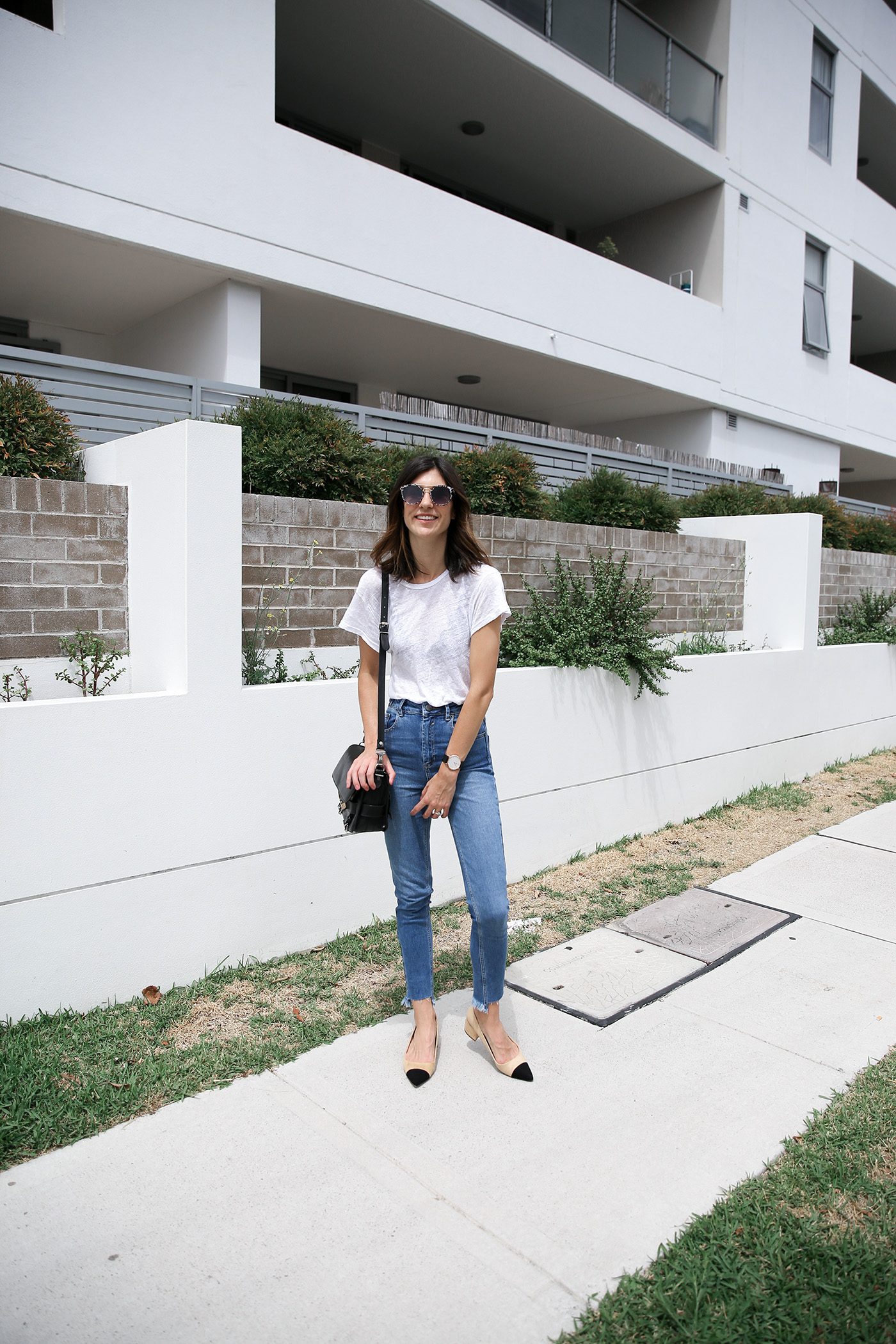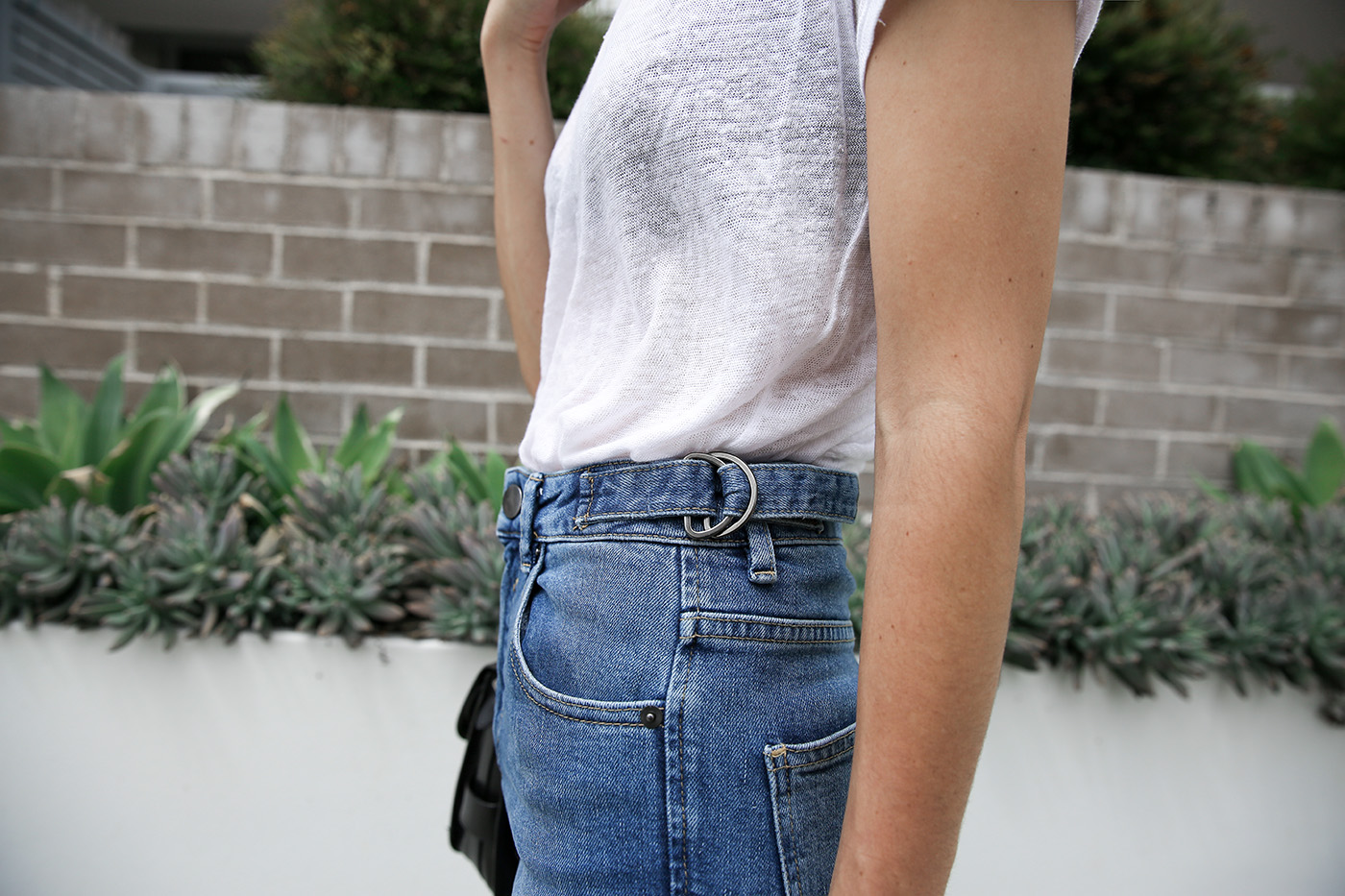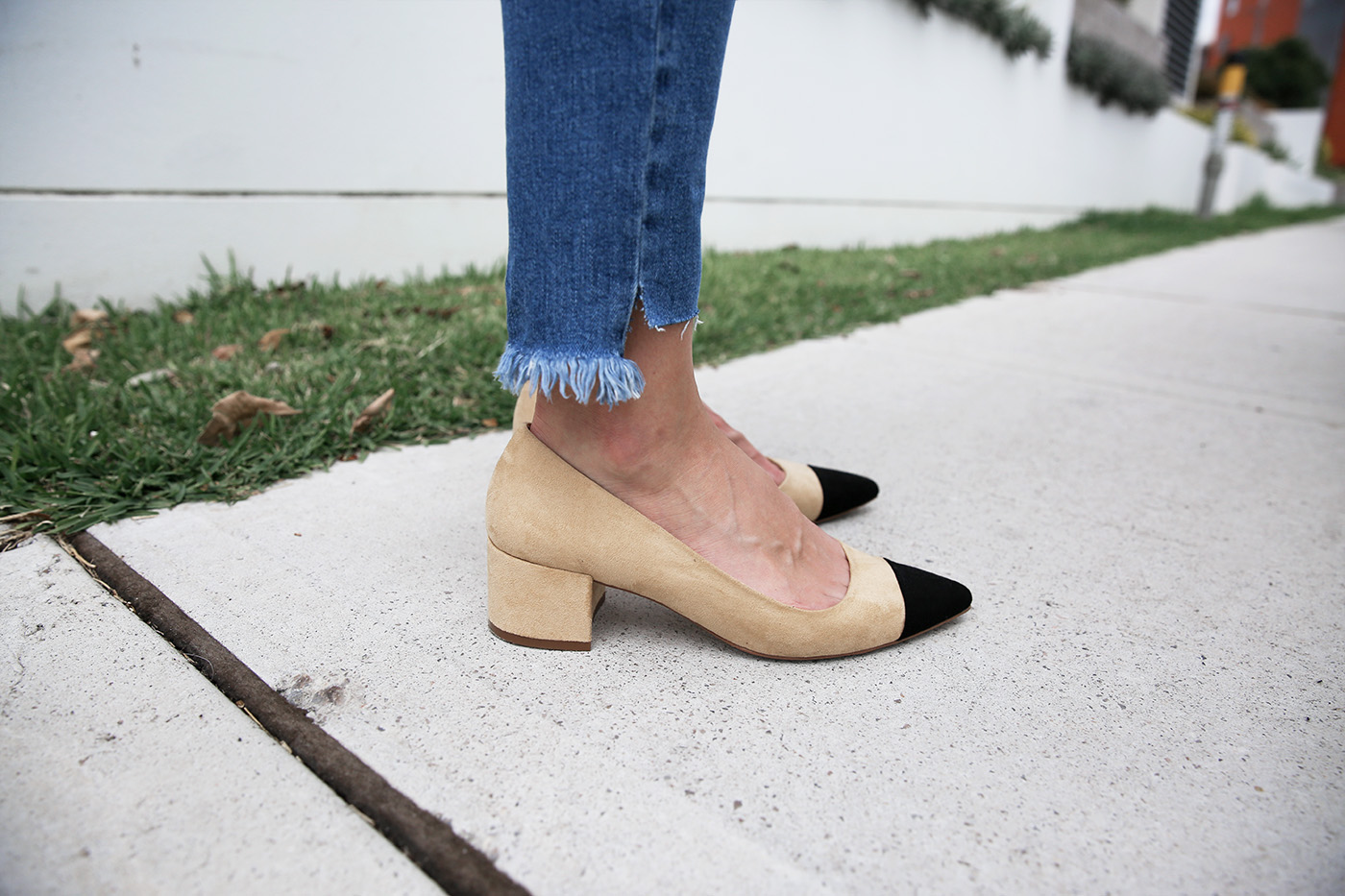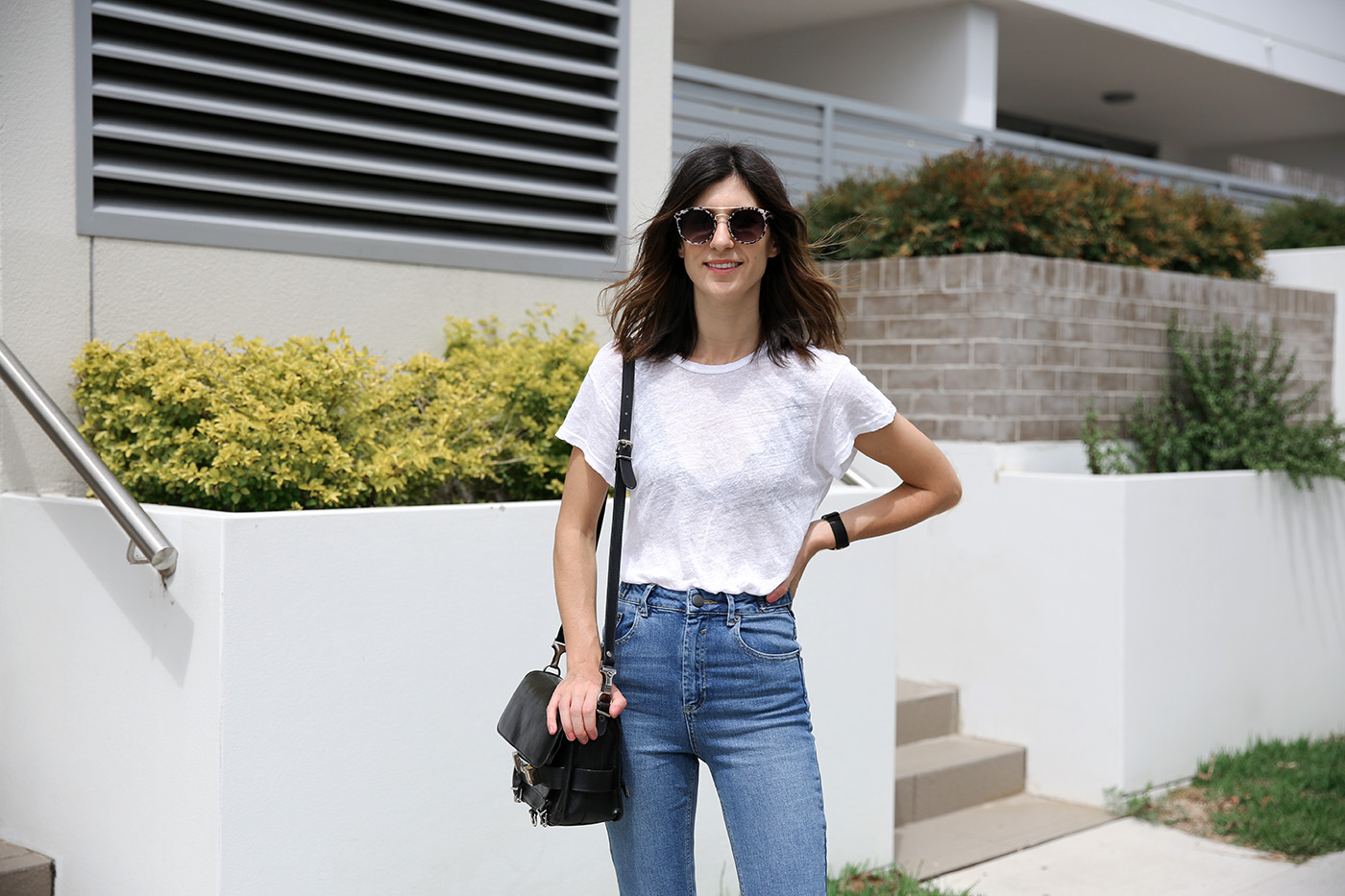 Brandy Melville linen tee (similar here), ASOS mom jeans, ASOS sunglasses, Zara pumps (similar here), Proenza Schouler PS11 satchel, Paul Hewitt watch
Back when I lived in Wellington, every winter was a struggle – I never had anything to wear, and about 90% of my wardrobe was geared towards warmer weather. Fast forward a few years, and I've finally nailed down the keys to perfecting my autumn and winter wardrobes, with these three simple steps.
START WITH THE STAPLES
Any good wardrobe is founded on the classics – be it a crisp white shirt, a well fitting blazer, or your favorite pair of skinny jeans. I've finally finished rounding out my autumn wardrobe with some lightweight knits (this mock neck sweater from Everlane is my most recent addition), that will be forming the basis of a lot of my outfits, now that the weather has started to cool down.
EMBRACE NEW SILHOUETTES
The last couple seasons have been all about volume; exaggerated bell sleeves and wide leg kick flares quickly come to mind. This season, I'll be embracing a more simple – but equally new to me – silhouette: the mom jean with a slim fitting tee tucked in, and some pointed toe block heels to make the look a little more polished. I always find shopping for denim to be a serious struggle, but I've completely fallen for the farleigh mom jean from ASOS and haven't looked back since.
INVEST IN YOUR ACCESSORIES
If you like to keep your outfits looking pretty simple like I do, then it can often be the finishing touches that really make or break the overall look. I like to spend a little bit extra on my accessories, whether that's a lambswool scarf from Acne Studios (for the record mine is three years old and still going strong), a sturdy pair of leather boots, or getting a little luxe with my handbag – it's those little details which can make a huge difference.