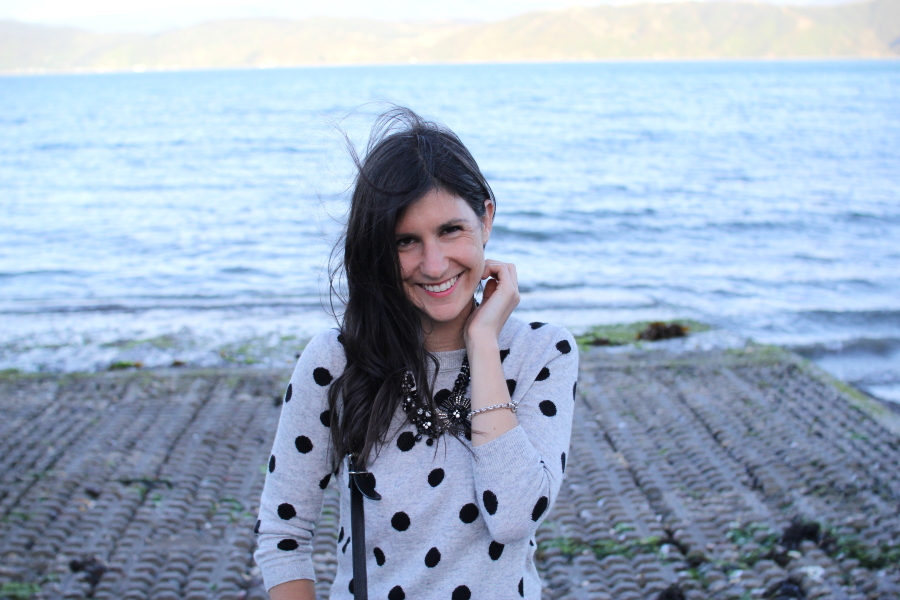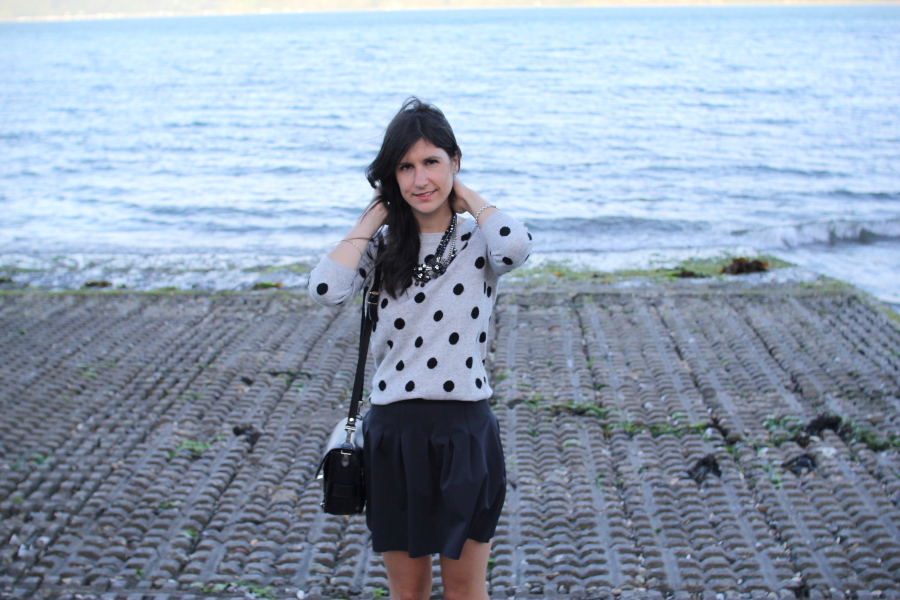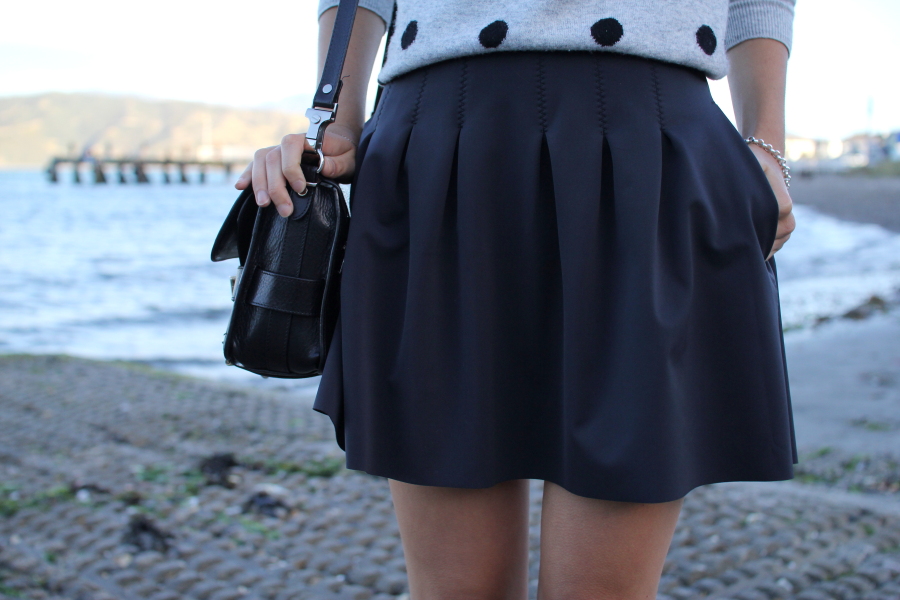 J Crew sweater, Lululemon Lab skirt, Topshop heels, Mimco necklace, Proenza Schouler PS11
With the wind and the rain constantly lingering over Wellington, I couldn't be more thrilled that my move to warmer shores is less than seven days away. One thing I will undeniably miss, will be the those spontaneous walks with almost constant seaside views, which even under the haze of rain soaked skies, has a raw unfinished beauty unlike anything else I've known.
Softening the blow of this less than stellar weather, was the arrival of a few pieces from Lululemon's Lab collection. An extension of Lululemon, the Lab collection focuses on function and form, creating garments that are versatile and innovative. While Lululemon has more of a yoga-facing focus, the Lab collection is designed for day to day wear, run in limited quantities.
My favourite piece so far, without a doubt has been the black neoprene future varsity skirt. Surprisingly functional, it's perfectly suited for those weekend bike rides for a much-needed caffeine hit, or just as easily dressed up for an evening out. For someone like me who has spent the last few years attempting to streamline and define, the concept marries beautifully with my current ideals. For those based in Wellington, the first lab capsule is due to drop in store over the next couple of weeks; and needless to say, I'm looking forward to seeing what else the Vancouver-based Lab has to offer.
Get the look: