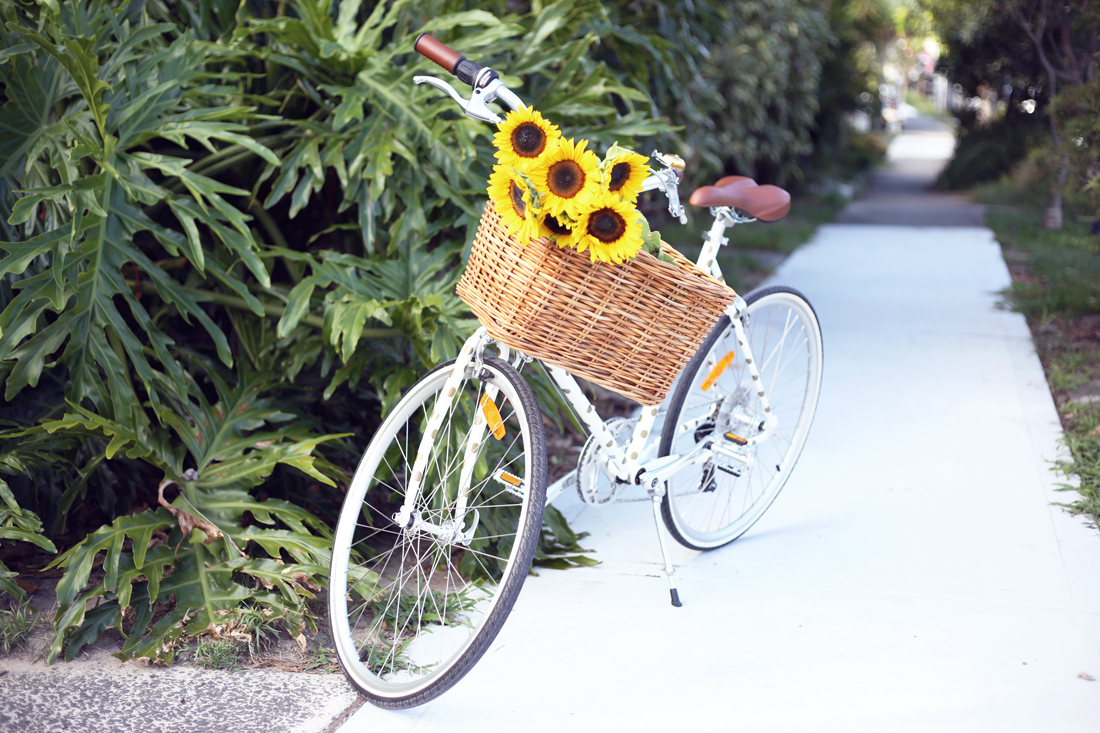 Wishing you all a very Merry Christmas!! Personally, I feel like I've had so much to be thankful for in 2014, and it makes me excited for what 2015 will bring.
Christmas came a little early for me this year, with the arrival of this Karen Walker x Tokiobike bicycle; a very fitting gift from my family in New Zealand. There's nothing like polka dots, a gold bell, and a huge wicker basket to make you feel like a child again. It's given me another excuse to get out of the house during Sydney's balmy evenings, with a cool breeze blowing through my hair as I zoom through the streets of Bondi and Rose Bay.
For Luke and I, Christmas is proving to be the low-key affair that we'd anticipated; a decadent breakfast, champagne, and a seafood extravaganza which is soon to follow once the barbecue is all fired up.
I hope that you're all having a wonderful Christmas with your loved ones, and enjoying the festive occasion – not long until 2015 now!