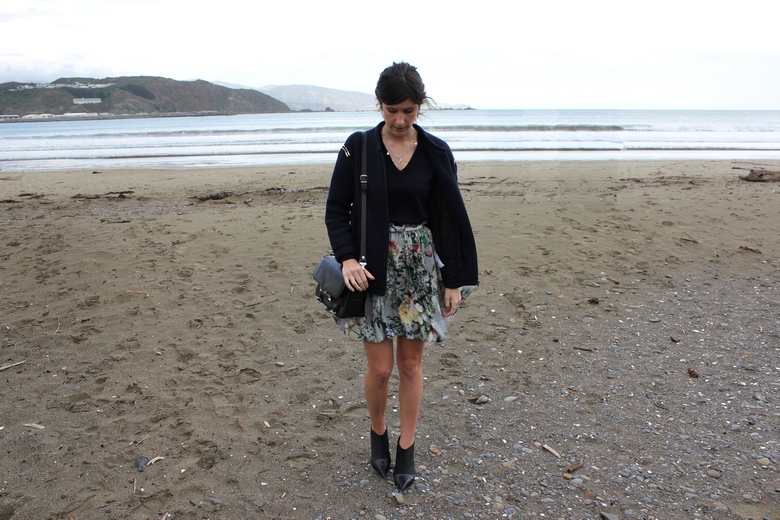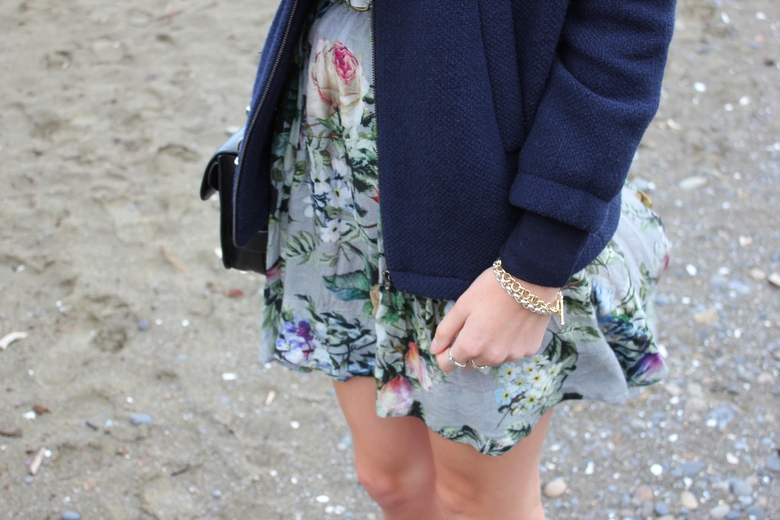 J Crew merino jumper, Karen Walker floral skirt (similar), Zara bomber jacket (similar), Proenza Schouler PS11, See by Chloe boots
I find restraint over the sale period as difficult as the next person, with a continual stream of emails headlined similarly titled 50% off storewide entering my inbox. I've been trying to 'shop my wardrobe' as much as possible as of late in an effort to stay away from the shops and enjoy what I already have, rather than what I could potentially own. Browsing the sales on websites like Shopbop and Net-a-Porter (quite possibly the two online stores I frequent the most) lays ground for more temptation, although a continual reminder to myself that the SS'14 collections are less than two months away seems to be helping me resist.
It's probably ironic that I'm posting this just after my favourite sale picks, BUT, one of the things that has been on my mind lately is the shelf life of an 'it' item. Recall those Miu Miu satin printed heels of a few years ago? They were popular beyond belief, selling out worldwide if I remember correctly, yet I can't bring to mind the last time that I actually saw a photo of these pop up online. Perhaps I'm just being cynical, but it's really allowed me to put what I already have and the things I have expressed purchasing into perspective in this consumer-driven world. We always seem to be looking for the next big thing, and instead I'd rather put my focus on the things that will stay with me for a long time, as the whole process of buying and selling as tastes and preferences quickly shift is exhausting to say the least.
The last week has been a mixture of pulling out old favourites (like the Karen Walker skirt above), in addition to more recent purchases (like my Witchery leather leggings and cable knit jumper), which helps to mix things up a little. With the final few of my winter essentials currently en route to me via the US, I'm hoping to be able to see out the next two months with minimal clothing expenditure. I mean hey, a girl's gotta have goals right?