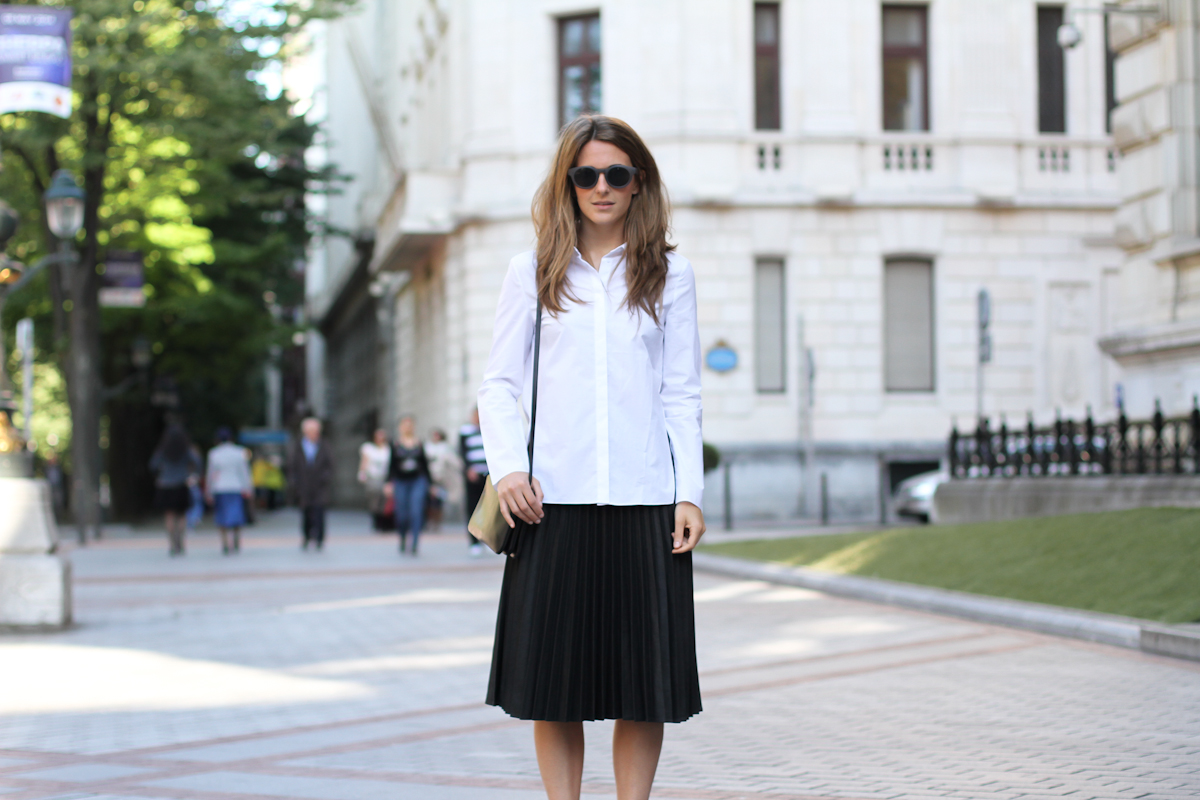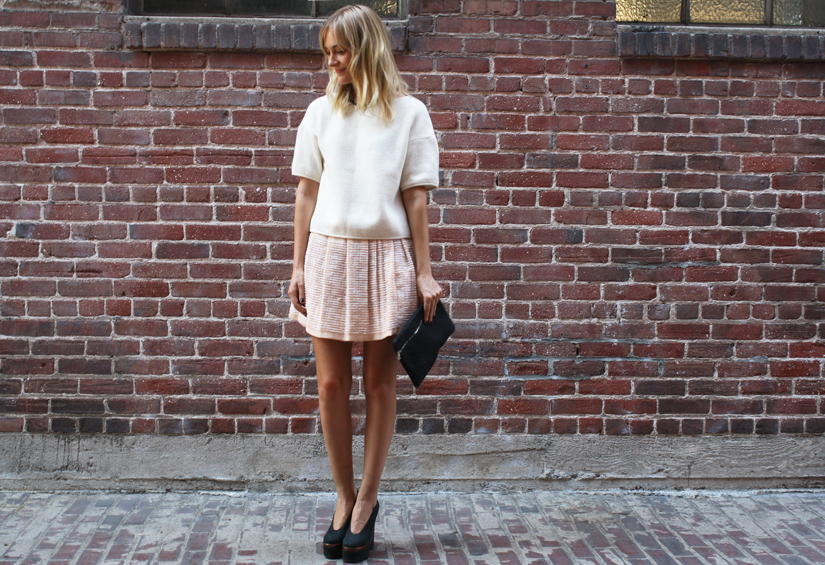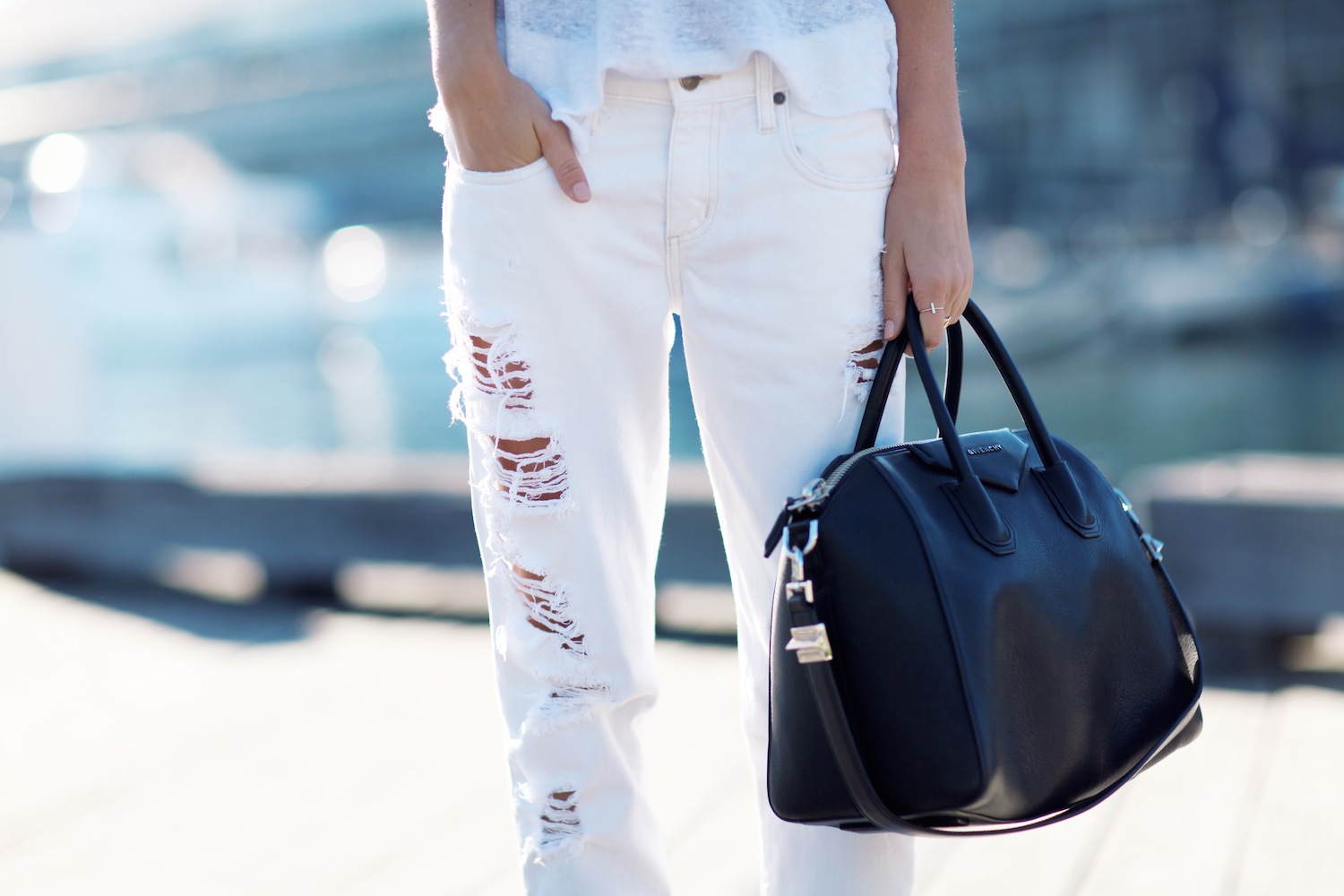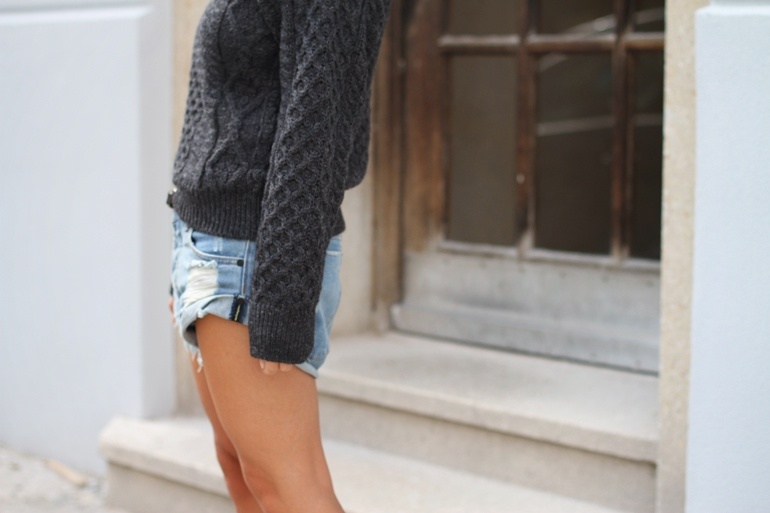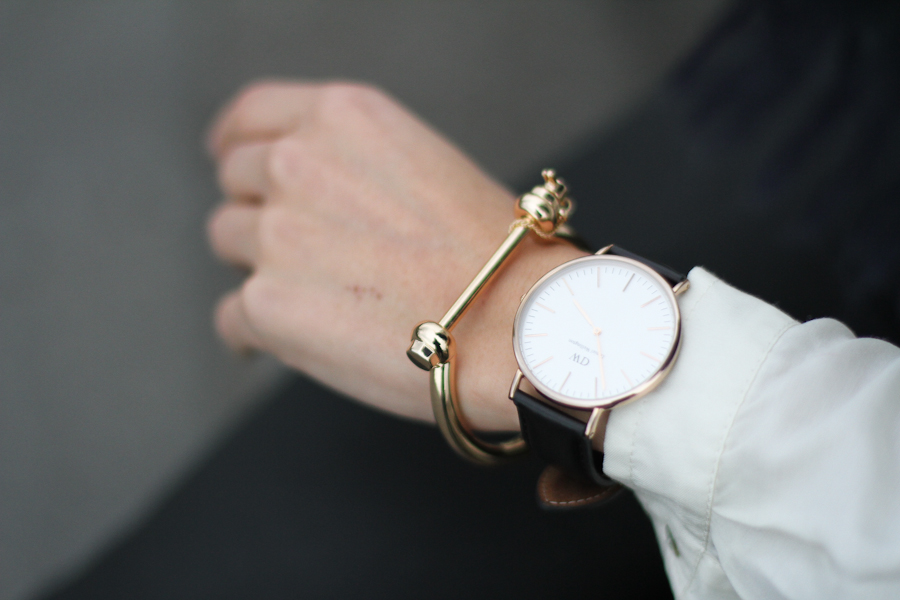 image sources; tuula vintage, clochet, blame it on fashion, tumblr
The daylight seems to be stretching out later and later, and the (slightly) warmer weather means one thing – it's finally time to start planning my Spring/Summer wardrobe. I'm not looking to add too much, aside from a few essential summer items like denim shorts (which I'm certain I've been hunting for, for years), silk tanks, and embellished sandals. Colour palettes will be subdued, consisting mostly of soft neutrals and crisp whites, while I look to add depth with a bit of texture like light brocades and casually ripped denim.
Loose silk singlets; On a bit of a whim, I purchased one of Everlane's washed silk singlets in black; which given the cool winter weather, has still become a workhorse in my wardrobe. So for summer I'm looking to pick up a couple more in blush and dove grey.
White cotton boyfriend shirt; I've had my eye on a Dries van Noten white shirt for a while now, what with its slightly stiff cotton and oversized boxy fit, which seems like the perfect accompaniment for the summer to wear tucked into a pair of tailored shorts, or as a cover up at the beach. While my mind is telling me quality over quantity, I'm still trying to get my head around the price tag. Watch this space.
Faded blue wash denim shorts; I can't even recall the number of times I have tried on a pair of denim shorts only to find myself disappointed. And it's not like I'm asking for much; a high waist and shorts that aren't too short – so I'm crossing my fingers that this is the summer that I finally find a pair to call my own.
Embellished leather sandals; I managed to pick up a pair of gladiator sandals earlier this year (because who can resist a really good bargain, right?) but am after an alternate that is a little bit flashy, and a little bit fun. I've had my eye on a pair of Marni embellished sandals for the longest time now, although am thinking unless I manage to snag a pair on sale, I'll be looking a little closer to home as Country Road, Witchery and Zu Shoes currently all seem to have variations of this style.
Classic leather round face watch; I'm so utterly and completely reliant on my iPhone for the time, that I've been toying with the idea of actually buying a watch rather than just thinking about it. I've narrowed it down to either one from Daniel Wellington or Larsson & Jennings, although I can't decide on whether I prefer a black strap or a tan one, a rose gold face or a silver one. Tough decisions, huh? ;P
And finally, I'm looking to add a bit of colour and a playful print to my wardrobe, although settling on a piece is proving a rather difficult task. I've been loving the latest Twenty-Seven Names collection, all floral brocades and daisy spot prints. With my trip home scheduled later this month, I have a feeling that there's every possibility that I won't be able to leave the store without a little 'something something'.