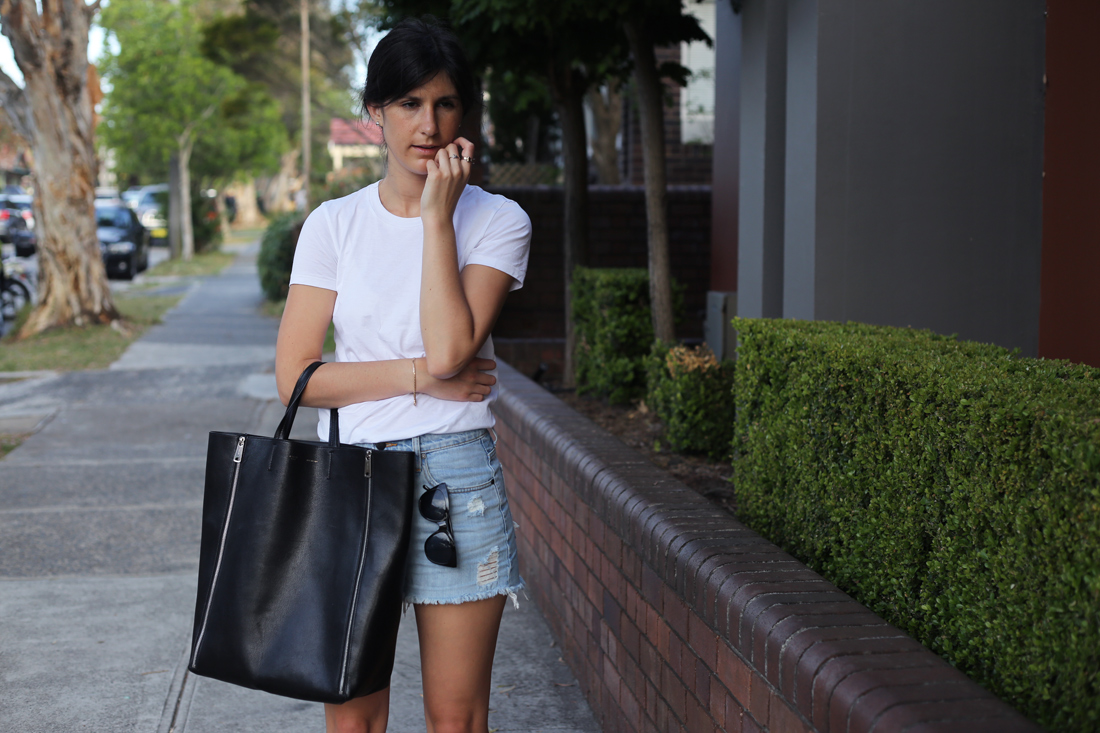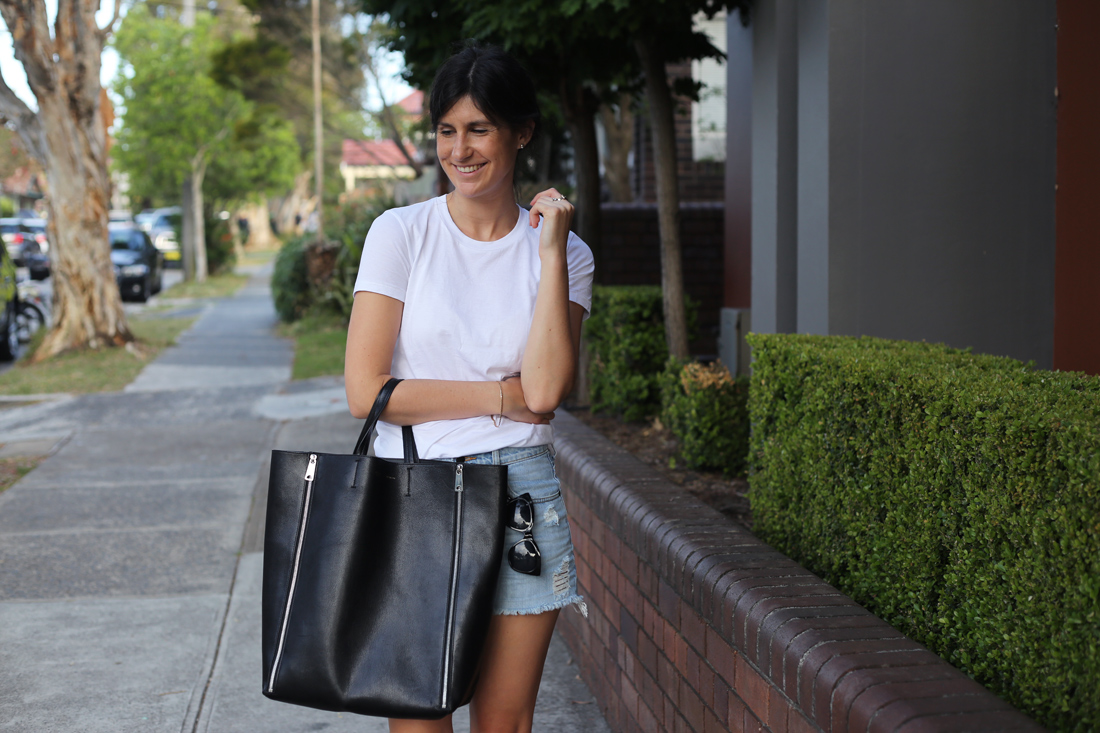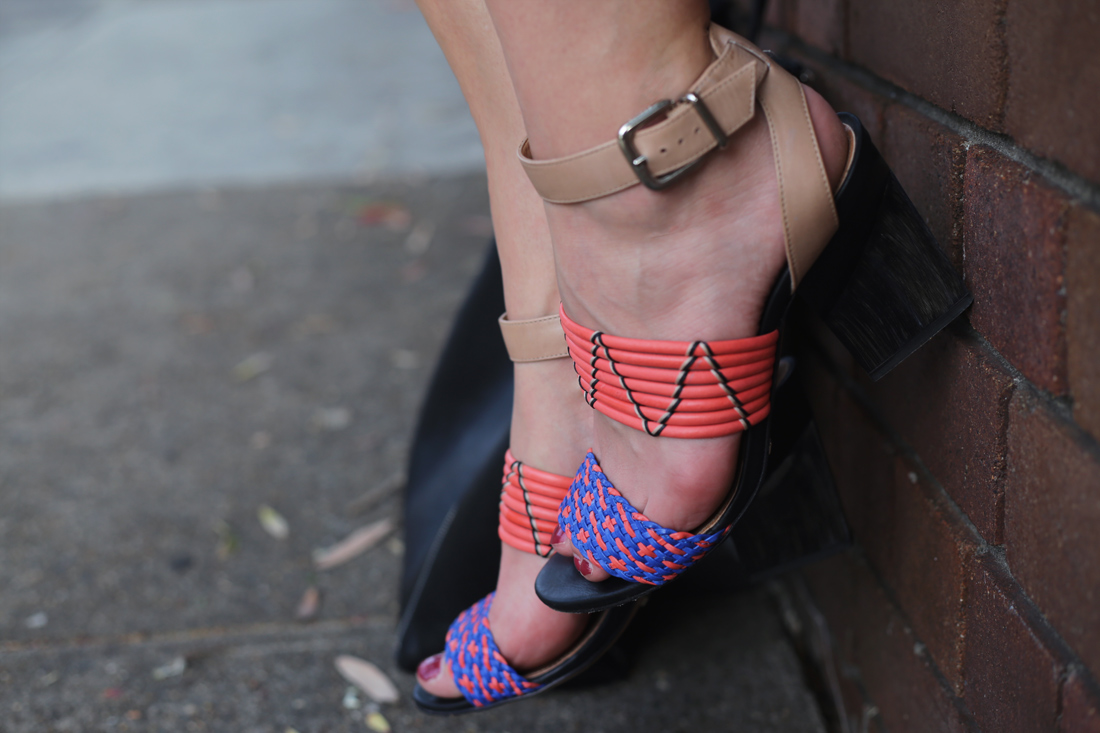 Acne Studios 'bliss' t-shirt, Nobody denim shorts, Le Specs sunglasses, Celine cabas tote, Schutz fidji heels
It's not really summer yet, although you wouldn't know it given that I've been down at the beach the last three weekends (and even gone beyond just dipping my feet in the water!). Every weekend has seen me wearing the same thing; a crisp white tee and a pair of high waisted shorts – an easy summer uniform of sorts.
I'm already at odds as to what I'll be wearing once the weather heats up more than it already has, because lets face it, I'm not really much of a 'midriff' kinda girl. I am however taking a small cue from Leandra Medine, dressing up my denim cut offs with a pair of brightly coloured heels and an oversized blazer.
With the sun shining almost all weekend long every weekend this month so far, Luke and I have struggled to find a reason to leave the confines of Bondi, instead sticking to our favourite brunch and coffee spots. And if there's one thing I love about Bondi – aside from that beautiful coastline – it's the food.
We may still have one more day left in the working week, but that being said, I already know what is on the agenda this weekend; nothing but beaches, gelato, and breakfast so good you can't help but want seconds.
PS. That giveaway is ending in two days, so you still have plenty of time to enter if you haven't already!
Get the look: