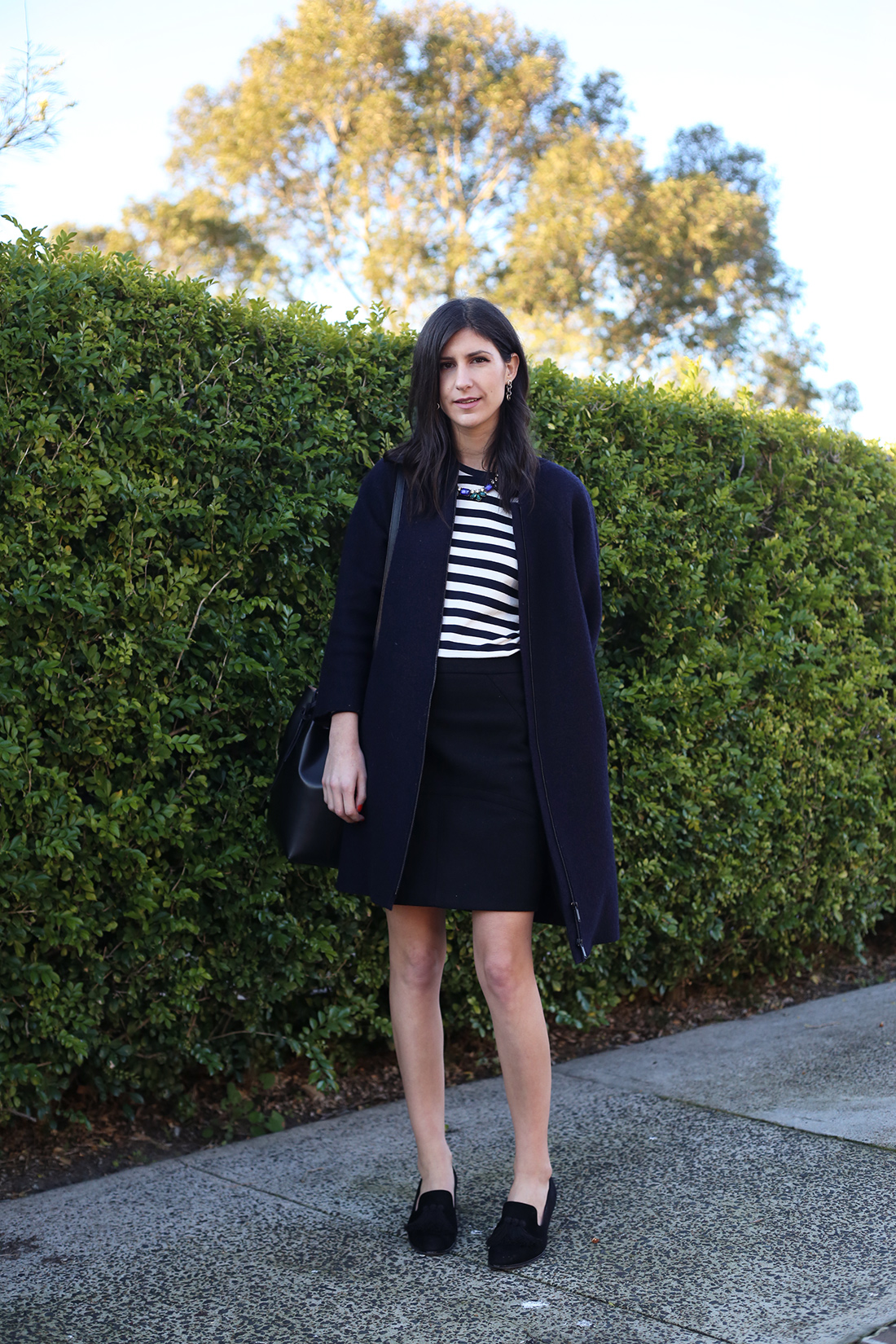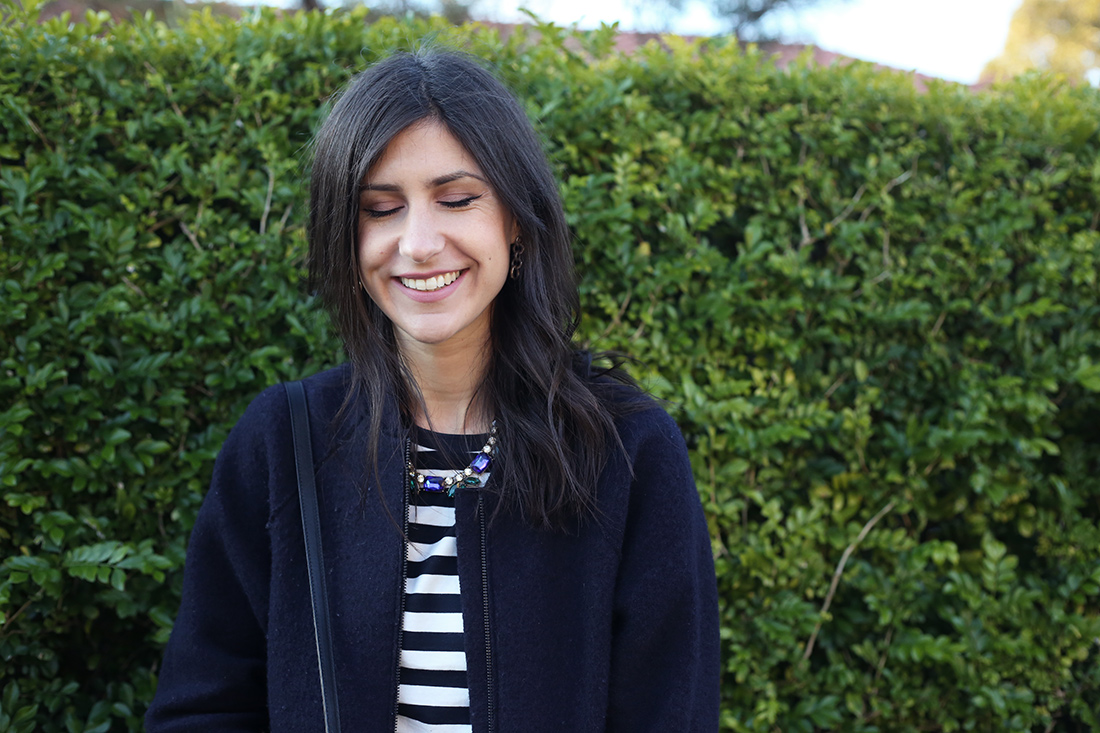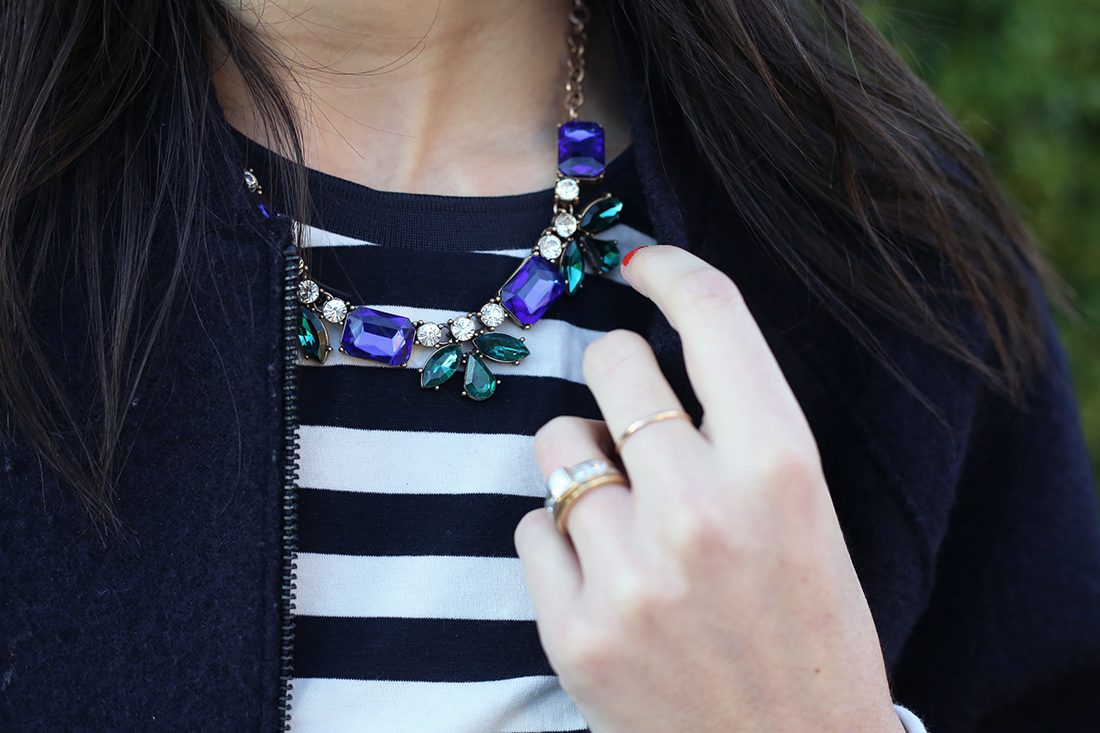 Country Road stripe top, T by Alexander Wang skirt, Cos coat, Stuart Weitzman loafers, Mansur Gavriel bucket bag, Happiness Boutique necklace (c/o)
These past few weeks, I've been trying to escape the monotony of wearing head to toe black, day in and day out. Granted, it's easy, and it's all I want to reach for as soon as the cold comes knocking on my door, but three years of promising to introduce a little colour is starting to catch up with me. there were the bold red trousers I loved for a minute, the burnt orange loafers I felt were guaranteed to be a winter winner, and the many printed confections I brought home from Karen Walker which all seemed to have disappeared from within the four walls of my closet.
if there's one thing that has managed to stick around, it's been a bold bejewelled necklace – the bigger the better, as far as I'm concerned. It's been the finishing touch before I've dashed out the door, and is something I've found I've been wearing more often than I remember to slip my engagement ring on before I head out the door. Old habits die hard, right?
It's the one area of my wardrobe where mixed metals and jewel-hued brights are in abundance; meaning that this latest addition from Happiness Boutique is going to fit. right. in.