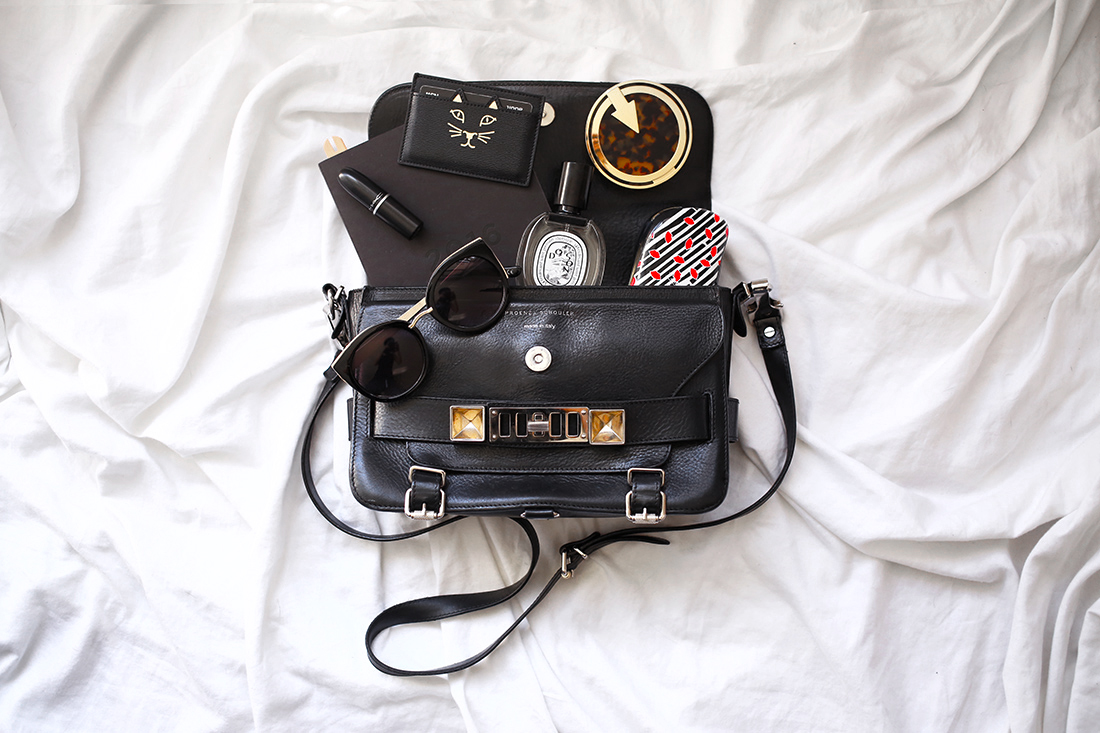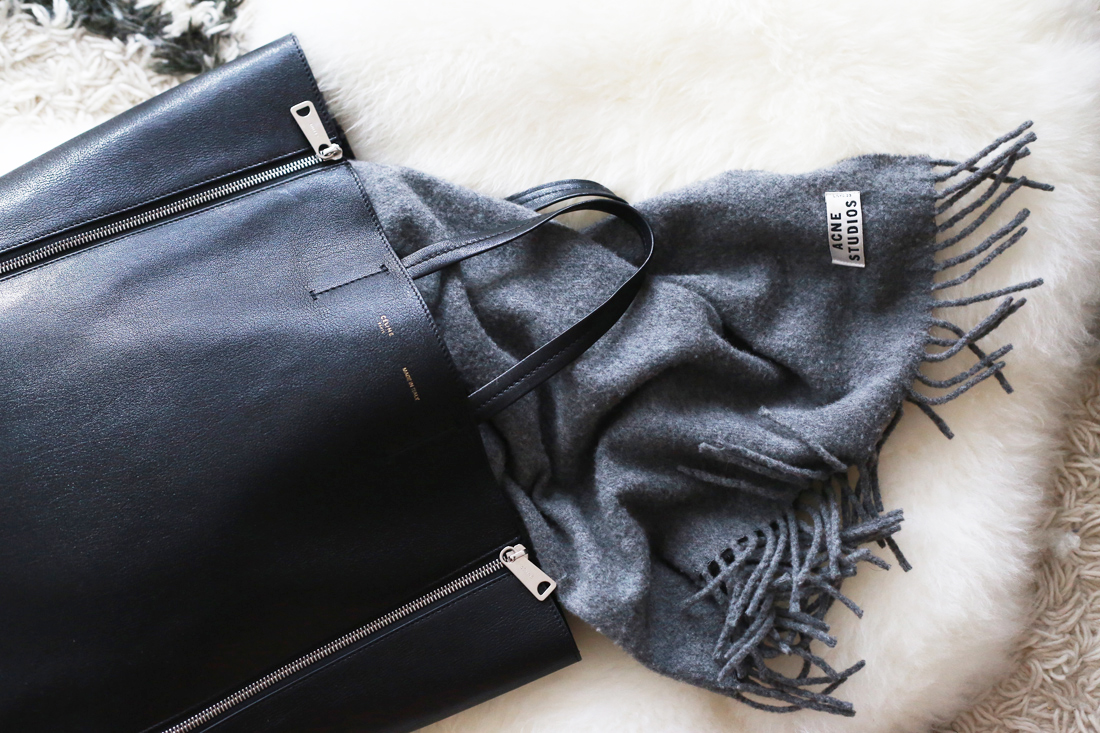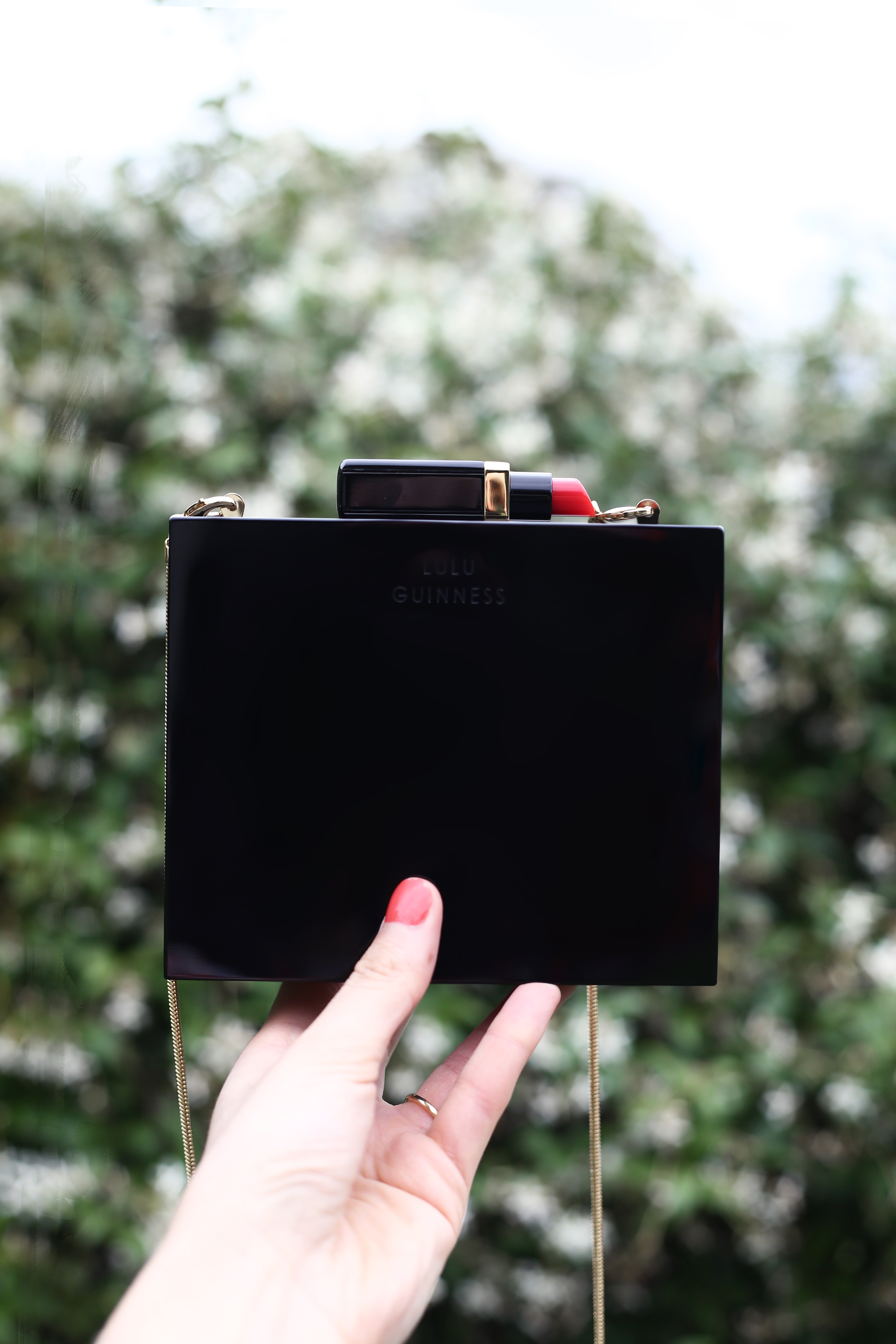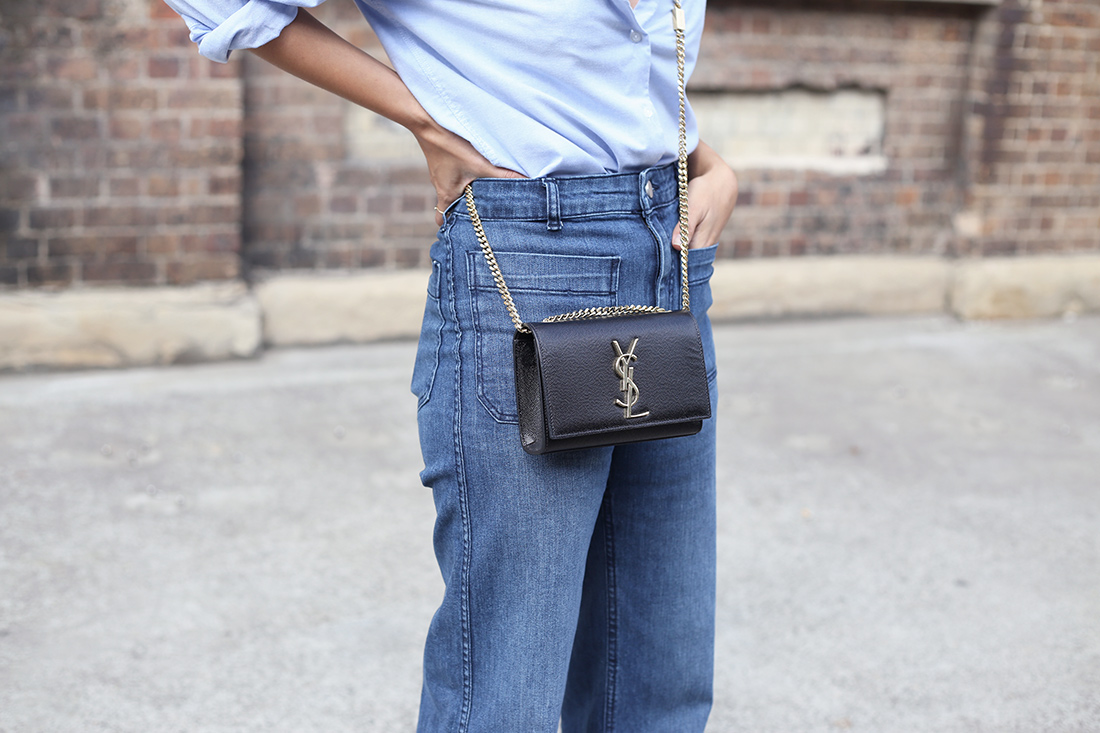 I don't think I'll ever forget the road that led to my very first designer handbag purchase. It was five years ago now, and I'd spent two years utterly and completely obsessed with Proenza Schouler's PS11 satchel, which at the time, sold out almost as quickly as it landed on the shelves. I've told this story a few times now, but I dragged my bestie to about 11 department stores across the US in search of this bag, only to fall short each and every time. In the end, I bought it from the only place I could find it; La Garconne, and I haven't stopped using it since.
Since then, I've bought (and subsequently sold) the YSL patent leather Y-Mail clutch, a beautiful Celine cabas tote with gusset, my lavender blue Celine trio, and the bucket bag from Mansur Gavriel, which has had me thinking a lot about designer 'it' bags, and whether they truly are worth the investment and the hype.
I think it's fair to say that the investment bag isn't for everyone. Saving to spend upwards of $1,000 let alone $500 on a handbag seems crazy to some; that's a lot of pretty pennies going towards one purchase. I've been pretty trigger-happy with my designer bag purchases in the last couple of years, so I wanted to talk a little bit about what I've learned when it comes to splurging on a designer handbag, starting with…
IS IT THE RIGHT BAG FOR YOU?
The one designer handbag that I've kept a hold of all these years has been my PS11 satchel from Proenza Schouler. Granted, this was my first designer bag purchase, so I'm unlikely to ever let it go, but it spoke volumes to me about choosing the bag for you and not because it's the hottest thing on the market right now.
Assess your lifestyle: how often will you use it? Does the colour work with your wardrobe colour scheme? Is it practical? Is it hardwearing or will the leather scratch easily? Regardless of whether it's something you are saving hard for or not, it's important to take all these factors into consideration – it'll help you to determine whether you'll actually get any use out of the bag in question.
DON'T BUY A BAG JUST BECAUSE IT'S TRENDING
This is a trap that I think is all too easy to fall into. Remember the Fendi spy bag, the Chloe paddington bag or the 3.1 by Phillip Lim edie bow bag? Popular trend-driven bags tend to date, and not well, might I add. When you're dropping a couple months' rent on a handbag, it should be the type of purchase that's going to last you more than just a (fashion) season or two.
THE CLASSICS ARE ALWAYS ALRIGHT
If you're a little unsure which route to take, as in, which designer to go for, the safest bet is to stick with the classics – Louis Vuitton, Chanel, Prada and Dior. Chanel in particular is case in point for the argument that a classic style just doesn't date; their vintage is just as coveted as a bag straight from the shelves today. Of the four, Louis Vuitton tends to start in at a more *affordable* price point and has a range of styles that are miles apart from their iconic monogrammed handbags. Prada's saffiano lux tote is s-t-u-n-n-i-n-g as an everyday work tote (big enough for all those A4 documents!), and Dior's lady bag is timelessly elegant and an iconic tribute to Princess Diana.
IF IN DOUBT, START WITH SOMETHING 'INSPIRED'
This is quite possibly the biggest tip that I can give. If you aren't sure, go for a more affordable 'inspired' look handbag that will give you a taste of the style without hurting your bank balance. It gives you an opportunity to decide whether the style is what you were after, if it suits your overall look, and assess whether it's practical for your lifestyle. This is something that I've done a lot in the past and I've found that it's the deciding factor in whether or not to actually splurge on that designer handbag.
DON'T FORGET TO TAKE YOUR TIME
If there's one thing I've learned, is how important it is to take the time to really think about your purchase, rather than buying on impulse. Impulse purchases are fueled by so many things; emotion, what's currently trending, and flash sales being the main culprits, and often, these end up being the pieces that find their way to the back of the closet, never to resurface. I thought about and planned to purchase my Proenza Schouler PS11 for two years before I pulled the trigger, and it's been one of the best investments that I've made. Same can be said for your wardrobe – planning and consideration are k-e-y.
FINAL THOUGHTS
There's something to be said for the quality, craftsmanship and design that comes with a high price tag. But, it's not without acknowledging that you can often purchase a high quality leather handbag for a fraction of the price; a part of what you are paying for is the prestige of the brand, and the status that comes along with owning it. This isn't the case with every designer handbag purchase, of course, but it's well worth keeping in mind.
And lastly, how precious are you going to be with the bag? Will it never leave the dustbag for fear or scratches or general wear and tear? Be realistic about this; scratches and general wear to the bag will happen, and while it might feel like a kick in the stomach, it happens to all of us!
On my current wishlist is the Chanel boy bag (in the small size), which I've been mulling over for some time now. It ticks a lot of the right boxes, but the (ever-increasing) price is quite a tough pill to swallow. Rather than taking a chance, I'm planning to borrow a friend's boy bag (in the medium size, if memory serves me correctly), just to give it a test run and see if it's really for me. Although, if there's anything you can take a gamble on, it's Chanel.