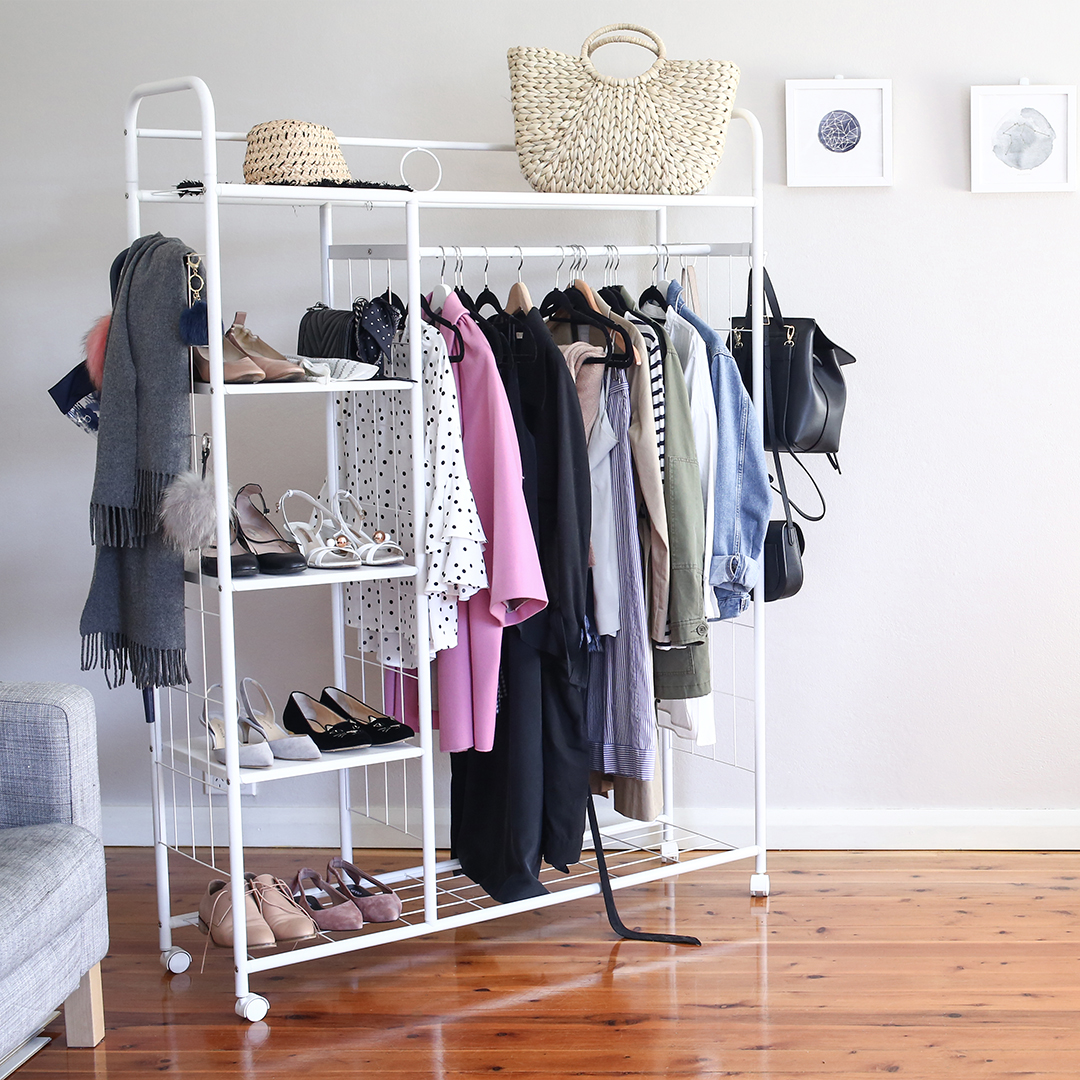 If you live in the Southern Hemisphere, the month of September always signals the start of spring, which hands down has to be one of my favourite seasons. I'm a summer baby at heart, but I love this change in season, it's the opportunity to introduce some interesting layers, as well as a softer colour palette. So today, I wanted to share my latest YouTube video, which features eight different looks, with some of my favourite go-to wardrobe staples for spring. I'd love to know which look is your favourite! x
OUTFIT ONE
This first look features one of my go-to jumpers from winter, this grey oversized Country Road sweater, paired with a cute polka dot ruffle skirt from Topshop (this is a similar option) and a pair of Chanel-inspired two-tone pumps from Vaneli.
OUTFIT TWO
This Sussan polka dot top is hands down one of my favourites, and I love it paired with the white denim skirt from J Crew, marshmallow pink coat from Karen Walker (sadly a few seasons old but this is cute), and my Charlotte Olympia kitty flats (if you're after an affordable option, these are a great dupe).
OUTFIT THREE
I don't tend to incorporate too many prints into my wardrobe, but I do make an exception for gingham, especially in the black and white check. This Kimchi Blue off shoulder dress ticks all the right boxes; the shirred bust, midi length, off shoulder detail and slit up the leg. I kept things simple and paired the dress with a Hat Attack straw bag and my favourite Sophia Webster sandals.
OUTFIT FOUR
My colour palette often doesn't stray far from black, grey and white, and this outfit fits is the perfect example; the Uniqlo turtleneck has been a godsend for layering under all my dresses, and I love how it pairs under this slip dress from Grana, and for shoes, I opted for my Valentino tango pumps, which are always a great fail safe option.
OUTFIT FIVE
This Assembly Label sweater is one of the cosiest wardrobe additions of the year – I'm a little bit obsessed and have been wearing it with everything from my white denim mini, to these ASOS mom jeans. I often try to keep to a colour theme when building an outfit, and the Everlane day heels in nude are the perfect match. For my bag, I went for this Mansur Gavriel inspired bag from HiEleven – it's made out of a faux leather and is super roomy inside, plus I love that it can be worn two ways!
OUTFIT SIX
Culottes are probably my favourite discovery of the year, so it wouldn't be a Spring look book video without a pair. I'm wearing these cute cuffed striped wide leg culottes from J Crew, which I paired with a dove grey silk cami from Everlane and a classic trench coat, also from Everlane. For shoes, I am head over heels for these suede slingback from Paul Andrew (and the flats are also super cute!)
OUTFIT SEVEN
What I love about this outfit is all the earthy hues, something I'm trying to incorporate into my wardrobe a little more. Starting with the basics, is this T by Alexander Wang stripe top which I've been reaching for, for years now. I wore it with an a-line mini from RUBY, and a khaki green military jacket from Workshop (this is a similar option). For accessories, I loved the way that this paired with my pashli mini from Phillip Lim, and of course my CO kitty flats – a go to when I can't decide which shoes to wear!
OUTFIT EIGHT
The final outfit is another favourite, which revolves around this oversized shirt dress from Everlane (this is similar). I paired it with an oversized denim jacket from Topshop, muted rose suede flats from Senso, my Chanel boy bag in the chevron caviar leather, which I've attached a zodiac twilly from Dior to in a bow – a little detail I absolutely love! x