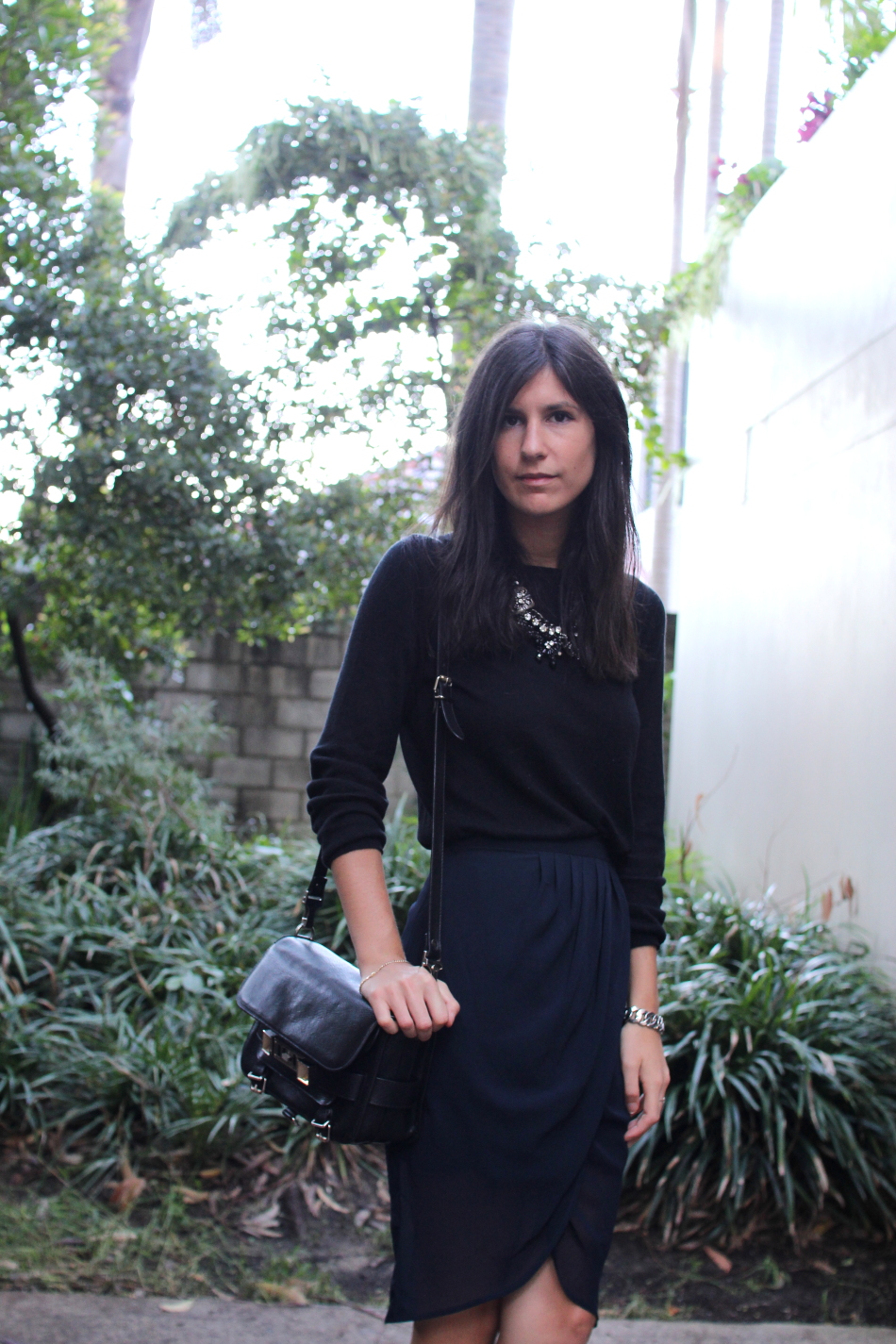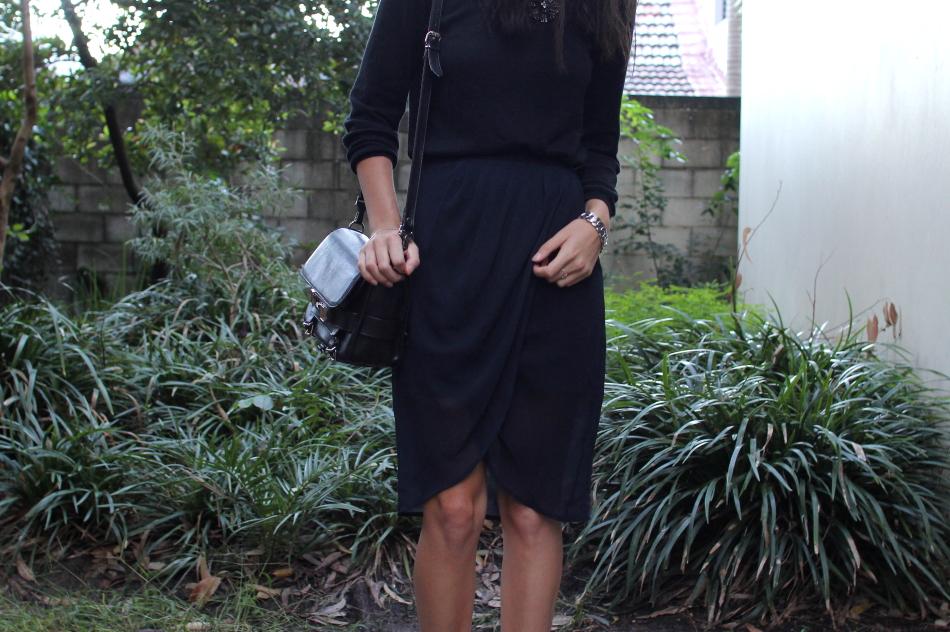 Solo sweater (similar), Finders Keepers skirt, Witchery heels, Proenza Schouler PS11 satchel, MBMJ Katie bracelet, Karen Walker bow ring, J Crew earrings
With great hesitation, mostly (all) on my part, winter is coming. I wouldn't call it a willful acceptance, but rather one of those realities that you try to deny as long as possible. Not too much unlike my growing sweet tooth which is demanding a sugar hit almost every hour of the day – and I'm all too quick to oblige.
That being said, I'm slowly starting to pull out the cosy winter knits, and gradually making the shift from mini to midi, a change that I'm wholeheartedly welcoming. It marks a bit of a shift, growing up in the sartorial sense of the word, marrying with those childhood ambitions of 'growing up', quite literally.
Get the look: