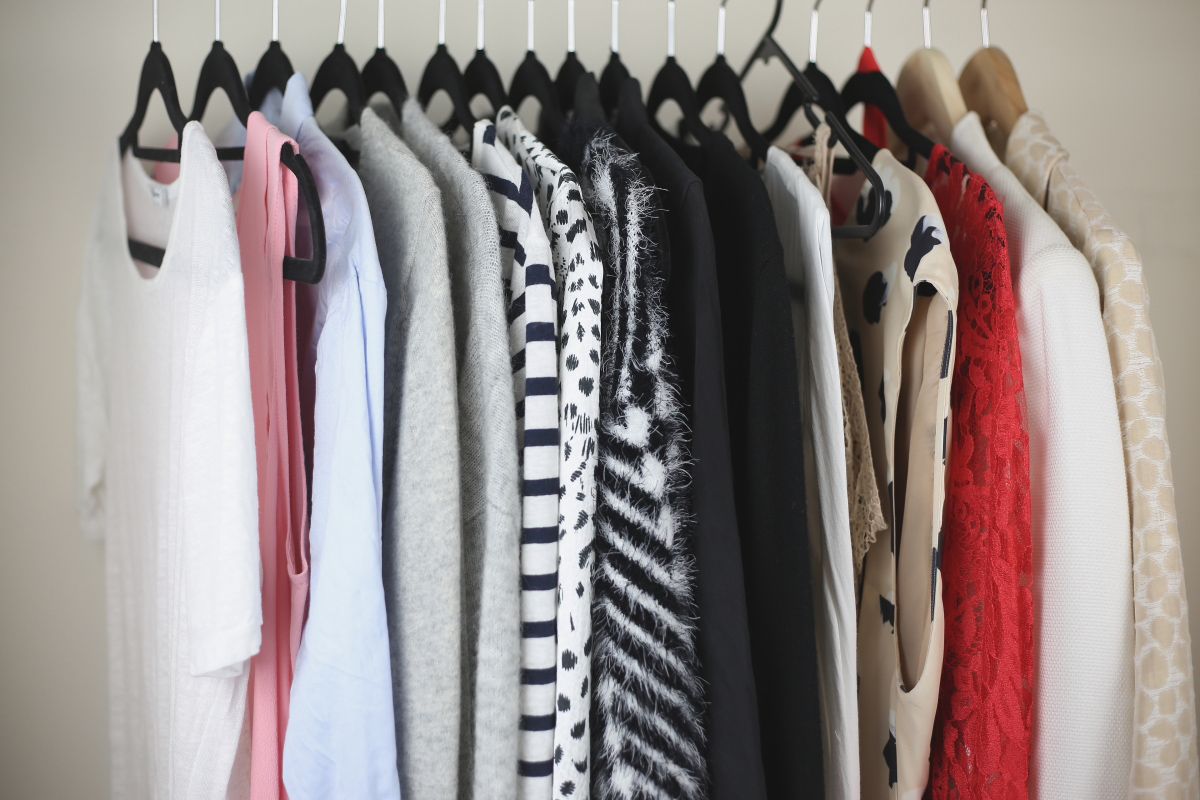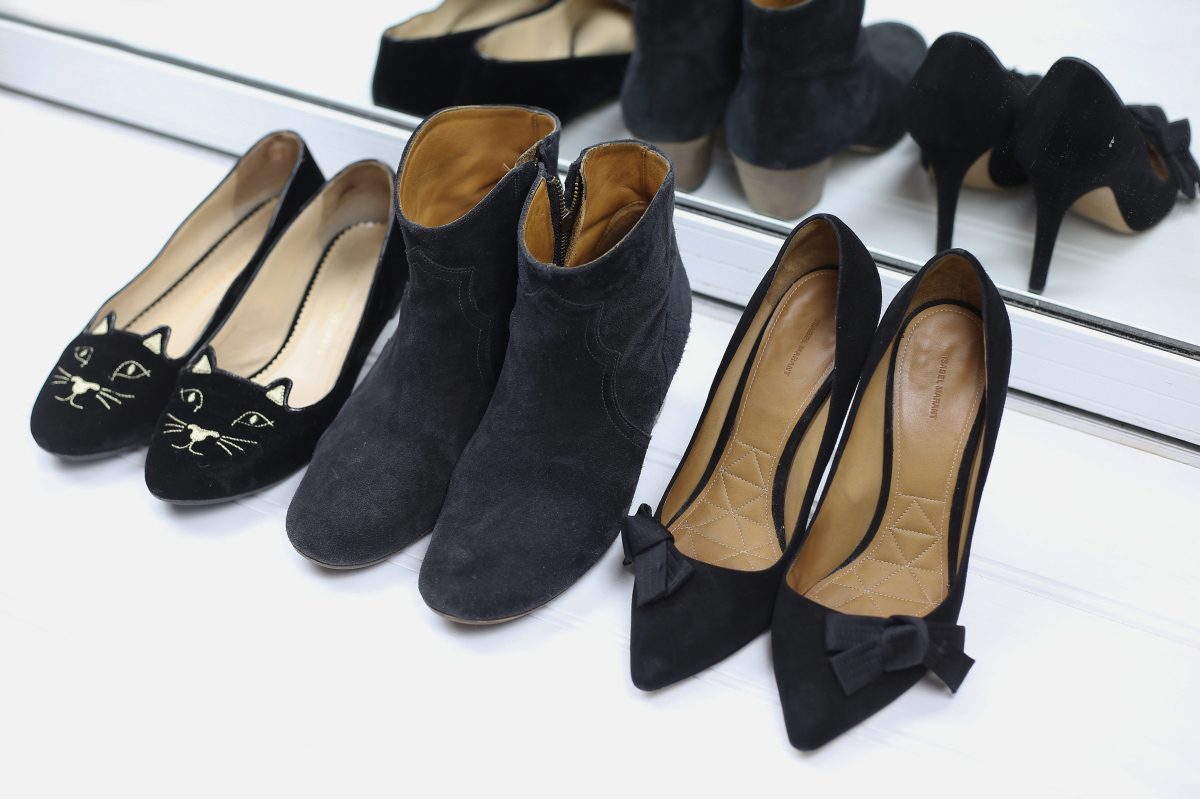 1: Focusing on quality over quantity in neutral hues
2: Charlotte Olympia kitty flats, Isabel Marant dicker boots, Isabel Marant poppy heels
What is a normal sized wardrobe? It's a question I've asked myself on countless occasions and has prompted more than a few wardrobe culls, yet the question remains; how much is too much?
For some, a minimal wardrobe of 30 items seems to suffice, and for others, it can stretch out to 200 garments or more. For me, it's been about finding an amount I'm comfortable with; a selected edit that suits my lifestyle, with enough variety to keep me from shopping mindlessly. My wardrobe has hovered around the 80 – 100 mark for the last two years, and a quick audit of my wardrobe as it currently stands sees that total at 90 (not including gym gear, sleepwear, intimates and shoes).
I know what you're thinking – it's a lot right? But arguably, it pales in comparison to the 300-odd pieces I had weighing down my wardrobe just a few short years ago. And with 21 pairs of shoes hidden away in my wardrobe, an excessive amount by most standards, it's pretty obvious to see where I may have a bit of a weakness…
I'm not a minimalist per se, nor do I quite aspire to be, however there's no denying that there are many aspects of minimalism that resonate strongly with me – quality over quantity for one. This means less high street buys, more investment pieces. Which, if we're being completely true to ourselves, these are generally the only purchases that manage to stand the test of time; well, in my wardrobe at least. The last couple of years has seen me favor silk, linen, cotton and wool over polyester blends – a move which has completely changed the way I buy. I've stopped browsing in the likes of Zara and Topshop (for the most part) in favor of independent designers, or companies which extend a level of transparency to their customers (take Everlane for example).
I've also stopped shopping as much. With Spring, Resort, Fall and Pre-Fall collections, and not to mention all the capsule collections and limited edition pieces we have thrown at us in-between, there's certainly no shortage of new things to buy – which begs the question, when will we ever wear it all? At one point, my wardrobe seemed to be a revolving door of the new and the 'no longer satisfied with', that I was constantly culling and selling, only to buy again. However what I've learnt is, that you can manage to make do with what you have, and the less you shop, the less you'll find that you need to. Excessively shopping is a slippery slope, and it can be hard to stop when you're used to getting something new every week (which is a reality for some).
I'm fortunate in a sense that the majority of my wardrobe does double duty, transitioning effortlessly from work to play – however this may not ring true for everyone. It means I've got a lot to play with, even if I do reach for the same favourites on a weekly basis. Additionally, defining my style and colour palette has allowed me to be more specific and selective when shopping – it's highly unlikely that you'll spot me stepping out of my comfort zone too often. It makes dressing easy which is key when you cut your wardrobe down as much as I have. Keeping stock of the basics helps too – how many times are you really going to wear those thigh high fringed boots or lilac leather jacket? For me, it'd be a near sight less than a classic black blazer or cashmere sweater, but again, this is all down to personal style and preferences.
I guess the point that I'm making is, it's all relative. There is no one answer, no right number of garments to have in your wardrobe. Your lifestyle, tastes, and even the seasons (or lack thereof) will all play a role in defining what works for you.