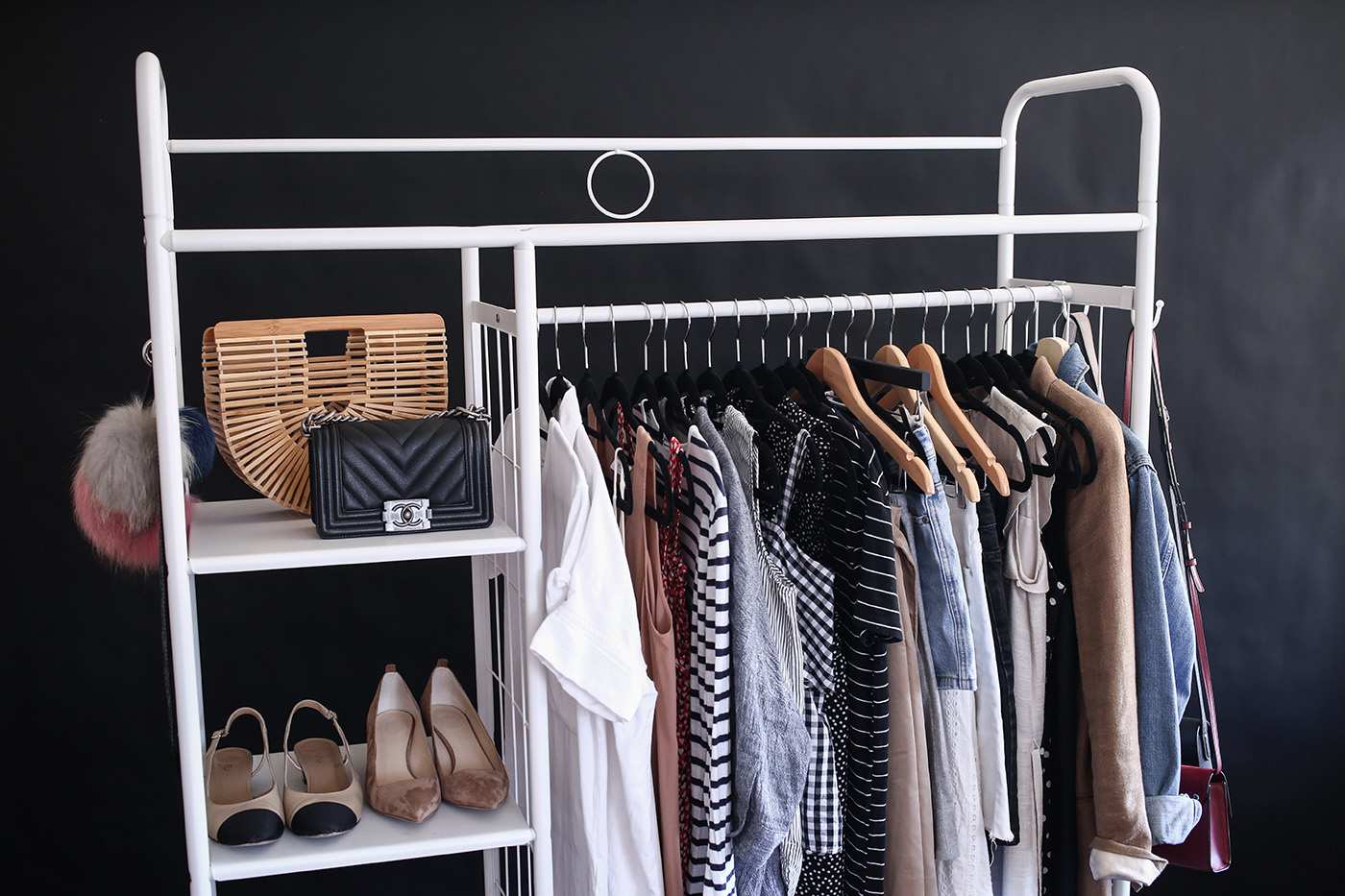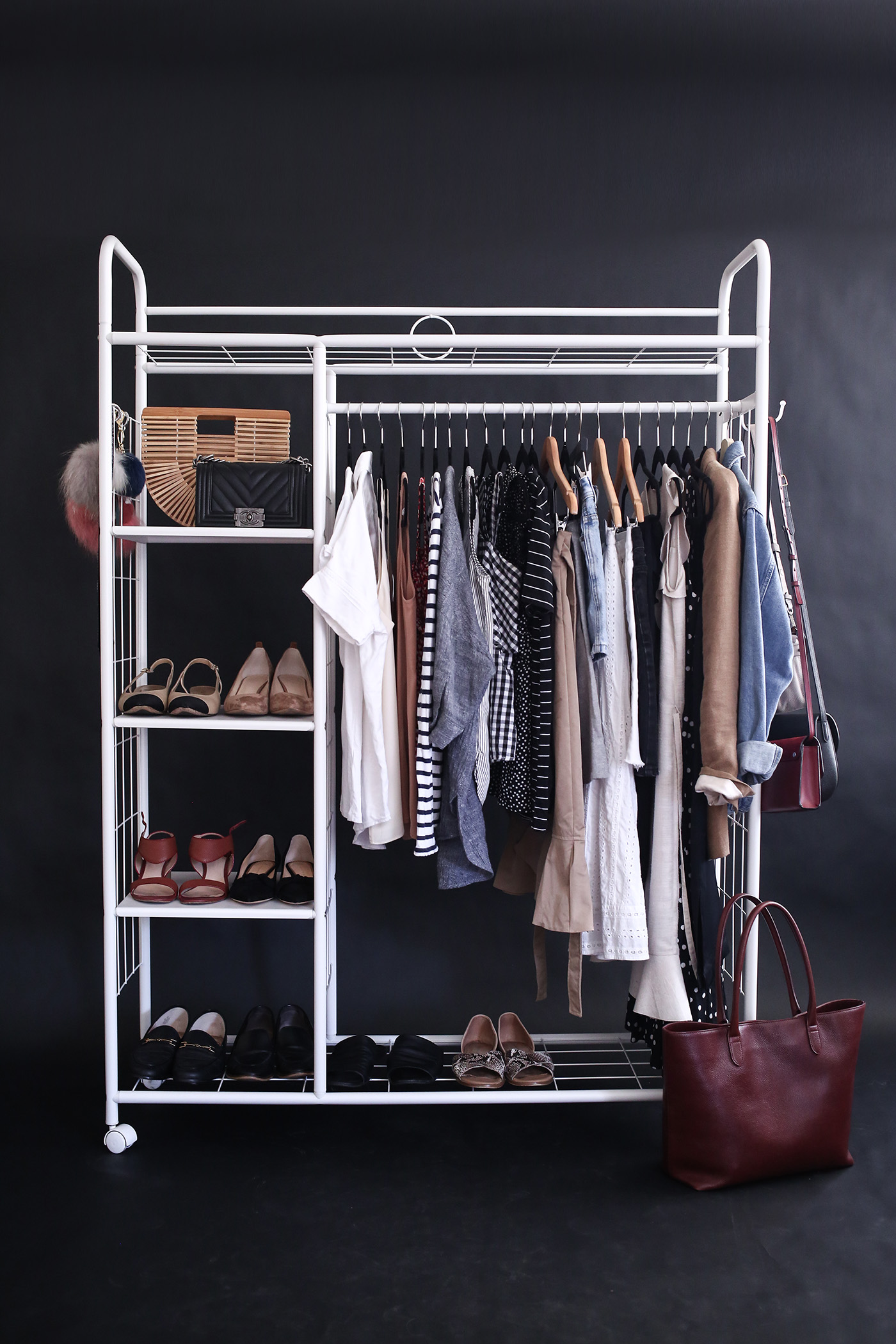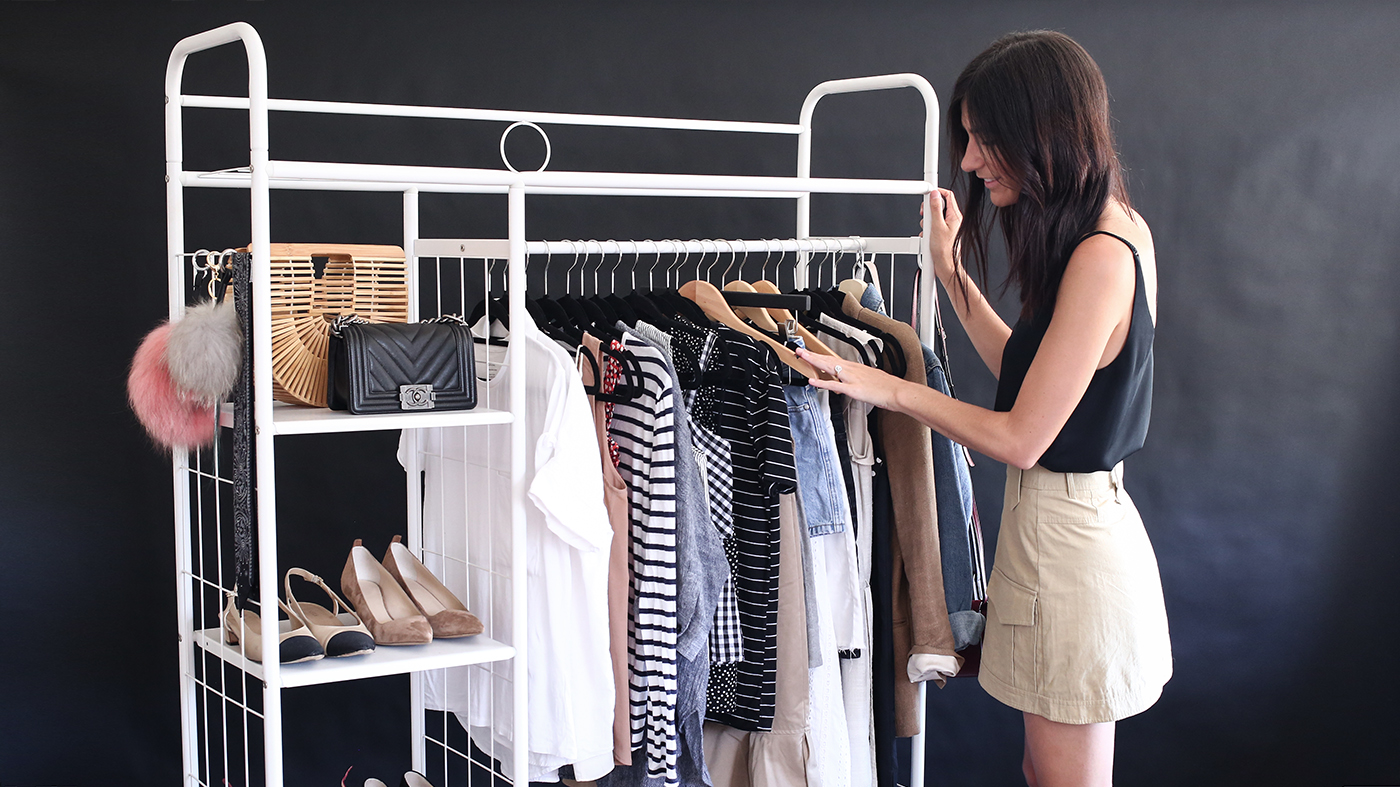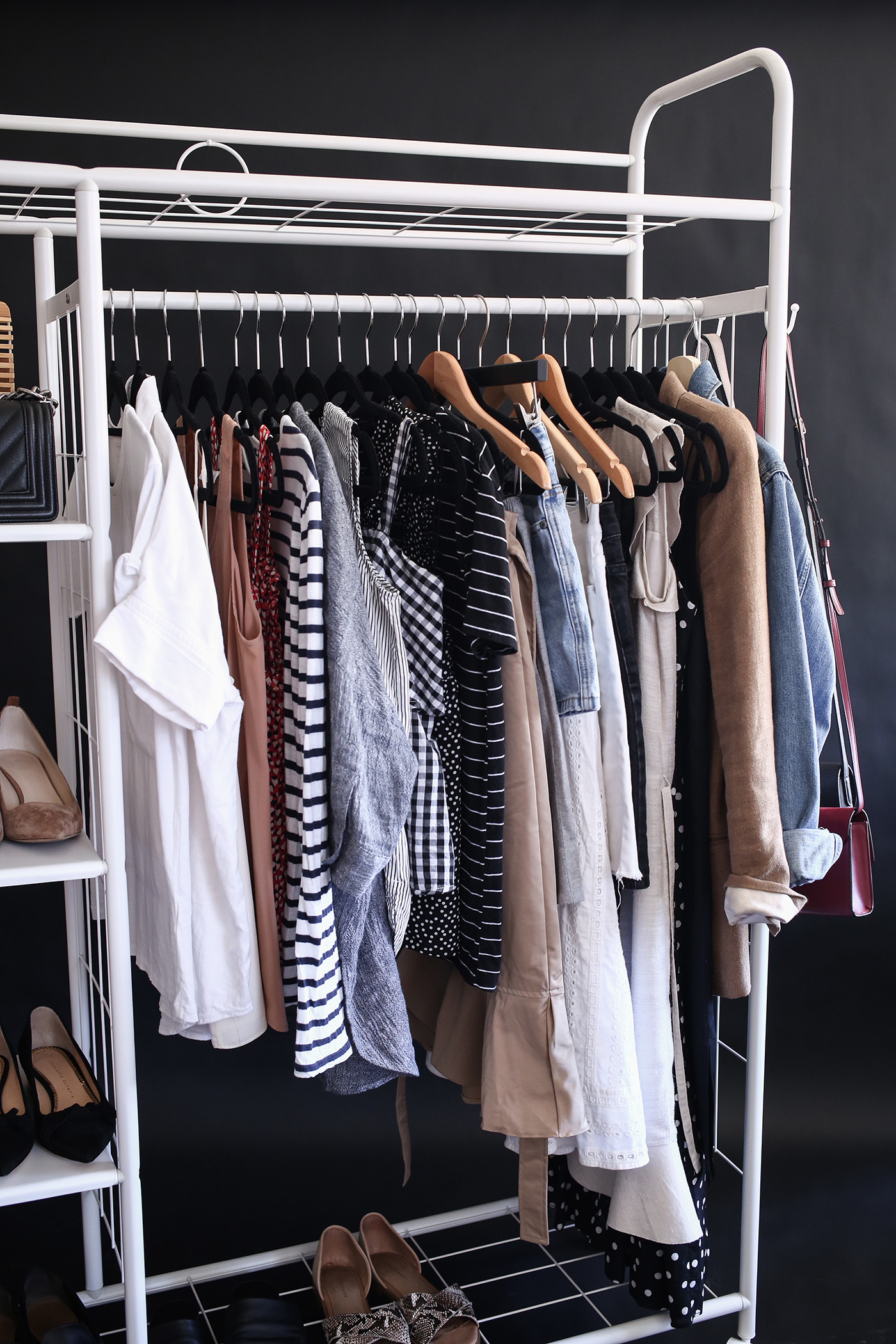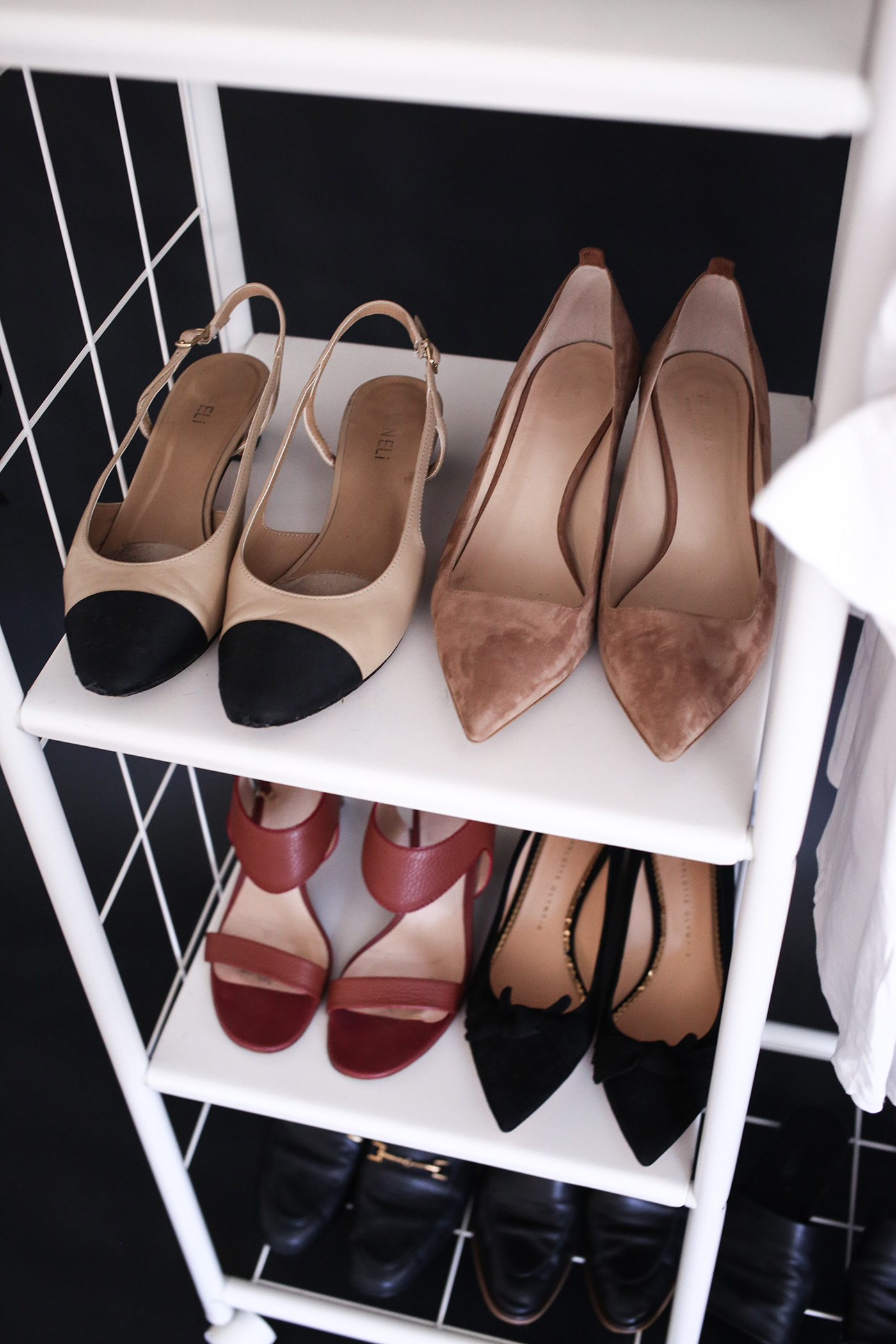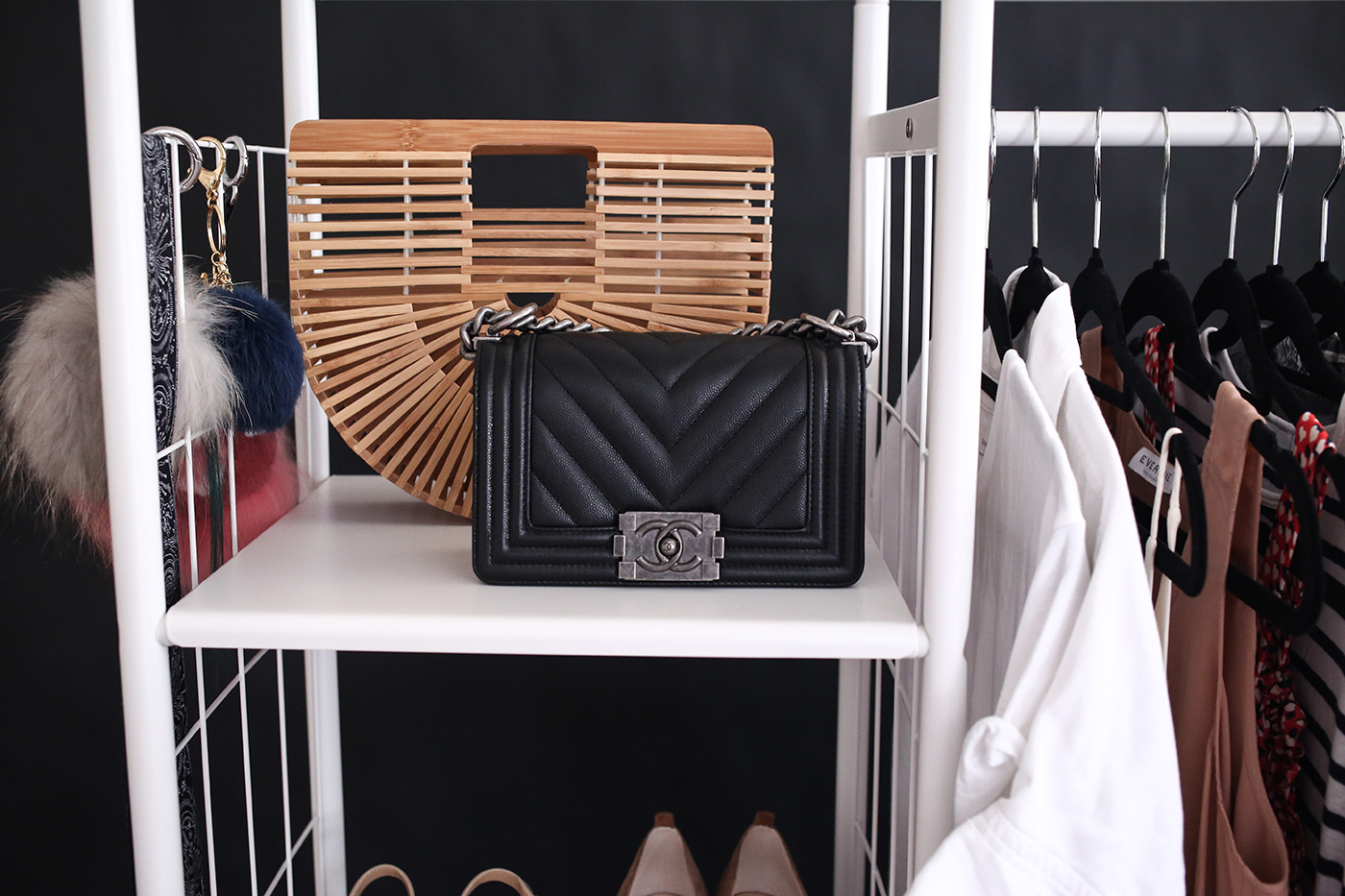 It's been a good couple of years now since I decided to give up the capsule wardrobe, but that doesn't mean that I've completely shifted away from 'capsule' style dressing. I still reach for the same favourites, and tend to have a heavily curated selection of pieces on constant rotation. So as today marks my 30th birthday, I wanted to do a little bit of a throw back to capsule wardrobes; a 30×30 Capsule Wardrobe challenge. It's essentially where my YouTube Channel began, so I've pulled together an entire video featuring 30 items, and 30 looks, which you can watch below.
TOPS
Madewell white short sleeved shirt
Everlane black silk cami
J Crew black/white polka dot wrap front top
Shein Black gingham top
Karen Walker grey linen top (similar)
Grana white silk cami
Grana white pocket tee
Brandy Melville Black/white stripe tee (similar)
T by Alexander Wang navy/white stripe long sleeve top
J Crew red heart print silk top
Everlane terracotta silk tank
Everlane stripe silk tank
As usual, I mostly went for the basics, with some necessary bursts of colour to try and mix things up a bit. The majority of these tops have been pieces that I have been reaching for non-stop this summer, and it's not hard to see why. Working in a creative environment, I am fortunate enough to get to wear things that are a little (or a lot) more relaxed, and I'm not opposed to the old t-shirt and denim skirt combo – it's become a favourite of mine, that's for sure. The most hard working top of the lot would have to be either this black silk cami from Everlane, or this polka dot wrap front top from J Crew. Both seem to go with absolutely everything, and have been perfect to wear even during the extreme humidity we've had in Sydney recently.
SKIRTS, SHORTS & TROUSERS
ASOS black denim skirt
Karen Walker grey flannel skirt (similar)
Nobody Denim shorts
Grana black silk culottes
Farrow beige skirt (similar)
Lover white midi skirt (similar)
J Crew white denim skirt
I wouldn't be able to pull together a 30×30 capsule wardrobe without including at least one denim skirt, and this one from J Crew is by far my favourite. I love the fact that it's white (helps to make that summer tan pop!), and it's such a great shape and length for day-to-day. I also added in a similar style in black, and then opted for some more unusual options, from a pair of black silk culottes which I've been trying to wear more, to a wrap skirt I picked up during the Black Friday sales. Given most of my wardrobe is so heavily based around a neutral colour palette, I wanted to opt for a couple of more interesting silhouettes, to offset the simplicity of the tops that I picked out.
JACKETS
Chloe tan blazer
Topshop denim jacket
It's pretty fair to say that you definitely don't need a jacket in Sydney during January, but I wanted to include a couple of options which I thought would be great even just for a little bit of spring outfit inspiration. I opted for a tan linen blazer from Chloe, an incredible pre-loved find, and my trusty blue wash oversized denim jacket from Topshop.
DRESSES
Isabel Marant beige dress (similar)
Stylekeepers black spot dress
Grana black silk slip dress
When building a capsule wardrobe, and a 30×30 capsule wardrobe in particular, I like to focus more on pieces that I know I'll be able to wear in a variety of ways, which means items like dresses don't tend to feature as heavily. 30 items is quite a generous number to be wearing over a month, so I opted to include 3 different dress options. Perhaps the most versatile of the three is the little silk slip dress from Grana; this can be worn on its own, with a top underneath, or with a sweater thrown over the top.
SHOES
Sam Edelman loafers
Charlotte Olympia black heels (similar)
Sportscraft sandals
Nicholas Kirkwood Leda sandals
Everlane beige editor heels
Vaneli two-tone pumps
Finally, there's shoes… I've been pretty honest about my inability to narrow down my footwear options, and this really was no different. I like having the option to change up what I'm wearing on my feet daily, and I think that a lot can be said for the impact that a good shoe can make on your outfit, and how it can change up a look entirely.
Have you done a 30×30 Capsule Wardrobe? I'd love to know which pieces (or outfits if you watched the video) were your favourites! x