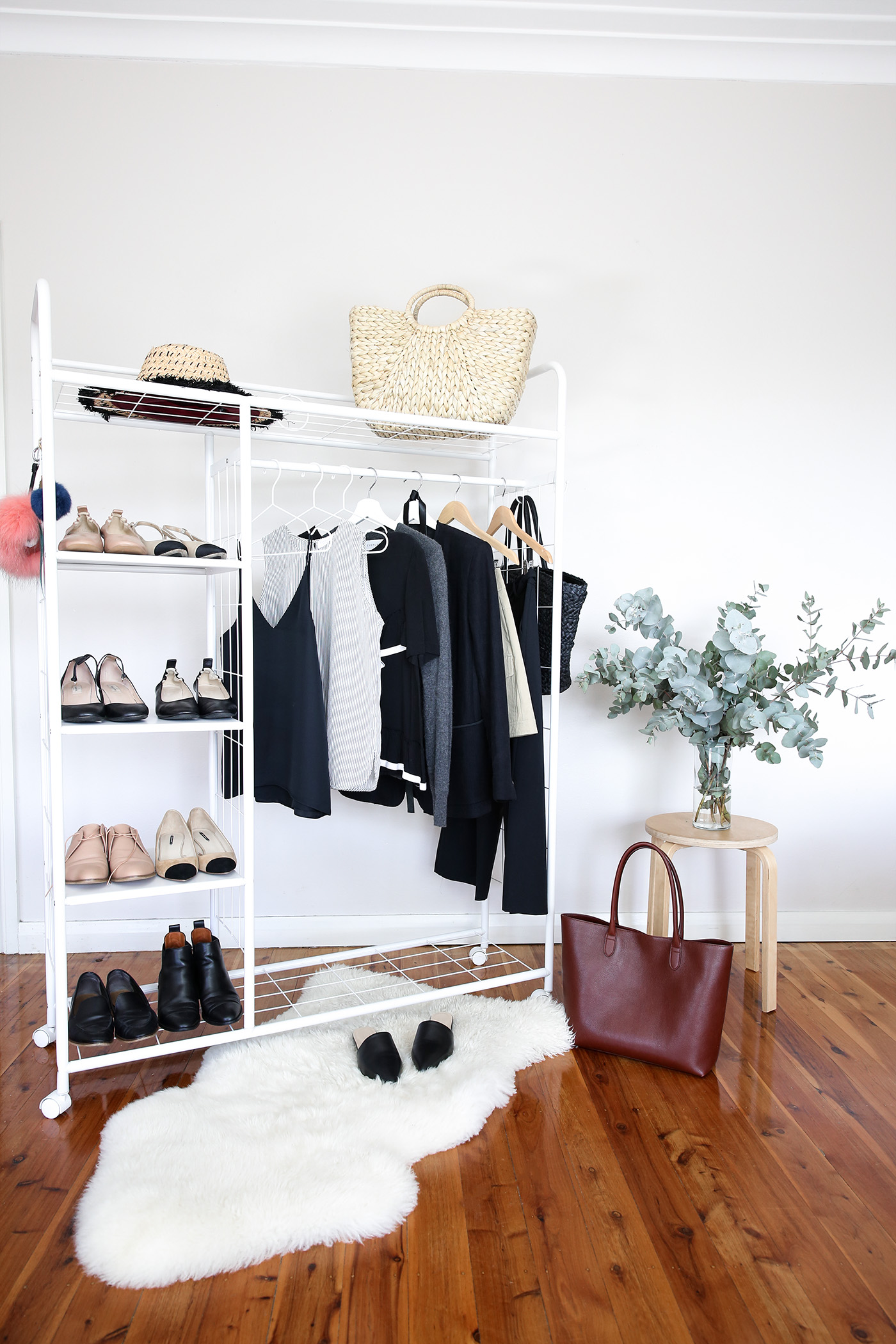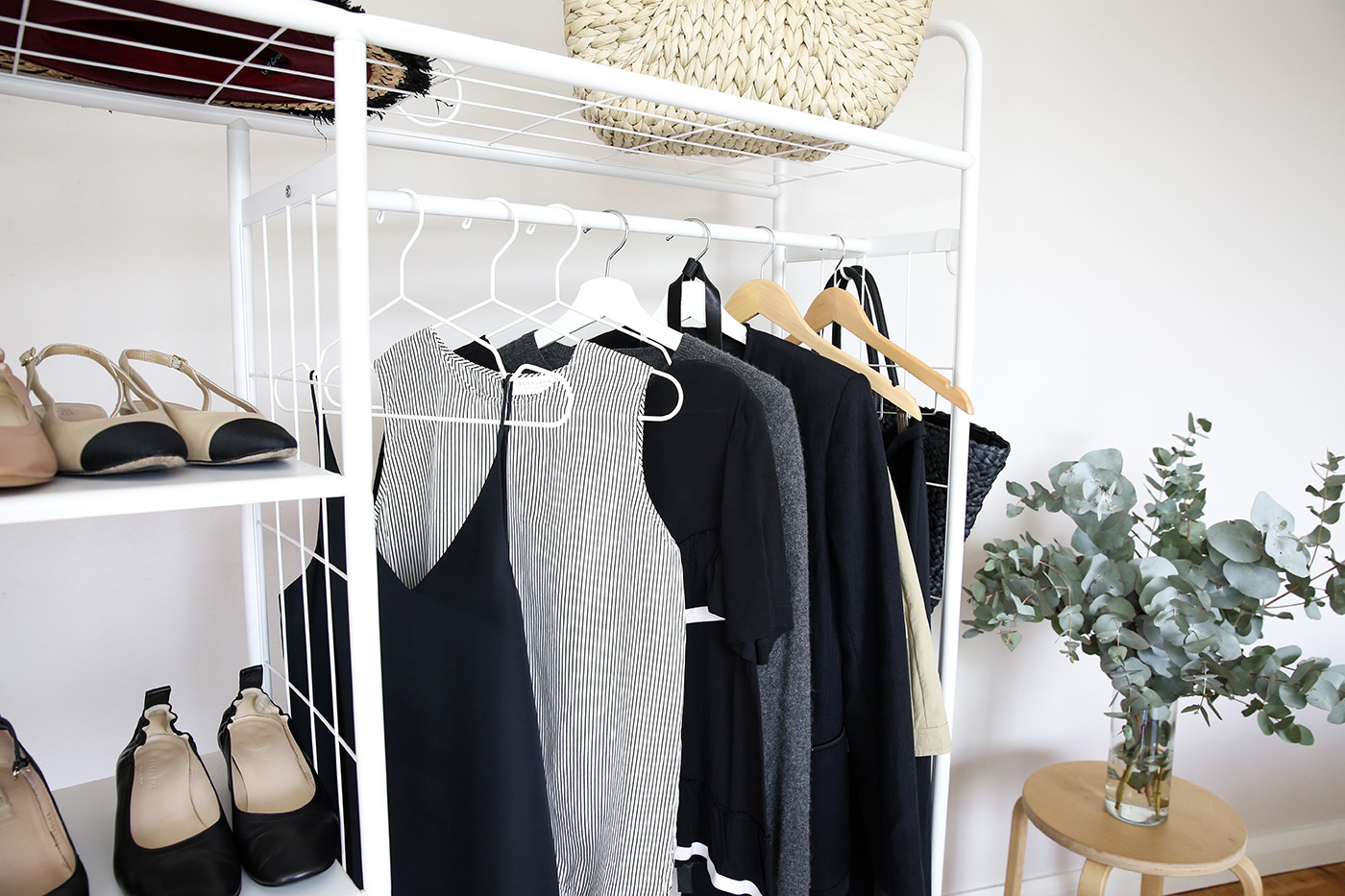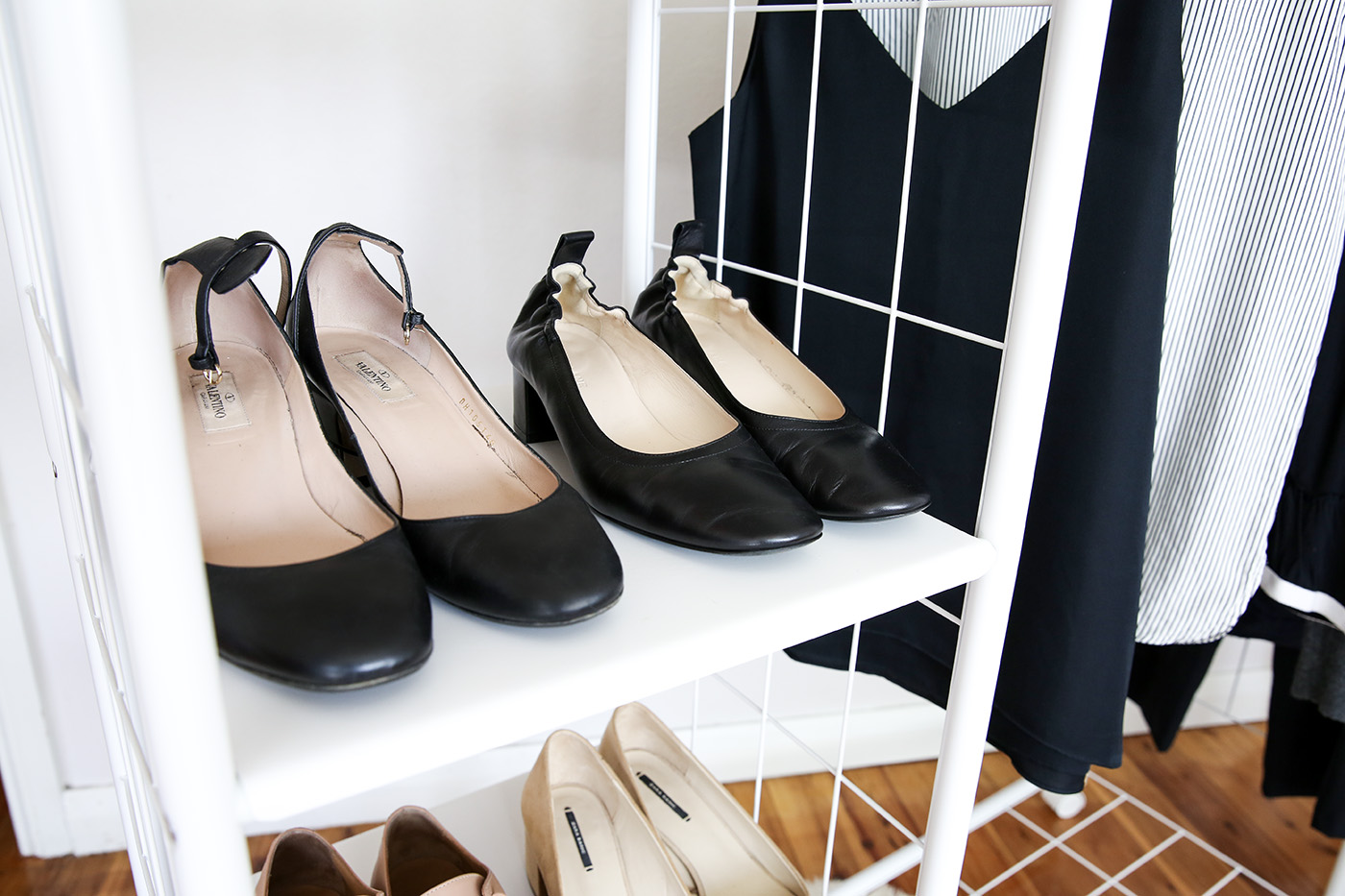 As much as I love wearing a pair of jeans every day with an oversized sweater, unfortunately that's not going to cut it at my 9 to 5. Working in the media industry, our dress code is fairly relaxed compared to more corporate environments, though that doesn't stop me from reaching for pieces in my closet which look smart (but that do double duty for the weekend as well!). So I thought I would share some of my current autumn workwear essentials that I've been reaching for on a daily basis.
THE CAMI
It's really only just starting to cool down in Sydney (I know!!), so I've been continuing to reach for one of my favourite summer staples, the silk cami. I particularly like the v-neck versions from Grana as they are made from a heavyweight double layered silk (I have this in black and white), though on warmer days I'll reach for my target="_blank">Everlane cami's as the silk is more lightweight. I'll usually wear these underneath a cardigan or a blazer, as the air con in our office can get a little cold.
THE SILK SHELL
A little more dressed up that the silk cami, I really like how just simply wearing a silk shell can instantly make your outfit look ten times smarter. I have a few different versions – including one with ruffle detail – though my favourite for the office is this simple black and white striped shell top from Everlane. This silk is really hard wearing (and machine washable!), and the pinstripe adds an unsuspecting detail that helps to liven up an otherwise plain top. Plus, it goes with basically everything.
THE DRESSED UP TEE
I love a good t-shirt and when it comes to the office, I keep an eye out for versions that are a little more dressed up. My favourite comes from Karen Walker (though it's a few seasons old!), however there are some alternatives available on ASOS here. I'll usually pair mine worn loose with some slim fitting trousers, or tucked into a pencil skirt.
THE CASHMERE SWEATER
Cashmere sweaters are one of those wardrobe staples that I tend to reach for almost year round – any time it's cold really, as I find that it works for most situations. I love the ones you can get from Everlane; they're one of the first that I really invested in and I've found that the one I have has truly stood the test of time (plus they are super warm!). It's one of those no brainer pieces which just goes with everything, particularly if you opt for a neutral colour, like I did (I went with charcoal for reference!).
THE BLAZER
The blazer is a quintessential work wardrobe staple, and a piece I think I'd find myself feeling completely lost without. It's formed the cornerstone of my wardrobe since I first entered the workplace, and is well worth investing in. One of my favourites is from Helmut Lang, a classic single breasted black blazer which I bought from Barney's six years ago and still looks practically brand new even though I feel like I've worn it to death. I've recently added a couple more from Isabel Marant (The Real Real is a great place to look if you're hoping to score a bargain) that have been leading the charge in terms of being serious workhorses, and I love Stella McCartney for more tailored styles.
THE A-LINE SKIRT
A-line skirts have got to be one of the most universally flattering styles of skirts that you can get your hands on. My waist is my smallest point so what I love about this style is that it accentuates my figure. I've had so many iterations of the a-line skirt over the years, though the ones I've been reaching for most the last couple of months have been from Lover and RUBY, though I also love this skirt from J Crew.
THE CULOTTE
Probably the biggest change to my wardrobe – and my work wardrobe – this year has been the addition of the culotte. I love the slightly awkward length and relaxed silhouette through the leg, and the cinched in waist; it makes for something a little more interesting. I picked up two from ASOS just to introduce myself to the style, and haven't looked back since (I have this black pair and this pink linen pair). Truth be told it is starting to get a little too chilly to wear these now but I've been loving this new take on tailoring and the effortlessly cool vibe that it has added to my everyday work wardrobe.
THE MID HEEL
Gone are the days where I used to wear platforms or 10cm plus high heels; aside from the fact that it's just not that practical for me, it's not really necessary in my current office environment. Now, I tend to prefer a low or mid-heel; comfortable enough to walk around in all day, with just that little bit of added height. I've been going crazy for Everlane's day heel, which I nabbed in both black and nude, though for something a little lower I have a very Chanel-esque pair from Vaneli that add a little bit of Parisian chic to every outfit I pair them with.
THE TOTE BAG
As much as I love a mini bag or a cross body satchel, a tote bag is generally what I will reach for, on most working days. Generally, I'll take my lunch to work so I love the option of being able to tuck this away in my bag, along with a sweater or a scarf for if it gets cold. I've been using Linjer's soft leather tote almost daily since I got it a few months back (this has been an absolute dream!), though when I want something a little more throw about I'll switch it out for the twill zipper tote from Everlane. If I had my time over I'd probably pick this up in the black, as it's less likely to show up marks, but it's still a favourite of mine all the same, and I like that it adds another tone to my often all-black outfits.
What are your current workwear essentials?