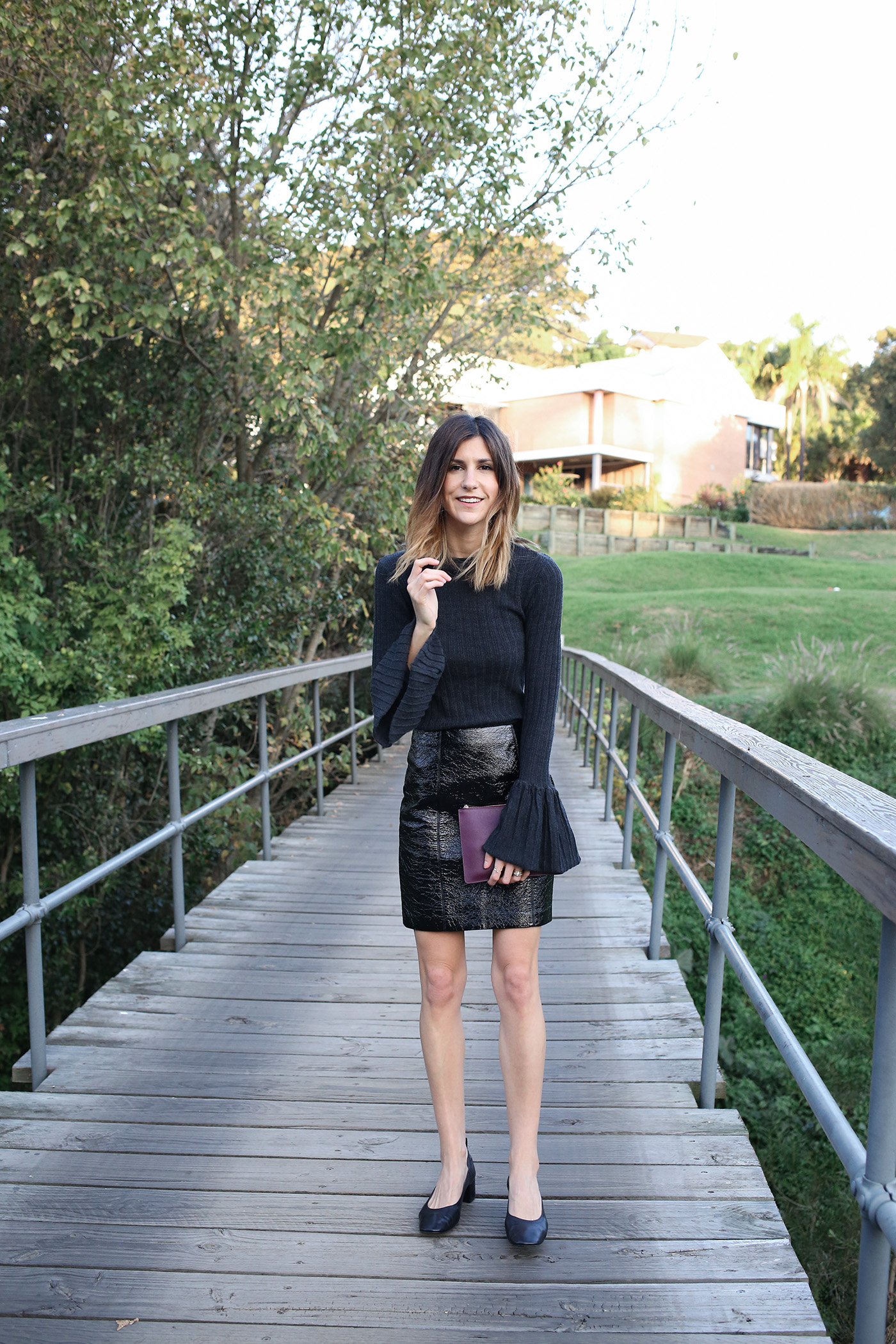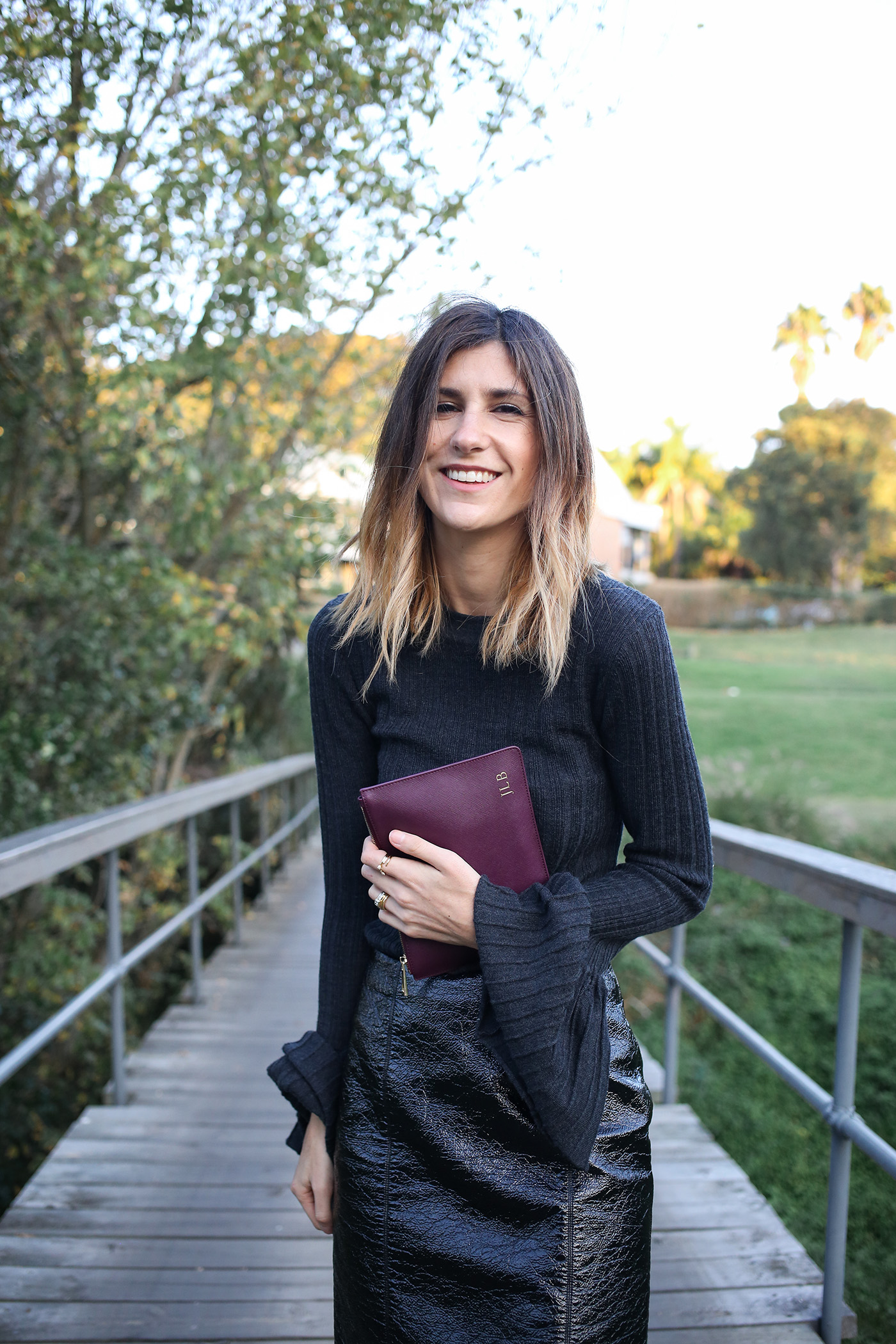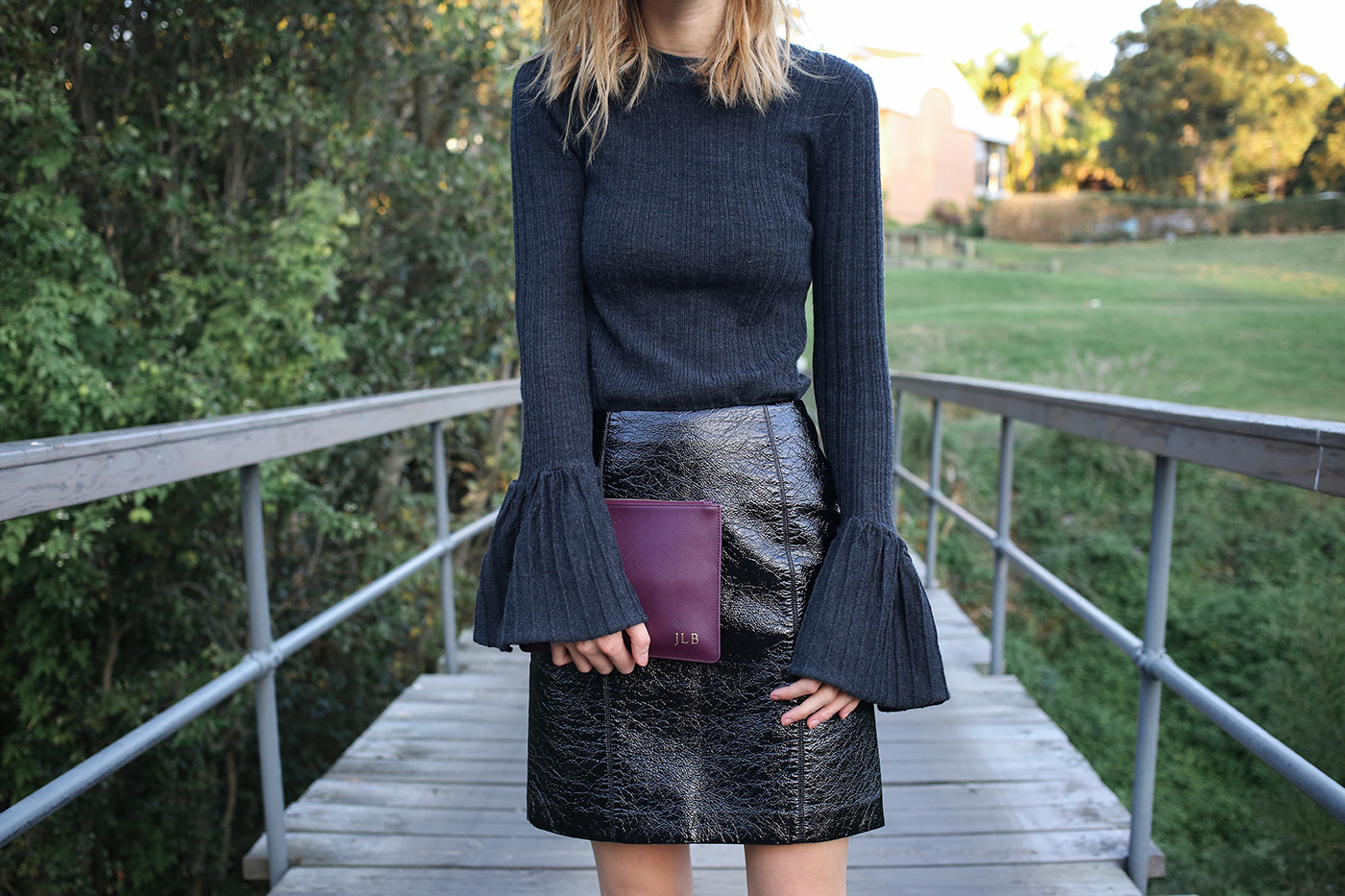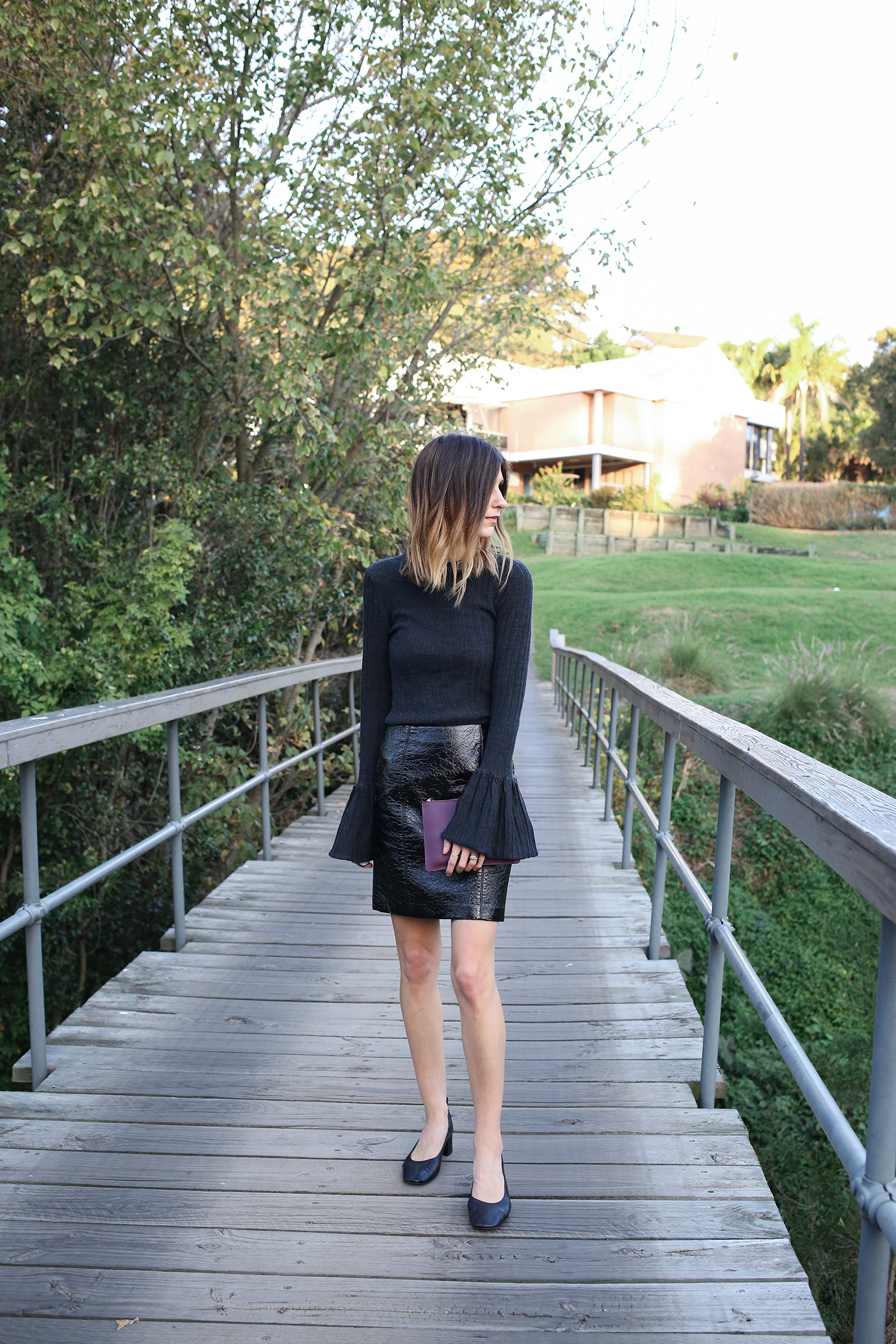 Lonely 'lost' knit top in soot (similar more affordable option here), H&M patent skirt (similar here), Everlane day heels, The Daily Edited clutch, Astrid & Miyu rings
There's a couple trends this season which I feel like I can really get on board with: anything with a ruffle, and oversized bell sleeves. After trying out a more affordable option, I decided to invested in this merino knitted sweater with exaggerated bell sleeves from NZ label Lonely, while visiting home in March.
This is knitwear that makes a statement, and I love how a simple update to the sleeve elevates what I would otherwise consider a basic wardrobe staple.
Given the huge focus I try to put on truly investing in my closet, trying to incorporate a trend-driven piece can always be a little bit of a gamble, particularly when trying to stay true to your own personal style. It's really only just been starting to get cold enough in Sydney to whip this out, and as more of a trend-focused piece, I have had my doubts about how much wear this one would get. But given that I wore this three days out of seven in the last week, I have a feeling this is a trend that's going to stick.
I've been wearing this top with anything and everything – from culottes and a skinny leg jean to a-line and pencil skirts – but I especially love this combo that I wore the other week to head out for dinner. A faux patent/vinyl skirt, my favourite pair of everyday pumps, and a deep burgundy toned clutch to tote around all my necessities.
While it's safe to say that I'm pretty sorted when it comes to bell sleeves with this beauty of a top, I've popped a few cute alternatives to carry you from summer right through to winter. Have you gotten onboard the bell sleeve trend? x