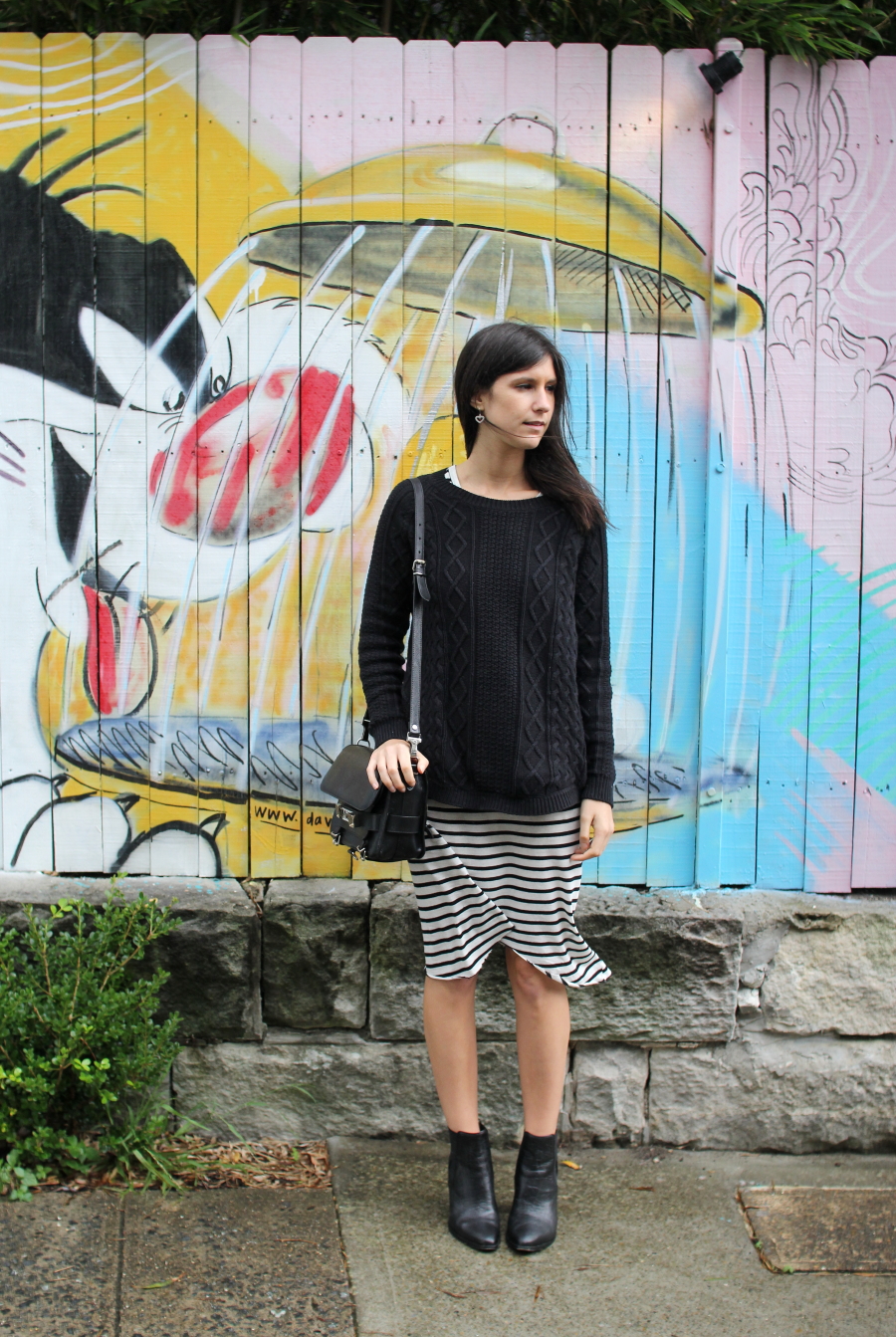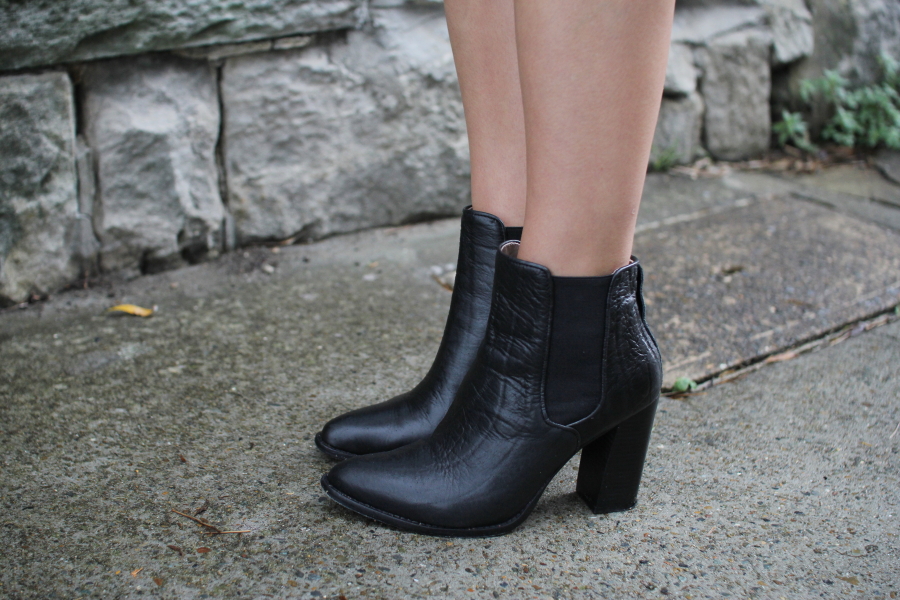 Bassike stripe dress, Witchery cable knit jumper (similar), Zimmermann chelsea boots (available here & here, Proenza Schouler PS11
For the first time in weeks, it finally feels like Fall in Sydney. Brown leaves line the footpaths, the rain has been relentless, and the mercury has begun to drop – so much so that I've had to pull out my winter sweaters. It's the kind of weather that makes you want to curl up on the couch with a hot cup of tea, catching up on TV and watching your favourite movies on repeat. Just the perfect kind of weather to take my new chelsea boots for a spin (currently on sale !!) – while it's not raining of course.
As luck would have it, five minutes after I left the house sans umbrella and with my camera so casually slung over my shoulder, the tiny raindrops from the sky turned into nothing short of a downpour. Suffice to say, I was completely and utterly drenched by the time I made it home – which as far as I'm concerned is a good enough excuse to spend the rest of the afternoon bundled up indoors. As for the boots? You'll be hard pressed to find me wearing anything else on my feet this winter, except for maybe.. a pair of gumboots.
Get the look: