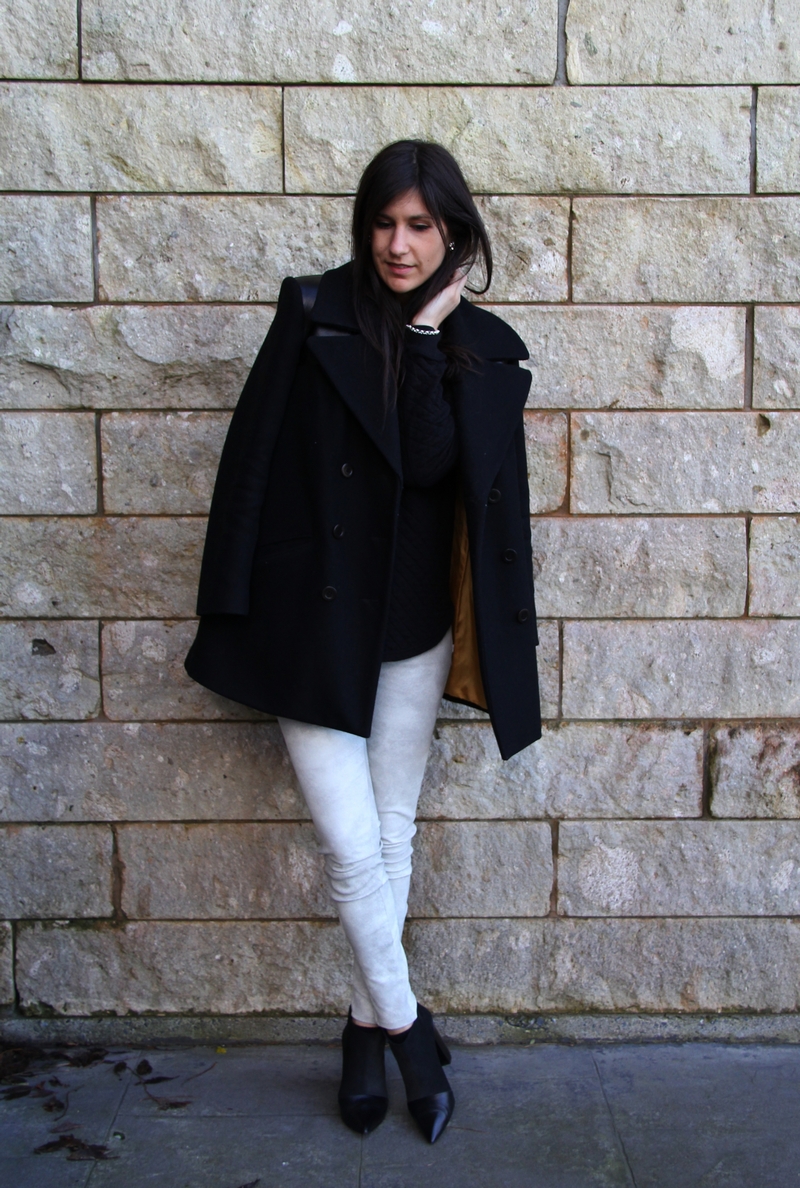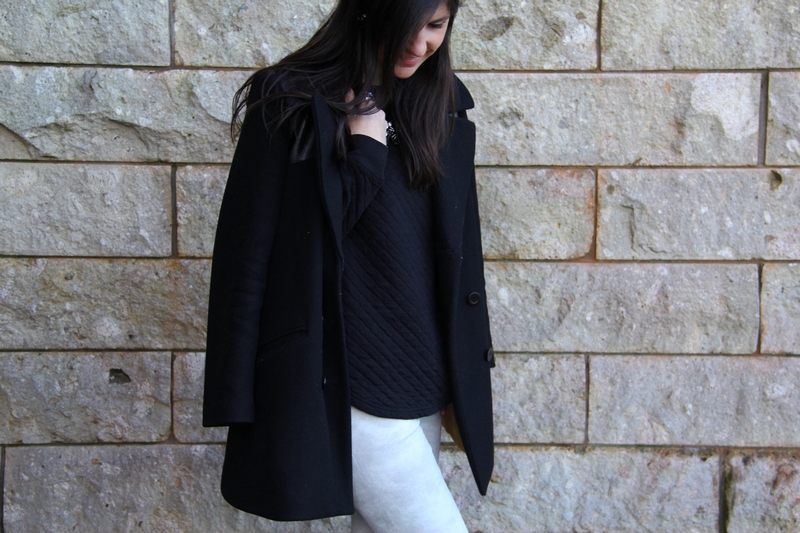 Country Road waffle l/s top (similar), J Brand 'cloud' leather pants, Karen Walker docker coat (similar), See by Chloe boots (similar), Mimco necklace
Keeping in line with a running theme of black, white and grey, these J Brand leather pants have been a pretty good addition to my winter wardrobe. I've found them to be indispensable, transitioning easily from work to play, and a good alternative to my Witchery leather leggings. Over the next few days I'm going to be posting a couple of the other ways I have been wearing these recently.
In terms of quality, I have to admit that these are exceptional with leather that is incredibly soft and such an ease to wear. If you're looking at buying a pair, I would recommend that you size down. I'm in between sizes and not being able to try these on, I chose the larger of the two, which in hindsight was not the best idea (although that doesn't stop me from wearing them!). Considering the type of climate that I live in, I know that these are going to be a year round staple, rather than just a winter one; in the Summer, swapping chunky knit jumpers for loosely tucked tees and singlets.