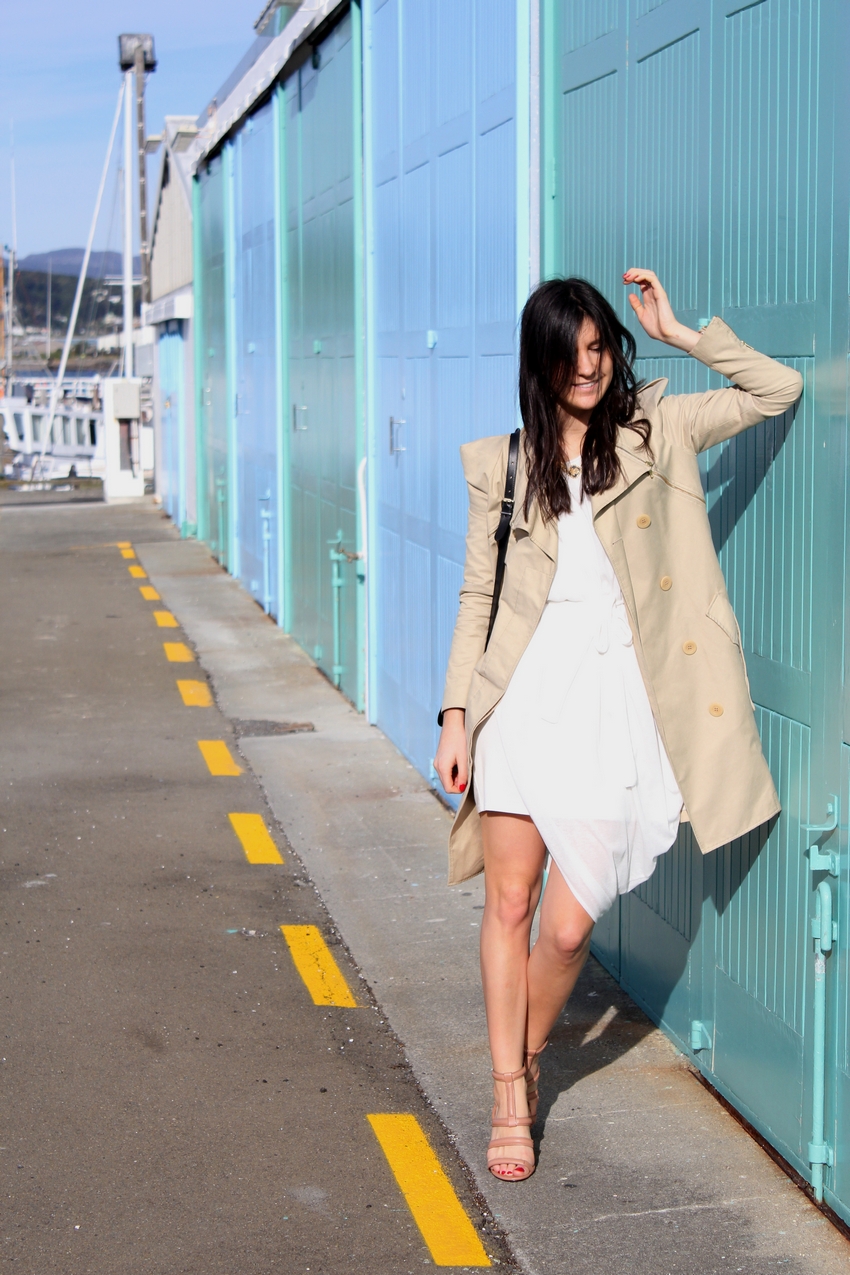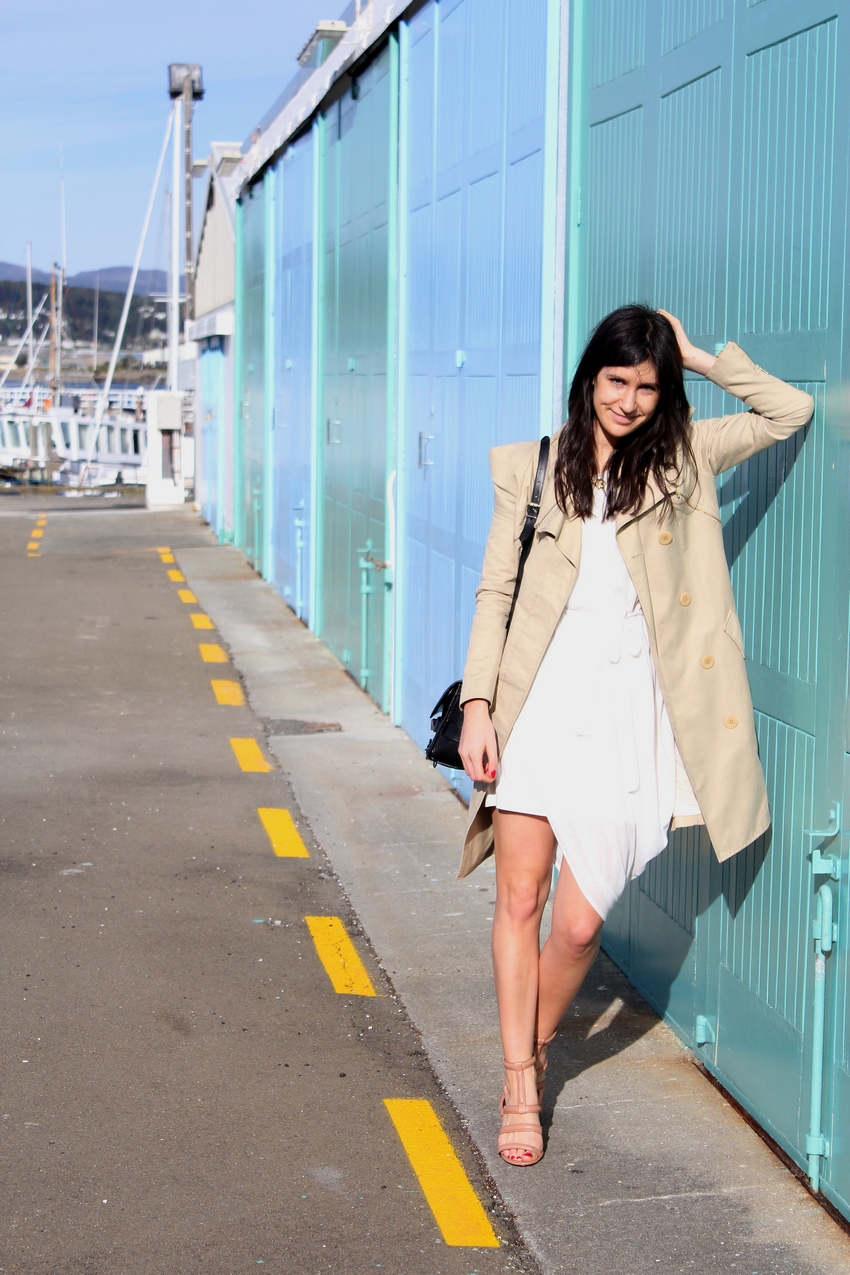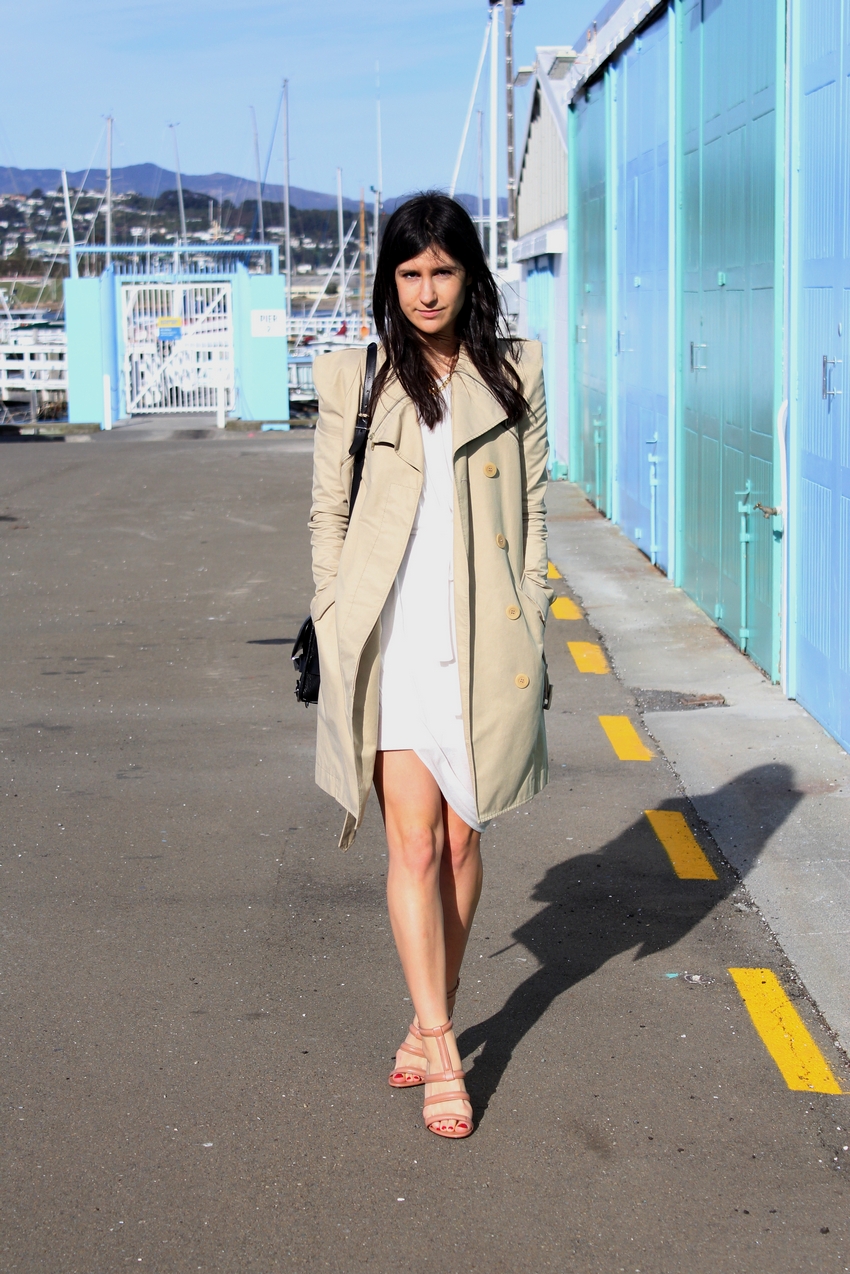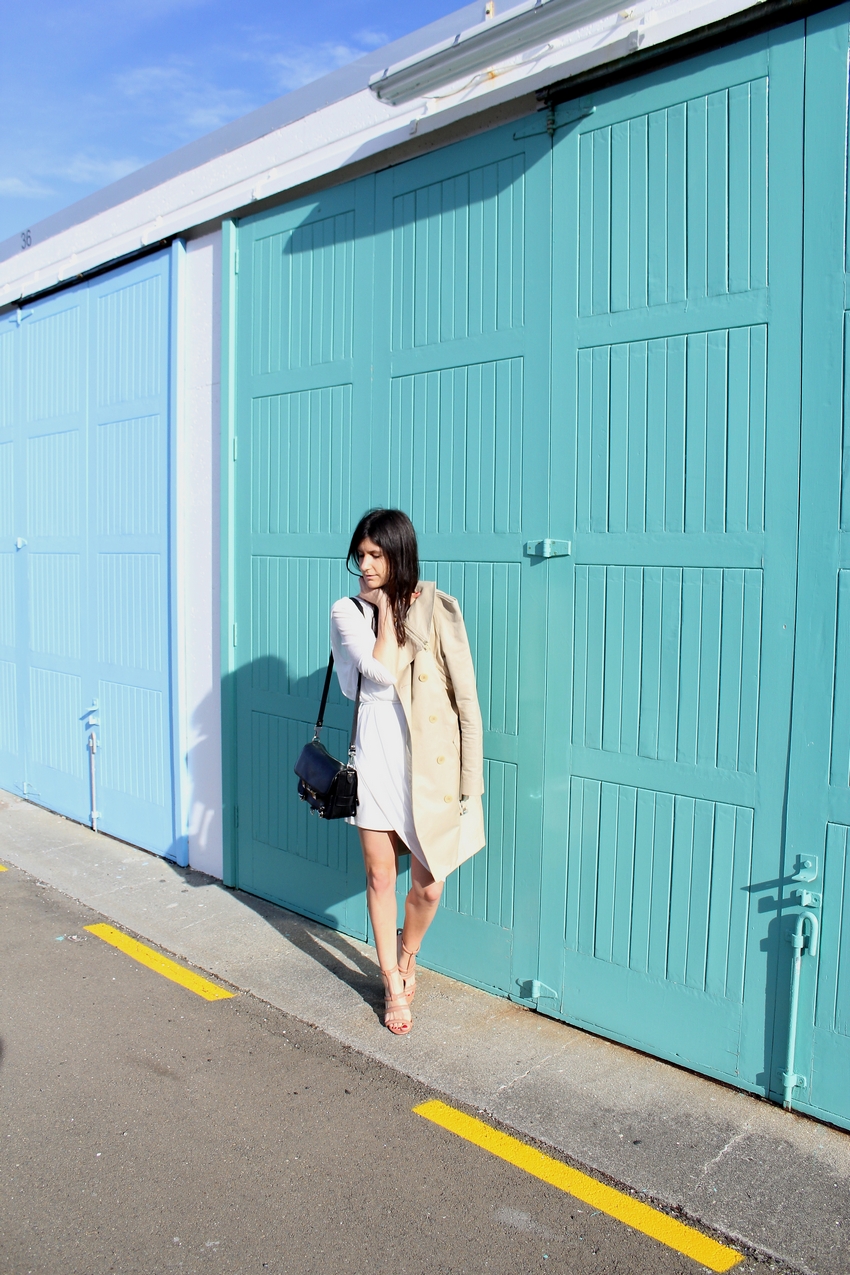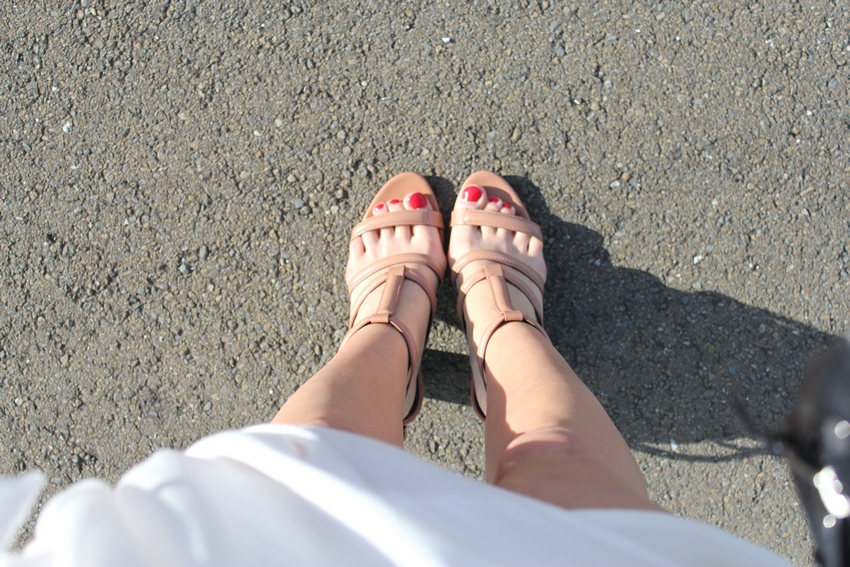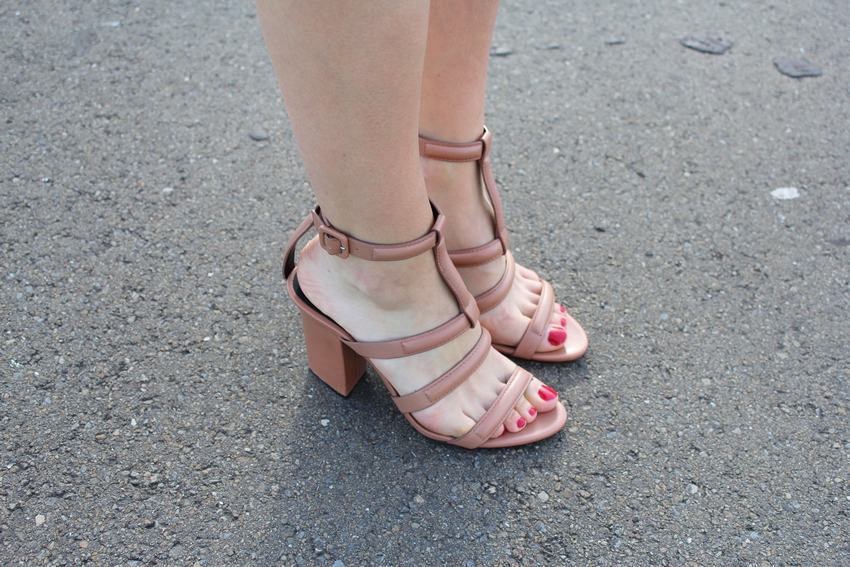 KJ by Kirrily Johnston dress (similar), Karen Walker trench coat (similar), Alexander Wang 'anjelika' heels, Proenza Schouler PS11 satchel
It would seem that I chose the perfect weekend to have beer spilled on my only winter coat – that is, to be sans anything warmer than a jumper for four consecutive days. I've taken my obsessions with wearing winter whites to a whole new level this weekend, instead opting to wear the pieces I would usually designate for summer, as I make the most of this uncharacteristically warm weather.
My shoe collection has more than just expanded this year, these Alexander Wang 'anjelika' heels among the few pairs that I snapped up during the sales. I'm starting to wish I had a pair of these in black too, then I'd have little need for any other shoes come summer time.
Luke and I spent most of Saturday doing things that Saturday's should be made of. A long lie in accompanied by treats and our continuing 'House MD' omnibus, followed by some housework, grocery shopping, and my latest favourite thing to do – buying fresh flowers from the market.