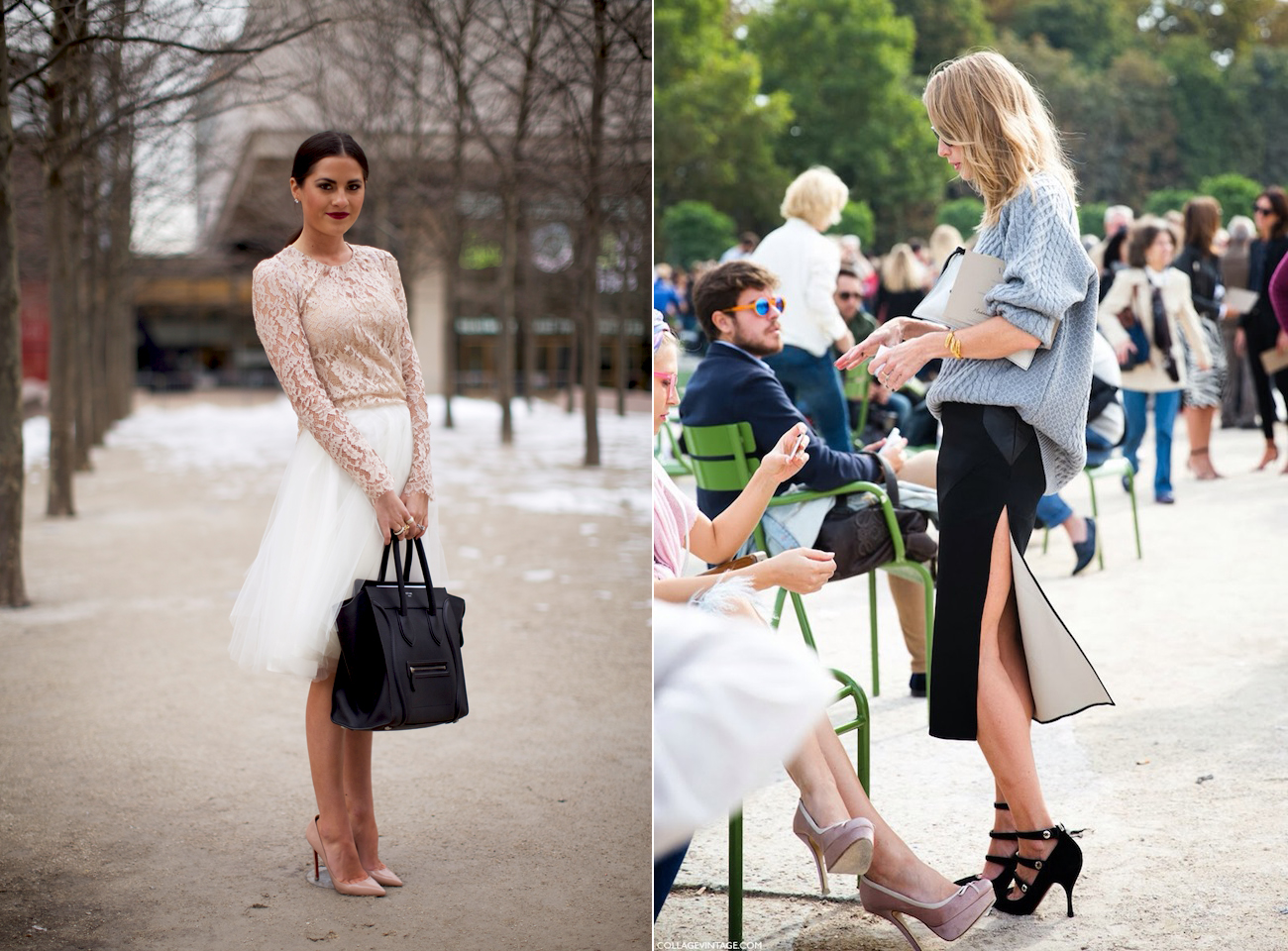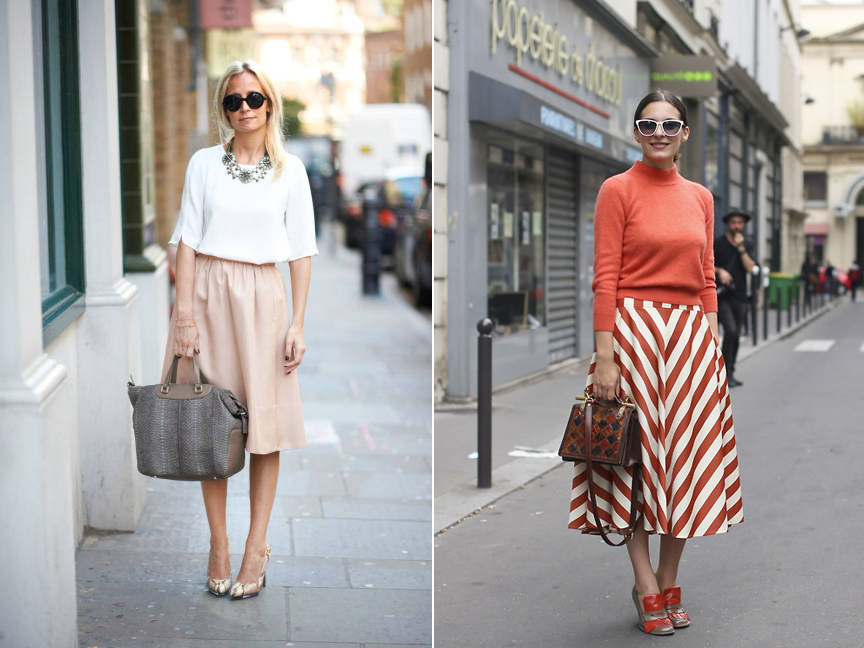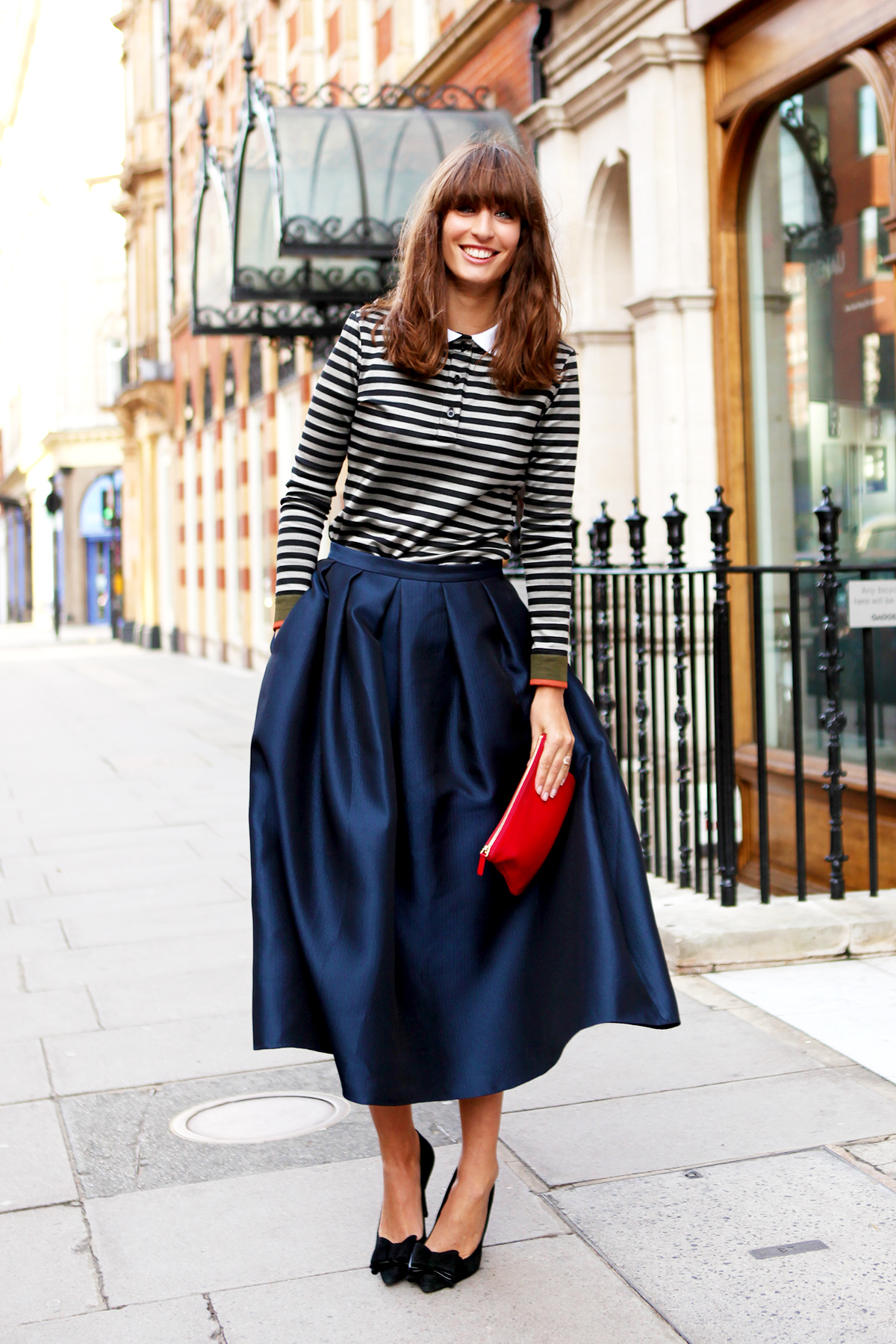 image source: tumblr, pinterest & wethepeoplestyle
Given that my Pinterest boards suggest an inclination toward a more gamine style of dress, it never quite seems to translate in day to day life. Rather, I find myself in cashmere sweaters and a line skirts, a pair of pointed toe heels or a quirky flat, and nine times out of ten, finished off with a classic black blazer. It's the type of look that's easy, with three steps to the equation; fine knit sweater + skirt + heels.
Considering my alarm clock sounds at 5:50am every morning to squeeze in some study before work, the last thing I need to worry about is what to wear. So rather than play around with a fun pair of trousers and a stiff cotton shirt, I rely on this easy work uniform to look presentable without the fuss, although I suppose a carefully drawn cat-eye helps with that! My current favourites? Everlane for their cashmere sweaters (although a Kate Sylvester merino number I recently picked up is strong contender), ASOS for their full midi skirts in fun fabrics like neoprene and faux patent leather, and Isabel Marant for a classic pointed toe heel (Topshop however do a nice court shoe that's a little more budget-friendly).
Shop work uniforms here: