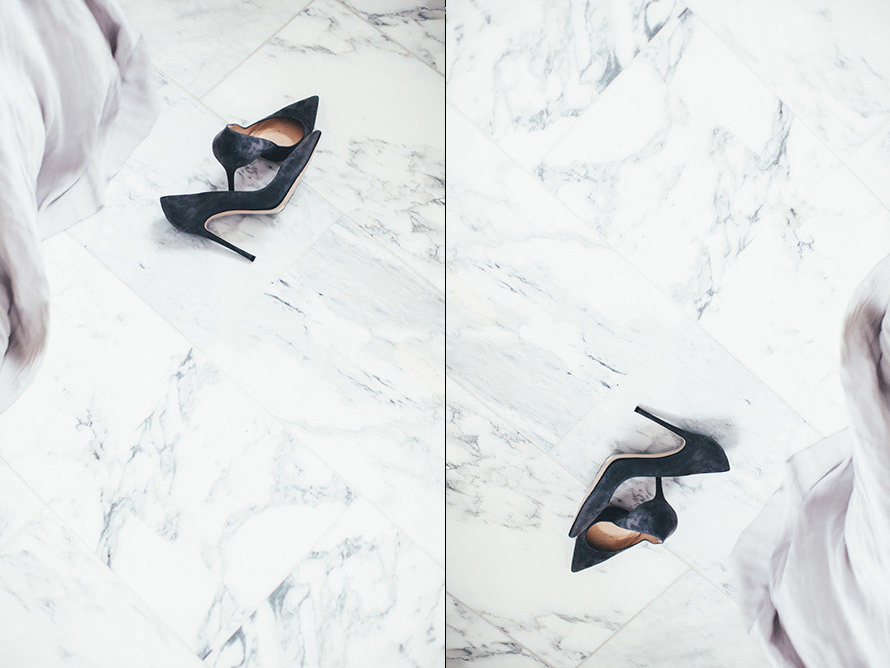 It would seem I am always looking for something. The perfect pair of jeans, the perfect sweatshirt, the perfect shade of red lipstick. Though I'm always quick to make allowances. Finding the perfect anything is nigh on impossible, especially when considering how quickly our tastes are likely to change. Two weeks, six months, one year from now; will you still be just as enamoured with your 'perfect' piece as when you first bought it? Experience would tell me no, however shoes are a completely different story altogether. Finding the right shoe is like hitting the sartorial jackpot, deigned to be worn until the soles are filling with holes and the scuffing at the toe is far beyond repair.
Over the years I've found a few pairs of what I would consider to be the 'perfect' pair of shoes. The ones I wore until the heel snapped off, or the sole wore thin, or the pair which needed polish on the many scuffs at the toe to make what was old seem new again. I'd found my perfect pair of black heels – from Topshop of all places – only to discover the heel had snapped in half during transit to Australia. Disheartened, and down a pair of shoes, the search began once again. Taking a leaf out of the pages of many of my Australian counterparts, I looked to Witchery for a pair of calf hair heels that two wears in proved to be a size too big. Then I tried to take the easy route, purchasing a second pair from Topshop, only to find upon arrival that the interior was synthetic. And so it's continued.
There aren't too many requirements. A heel which is not to high not too low (three inches high is always a good place to start), a pointed toe, and hardy enough to sustain the odd scuff. Oh, and they must always, always be leather.
During the weekend, with a little too much time on my hands and a little push in the (hopefully) right direction from some fashion-attuned friends, I took the opportunity to pick up a pair of Isabel Marant's new poppy heels from Net-a-Porter, with an additional 20% off their discounted price (with the code SALE20), mind you. Are these the ones? Well, I sure hope so. Otherwise it's back to square one, hopelessly searching for my perfect pair of black suede heels.
Shop black heels below: