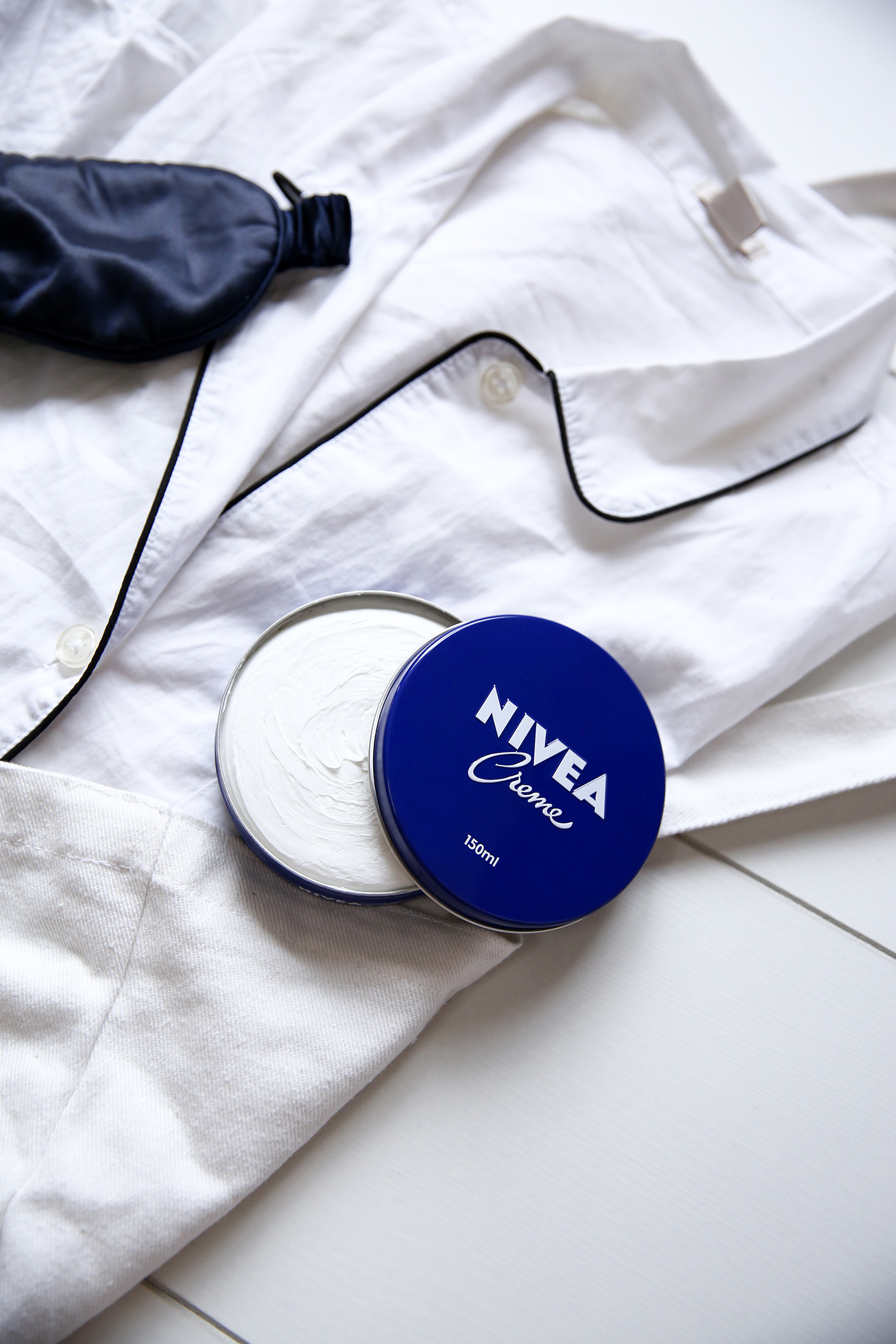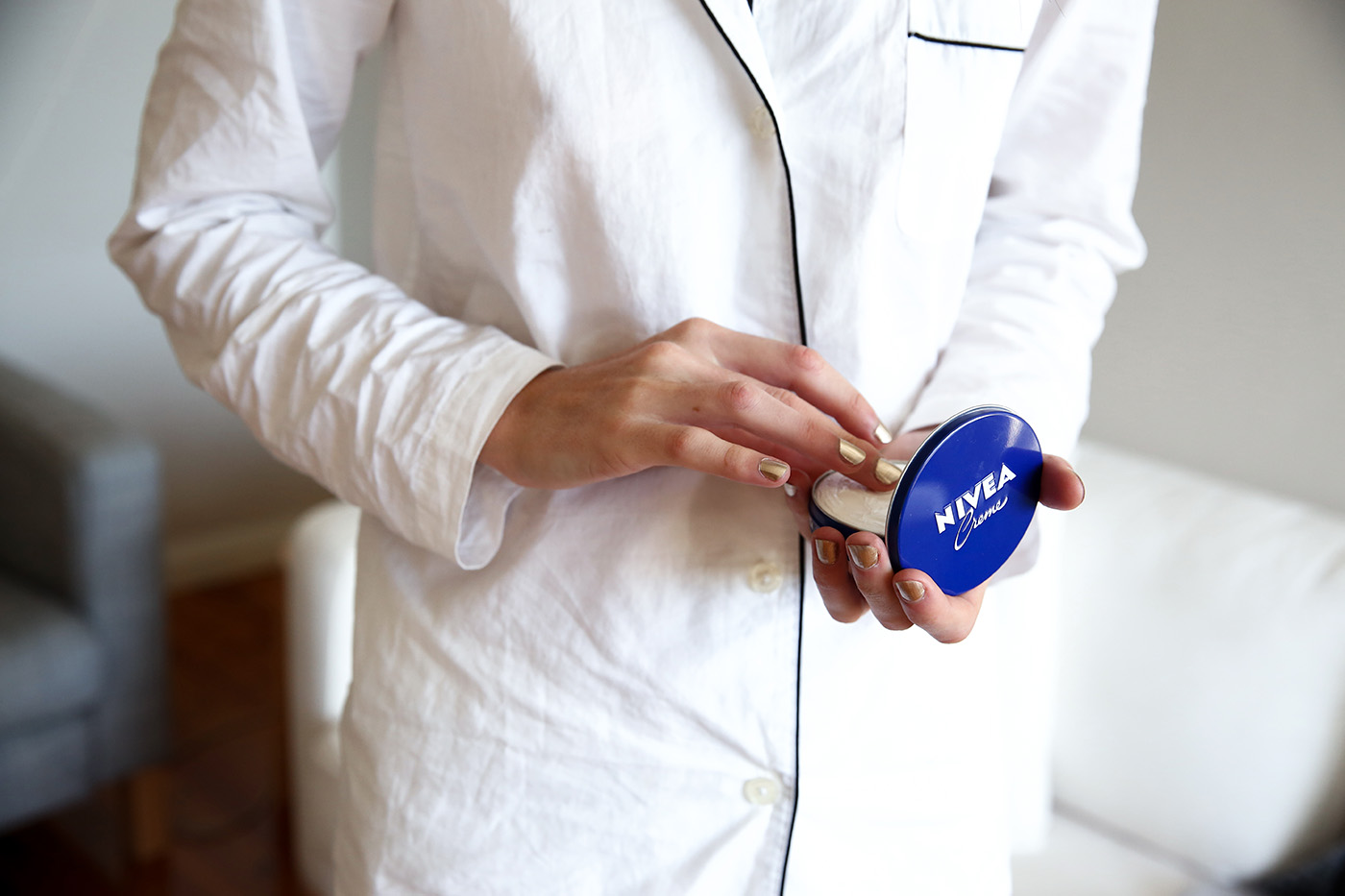 Like my wardrobe, when it comes to investing in beauty – whether it's on the budget end of the scale or bordering on luxury – I'm always on the hunt for products that do double, or even triple duty. Versatility is key, particularly if you're focused on building up your essentials, and the latest addition to my beauty shelf – a tin of the hardworking NIVEA Creme – has been just that.
One of those rediscovered old favourites, NIVEA Creme is an incredible multi-purpose intensively hydrating moisturiser, which I've since found myself seldom leaving the house without.
What I love most about this moisturiser – which has been around for more than 100 years now! – is the simple mix of ingredients, that have been a mainstay for over a century, moisturising, hydrating, protecting, and soothing skin.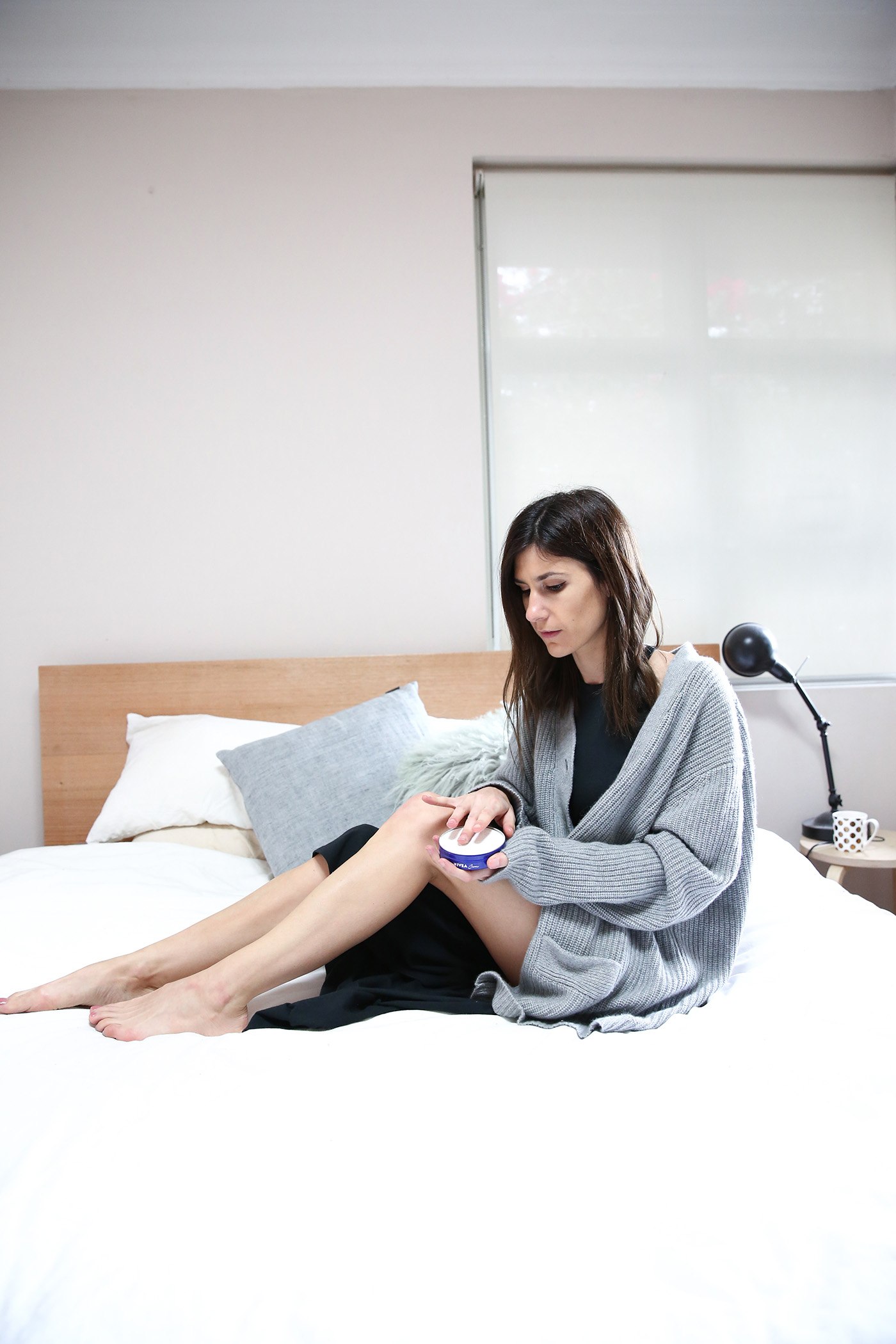 AS AN ALL OVER BODY MOISTURISER
Luxuriously thick, this makes for the p-e-r-f-e-c-t all over body moisturiser, especially during those colder months when your skin could use some added hydration. The formula itself is really creamy to the touch, which feels so nourishing on your skin, and it keeps your skin soft for an impressively long time. I like to apply this to my legs in particular before going to bed, and just after I've gotten out of the shower in the morning.
AS A HAND CREAM
I've taken to keeping the 60ml tin tucked into my purse as it's a brilliant pick me up for when your hands need a little bit of added TLC, plus I've found that regular use as a hand cream can help keep calluses at bay. A little goes a long way – I usually swipe one finger lightly in the tin and that's enough to add some much needed hydration to my hands.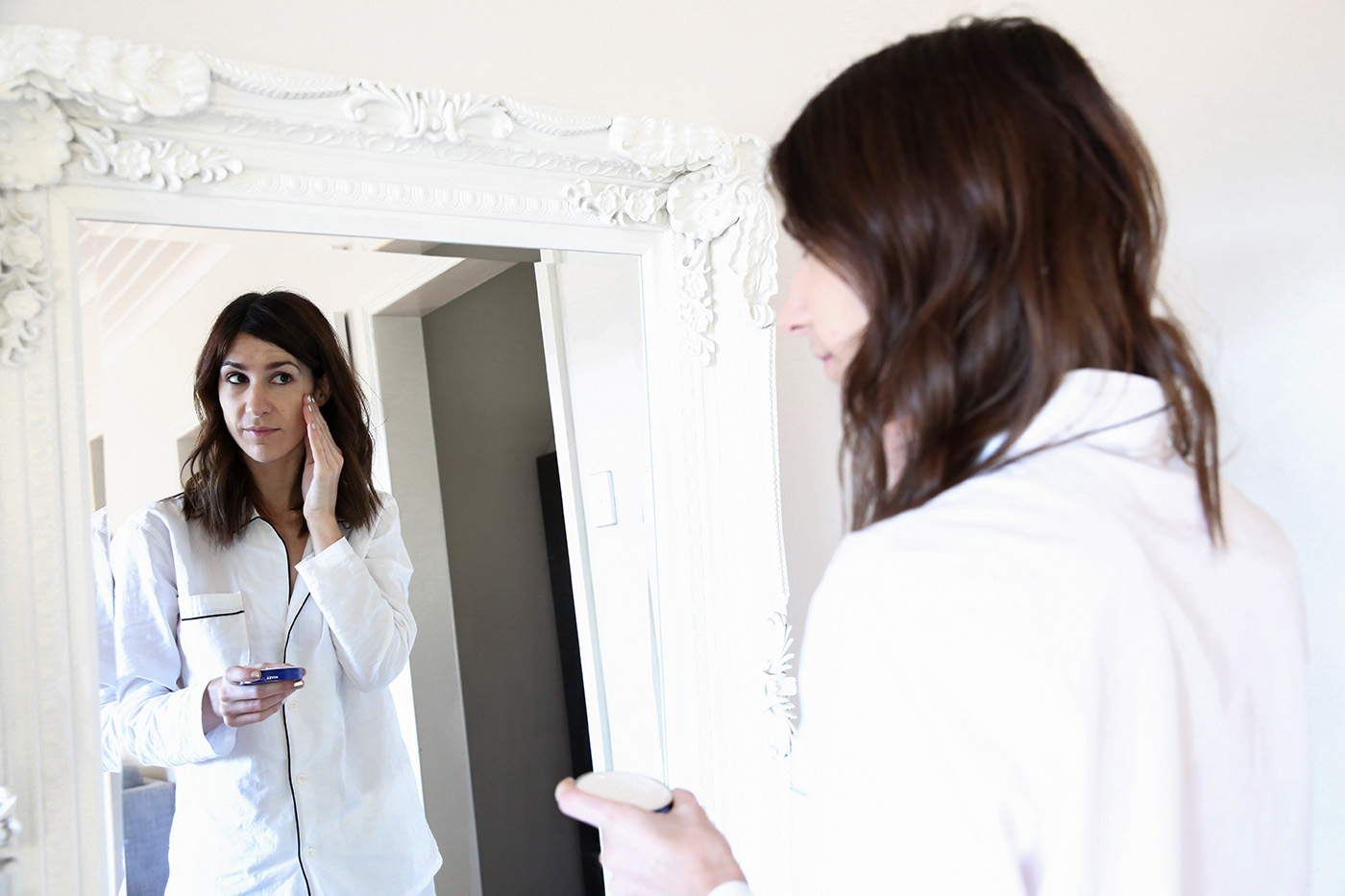 AS A NIGHT CREAM
During the winter time especially, I find that I usually need a more heavy duty moisturiser at night, to keep my complexion from drying out. NIVEA Creme is perfect for this; given the formula is so rich and thick, it helps to lock in that moisture (and act as a sealant for my nightly serum routine), and leaves me with soft, supple skin when I wake up in the morning.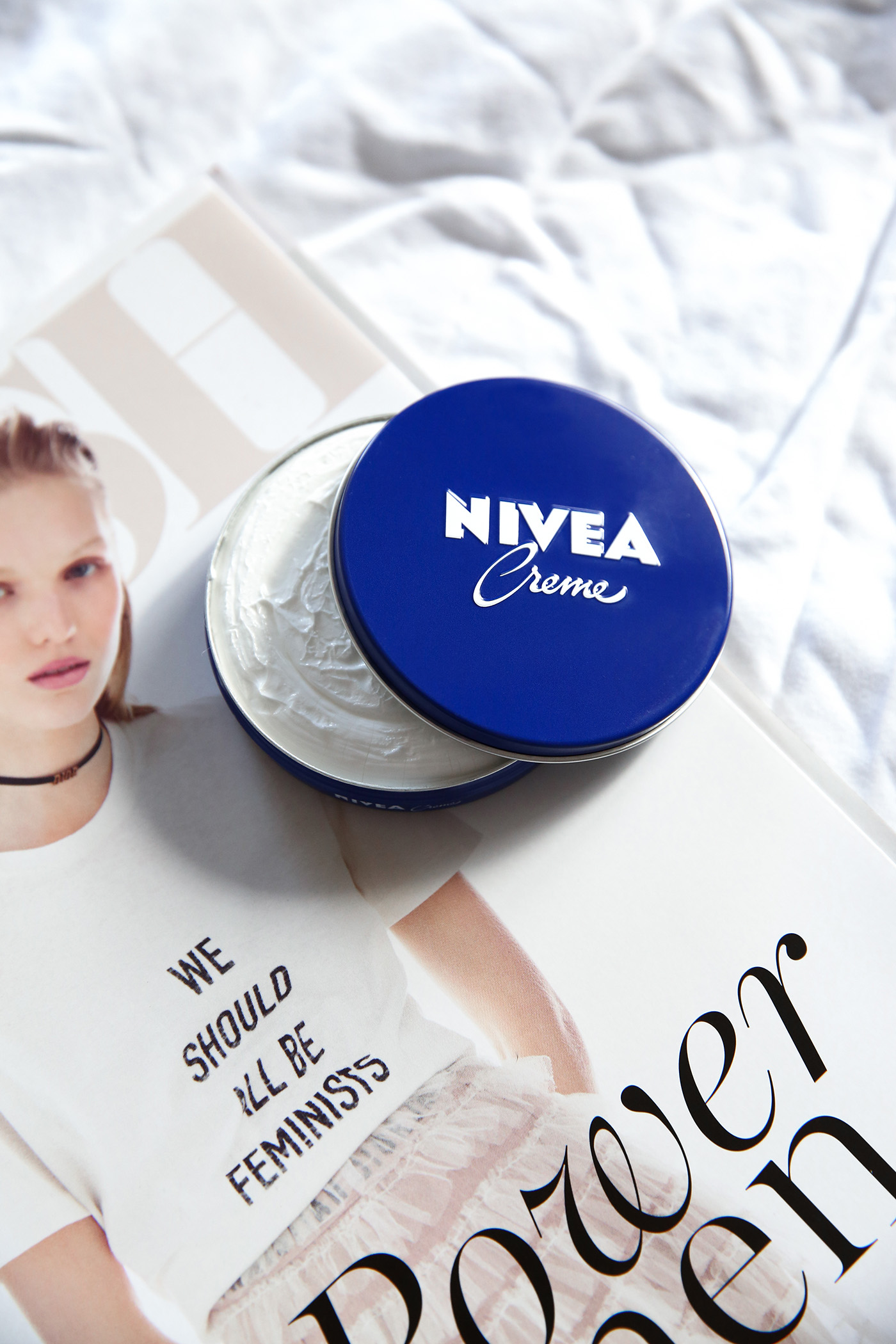 AS A LIP BALM
Because of the rich emollient texture, NIVEA Creme makes for a great lip balm in a pinch. I often forget to make sure I have a lip balm to hand so I've been reaching for this as an alternative, and it's been working a treat.
AS A HAIR STYLING CREAM
I know, this one caught me off guard too, but this one can be a real game changer if you want to smooth down any flyaways, or add some piecy texture to your hair. The trick is to rub a small amount between your palms, and run your hands through towel-dried hair to give some added texture and glossiness to your locks.
Thank you to NIVEA for collaborating with me on this post! x