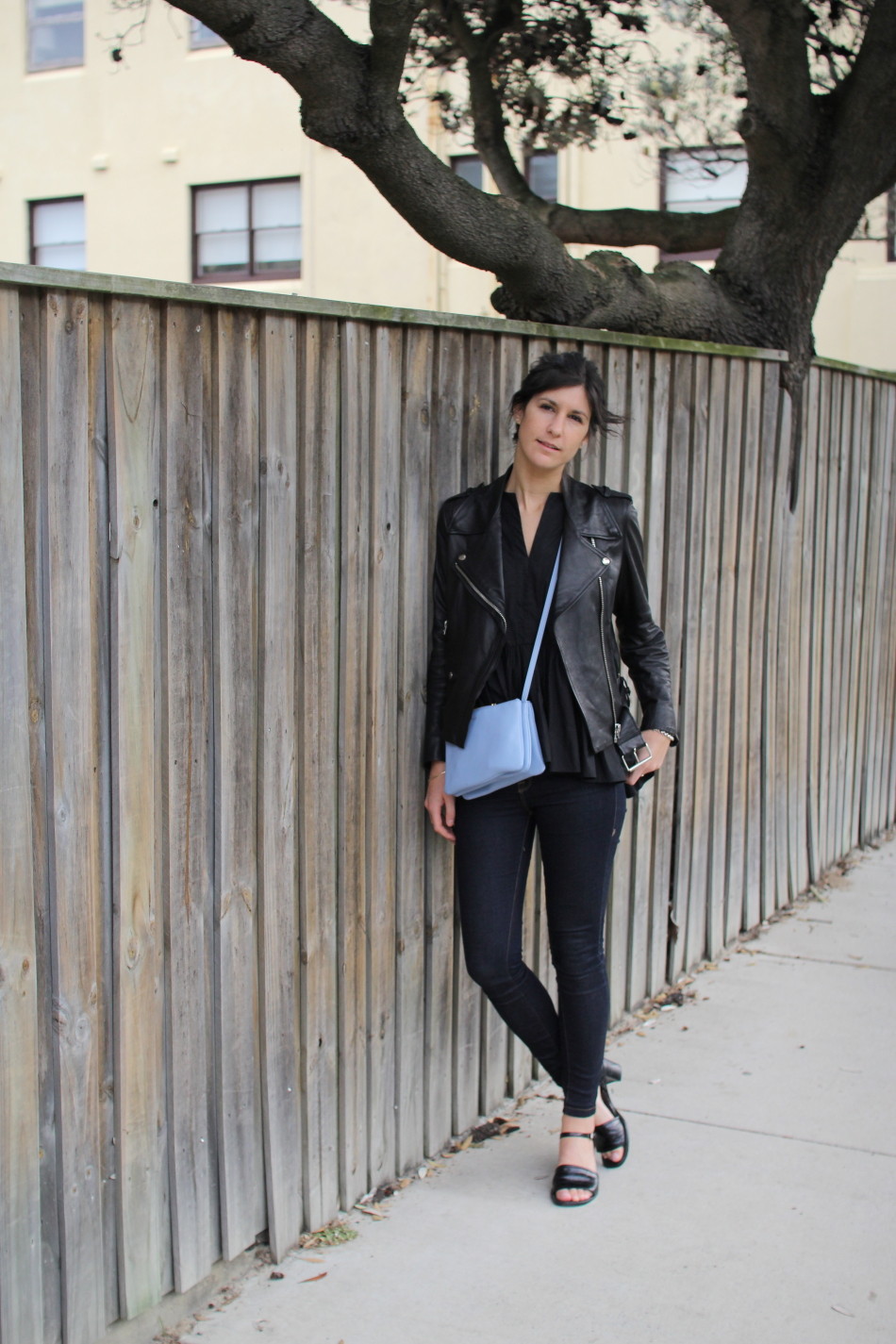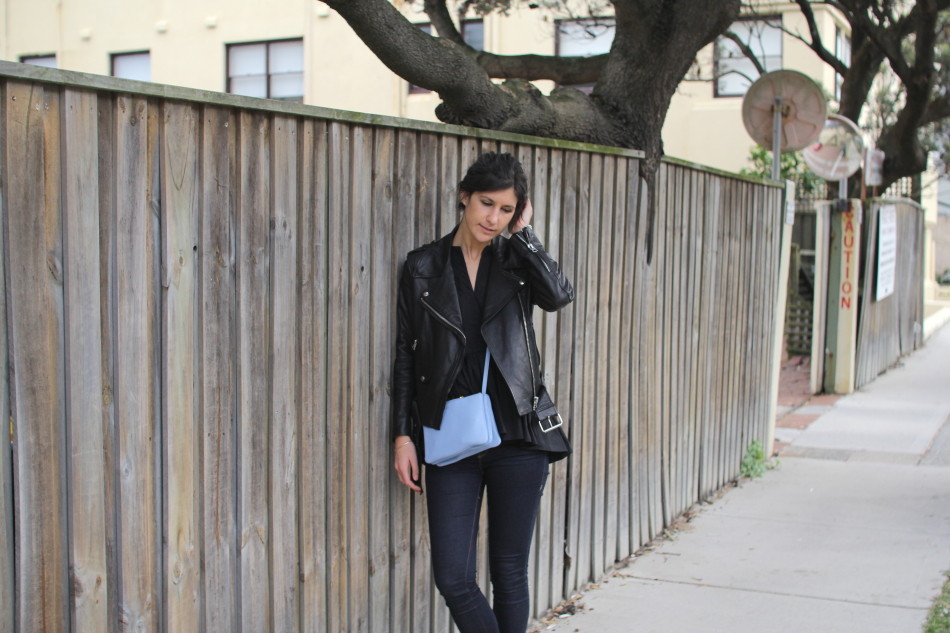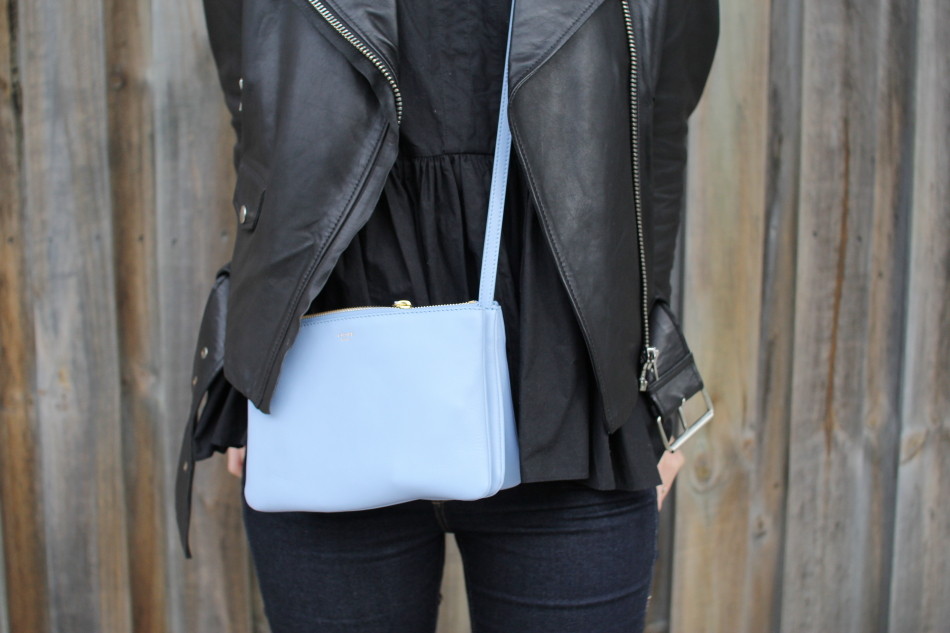 Tibi peplum top (cheaper alternative), Frame Denim jeans, Acne mape leather jacket, Opening Ceremony sandals (similar style), Celine trio
Sometimes the best purchases are the ones which you wait months to make. Painstakingly saving every last penny, and forgoing those morning coffees and afternoon pick-me ups just to get there a little quicker. I've never been one for waiting; three months seems almost a lifetime when patience is not exactly one of my many virtues. But as they say, some things are worth the wait, and the purchases worth waiting for are usually the most rewarding. The item in question? Acne's mape leather jacket, which hasn't been far from arm's reach since fiiiinally pulling the trigger last weekend (with some initial hesitance too, might I add!).
Having owned numerous other leather jackets in the past, none have been quite right – too cropped, too much hardware, too fitted.. I think you get the idea. It's definitely a splurge, and there's no denying that I balked at the idea of handing over so much cash in one transaction, yet there's no regrets here. This is the one, and it comes highly recommended.
Get the look: