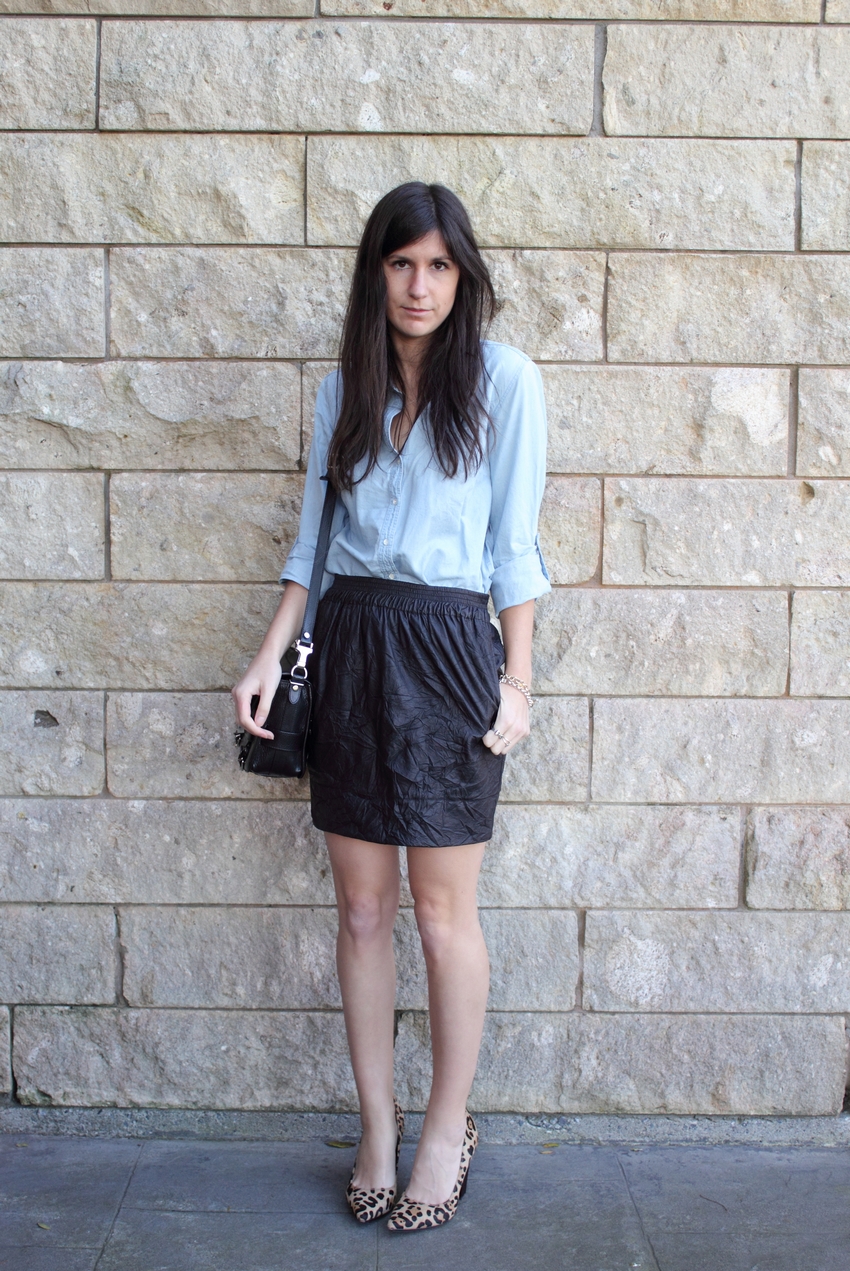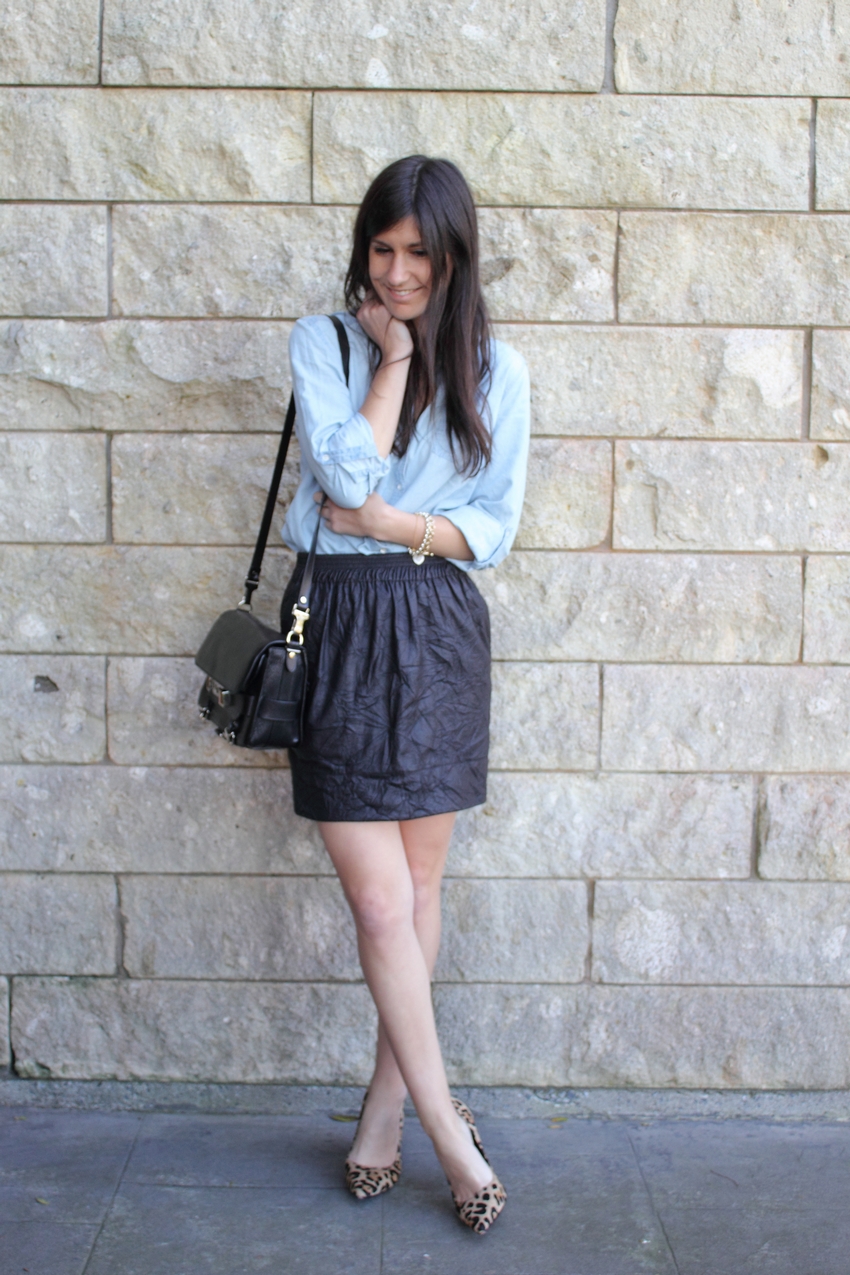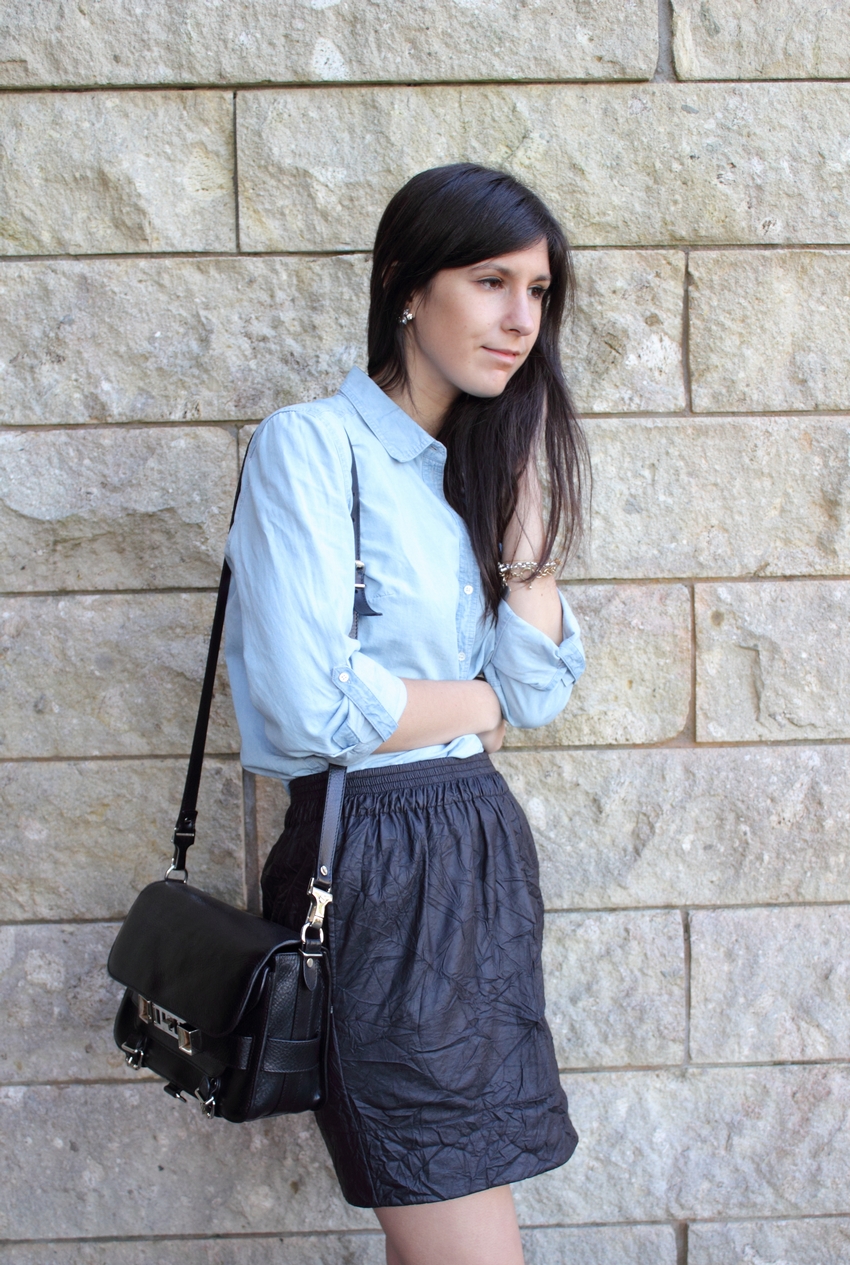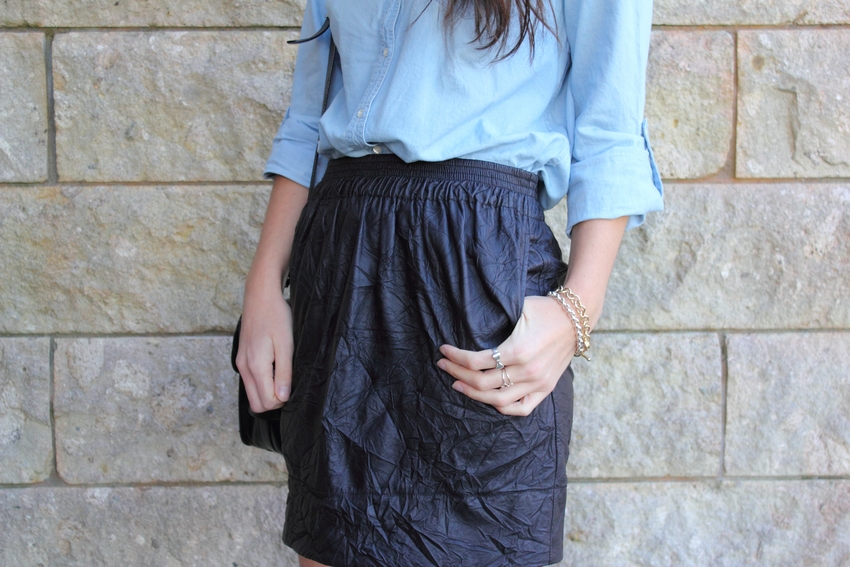 Country Road chambray shirt (similar), Karen Walker leatherette skirt (similar), Diane von Furstenburg leopard heels (flats version here), Proenza Schouler PS11 bag, Karen Walker rings
While I'm not normally one to share much about my personal life, sometimes the excitement is so great that you really just can't help it. Having spent the past four years working in the 'real world', I've always questioned whether I made the right decisions while studying at university. When I first began my studies, I initially committed to a double degree in commerce and the arts, but two years in, I decided that the arts, or more specifically political science and international relations, was my true passion. One year later I completed my degree (singular), an achievement that I was proud to have accomplished. But, at some point over the last two years, my point of view changed, as it is naturally inclined to do, and I found I had thoughts of further study floating around. I questioned whether I truly had made the right choices at university, and asked myself where I wanted to be in 10, 15, 20 years from now.
I guess it's true what they say, that your 20s are for finding yourself, for making mistakes or bad decisions, and essentially, just enjoying life. Now, half way through my 20s, I've found myself firmly on a new path, one that I'm still just as unsure about, but it's still exciting nonetheless. I'm finding myself returning back to study, extramurally, to complete a Post Graduate Diploma in Marketing, an area of complete interest to me that I can envisage sinking my teeth into. I'm no stranger to reading university text books in my spare time (truly, it's a way to refresh all that you've learnt), and the assigments? Not quite a long forgotten memory although will most definitely take some getting used to.
2013 seems to be the year where I have followed through on all the 'crazy' ideas that I have. The idea to learn French, regularly attend boxing classes, embark on a vegan diet, and finally make it to Fashion Week. And what have I learnt? That committing yourself to all these ideas or thoughts isn't scary, nor does it take a lot of work, and the end result is so much better than just talking about it.