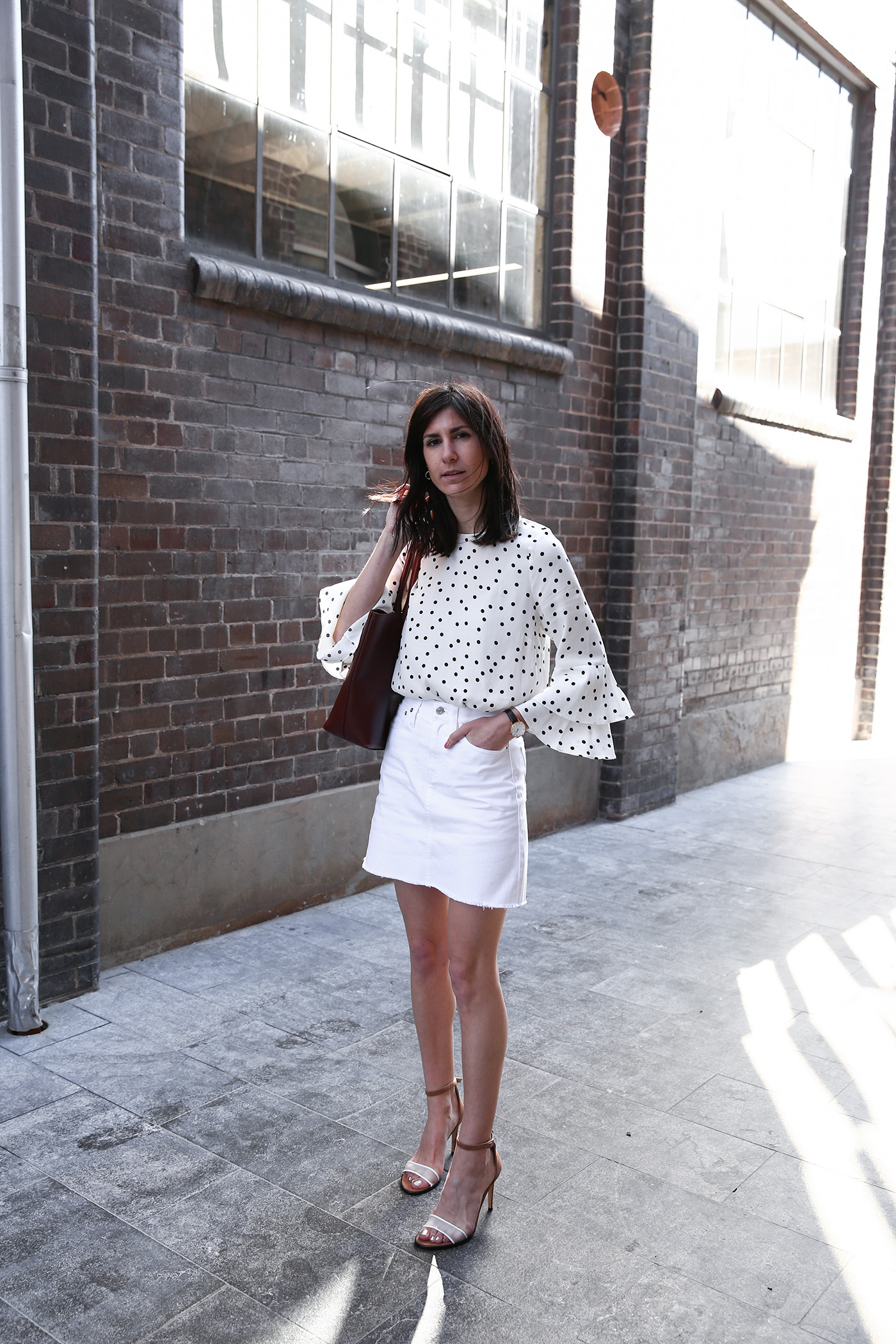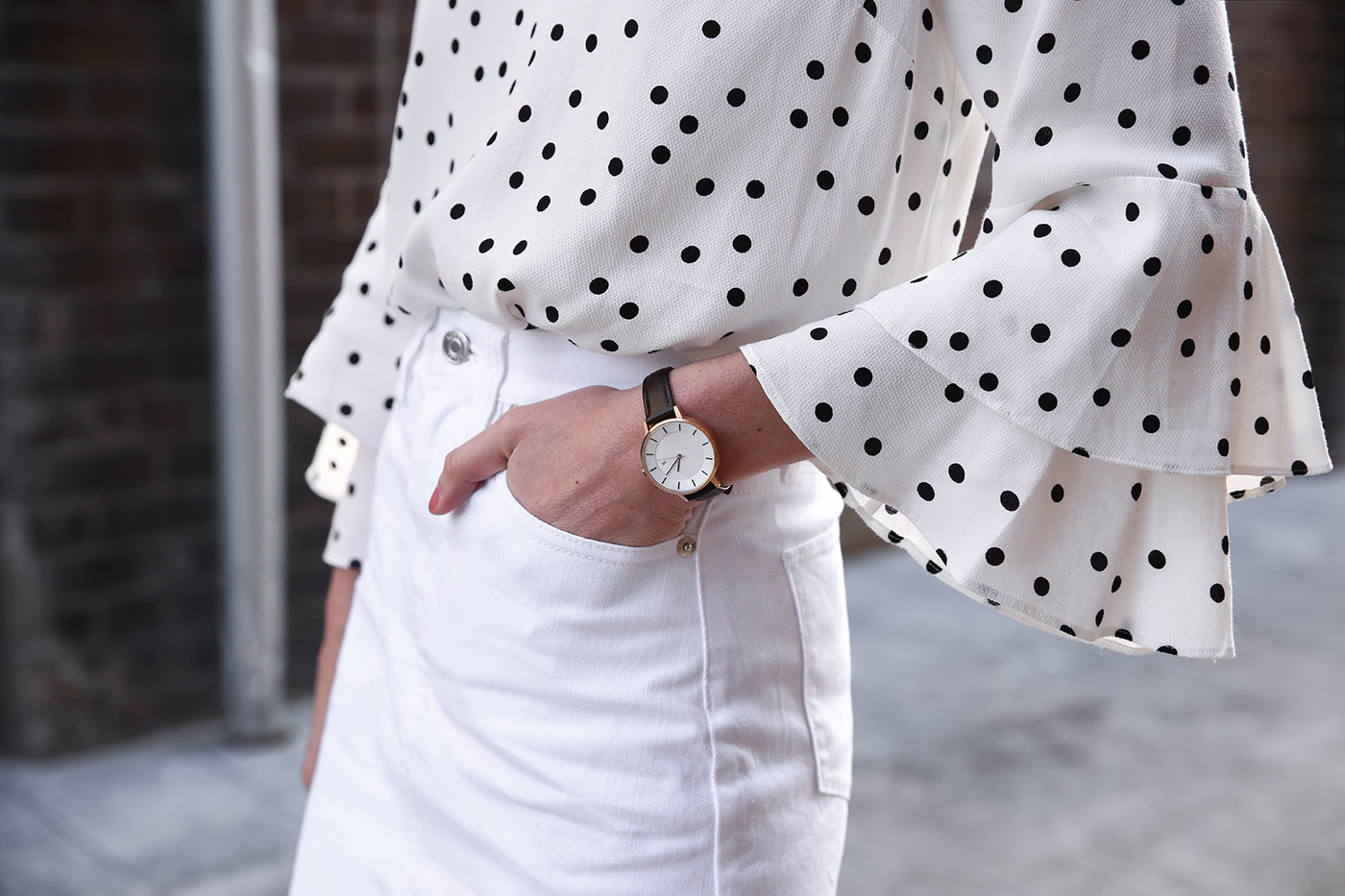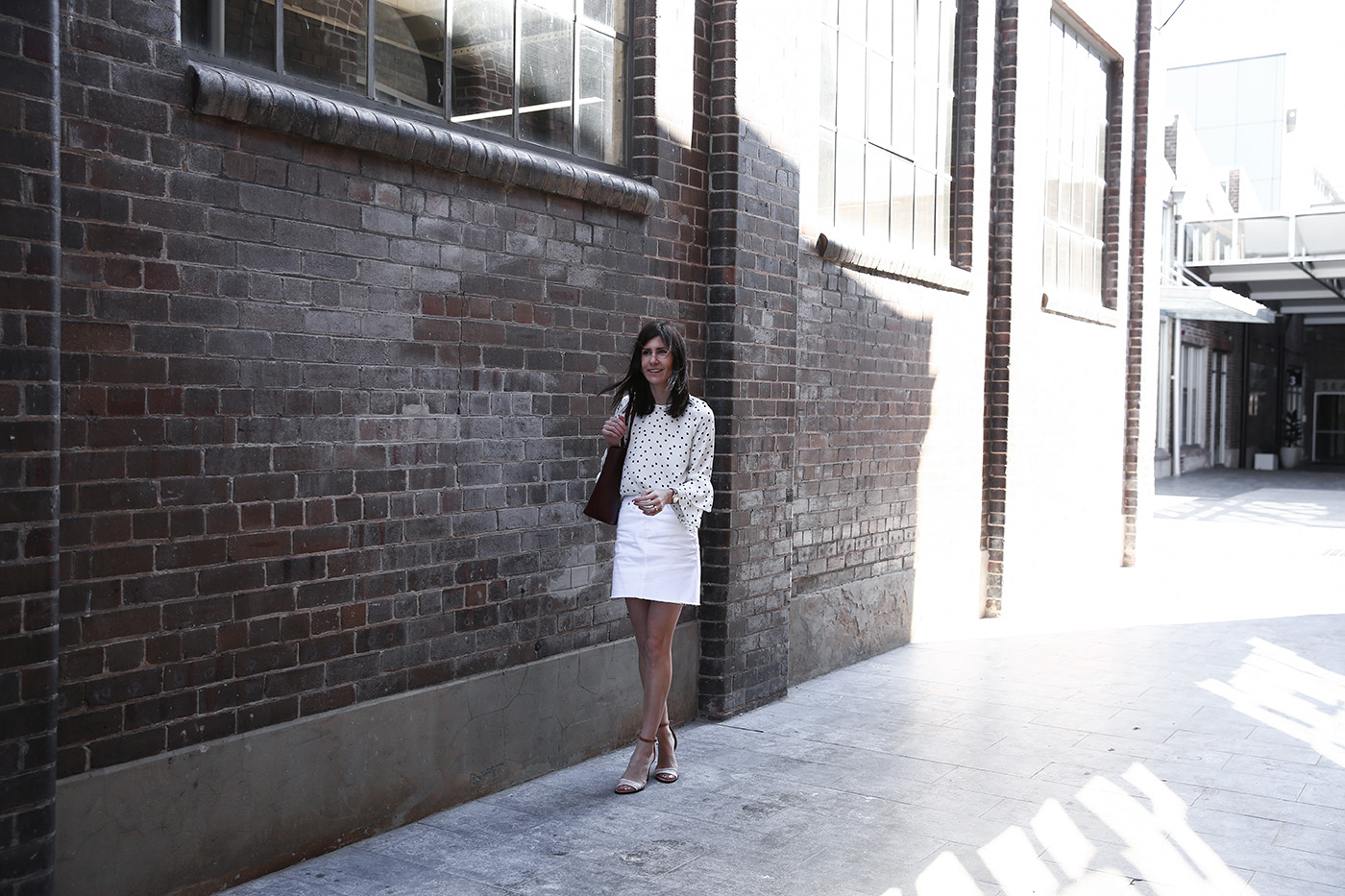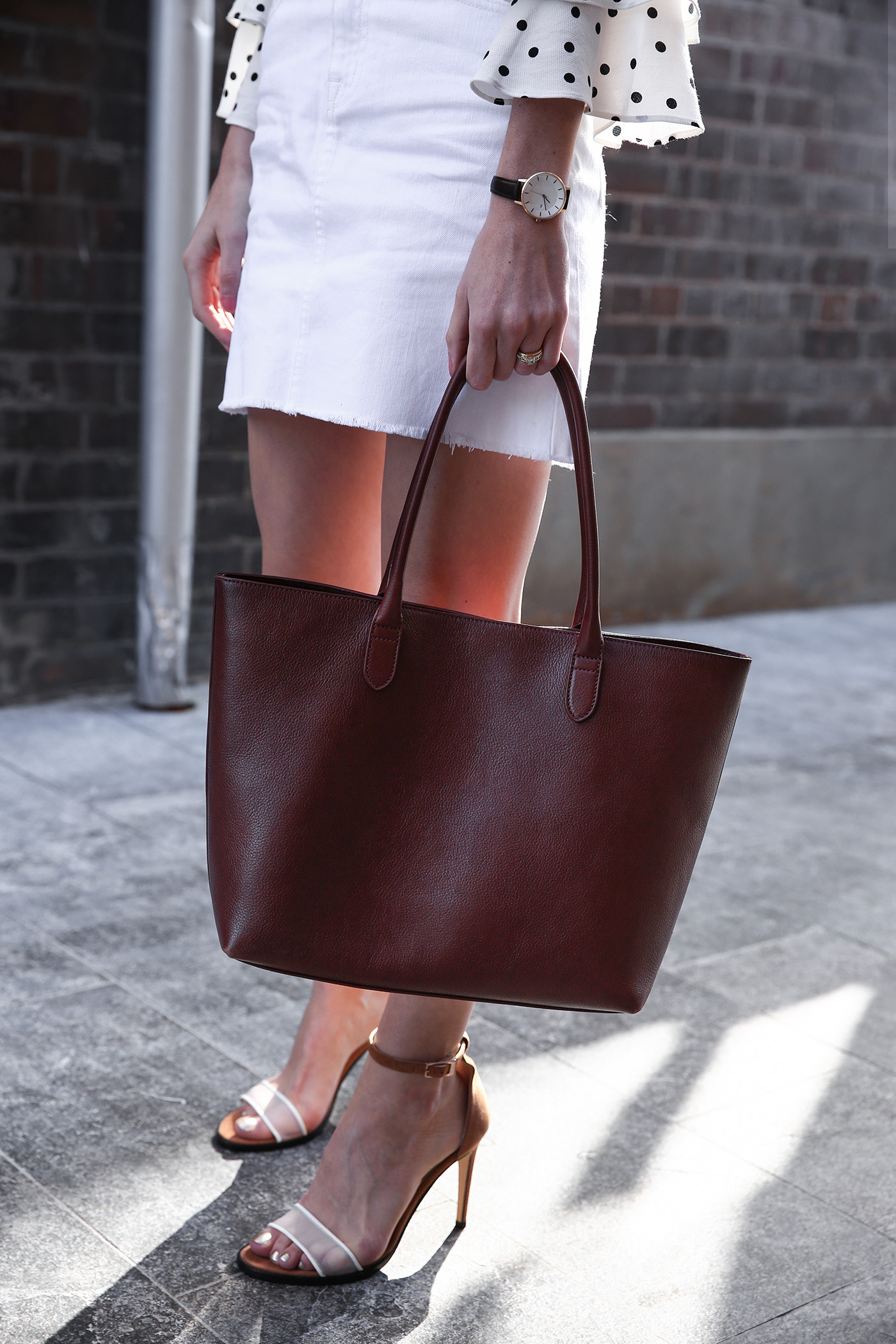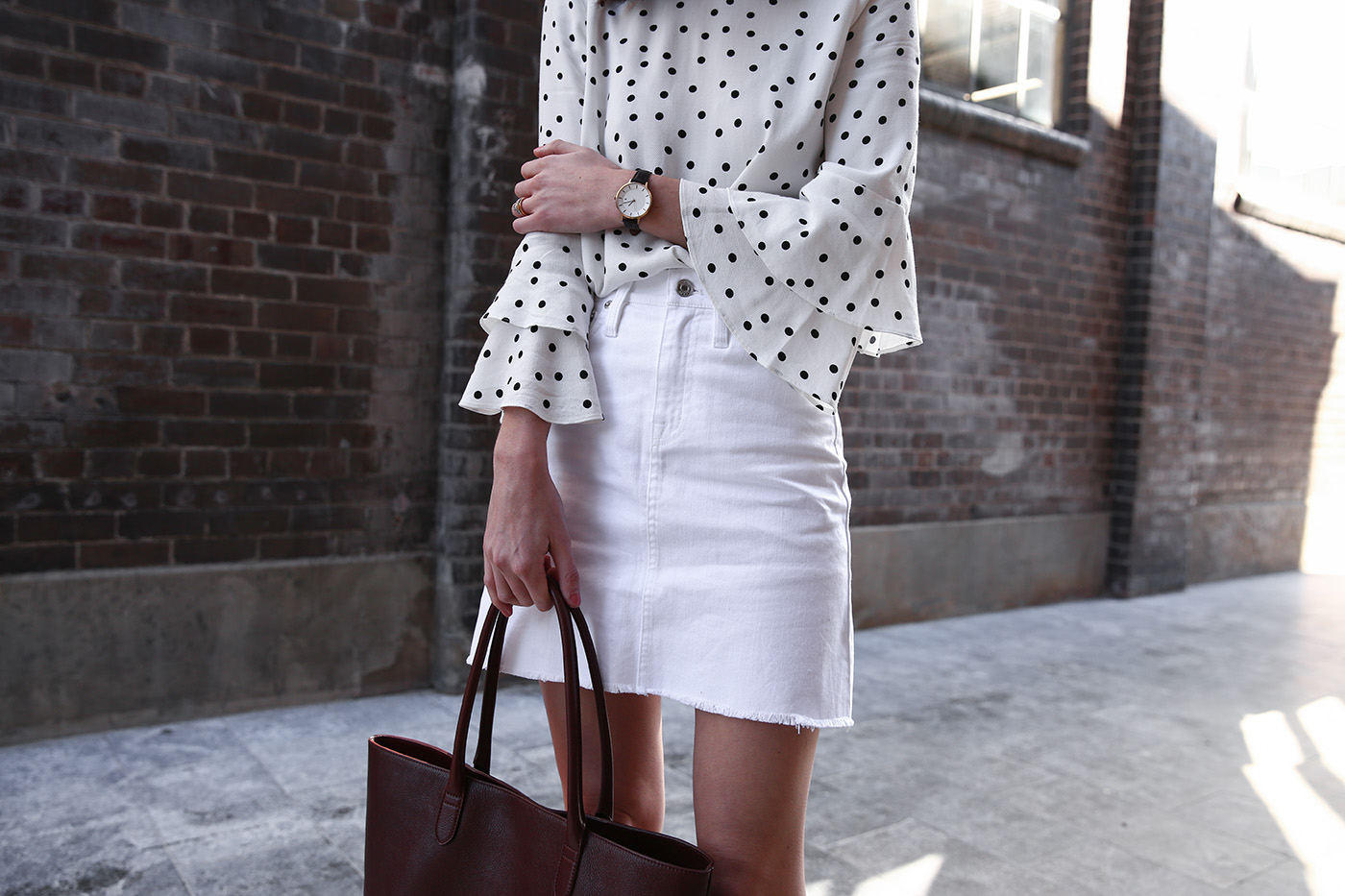 Sussan polka dot top (this one is a dead ringer and I LOVE this option too!), J Crew denim skirt (this one is also cute), Linjer soft tote bag, Linjer watch, Dear Frances heels (block heel version here), Mademoiselle X Mejuri earrings
When it comes to bags, I'm a creature of habit. Most mornings, I'm in a little bit of a frantic rush (that's what working essentially two jobs does to a girl!), so as glamorous as switching out my bag daily might seem, I prefer to have one handbag that I know I can rely on whether I'm heading out to the office, or catching up with friends on the weekend. And for the last six months, there's only been one contender in my handbag collection which has really fit the bill; the Soft Tote from Linjer.
Rather than go for my usual choice of classic black, I opted for the soft tote in 'chestnut'; which is worth nothing that in person the leather is a little richer and deeper in colour than it appears on the website. Given my relatively neutral-toned wardrobe, it's proven to be the perfect pairing – particularly when wearing a softer colour palette, like above.
The bag itself is an incredibly classic design; it features one large open section, which is fully lined in a beige cotton twill, and a small interior hanging pocket, which is held shut at the top with a centre magnet closure. The exterior of the bag is incredibly simple – the only visible elements being some stitching at the seams, which in the currently climate of logo mania is a welcome reprieve. Crafted from a high quality vegetable tanned leather, processed using tannins from natural plant sources developed over 40 days, the aesthetic and overall feel, even some months after purchase, are of an incredibly high standard.
Perhaps the key selling point for me with this bag above others is just how functional the bag is. The interior comfortably fits a container for lunch sitting upright (I typically take leftovers from the night before into work each day), in addition to a makeup bag, my daily essentials, a pair of shoes, and the odd bit of miscellaneous mail from my PO Box.
I personally prefer to either wear this on my shoulder, or as a 'top-handle' bag – the latter I tend to go for when I'm carrying a little more than usual, as I find that when I overstuff the bag, the straps tend to slip off my narrow shoulders.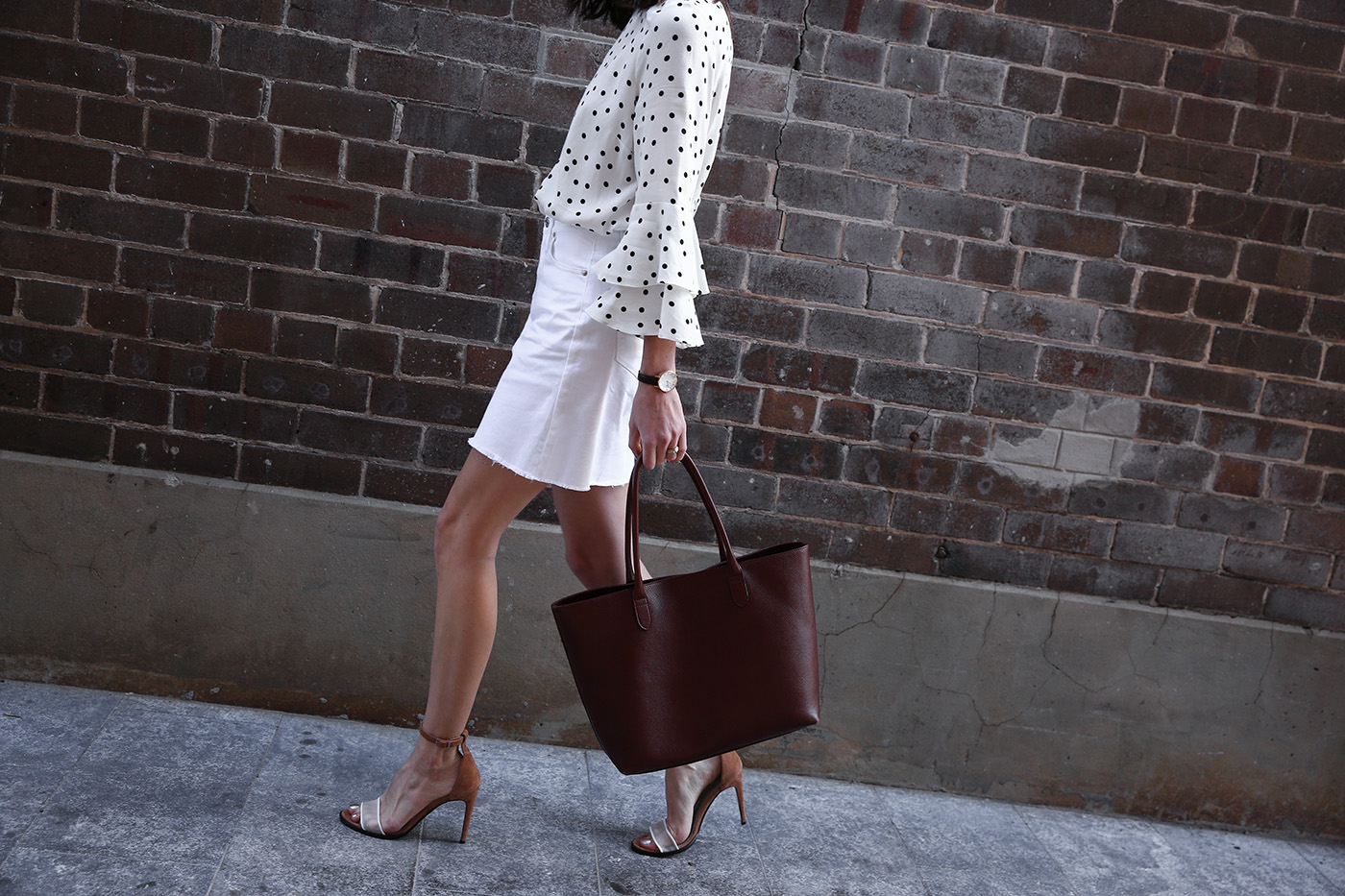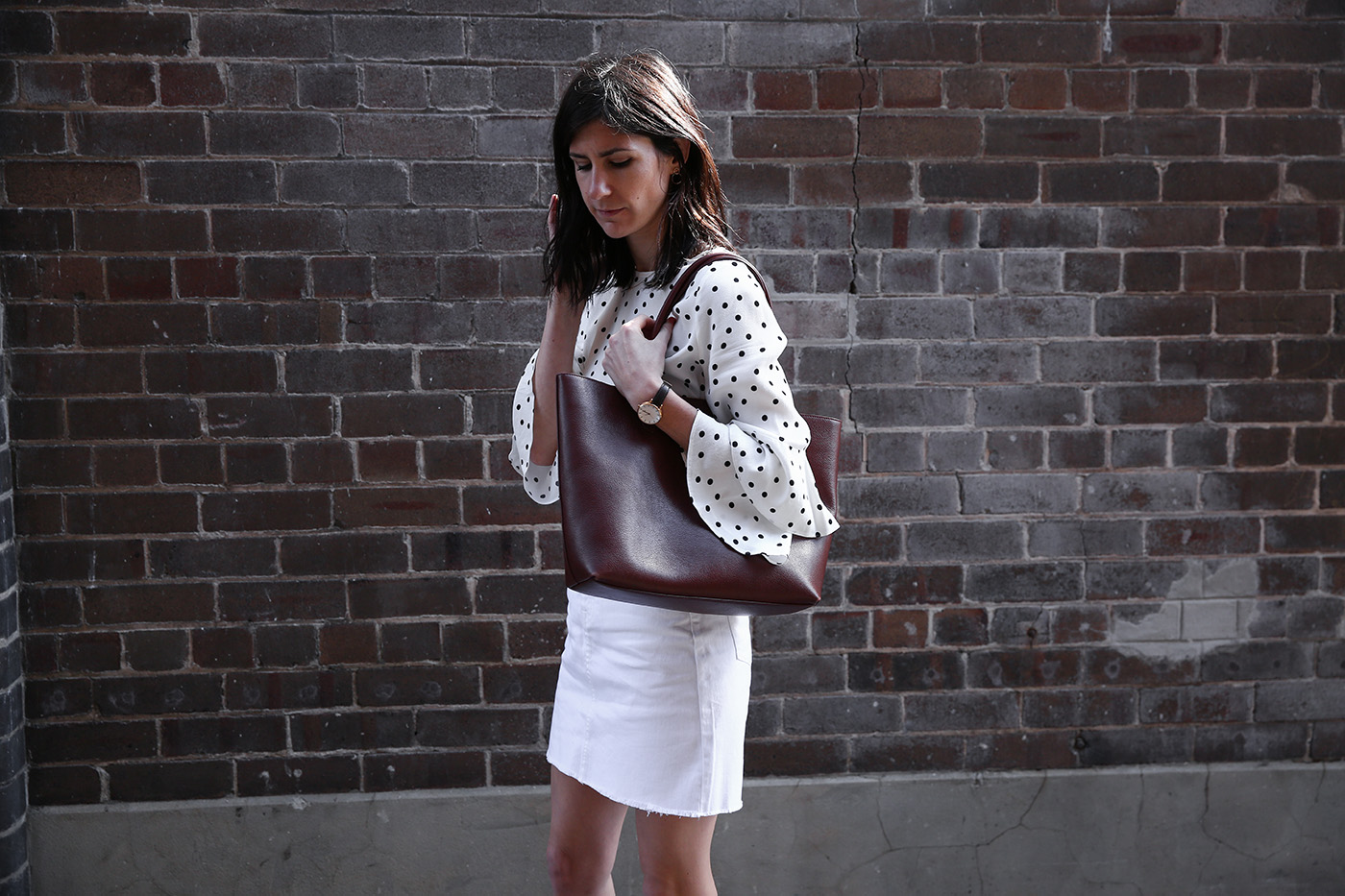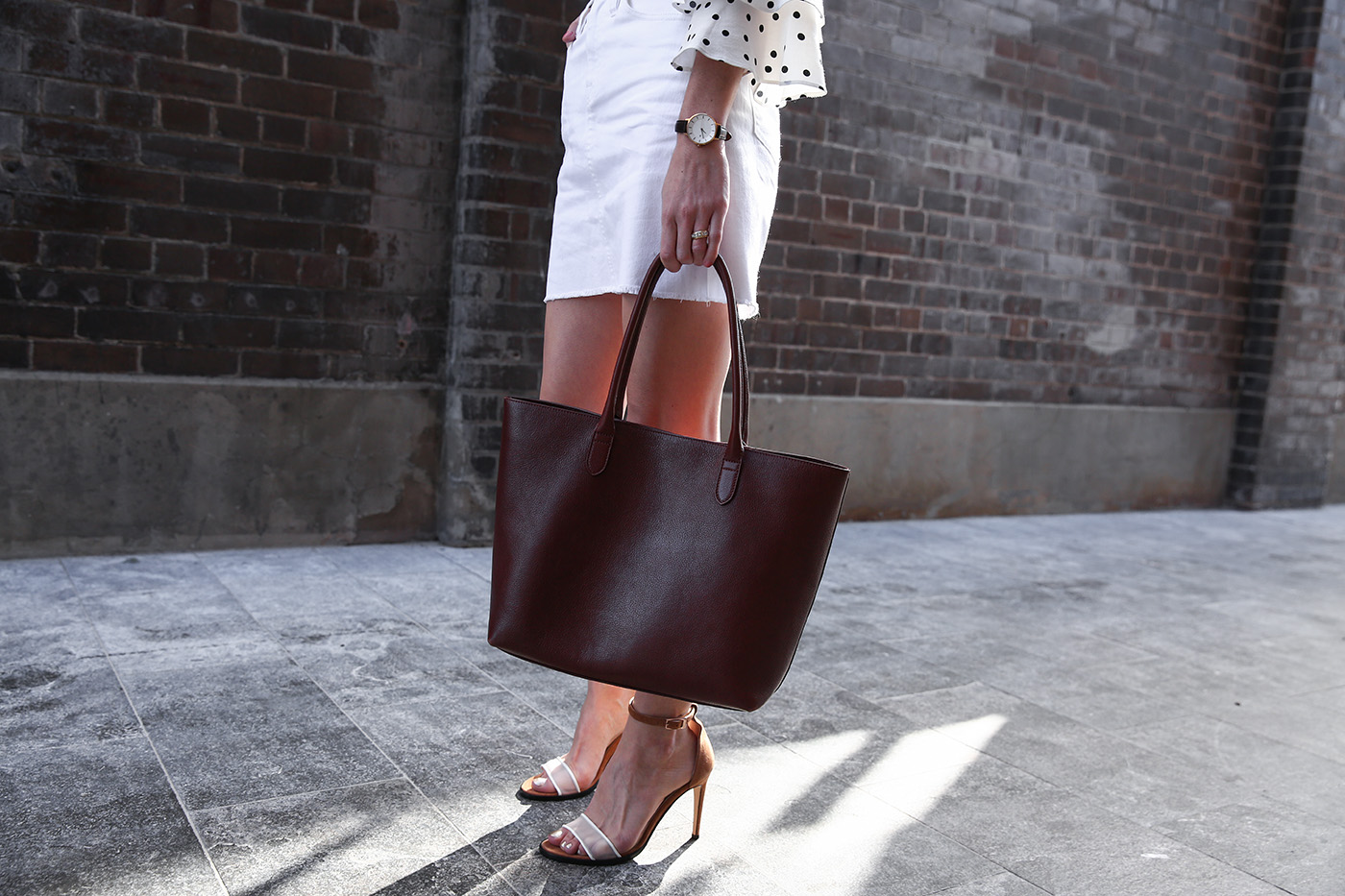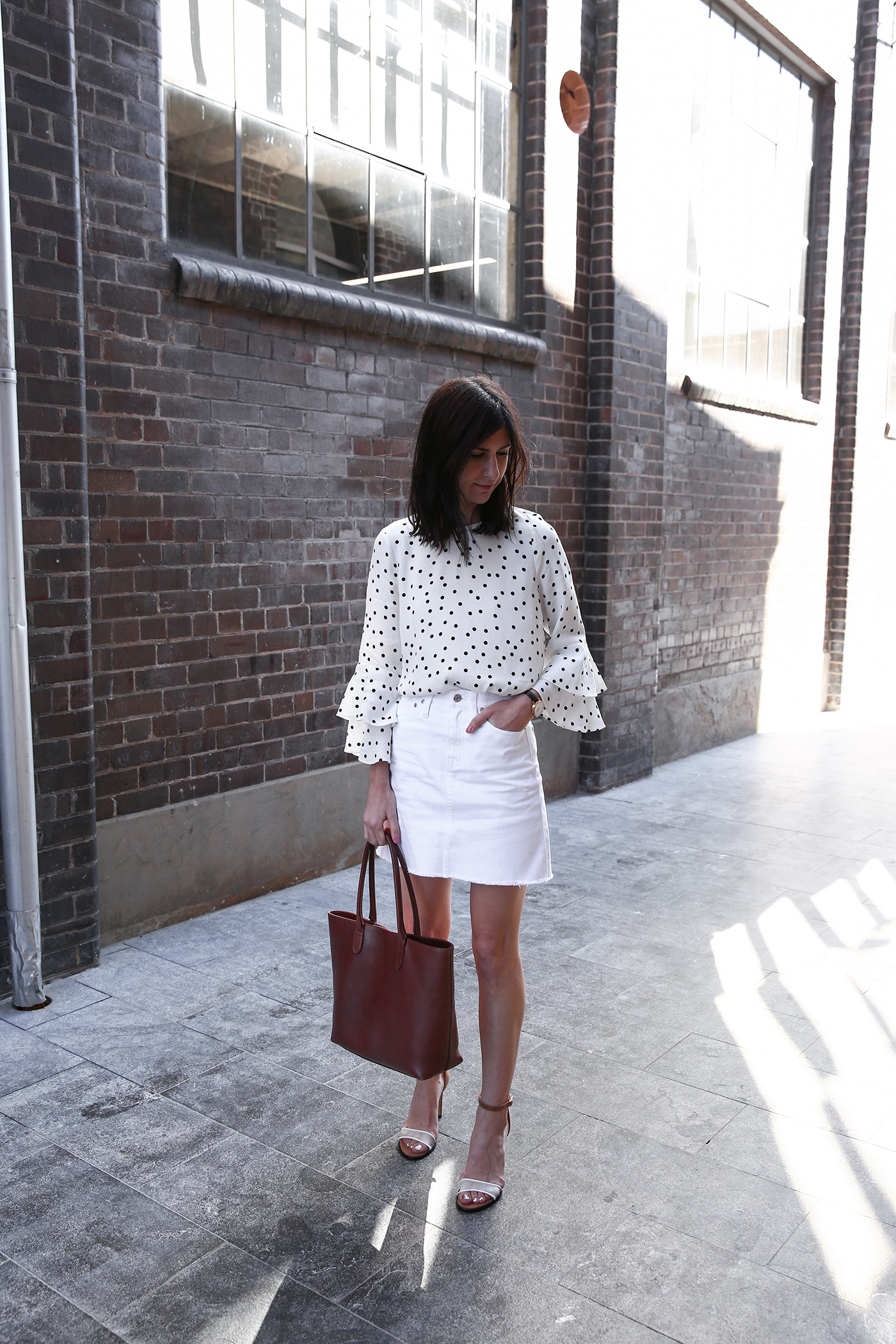 Given that this has been my go-to bag for the last six months, both for my daily commute into the office, casual weekends running errands, and for travel overseas, it's seen it's fair share of wear and tear and I'm incredibly impressed with how it's worn so far. The leather has softened up beautifully; while the bag still stands up on its own, it's relaxed quite considerably and become more and more comfortable to wear. One thing I haven't done is baby this bag, and I've been impressed with how little marking there's been to the exterior leather – aside from some corner wear and minor surface scratches (which are the result of having an all too playful kitten…), it's held up very well.
It probably goes without saying that this is one of the best additions I've made to my wardrobe this year, and I'm still struck by how often I get compliments when wearing the soft tote out and about.
In case you missed it, I actually did a full bag review of the Linjer soft tote bag back in March, which also includes an overview of everything that can fit inside (including a 13″ laptop!!), so if you'd like to check the out I've dropped it down below! x