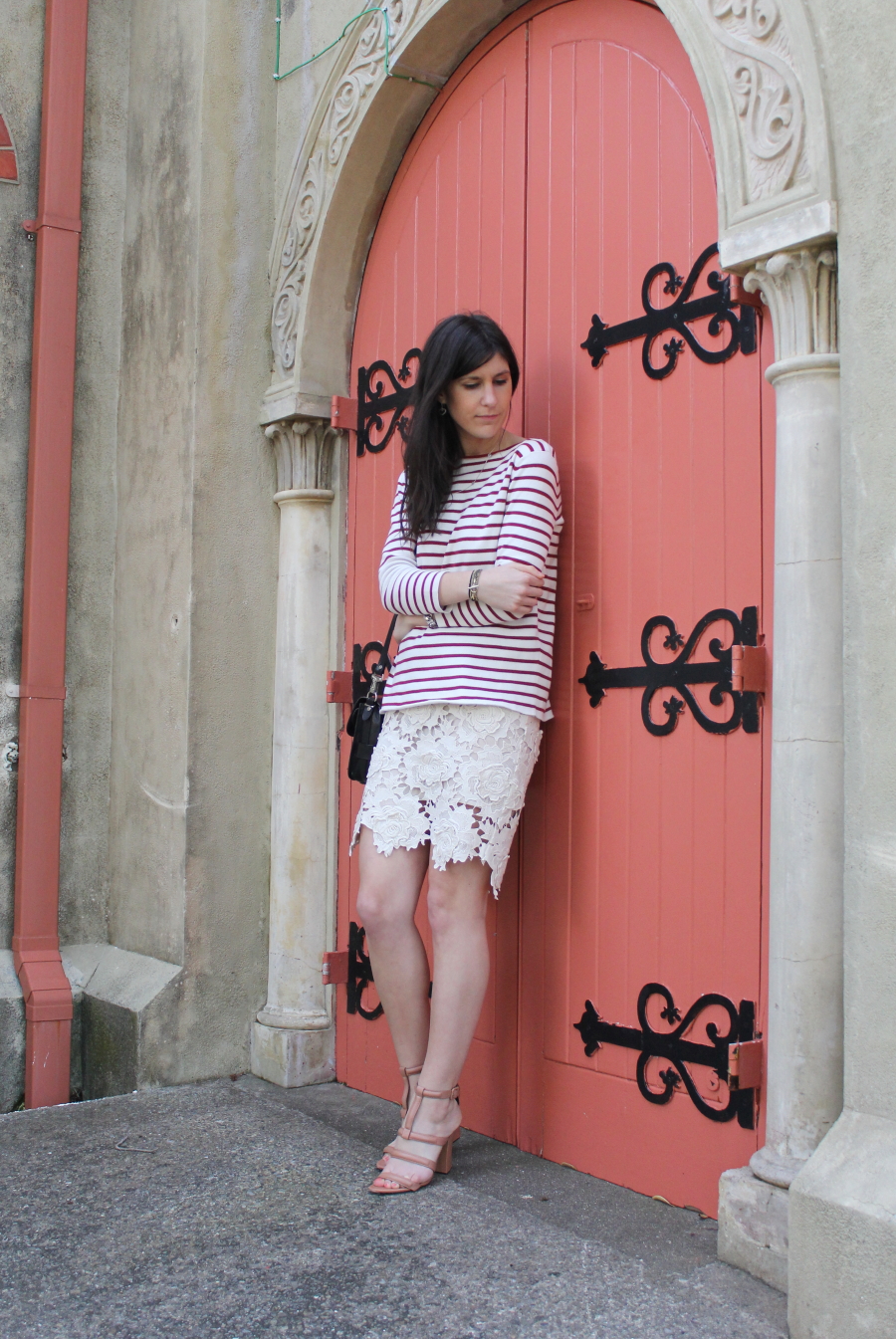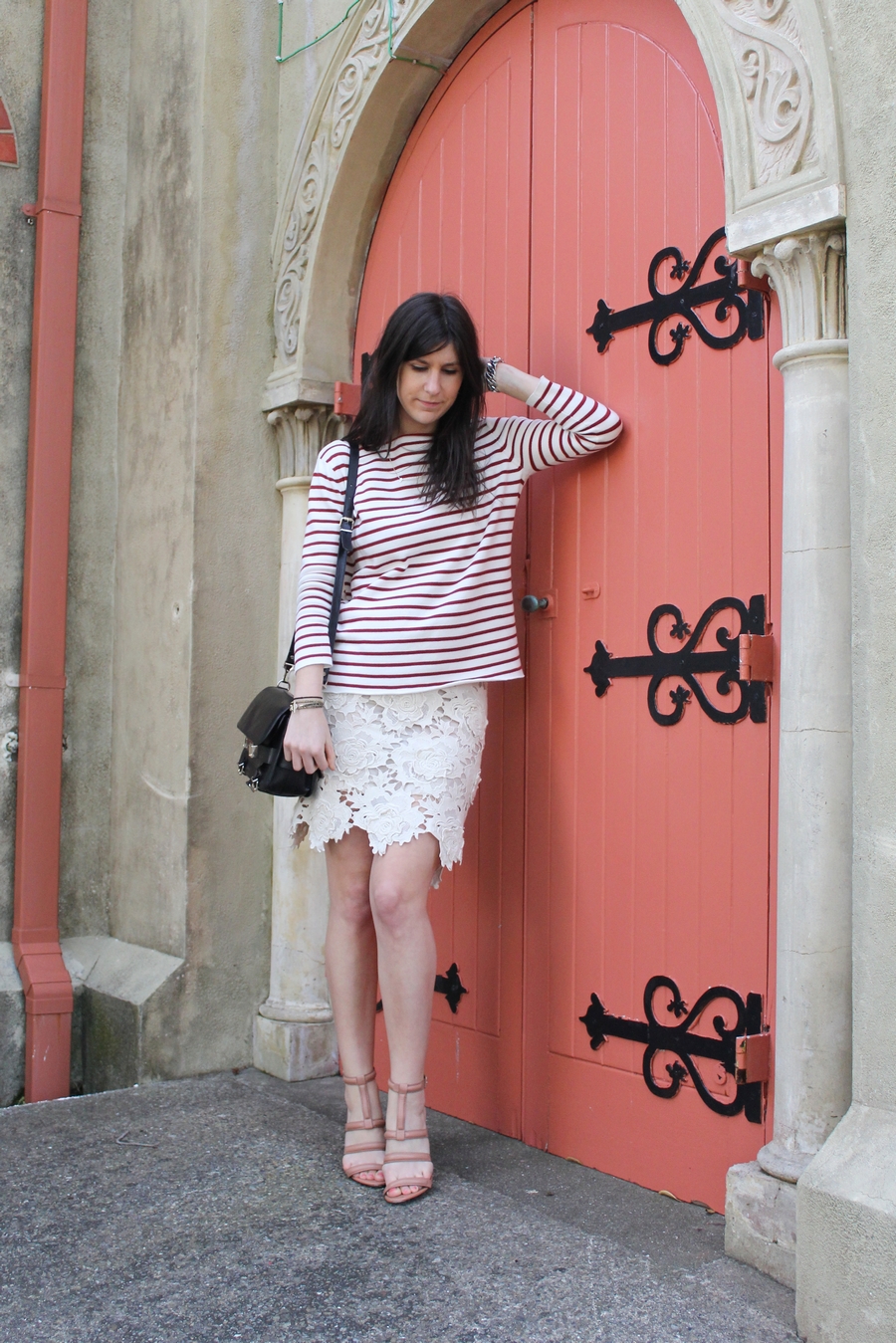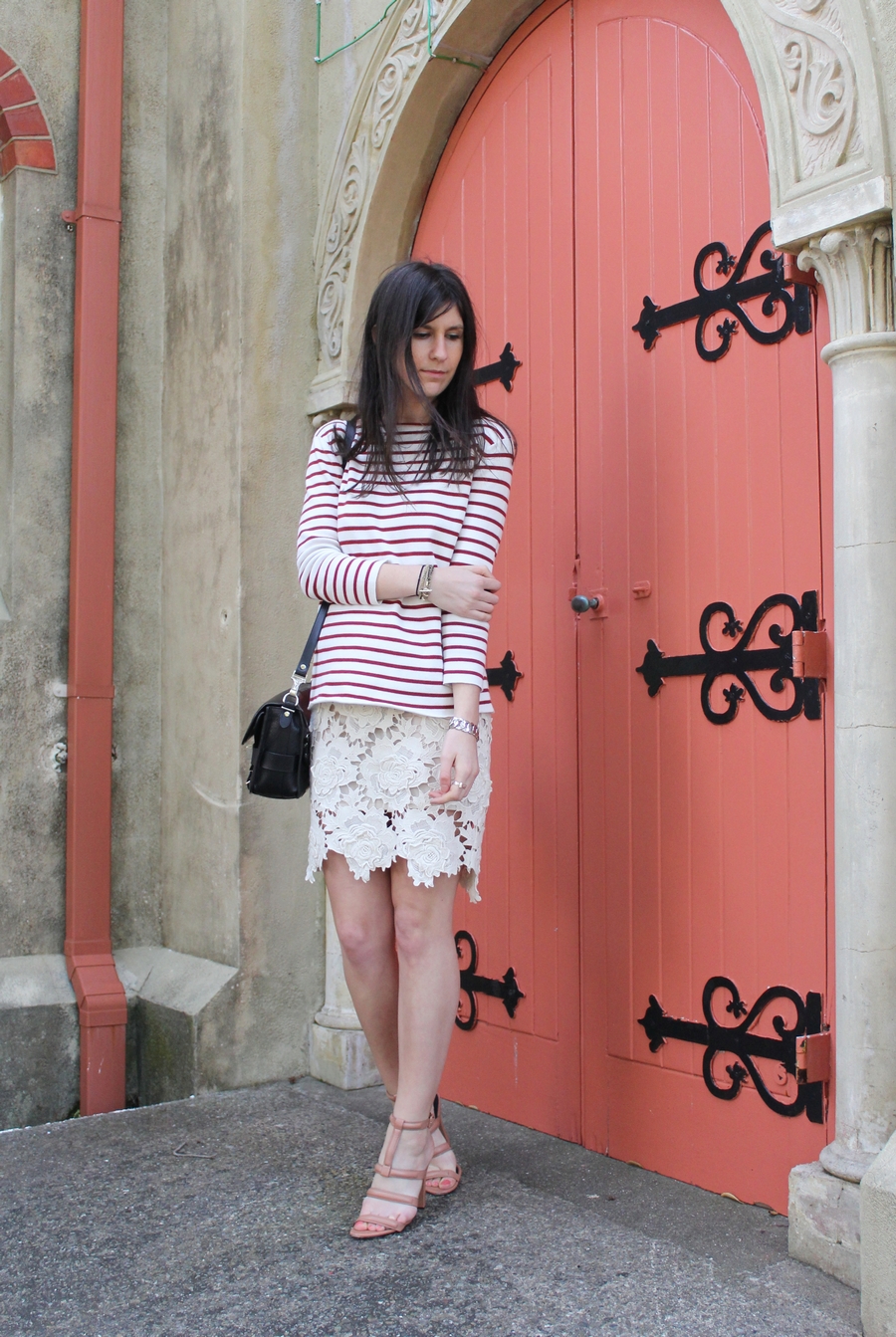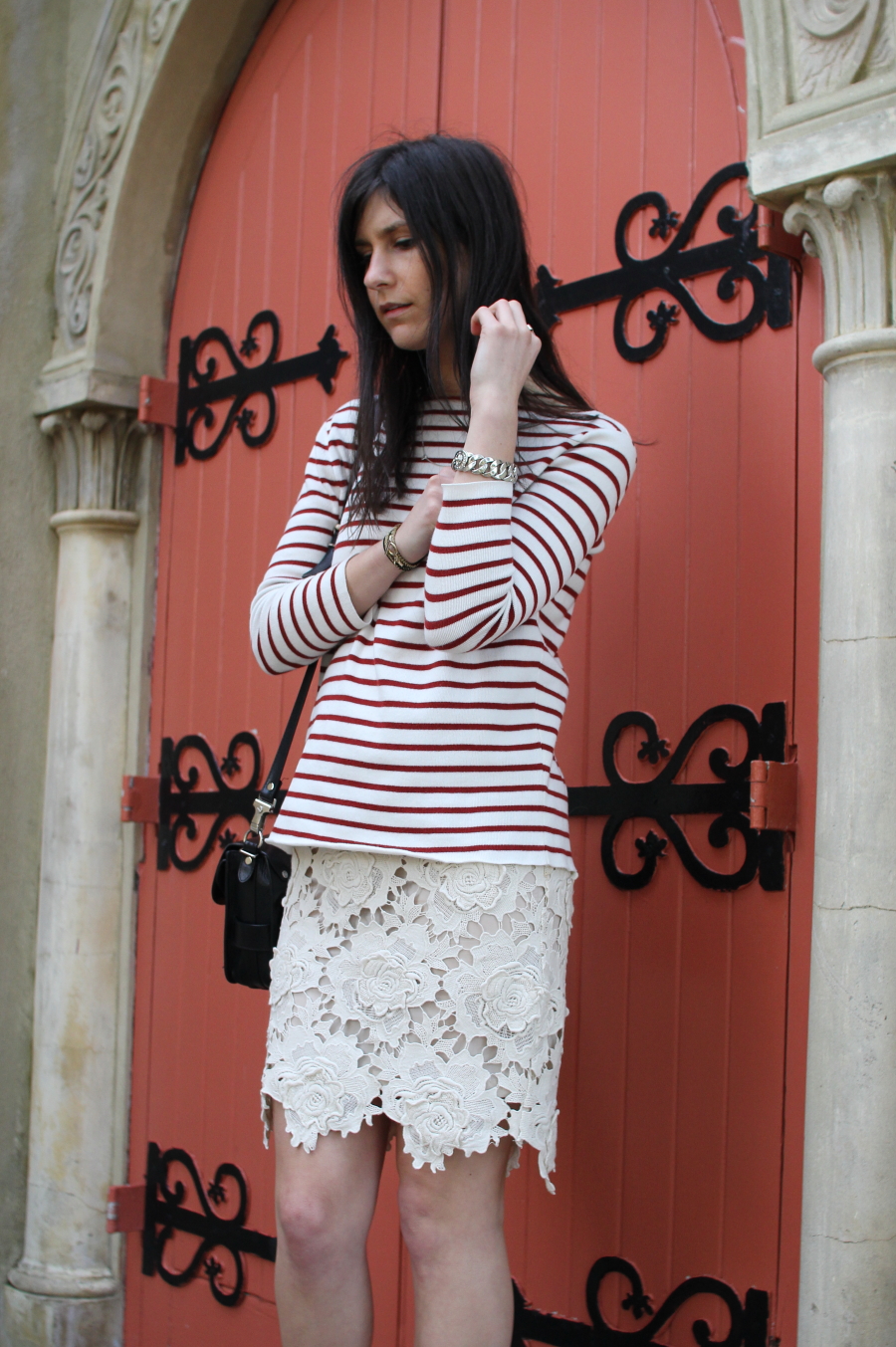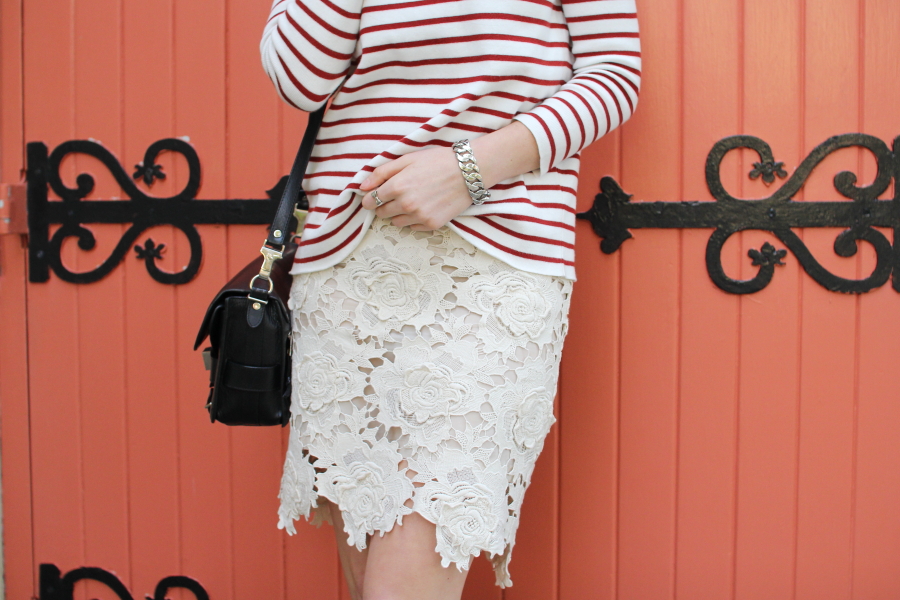 Zara breton stripe top (similar), Lover lace skirt (dress or similar), Alexander Wang heels, Proenza Schouler PS11 bag, Gorjana bracelet
Is there ever such a thing as too much simplicity? With such an intricate woven lace, made complete with 3D flowers which while unassuming are anything but, there seems little need to complicate it with additional bells and whistles. A slim breton stripe, a crisp white shirt with rolled up sleeves, or a fine knit jersey are my accompaniments of choice.
I've been a lover of Lover ever since I can remember stumbling across their clothing, tucked away in what was then, one of my newest discoveries. My affinity with the label goes back so far that where my mind conjures up images, the internet fails to do so, in the days of 'Miss Francoise' and 'Performance'. My first piece, was a far cry from the delicate lace pieces I seemingly gravitate towards. Instead, I opted for the practical side, a simple pair of faded black cuffed denim shorts, with grosgrain ribbon trim and oversized buttons. I seldom pay it little thought, the concept of a label growing up, maturing as their consumers do, but on reflection, it's an act which Lover have managed to pull off with ease, a gradual shift which lies parallel to my own growth. Their current collection, Chorus, really seems to play off on those youthful yet grown up elements, which as a girl in her mid-twenties, resonates strongly with me. And as for the lace? I'll take one in each colour please.
Get the look: