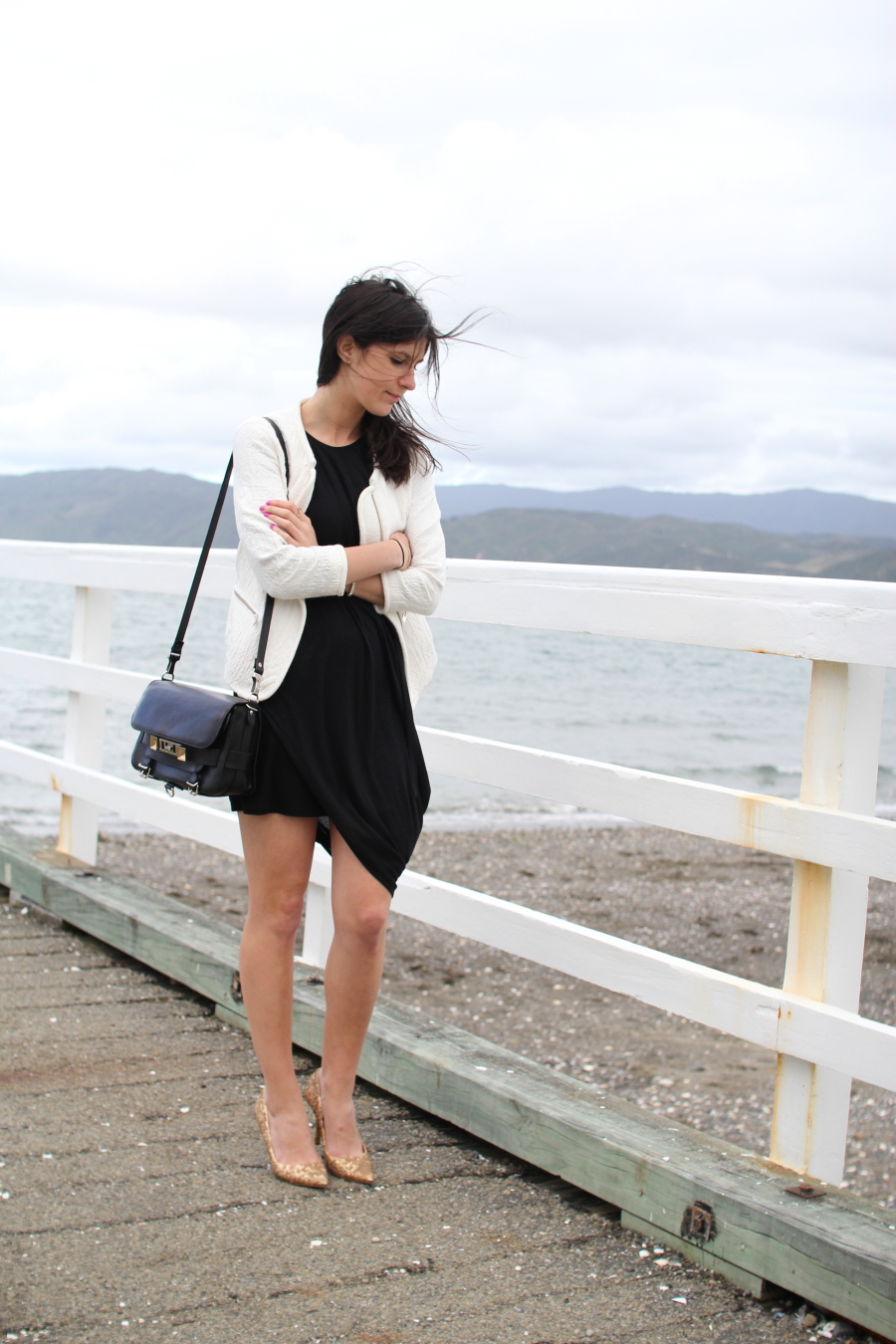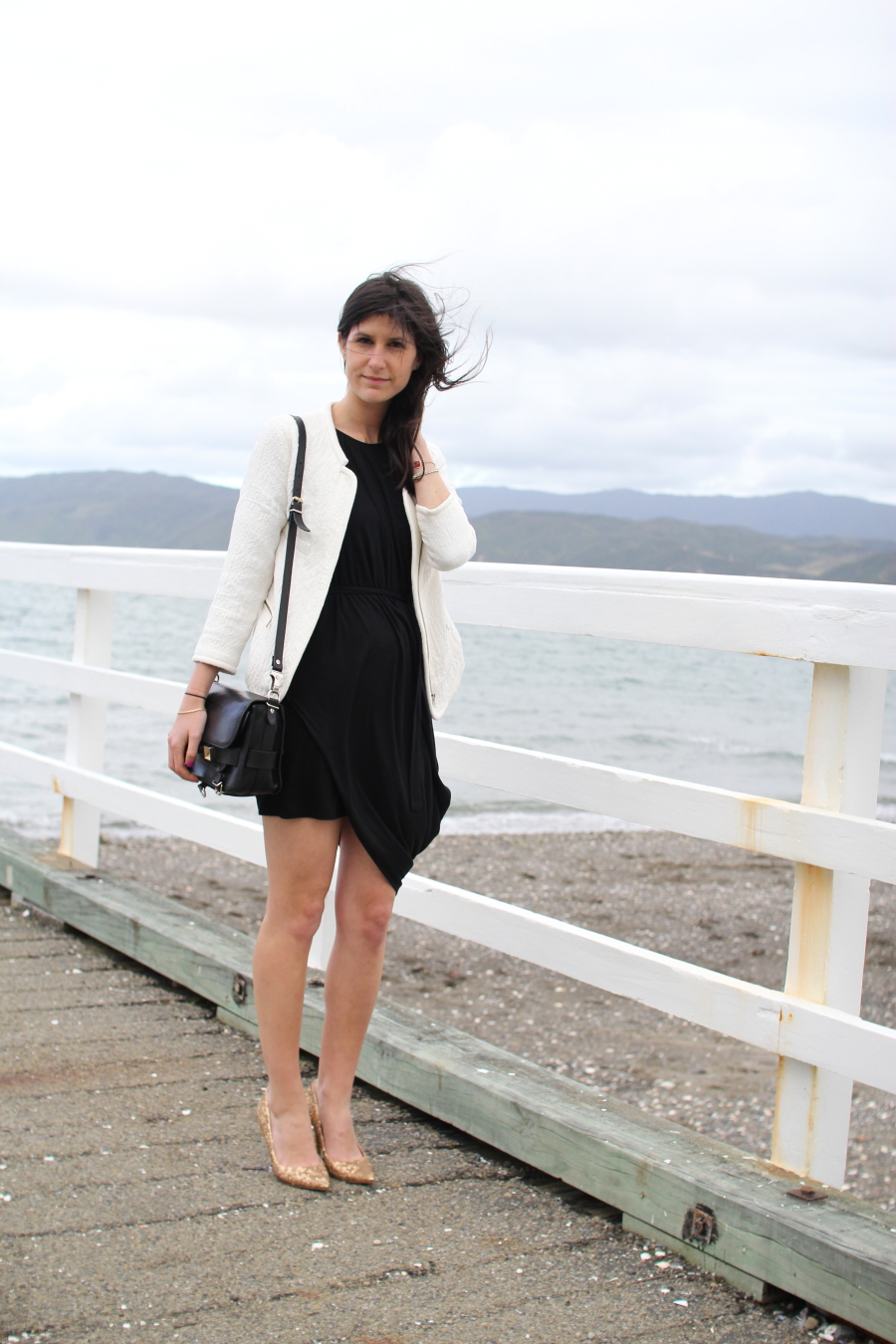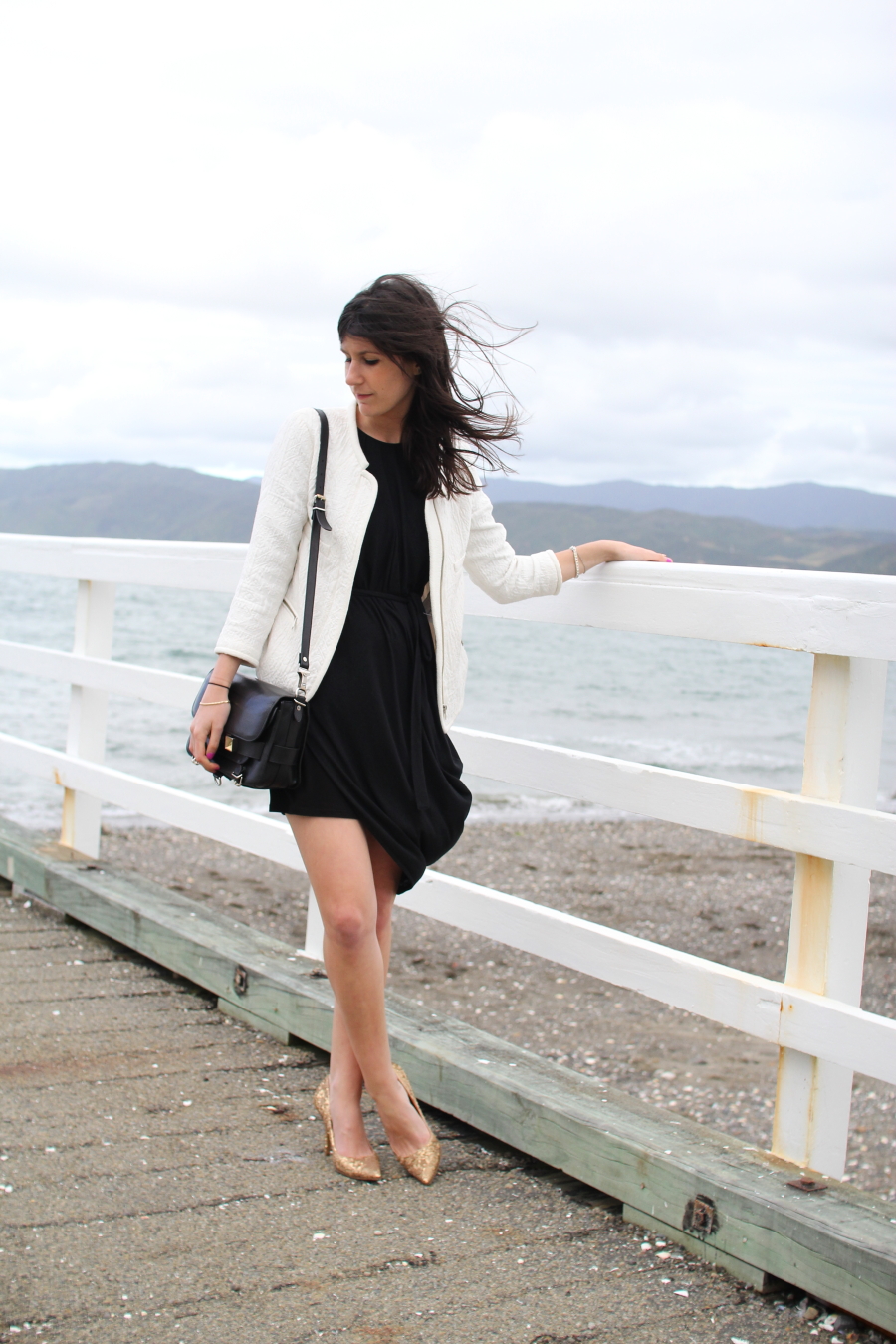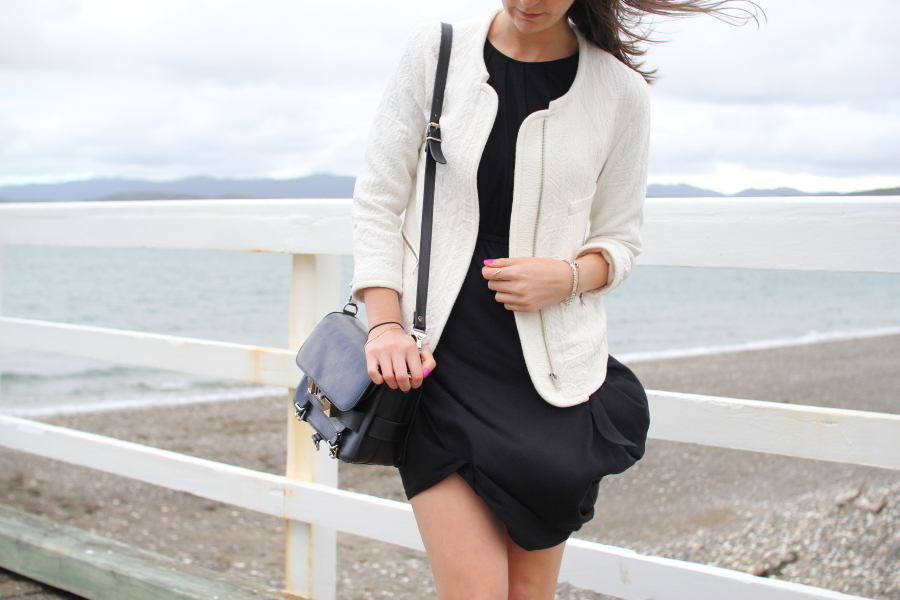 KJ by Kirrily Johnston drape dress (similar), Zara jacket (love this affordable version, or more luxe Richard Nicoll bomber), Givenchy sequinned heels (similar style here and here), Proenza Schouler PS11 satchel
Perhaps predictably, the last four weeks have been a challenge of sorts in manipulating the colours black and white into something new upon awaking each morning. My favourite combination? This quirky take on the LBD and a subtly patterned collarless jacket. There's something so striking, in that I can't put my finger on it way, about an asymmetrical hemline which falls into place just so. With the next week predicted to be dominated by gloomy skies and the pitter patter of rain, it's an easy combination that you might just see me repeating.
PS. Have you been taking advantage of the Net-a-Porter US sale yet? With up to 70% off I'm itching to make those few purchases I've been (un)successfully trying to convince myself I don't need..
Get the look: