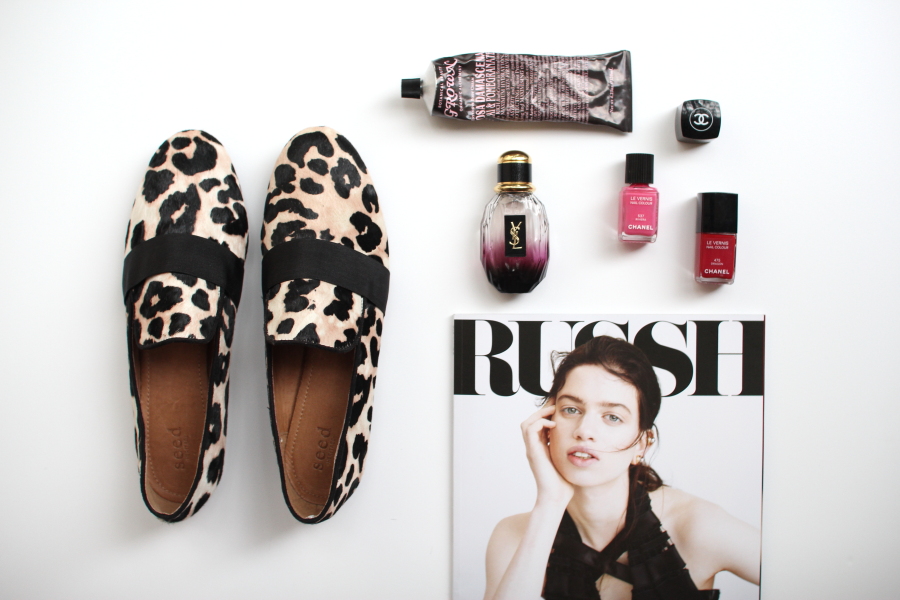 Seed ocelot loafers, Grown body cream, Chanel 'le vernis' in Riviera and Dragon
As they say, a leopard never changes its spots. And like any girl with an affinity for shoes, the desire to add just one new pair, especially on the back of almost two weeks of wearing nothing but my highest heels, was just too much too resist.
With one more day left until the weekend, there's no questioning the fact that come Saturday, I'll be slipping my toes into these velvety soft ocelot printed loafers from Seed Heritage. I already have a strong feeling it's going to be one of those weekends. The kind where your nose gets stuck into the deep depths of a well worn book, and there seems to be more than enough time to treat yourself to a manicure. The only question worth considering? Whether to go with a classic red or a summer strewn hot pink – it's hard not to be optimistic while the days have been so forgiving.
Similar leopard printed loafers: