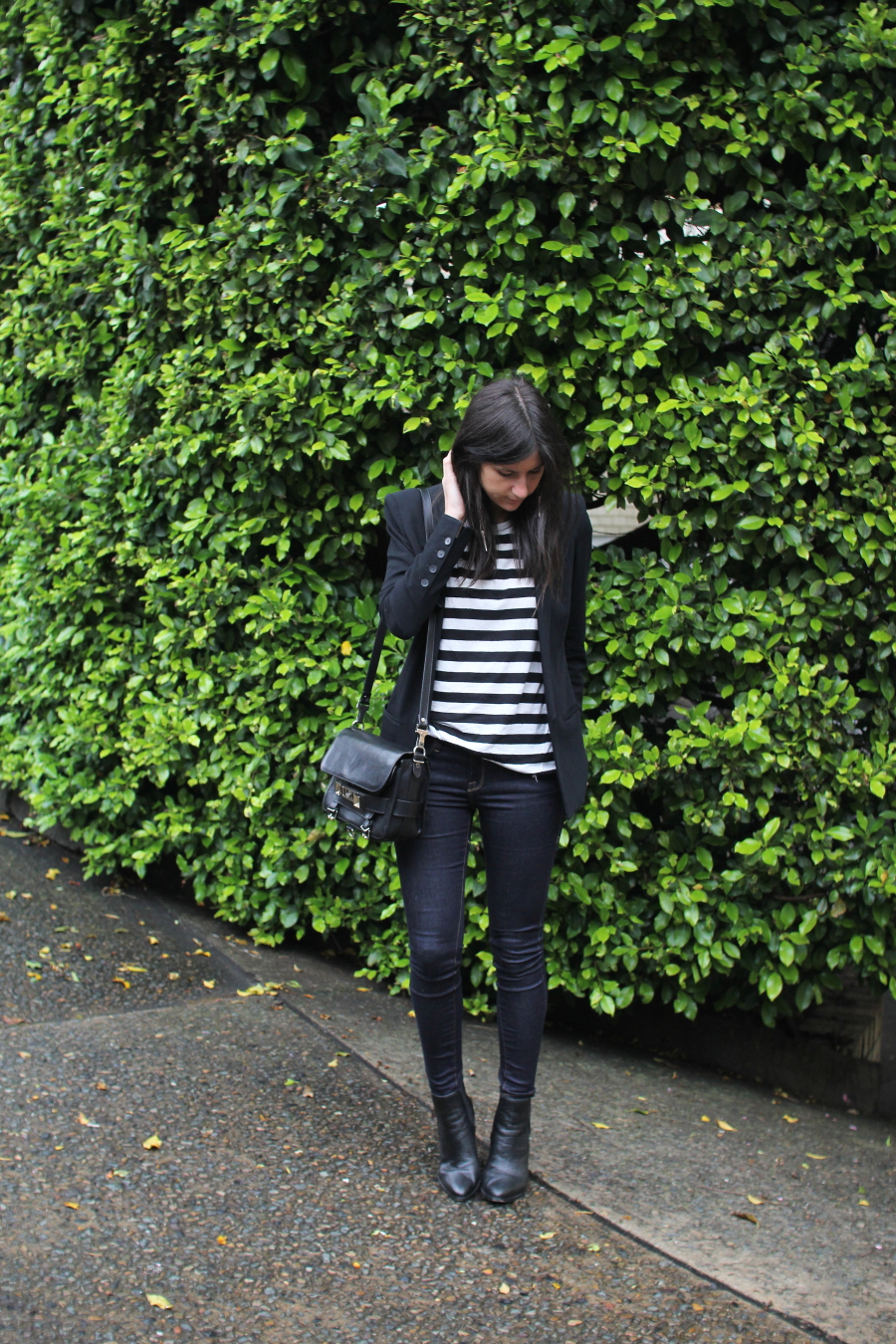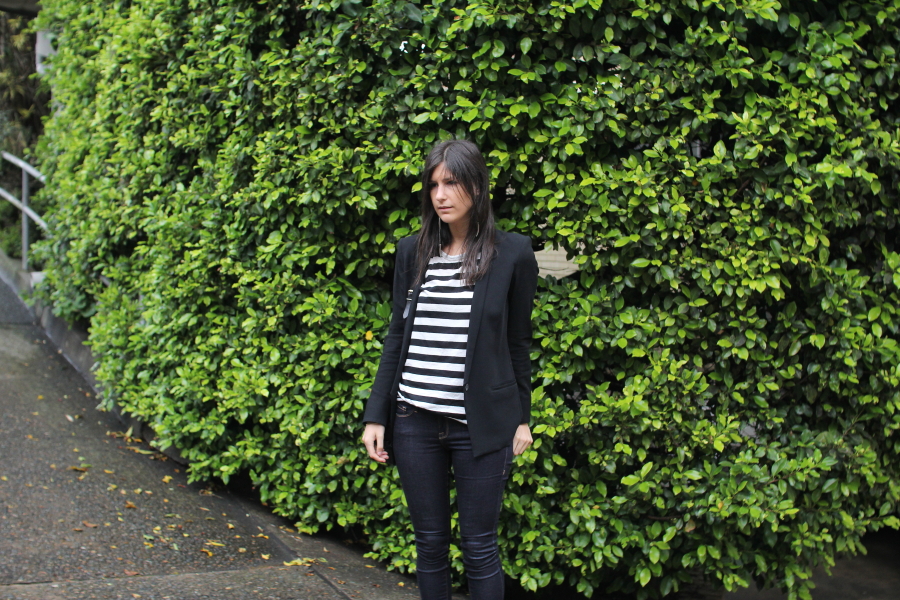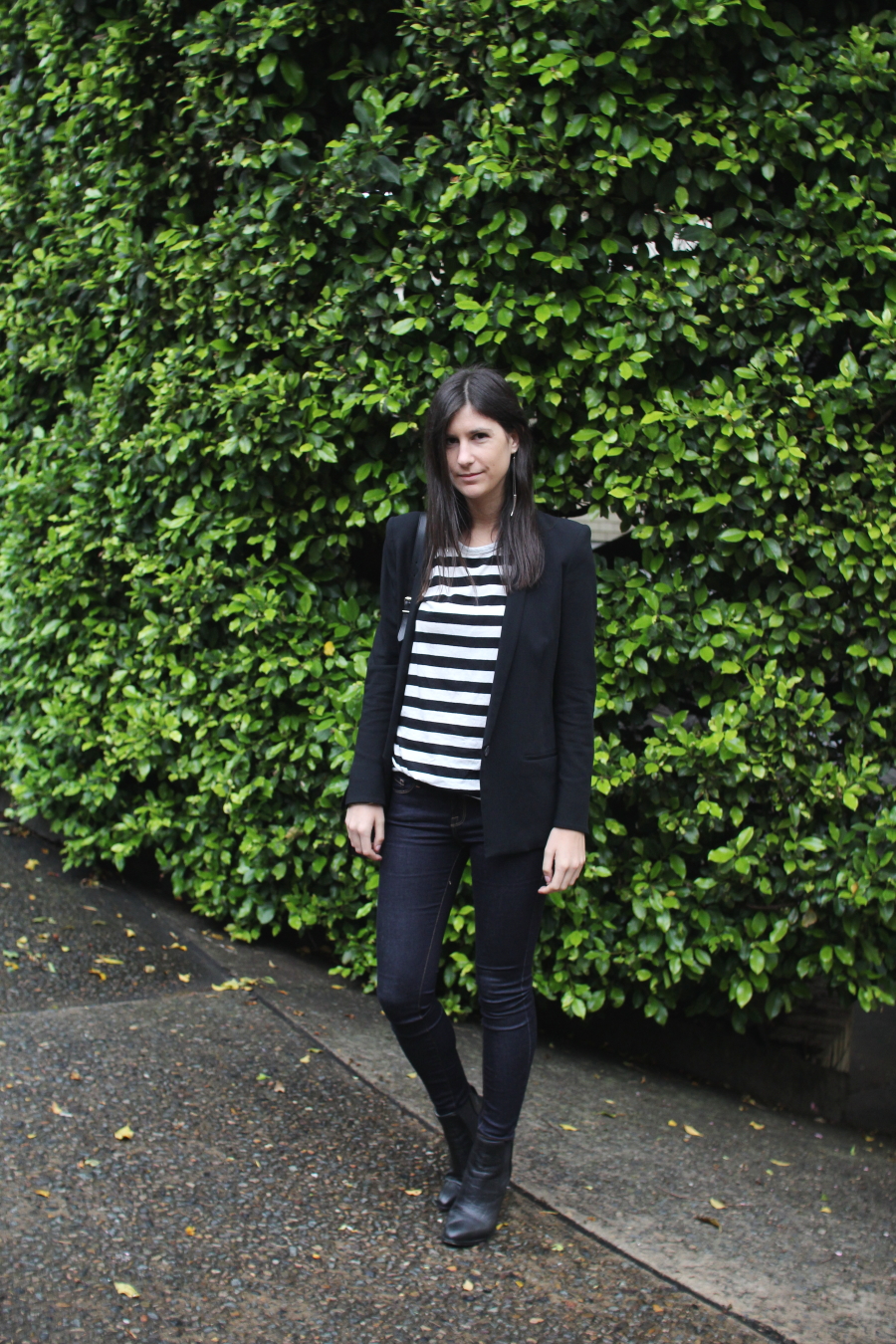 Bassike heritage stripe t-shirt, Frame Denim jeans (also available here), Helmut Lang blazer (also available here), Zimmermann chelsea boots, Proenza Schouler PS11
There are the kinds of outfits that are just easy. You throw it on, and you know it's going to work before you even look in the mirror – the kind of outfit you have as a back up for when all else fails. For me, it's always dark denim with heeled boots and an oversized jumper of partially tucked in t-shirt, with a blazer if I'm planning on looking 'smart'.
Denim was among the many things that didn't make the cut in my move over (fitting an entire wardrobe into two suitcases truly was a stretch), so I was rather fortunate to come across Frame Denim recently. For me, these are it. Well cut, a skinny leg, and sewn in a weighty denim with just the right amount of stretch. With Scandinavian roots, it's more than enough to lend appeal, considering the region is practially synonymous with wardrobe classics (think Acne, Whyred, Hope, and Dagmar to name a few). Can you tell I've got a new favourite on my hands?
As an aside, you can expect a few changes to the content of Mademoiselle in the upcoming months. Think a few less outfit posts, and a bit more rhetoric on finding the classics, lifestyle & beauty notes, and mini style updates. Let me know if there's anything in particular you would like to see more of! 🙂
Get the look: